A converting landing page is a page on your website in Nigeria, that highlights one specific product offering. This is the page you want people to land on when they are being directed from various media such as newsletters, social media, affiliate links, and others.
Basically, the goal of any converting landing page is to convert leads into sales. One of the things that I have realized is that some landing pages are confusing to the extent that when visitors come to the site, they do not know the exact action to take.
As a result, they don't produce the intended outcome. This is a case where no landing page would be better than what these proprietors have developed.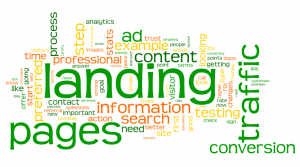 However, a landing page is a lot like a sales conversation. If you've done a really good job, you've awakened your prospect's desire. But before you can close the deal, you still need to address any objections they might have.
Sales copy. You need to write compelling sales copy that starts with your prospects problems and concerns, explains why your product is the solution and makes a compelling offer.
Sales copy is the text you use to persuade your readers to take a specific action. The ability to write irresistible sales copy is the most important marketing skill you can learn. Even for visual channels like YouTube you still need to write a compelling headline to get people to view your video.
Testimonials
If there is one thing that can actually convince a prospect, it is testimonial. Testimonials on your landing page boost the credibility of your service or product. For instance, If a prospect doesn't understand what your product or service, you've lost them.
For instance, If a prospect doesn't understand what your product or service, you've lost them.
A landing page's testimonials are one of its most important trust signals. An average prospect wants to know that they can trust the product or service. If they see a trustworthy testimonial, this goes a long way in showcasing your credibility.
If they see a trustworthy testimonial, this goes a long way in showcasing your credibility.
However, when using testimonials on your landing page, make sure you use the photos. Photos are very important to trust in testimonials.
It's important that every featured testimonial be accompanied by a photo of a real person.use testimonials from real people, such as experts are great, but you may not need testimonials from these people. Choose testimonials from people who would be most relevant to your target audience.
Guarantee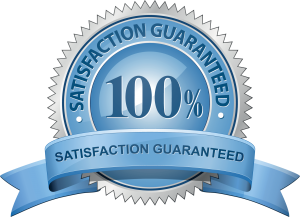 The landing page is supposed to have a sense of authenticity and credibility, that is where the guarantee comes in. Most of the people that will come to your landing page are obviously skeptical about your website. So, the best you can do is to remove that skepticism from their mind.
There are a thousand and one reasons why they can't pull the trigger. Just do a trigger and motivate your prospects when they land to your website, promise to refund their money promptly if they are not satisfied.
Value proposition– Just like "explanation" that I mentioned earlier, your value proposition should be also be found and integrated amongst various elements. When it comes to your landing page, this element needs to have pride of place.
The value proposition basically answers the user's question. Value proposition basically, is the service or feature intended to make a company or product attractive to customers." When it comes to your landing page, your value proposition needs to answer the user's question.
One of the best ways to advance your value proposition is through a list of benefits. The benefits, should be clearly focused on the users. It's very easy to drift off the mark with benefits and always think about the user and how he or she will benefit and avoid laying emphasis about your company.
Call-to-Action– Ask yourself, What is that single action I want visitors in this page to take, as a result of reading my copy? CTA placement is a critical component of the landing page.
You can use multiple CTAs on a single landing page, positioning each one at the end of each discrete section of the landing page. You must have a clear call-to-action. It must also be positioned in a prominent place. I suggest the upper-right-hand corner of the page.
Headline. A headline is where everything begins — interest, attention, and understanding. The headline is your first and most critical action of a landing page. Having a strong, compelling headline is an essential component of a converting landing page.
Nothing else on your page is more important than this. If they aren't drawn in by the headline, they won't see everything else. So be cautious about the headline.
Explanation– Explanation is very key, it should be an integral part of your landing page. The explanation you give on your landing page should be integrated with your headline, explaining your product or service, as well as benefit-oriented.
We make websites" is a functional explanation, but it lacks the user-focused orientation. To even make the explanation more compelling you could angle it towards the user to show them the value.
Did you enjoy this article? We give away 98% of our digital marketing resources for FREE. Right now, I want to prove that to you, join our community right now for FREE access to our actionable digital marketing resources to help you increase your sales and customer base online faster. It is absolutely FREE.