Why should a business owner publish a mere press release on its website and call it a content marketing strategy?. If your business is poised in making perfect online presence, then you must not escape the real content marketing strategy.
The content marketing strategy remains an essential of digital marketing and deals basically the creation and sharing of information and publishing content in order to acquire and retain customers.
Just know that you can no longer continue to ignore content marketing. Some businesses in Nigeria that do content marketing very well always reap the rewards of increased Web traffic brand awareness, and more conversions.
Business owners should understand that content marketing remains a strategic marketing approach which focuses on consistently creating valuable and relevant contents to attract and customers. It's not just a mission statement or press releases.
Your content must have the capacity of being insightful so as to achieve intended results. Mind you all these strategies are clearly channeled towards driving customer actions and boosting your business revenue. In this sense, a content strategy involves various components.
In most cases several of them come back but here are some common questions to answer or tasks to fulfill in a content strategy. While a content marketing strategy first looks at the strategic place of content marketing in the overall marketing process, there is also a planning and organizational dimension, mapping the different steps regarding content planning, mapping, creation, etc.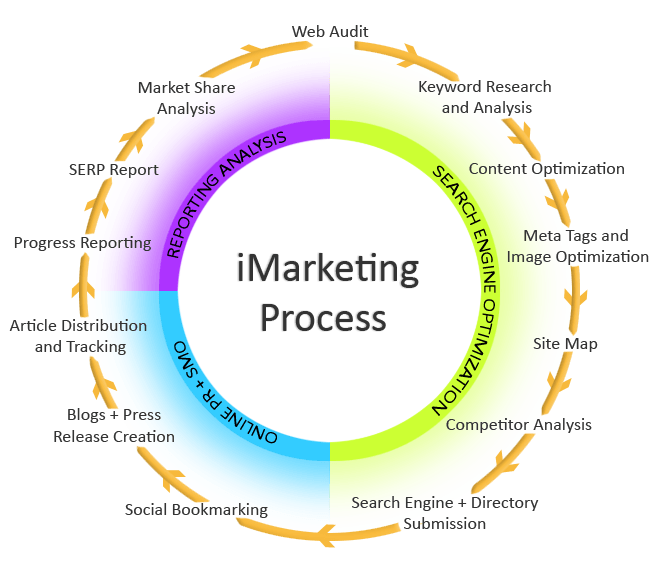 By looking at the role of content marketing in a strategic way, that's integrated with overall marketing and customer goals, you don't need to get buy-in for content marketing or even make the case. You're most of all being a smarter and more effective marketer.
However, without a content marketing strategy, you risk focusing on the content and not seeing the overall goals anymore. Factually, this is one of the most vital and deadly mistakes in content marketing strategy.
Sadly, this disconnected view on content marketing happens very often and leads to a focus on the wrong things. But you have to avoid the following mistakes:
AVOID WRITING NON-APPEALING HEADLINES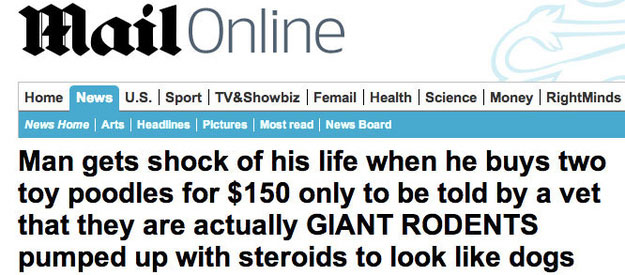 This is one of the most critical mistakes when we try to develop our content. Writing headlines is one of the essentials in content development.
Your headline should be unique, ultra-specific and covey a sense of urgency. It requires a good writing skill to be able to develop good and catchy headlines that is capable of sustaining a reader to the end.
Writing headline is not something you should just lackadaisically rush into, it's an art that is should be allotted a considerable time so as to be able to come up with something good and appealing.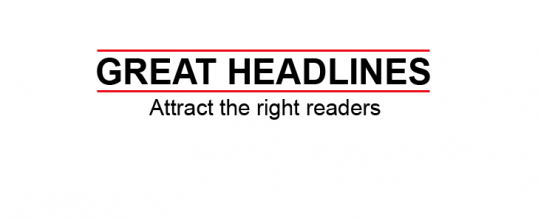 One thing you should know is that good headlines grab the attention of the reader. In this wise, your websites or blogs should be developed with insightful piece coupled with good headlines.
Know that creating good content is not enough to meet your targets. You have to ensure that readers who come to your websites are engaged with your irresistible headlines.
With catchy headlines, you grab their attention; with good writing skills you are able to make them read your entire piece. The end result of this could be that an ordinary reader who visits your website could turn out to be a buyer or customer.
Good headlines that appeal to emotions, ask a question, or offer an unusual twist tend to lure in readers.
You can rarely accomplish all four in a single headline, but if you can at least include one or two then you're bound to write a headline that's more likely to compel your prospective customers to continue reading.
By following the the aforementioned points in this piece, you'll learn how to write attention-grabbing headlines that convert readers into buyers. Using interesting adjectives is another tip in writing good headlines.
BE MORE ANALYTICAL
Do not write haphazardly about your products or services without being analytical enough to pin point those critical areas where readers or customers are usually interested.
It is imperative you become analytical when developing your content that will enable you to achieve results in your content marketing strategies.
For you to be analytical, you must anticipate your customers' needs. Try to imagine or envisage the likely questions which the readers will have in mind when reading your contents.
Ensure that you are able to answer those questions when writing or when uploading infographics, videos or picture. This is simply because customers most times get curious to get answers to their pressing question.
AVOID BEING AN ISLAND
Content market strategy itself is not an island. And for you to avoid being an island you must learn to invest generated by engaging the users. Your brand must be able to utilize content mapping with various consumer to better understand.
Understanding what types of content different customers might be interested in by this it makes you not to be an island. You have to carry the customers along and the benefit of engaging with readers, viewers, and customers cannot be overemphasized.
Consumers deepen their relationships with brands through participation, and those brands gain essentially free marketing when users share their content with their networks.
Did you enjoy this article? We give away 98% of our digital marketing resources for FREE. Right now, I want to prove that to you, join our community right now for FREE access to our actionable digital marketing resources to help you increase your sales and customer base online faster. It is absolutely FREE.