According to Review24.com, 86% of the customers with great purchase experiences will likely buy from the same company again, and a 5% boost in customer retention strategy can increase profit by 25% to 95%.
These are the reasons why businesses with a well-optimized customer retention strategy will thrive 80% more than businesses with poor strategies:
customers stick with brands they love
people buy with emotions, and when you intentionally retain them, they feel satisfied to continue doing business with you
customers would rather spend money with a brand they know than a new brand
So is your business utilizing the compelling retention strategies that customers would love to be a part of, or are you losing a market share because of your poor optimization?
Right now your business might be running with just a customer retention percentage of less than 25, this would mean that you are not selling to about 75% of customers who have bought from you before.
If you read through this detailed blog post, you will learn how to retain any customer that has purchased from you, then learn how to turn them to returning customers who would preach about your product or brand.
Devising and leveraging the appropriate customer loyalty schemes would be an additional boost to your business and customer retention strategy.
This is not just the usual way of rewarding your customers intermittently; you just have to initiate customer loyalty schemes that will aid your customer retention strategy.
Normally, gifting your customers seasonal offers, discounts and giveaways are all great ways to retain customers. I am not undermining those strategies; they are also part ways to ensure that customers get retained.
Now, the issue is different, you really need to know and identify who your real customers are through customer loyalty schemes. You have many customers and you are still wondering why you are not making the right Returns on Investment (ROI).
This problem which most companies are facing today, they have found it difficult to have an insight into who their real customers are.
[bctt tweet="This problem which most companies are facing today, they have found it difficult to have an insight into who their real customers are." username="DMSInstitute"]
Sometimes, you know that customers exhibit customer loyalty when they consistently purchase a certain product or brand over an extended period of time. As an example, many customers stick to a certain travel operator due to the positive experiences they have had with their products and services.
Whatever the case may be, customer loyalty is the main object of customer relationship management and describes the loyalty which is established between a customer and companies, persons, products, or brands. All these are geared towards achieving customer retention strategy.
What is Customer Retention Strategies?
Customer retention strategies are strategies that businesses make use in nurturing and increasing the number of customers who repeatedly patronize a brand and the worth of the profit from their existing customers.
These strategies help you to gain more profit from your existing customer base when they buy more of your brand products or pay for more services. Most businesses use these strategies to grow their existing customers to an effective loyalty level where they can either cross-sell, down-sell, or up-sell to these customers.
For instance, if you run a travel agency, and you make use of these customer retention strategies effectively to turn your existing customers to returning customers, you can sell other related services like car-drop services, city tour services, or other hospitality-related services to them.
A company with this sound strategy can make more profit from the existing customer base while driving more first-time customers down their business funnel.
Why You Should Devise a Customer Loyalty Scheme
Apart from the fact that it puts your customer retention strategy in good limelight, there are a lot of benefits of devising a proper customer loyalty scheme.
Through the customer loyalty scheme, you will be able to generate a lot of data pertaining to your customers. The data generated by a loyalty scheme can also be used to improve your bottom line, that is if you are able to utilize them very well.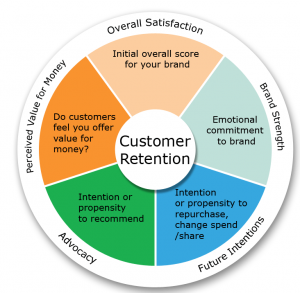 You are able to distinguish between the goose and gander during those customer loyalty schemes or programs. The scheme actually puts the spotlight on customer behavior. They can show you your best clients and also underscore your worst customers.
Your loyalty scheme can significantly improve this scenario by rewarding customers and actively dissuading the worst.
Interestingly, loyalty schemes can also be used to win back lapsed customers. These customers are much easier to win over than cold prospects. They know you and you know them, their buying history, and where and how to reach them. It could be more profitable to lose bad customers than to gain new ones.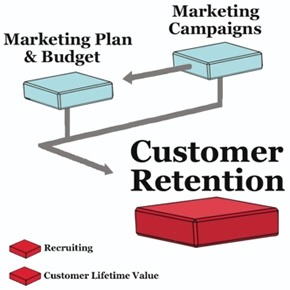 While your best customers may be bringing in the lion's share of your profit, your worst customers are the bargain-hunters that spend little and only buy discounted goods. The implication is that they can actually cost you more money.
Furthermore, another reason you must ensure that the customer loyalty scheme is in place is that the program allows you to focus on your best customers and allows you to focus on improving satisfaction.
The thing is that loyal customers buy more and are often willing to pay more, which boosts your cash flow. By increasing loyalty, you can increase profitability and extend the time they place their business with you.
Factually, a loyal customer's endorsement is more powerful to their friends and family than any advertising campaign. The long-run effect of that is that loyal customers are also good marketers.
In one way or the other, they help you to advertise your products and services. They recommend you to others, saving you marketing costs on adverts and other campaigns.
Devising the Proper Customer Loyalty Scheme
In a bid to getting your customer retention right, you could make costly mistakes in terms of devising the proper customer loyalty scheme. Sometimes most schemes do not work, sometimes it works but this is dependent on a huge factor.
Importantly, if you are devising an effective customer loyalty scheme try as much as possible to define your objectives in clear terms.
Please do not make the mistake of misunderstanding the principles of loyalty or setting vague objectives creates an opportunity for imprecise, ineffective marketing, and leads to colossal loyalty programs.
Also, try to maximize the retention of the most profit per customer.
Remember that what you are doing is that you are trying to reward customers for behaving in the way that you want. Focus on specific goals. For instance, are you looking for repeat business or do you want your customers to spend more?
Customers like loyalty schemes because they feel they are getting rewarded for giving you their resources. So your scheme needs to offer customers something they will appreciate. However, it should also be devised with profit in mind.
However, let your scheme be simple to use and the rewards should be attractive and attainable. If customers have to spend a lot to get a small gift, they will feel cheated and it is not a good development for your business. At the same time, make sure you can recover the cost reasonably quickly.
What Are the Best Customer Retention Strategies For Any Kind Of Business?
There are effective strategies that would keep any organization accountable to track their effort in retaining their customers. And there are also some of the strategies that are outward in nature, where it is based on how customers feel about your brand, this is the list of the best of customer retention strategies for any kind of business.
offer seasonal discounts
set customer expectations
create a key performance indicator around customer service and reward your team for meeting these performances
These are a few customer retention strategies that most businesses use inwardly and outwardly to compel their existing customers to stay loyal to their brand.
Now read on while we break these strategies down on how best you can use them to grow your business.
1. Offer Seasonal Discounts
According to convinceandconvert.com/, about 93% of shoppers use a coupon or discount code throughout the Year, this means that customers are always in search of deals that can help them save while shopping.
What smart businesses do in this case is to take advantage of customers' need for deals, to increase their sales and also increase the rate at which a customer buys from you.
When you offer deals to people, you awaken the emotional part of their brain that attches your brand image in their mind. They feel you have them in mind hene the discount.
This is not to mean that you should use darkk compelling strategies to draw your customers closer to you, but what lies in this is the effectiveness and the reward they gain from you, for their loyalty. While you continue to have a host of customers who return back to you for more of your products and services.
2. Set Customer Expectations And Over Deliver
It's always advisable to exceed the expectations of your customers.
Client care has gone past taking care of requests and objections, you additionally need to live up to their desires – in any event, when you didn't get their input.
However, it's difficult to fulfill promises for customers you scarcely know. In this way, become acquainted with your clients personally. Comprehend what they want most, and utilize these pointers to set desires.
As you set and meet client desires, you're engaging them.
One of the approaches to set and meet client desires is to be straightforward when making a guarantee.
For instance, instead of promising a client that you can drive their email marketing campaigns out of promotion inbox, it's safe to give a wider time at which they might start seeing results.
if it would take you a month to get them results, promise to get them results in 3 months, then deliver the results in a month or less, in that way, you're not only removing chances of disappointments, you're also impressing your clients with remarkable results in shorter time.
3. Create Key Performance Indicator Around Customer Service and Reward Your Team For Meeting These Performances
According to Peter Drucker, "you can't manage what you don't measure." This is why it's mandatory that if you must track and measure your customer retention strategy, you have to then assign a performance indicator to it, and reward your team for meeting these indicators.
Do this and watch your team put in the work to satisfiy your customers, which in return tells on your sales and customer retention chart.
But how do you know exactly what to measure?
To have a bull's eye on how your actions towards your customer retention strategy is working, these are scores to keep tab of.
Customer satisfaction score
This is a measurement drawn from a simple survey which asks each customer to express their satisfaction based on a hierarchy of numbers, or characters in form of smileys. hierarchy
Your customers see this as a quick way to express their experiences, while you use this to measure how well your team have treated a customer. Also indicating that your customers gets rewarded for their honest opinion, or that their voices would be heard through the pool will motivate them to actually look forward to rating their experiences.
The score measures how likely your customers are to refer you to someone else. This forces your customers to intentionally pick out your best and worst qualities based on their experience, and from the report, you get to see which are of the customer's service failed at supporting your customer retention strategy.
When your customers experience a fast response rate from you, chances are that they feel attracted to your brand and this also saves you from losing your potential customer to your competitors.
Most customers claim that they would prefer a fast response to their query even if they end up not buying from the brand, as opposed to delayed response that is satisfactory. That delay in response has nullified any great experience your customer might have in your brand.
When you intentionally track these reports and reward your team for meeting customers' expectations and exceeding them, you will see the remark on your customer growth chart.
More Resources
Did you enjoy this article? We give away 98% of our digital marketing resources for FREE. Right now, I want to prove that to you, join our community right now for FREE access to our actionable digital marketing resources to help you increase your sales and customer base online faster. It is absolutely FREE.