Getting your strategy right in email marketing could be tasking due to several factors. It could be tasking depending on the way you apply the strategy to your business in Nigeria.
For instance you send mass emails hoping that some small percentage of people will open, click and convert. The bigger your list, the less you know and the more you're forced to guess about what to say and when to send. You will be able to know exactly the right strategy to adopt when doing your email marketing.
The email marketing as well has proven to be a reliable fundamental of digital marketing strategy. For instance, if 100 persons visits your website in a day, 2 person could make buying decision.
On this note, you start to imagine what happened to the other 98 persons that couldn't make decisions. If this happens you can use email marketing to get them engaged to your services.
Why email marketing?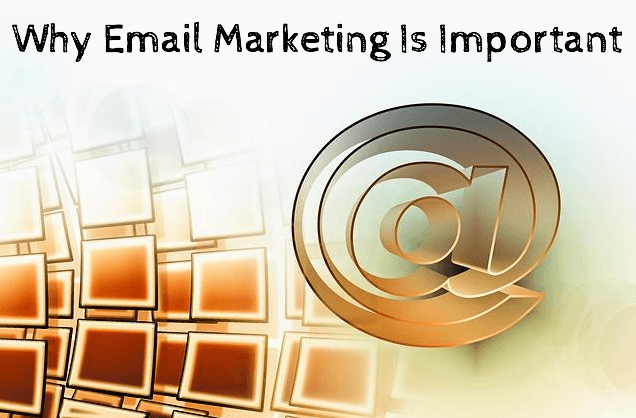 Basically, email marketing is part of your overall digital strategy and business plan. It helps you market your products and services with the use of the email channel with the best chances for making a profit and reaching your goals.
That is because any effective email marketing strategy takes into consideration whom your target customers are, their preferences and benefits they are looking for as well as your products services and industry and which email marketing messages are most effective.
It usually involves using email to send ads, request business, or solicit sales or donations, and is meant to build loyalty, trust, or brand awareness.
Email marketing is just the channel through which you send commercial messages to a group of people using email. Therefore, by implication every email sent to a potential or current customer could be considered email marketing. In another sense, it can be done to either sold lists or a current customer database.
It is a marketing strategy to encourage customer loyalty and repeat business, acquiring new customers or convincing current customers to purchase products or services, and adding advertisements to email messages sent by other companies to their customers.
Optimise both for smartphone users and non smartphone users
Yes, this is very important. For you to get email marketing right you have to consider this strategy. Know that email's ability to deliver targeted and exclusive content continues to make it a sound investment of your brand's marketing strategy to reach your audiences where they anticipate hearing from you.
Unfortunately, most of your customers or subscribers will always delete emails immediately if they are not optimized for mobile. Offer an elegant mobile experience from the start.
If your initial welcome email is perfectly optimized for mobile, subscribers will know they're in for a pleasant mobile experience for the duration of their time spent with your brand.
Remember, the majority of emails opened today are opened through the smartphone device. So it becomes imperative to be sure that all email-marketing strategy are mobile-ready
Email, in combination with a strong website and customer experience, forms a stable foundation for interactive marketing. Remember that the customers or subscribers that will receive your emails are both smartphone owners and non-smartphone owners.
This virtually becomes a problem and you have the strategy in such a way that you accommodate everybody or segments. Rather than relying on single sign-on products to gather opt-ins. Also, be more strategic by building your own consumer database by gaining consumers' permission through your website.
Let your emails be slightly personalised
This is reliable strategy that has worked for some business persons or marketers in Nigeria. To be candid, your email subscribers and those who have connected with you on social media will appreciate your messages even more if they're personalized.
For instance, you can create a unique email containing personalized recommendations based on each subscriber's browsing behavior on your website. You should be able to inject personalized recommendations into marketing emails for the ultimate in one-to-one communications.
You have to be very cautious when personalizing your emails; this is a strategy that needs to be very much considered. Put simply, if you are to use personalization as an email strategy, do so in a meaningful way. It takes little knowledge or relationship to place someone's name in your greeting.
It shows far greater care to send personalized email that is specific to a recipient's needs and history. Most subscribers could see it as faking familiarity and the effect of this, is that it turns many wary email readers off. However, this isn't to say that all forms of personalization are off-limits.
In fact, a particular brand of personalization can pay off big time: Sending email that acknowledges a subscriber's individuality for instance the purchase history or demographic.
Did you enjoy this article? We give away 98% of our digital marketing resources for FREE. Right now, I want to prove that to you, join our community right now for FREE access to our actionable digital marketing resources to help you increase your sales and customer base online faster. It is absolutely FREE.