Are you suffering from leads not converting to paying customers? Here is a list of actionable lead conversion strategy to get more customers.
You've paid for those Cost Per Click ads; you have implemented all the Search Engine Optimization principles; to crown it all you have driven more visitors to your website; now the issue is, how do you convert those website visitors into customers?
Undoubtedly, the Nigerian economy presently does not give room for business owners to operate their businesses without going through rigorous challenges ranging from inadequate power supply, multiple taxation, and Dollar-Naira exchange rates.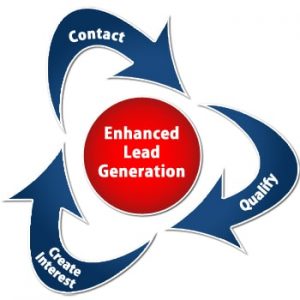 With all these numerous impediments, it wouldn't make enough sense if you don't have a critical look at your lead conversion strategy. This is because you need enough resources to contend with those challenges.
The truth remains that you need those website visitors to become your customers. Otherwise your site is like a bucket with a hole draining away your time and money. Driving website traffic is one thing; another thing is converting those visitors into customers.
You can't just rely on driving traffic, you need to make more revenue, and the only way that can happen is by getting your lead conversion strategy right.
However, every business owners should know that high conversion rates are essential. The Nigerian business environment is different, but in order to sell products and services, website traffic needs to convert to customers.
So what are the key tactics to improve lead conversion strategy? Here are some of the lead conversion strategies you need to succeed in Nigeria.
Lead conversion strategy in Nigeria: How to convert my website visitors to customers
Build relationship
Building relationship is an essential factor as far as lead conversion strategy is concerned. The way to convert website visitors into customers and first-time customers into repeat customers is by building relationships over time.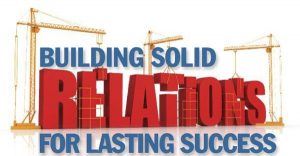 Giveaways are an exceptional way to establish relationship with your visitors. You should know that the best way to convert website visitors to customers is to make them an offer they can't refuse. That offering is a way of building relationship with them.
Give them something for free. For instance, you can give them your ebooks, free online articles, or monthly access to new content limited to members; give them an online workshop, seminar or course and others.
Use testimonials
A powerful testimonial could actually go a long way in enticing your website visitors. The use of testimonials shouldn't be underrated. Sometimes we see it as cheesy and redundant. Ask your best customers for testimonials, some of them might be very eager to help.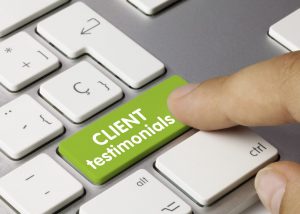 In doing this, let them be specific about the benefits they received from doing business with you. The truth is that those testimonials wouldn't be so common if they didn't work for others, it has worked for many people. So why not make life easier for yourself and your customers by using something that works?
Do not forget that pictures of a customer that testified for you is paramount, it makes the testimonials more credible and reassuring. Don't forget to make videos too; they will also play key roles in converting your website visitors to customers.
Some lead conversion strategists believe that sending letters or postcards or even phone calls may be more effective than email, but the overall concept is still the same. You have to explore all possible means to maximize all opportunities in converting website visitors to your customers.
If you have your prospect's contact information, use it to do good things. It will beneficial to you, as well as your prospect. For the fact that you can't turn this into a full-on sales pitch doesn't mean you shouldn't ask your visitor to do something. You can tell them to call you; email you; download something, subscribe to something and others.
If you are a business person operating in Nigeria and your brand doesn't have an active social media presence, or wider publications you have to prepare for skeptical visitors. Any visitor that will convert to customer is likely to do background check on you, to actually know if you are real and original in what you offer.
In today's digital marketing world, it's not about what we say as marketers about our brands anymore. It's all about what others are saying. And one of the ways to achieve wider publication and drive authenticity to your brand is by being active on the social media.
If you don't have a social media widget on your website, or clearly state where your visitors can go to connect with you, you are losing valuable potential customers.
State your value proposition
For you to get your lead conversion strategy perfect your value proposition must be stated in clear terms, in such a way that it will get a visitor enticed. Your value proposition should emphasize both the benefits the visitor will receive and the price to be charged.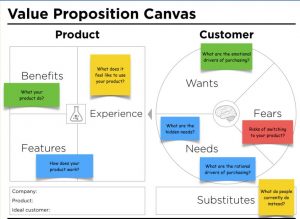 An important goal of a value proposition is to convince the visitor that he will be getting many more benefits. And by that way you will end up converting the visitor to a customer.
Test all your action
After implementing all the things you need to do in order to get website visitors converted to customers. It is imperative to do a reality check and analyse all your actions so far to see if you are getting the intended results. Test and track everything.
For instance, you may have an ebook sales page, but if it isn't converting then it doesn't matter how pretty it is. Test your headline, price, the colors you use, your font and size. Test your call to action, and test your testimonials. Test everything and fine tune your page until it's receiving the conversion rate you want. Testing and tracking results is very good for your lead conversion strategy.
MORE READS: