Lead generation is one of the prerequisites to achieving online business success in Nigeria. There are a lot of ways to generate leads, but what actually matters is how to generate quality leads.
Maybe, you've printed flyers, you have blasted your social-media followers, but you're still not getting the lead flow you need to grow your company. I have come up with some various tactics and strategies you can actually use to generate leads.
Use lead magnet
A lead magnet is basically something that you're using as an ethical bribe on your lead generation page to incentivize potential buyers to want to give you their name, email, phone number, address or whatever info it is that you're asking for.
---
---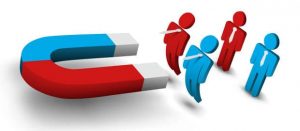 For instance, if it's an ebook you want to use as the lead magnet, write it from a neutral perspective and give actionable insights. Share the eBook socially and ask your network to share it for you.
Media coverage
Some companies often neglect organizing a brief, or press conferences, instead they prefer bombarding journalists with press releases. By getting your name out in the media, you begin to develop a following, increase your personal brand and come off as an expert in your domain – all that can help you get leads. Having an owner of a company reach out to them and tell their story in a real and authentic manner.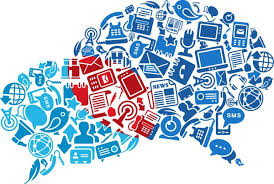 Don't bombard journalists with plenty emails or press releases because they are likely not to make use of it. If you find it deem to organize press conferences, invite the various media outlets, it would be a plus to your brand.
Click here to learn the easiest, quickest way to grow your business profit online. It's Free.
Newsletters/Email blast
This is absolutely one of the simplest ways to generate leads or lead generation. Always make sure that you put a newsletter sign up on your website. Whenever a reader comes to the website and such reader gets impressed, the person will automatically sign up.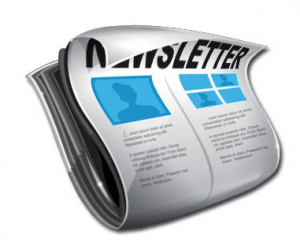 With these newsletters, not only do you have a captive audience but email pathways are a great way to avoid getting lost in all the Internet noise. Do not just focus about your products and services alone, instead, share with something interesting and informative.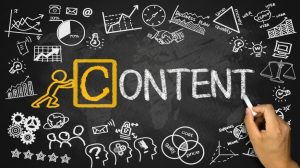 Having a blog is one of the best lead generating tools you can use, as it not only allows a company complete control of what is said but also an opportunity to have the undivided attention of the reader. Make sure that your blog is well optimized enough to generate leads by having a sign-up section of your newsletter and by using the margins to promote your products and services.
---
Attend the complete step by step Digital Marketing Course for People that want to: (click here to learn more about the course)
---
Twitter is a tool for generating leads. Use it effectively to reach out to top influencers in your industry and get into conversations with them. You can also follow trending subjects that pertain to your business and interject your thoughts into the general discussion by using the # symbol. Their followers, who are probably some of your potential customers, will see your interactions and follow you or visit your website.
Click here to learn the easiest, quickest way to grow your business profit online. It's Free.
Develop video
Video has become a veritable tool for SEO as well as lead generation. This time, it's not about commercials or advertisement. The world doesn't need any more of these. What people always want stuffs that are entertaining, informative and educative.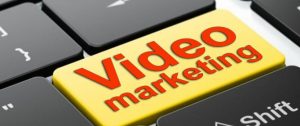 There are video sites like YouTube allow you to put links directly into the video. When you upload those videos always link them to the specific landing pages on your website. So, spend some time on developing a great idea that promotes your business and engages your customers, prospects, and readers.
Webinars
One of the strategies for lead generation is the webinar. A key feature of a webinar is its interactive elements the ability to give, receive and discuss information. Conducting a webinar is an inexpensive way to get your message across to many customers and prospects.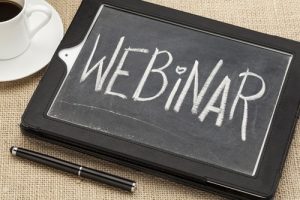 There are many services that allow you to broadcast a webinar quickly and easily. But the fact remains that if you can continue to host webinar on periodical basis, you would be able to generate more quality leads.
Maybe at the end of every webinar, You can suggest your participants to download an eBook, sign up for your newsletter, or visit your site.
Strong brand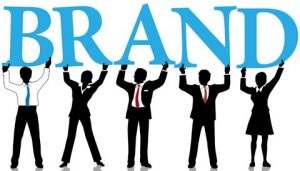 Building a strong brand either online or offline would be a plus to your lead generation strategy. Customers love trustworthy companies.
They like it when a company has a strong and clear message and that message is consistent across all of their marketing platforms. So, don't try and be everything to everyone. Focus on communicating that through your branding and your conversion rates will go up, resulting in more leads.
Networking events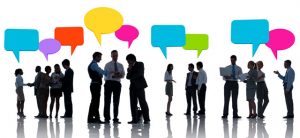 With the emergence of digital marketing globally, there have been a lot of events, conferences, and seminars. These events serve as a medium to network with other top industry insiders, providing you with a lot of advantages.
Even events that didn't directly pertain to my business have provided me with some of the most valuable contacts and leads. You'll meet more people, expand your network and gain referrals.
Did you enjoy this article? We give away 98% of our digital marketing resources for FREE. Right now, I want to prove that to you, join our community right now for FREE access to our actionable digital marketing resources to help you increase your sales and customer base online faster. It is absolutely FREE.
---
What you should do next now
Attend the complete step by step Digital Marketing Course for People that want to: (click here to learn more about the course)
Watch what our student think about our course
Subscribe to our channel
Digital Marketing Skill Institute Testimonial - Chisom Ikare's Testimonial
Digital Marketing Skill Institute Testimonial - Nnena Azuka's Testimonial
Chinaza Ahamefula's Testimonial - Digital Marketing Skill Institute
Ebuka Ugochukwu's Testimonial - Digital Marketing Skill Institute
Digital Marketing Skill Institute Testimonial - Owoseni Kafayat's Testimonial
Adebayo Oluwaseun's Testimonial - Digital Marketing Skill Institute
Emmanuel Edward's Testimonial - Digital Marketing Skill Institute
Samson and Olumide's Testimonial - Digital Marketing Skill Institute
Oluwadare Ponle's Testimonial - Digital Marketing Skill Institute
Digital Marketing Skill Institute Testimonial - Adekore Ayodeji
Digital Marketing Skill Institute Testimonial - Charles Ozoemema
Digital Marketing Skill Institute Testimonials - Sulaiman Olokodana Testimonial
Digital Marketing Skill Institute Testimonial - Nneka Oyelufu's Testimonial
Digital Marketing Skill Institute Testimonial - Enitan Ajayi's Testimonial
---
Related