Marketing strategy that was adopted some decades ago cannot be obtainable or reliable today. This is a digital age, everything in the technology world is fast revolving and it has affected marketing strategy for some businesses in Nigeria.
The marketing strategy that is obtainable today is totally tailored towards digital perceptions. Currently, many people have access to the internet, virtually all the companies are leveraging on online platforms to showcase themselves.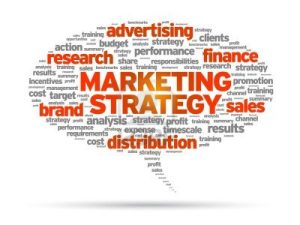 That is the digital age I am talking about. The way companies now reach customers is exhilarating. This is because those companies have restrategized their marketing concept and embrace the digital age.
Just know that the mark of a good marketing strategy is not how many gadgets and neologisms are crammed into it, but how effectively it achieves worthy goals.
Therefore, how you define your intent will have a reflective impact on whether you would succeed or fail. There are companies that believe in this concept (marketing strategy) and are of the opinion that success can be achieved only through consumer satisfaction. The basis of this thought is that only those goods or service which the consumers need should be made available and not the things which you can do.
In other words, they do not sell what they can make but they make what they can sell. Keeping in mind this idea, these companies direct their marketing efforts to achieve consumer satisfaction. That is to say all efforts geared towards acquiring new customers and retaining using digital platforms correlates with the title of this article.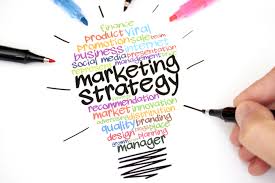 In a bid to get and purse customer satisfaction in the digital age, some companies have mapped out series of marketing strategies that correlates with some digital principles and that has helped significantly. At least, for those companies that has gotten the marketing strategy right.
However, marketing strategy serve as the fundamental underpinning of marketing plans designed to fill market needs and reach marketing objectives.
Developing your marketing strategy

In order for a marketing strategy to be successful, it must be multi-faceted, realistic and implemented consistently over time. There may not be a short cut in achieving end results.
Anyway, it actually depends on your resources. There are quite a number of ways in which you can accomplish each of the every step; only spend what you can afford to, and make sure that you and your team have the requisite time to dedicate to marketing without negatively impacting your current business.
However, marketing strategy needs to take a long-term view, and tools such as customer lifetime value models can be very powerful in helping to simulate the effects of strategy on acquisition, revenue per customer and churn rate.
The propensity becomes high as business owners create complicated models to formulate marketing objectives. Most businesses can be adequately captured by evaluating just three metrics: awareness, sales and advocacy as being outlined by Forbes.
A lot has been going on in the marketing arena as far as digital age is concerned; hence every business is thriving to get its marketing strategy right. At the same time, every business owner feels pressured to be progressive and actively integrate all needful tools into their achieving their marketing strategy.
Interestingly, the vital goal of any marketing strategy is to help you grow your business, increase brand awareness and creating a sustainable trust with your customers.
[bctt tweet=" The vital goal of any marketing strategy is to help you grow your business, increase brand awareness and creating a sustainable trust with your customers." username="vibewebsolution"]
But how can you achieve that? Developing awareness of your brand, who you are, what you do and why you are uniquely qualified should in turn help you generate leads which, through education and dripping on prospects, will lead to more clients.
Be innovative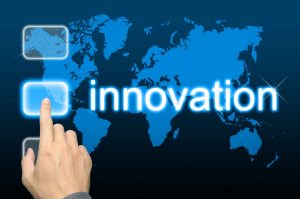 Getting marketing strategy right could be quite rigorous because virtually all marketing professionals are always busy people. Innovative persons are known to be achieving results. Innovation, however, focuses on creating something completely new and new things, unfortunately, tend to not work as well as standard solutions.
However, for you to be strategic enough in your marketing ideas you must actively monitor the marketplace, identify business opportunities. As well as, collaborating with product people and run promotional campaigns.
In this wise, I would suggest that you have a dedicated marketing teams with strong vision that will help in driving this course to reality.
As well as, meeting with start-ups and running test-and-learn programs to evaluate their true potential. Of course, you have to give everything a trial, you do not have to assume anything just try and find out. What I am saying is this most of these will fail, but the few winners will more than make up for the losers.
Create compelling advertising campaigns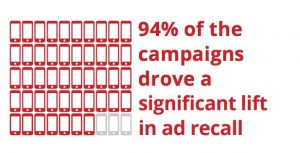 Undoubtedly, effective promotional campaigns are less likely to lead to a sale and more likely to result in an Internet search, where consumers' behavior can be tracked and then re-targeted by competitors. By simply creating awareness and walking away is more likely to enrich your competition than yourself.
The prime focus of marketing strategy used to be to create compelling advertising campaigns that would get the consumer's attention and drive awareness. Once potential customers were aware of the product, direct sales and retail promotions could then close the deal.
Be objective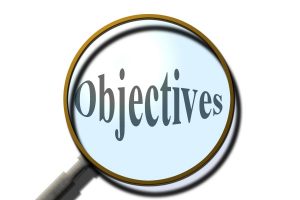 Whatever you do just make sure that your marketing strategy is well articulated and drafted out. It is as well your marketing plan, a typical description of your market strategy. Consider the following steps in developing your marketing strategy:
Articulate some activities you intend to undertake
Define the customer each activity of those activities is targeted to
Determine your success measure standard
Be fragile to allow adjustments if need be; and Clearly stipulate who on your team is responsible for each of the activities.
More articles: