The rate at which online advertising in Nigeria is leveraged might be encouraging, but with the projected growth of internet penetration in the country, there is the need for online marketing campaigns to be carefully planned and executed in line with the objectives of Key Performing Indices (KPI) clearly spelt out.
With online advertising, you can reach millions of people online easily and build an audience of loyal customers and advocate for your business.
Online advertising takes place in different forms and systems, which include Search engine marketing (SEM), Search engine optimization (SEO), sponsored search, social media marketing, mobile advertising, email advertising and others. But the focal point of this article would be the Pay-Per-Click advertising campaign.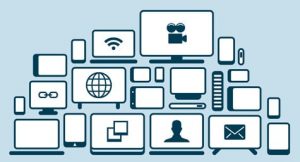 The Pay-Per-Click form of online advertising campaign is not just for adverting sake, it remains one of the effective ways of reducing your online advert budgets.
---
Wait, Just Before You Continue Reading, This is FREE!
If you do not want to waste a lot of money and time then before you start any marketing campaign or start an online business, you need to take this FREE Digital Marketing Training.
We will be sharing our experience of running successful marketing campaigns in over 5 countries and 2 continents, we will also share our experience running various successful online businesses.
Enter your correct details below to get access to the Free 14 Days Digital Marketing Training (ensure your email address is correct and active because we will email you an email to confirm your email before we give you access to your first training lesson and every day for the next 14 days):
---
You spend millions of Naira advertising on traditional media such as the newspaper, television, billboards, etc., achieving lesser results compared to Pay-Per-Click advertising.
Click here to learn the easiest, quickest way to grow your business profit online. It's Free.
You spend millions of Naira advertising on traditional media such as the newspaper, television, billboards, etc., achieving lesser results compared to Pay-Per-Click advertising.
With Pay-Per-Click advertising, you are likely to achieve more positive results, because, the Pay-Per-Click advertising campaign is usually targeted to the right set of people. Hence, one of the reasons Nigerian businesses should leverage the Pay-Per-Click advertising campaign.
Hence, one of the reasons Nigerian businesses should leverage the Pay-Per-Click advertising campaign.
What is Pay-Per-Click advertising campaign?

Pay-Per-Click advertising is a way of using search engine advertising to generate clicks to your website, rather than "earning" those clicks organically. It is also referred to as cost per click, is an internet advertising model used to direct traffic to websites, in which advertisers pay the publisher when the ad is clicked. An example of Pay-Per-Click ads is the ad you often see at the top of Google's search results page, marked with a yellow label.
However, every time your ad is clicked, sending a visitor to your website, you pay the search engine a small fee. When your PPC campaign is well-designed and running smoothly, that fee will not mean anything to you because you will drive more traffic to your website and at the same time.
Why do you need Pay-Per-Click?

Certainly, Pay-Per-Click advertising campaign is recommendable for Nigerian businesses, due to its enormous advantages. It is not only good for Nigerian businesses, it is good for search engine, advertisers, as well as the searchers.
The unique advantage of Pay-Per-Click advertising is that Google don't just reward the highest bidders for that ad space, they reward the highest-quality ads. Essentially, Google rewards good performance. The better your ads, the greater your click-through rates and the lower your costs.
Advertisers – Advertisers are offered a unique means of putting their message in front of an audience who is actively and specifically seeking out their product. This is due to the fact that searchers tell their intent through their search query, advertisers are able to measure the quality of traffic that results from search engine clicks.
Search engines – Pay-Pay-Click enables search engines to cater to searchers and advertisers at the same. For instance, the searchers boost search engine user-volume, on the other hand, the advertisers provide them with their revenue stream. The search engines want to provide relevant results while offering a highly targeted, revenue-driving advertising channel.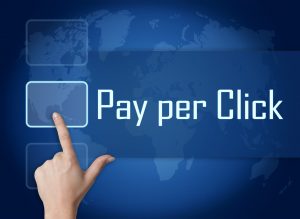 Searchers – It has been proven that searchers tend to click on paid search ads more often than any other form of online advertising. This means that people really don't mind being advertised to, provided that the products and services advertised actually fit the searcher's needs. And because we use search engines when we're looking for products and services, the results, including the ads, are generally highly relevant to what we're looking for. Plus.
Click here to learn the easiest, quickest way to grow your business profit online. It's Free.
Google AdWords Pay-Per-Click advertising campaign
Google AdWords – by far the most popular PPC platform – operates on a pay-per-click model, in which users bid on keywords and pay for each click on their advertisements. Every time a search is initiated, Google digs into the pool of bidding AdWords advertisers and chooses a set of winners to appear in the ad space on its search results page.
The "winners" are chosen based on a combination of factors, including the quality and relevance of their keywords and ad text, as well as the size of their keyword bids. For example, if WordStream bid on the keyword "PPC software," our ad might show up in the very top spot on the Google results page.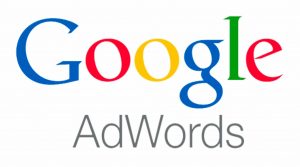 More specifically, who gets to appear on the page and where is based on an advertiser's Ad Rank, a metric calculated by multiplying two key factors – CPC Bid (the highest amount an advertiser is willing to spend) and Quality Score (a value that takes into account your click-through rate, relevance, and landing page quality, among other factors). This system allows winning advertisers to reach potential customers at a cost that fits their budget.
Managing Pay- Per- Click campaigns
---
---
Managing Pay-Per-Click campaigns requires skills and expertise for maximum effectiveness. If you do not have a digital marketing team in-house, you can outsource for a reputable digital marketing consultancy firm with track records. Be it as it may, once you've created your new campaigns, you'll need to manage them regularly and to make sure they continue to be effective.
Tips on how to manage PPC
By continuously optimizing your pay-per-click campaigns, you'll be able to grow your customer base and increase Return On Investment (ROI).
Split Ad groups: Try to improve your Click-Through Rate (CTR) by splitting up your ad groups into smaller, more relevant ad groups, which help you create more targeted ad text and landing pages.
Assess expensive PPC keywords: Try to review expensive, under-performing keywords and shut them off if necessary.
Enhance landing pages: Always modify and enhance the content and Calls-To-Action (CTAs) of your landing pages to support with individual search queries in order to boost conversion rates.
Add PPC keywords: Expand the reach of your pay-per-click campaigns by adding keywords that are relevant to your business.
Did you enjoy this article? We give away 98% of our digital marketing resources for FREE. Right now, I want to prove that to you, join our community right now for FREE access to our actionable digital marketing resources to help you increase your sales and customer base online faster. It is absolutely FREE.
---
What you should do next now
Register for our Digital Marketing Course - you will earn globally recognised digital marketing certifications and learn digital marketing hands-on by implementing real-world live campaigns yourself as you learn from internationally experienced experts in the digital marketing industry.
Whether you want to start, grow and scale your business online, or you want to start an exciting career in digital marketing, or you want to make money from digital marketing skills you love, or you simply want to make money online then our Digital Marketing Coaching Course has you covered.
CLICK HERE TO LEARN MORE ABOUT OUR DIGITAL MARKETING COACHING COURSE
Watch what our student think about our course
Subscribe to our channel
Digital Marketing Skill Institute - Chisom Bikawei's Testimonial
Digital Marketing Skill Institute Testimonial - Nnena Azuka's Testimonial
Chinaza Ahamefula's Testimonial - Digital Marketing Skill Institute
Ebuka Ugochukwu's Testimonial - Digital Marketing Skill Institute
Digital Marketing Skill Institute Testimonial - Nneka Onyiliofor's Testimonial
Digital Marketing Skill Institute Testimonial - Enitan Ajayi's Testimonial
---
Related