If you talk about content development, website ranking, generating traffic and other related issues, then Search Engine Optimization (SEO) becomes very paramount.
Of all the skills related to digital marketing in Nigeria, I really give significant cognisance to SEO skill.
That is to say…
Of all the new skills marketers or digital experts have been asked to master in the digital age, one of the most intimidating is Search Engine Optimization (SEO).
Its role in terms of driving traffic to your websites or blog cannot be overemphasized.
It remains an essential skill in the digital age.
But the flip side of that, of course, is that because Search Engine Optimization (SEO) is so valuable.
And that's why we take it very seriously in our digital marketing training course. (Click here to learn more about our course and all of its benefits).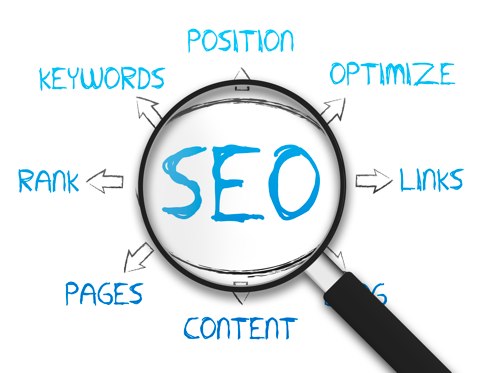 Most of the organizations are knowledgeable of what it is and they know they should be doing it.
SEO is a constantly changing and growing industry.
No longer is search engine optimization seen as internet "black magic," but it is now regarded as an indispensable part of any serious digital marketing strategy.
In 2016, it was estimated that businesses invested more than $65 billion on SEO services, and that number is projected to climb to over $70 billion by 2018.
I have come to understand over time that the people who do SEO well tend to be expensive or even lack transparency.
It's not a skill that can be mastered with one tutorial but I am going try my best to explain everything an SEO beginner should know about Search Engine Optimization.
If you want to know a lot more, then consider coming for our digital marketing training starting next month.
In that spirit, let's start by defining what Search Engine Optimization is.
What is SEO (Search Engine Optimization)?
SEO stands for "search engine optimization." It is the process of getting traffic from the "free," "organic," "editorial" or "natural" search results on search engines.
MOZ SEO Definition:
Search engine optimization (SEO) is the practice of increasing the quantity and quality of traffic to your website through organic search engine results.
SEO or Search Engine Optimization is the name given to activity that attempts to improve search engine rankings.
SEO is strategies, techniques and tactics to increase the number of visitors to a website by obtaining a high-ranking placement in search results.
SEO is the umbrella term for all the methods you can use to ensure the visibility of your website and its content on search engine results pages (SERPs).
Seeing the definitions by industry leaders, you will agree that they all have similarities which are 'ranking', 'organic traffic' and 'exposure'.
To bring it all together;
SEO is an acronym for "Search Engine Optimization." And it's a strategy used to get exposure, rank and drive organic traffic to your website via search engines.
All major search engines such as Google, Bing and Yahoo have primary search results, where web pages and other content such as videos or local listings are shown and ranked based on what the search engine considers most pertinent to users.
Payment isn't involved, as it is with paid search ads.
SERPs Explained (Organic VS Paid Ads)
The picture below will help you understand the positions of your website pages on SERPs (Search Engine Result Pages).
Using the picture above, you will notice ads at the top.
Sometimes you will find ads below the organic search result.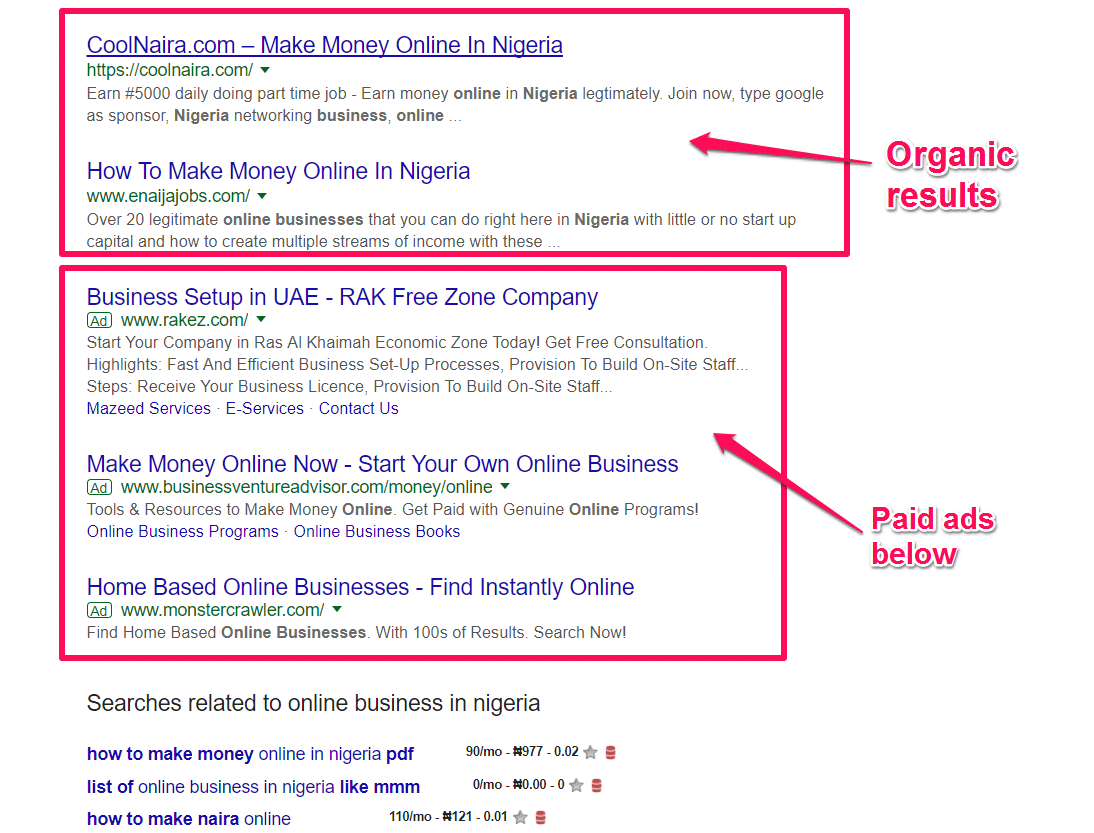 Adverts won't be displayed if there aren't any relevant or targetting the said keyword.
However, organic search results are our primary interest because SEO is free and you don't have to spend a dime making or optimising your website to appear on SERPs.
To understand how to show up first in the search engine results, you first need to know how search even works.
How Search Works:
Now that you have an idea of the basics of SEO and how Google search engine works, I'll take a look at some of its benefits and components in detail.
While Google guards their search algorithm pretty well and not all of the over 200 determining factors are known and verified, Backlinko did a great job of organising as many as possible of them into one big list.
Rather than playing pranks with Google or other search engines you better focus on Search Engine Optimization (SEO) strategy, content strategy and Google trends
What you should focus on.
Content strategy

This is often the most important key to Search Engine Optimization (SEO); this is almost where everything is gotten right.
So, I consider it a sine qua non to Search Engine Optimization (SEO).
As the key to search engine visibility, content marketing should also be considered your strongest focus focal point.
Now, it is important to exhibit your Search Engine Optimization (SEO) skill by distributing high-quality content such as blog posts and site assets, by doing this you increase the propensity of elevating your appeal to search engines. But just creating optimized content isn't enough.
Also, try as much as possible to reach out to other bloggers too, and cultivate those valuable brand advocates who love to talk about you online. As you go on to share these contents, automatically your name is mentioned, this means you are getting ranked.
Search Engine Optimization (SEO) Strategy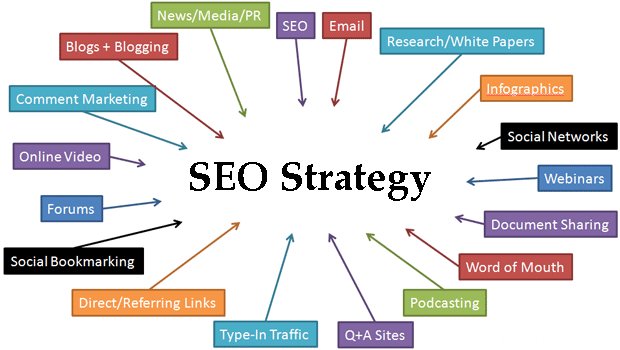 Do you want to get Search Engine Optimization (SEO) right?
Ask yourself: What search terms are driving the most inbound leads? What is the intent behind the search? These are critical questions which form the basis of your strategy.
When it comes to strategy the first thing that should come to your mind should be the keywords. Identify the right keywords to use in your content. But answering the above questions could be very much easier with basic analytics, you can discover how people are finding you or if at all.
The Google Adwords website, you would be able to dish out the various and quantity of searches for specific keywords or long tail keywords.
For instance, the long-tail keywords which are longer, and more in specific phrases tend to be used by consumers closer to making a purchase. Once you are able to get the keyword searches then you build your strategy on them.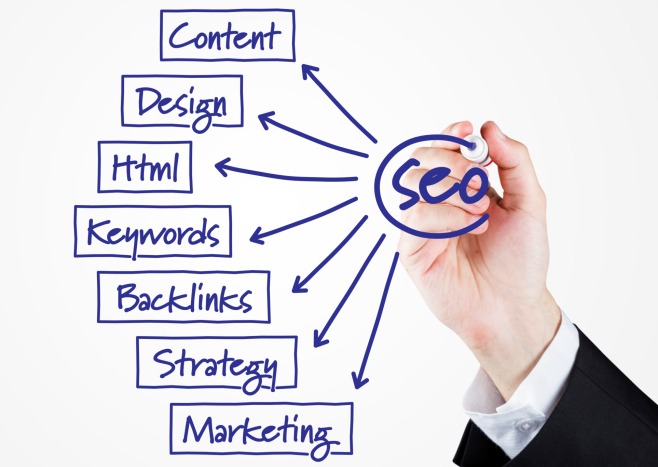 In addition, another way is by cultivating links to those activities is an automatic boost for your search rank another way to boost your Search Engine Optimization (SEO) strategy is through links to your offline business involvements.
Also, the various searches on keywords that you think your personas should be using, and see that which is s at the top of the page. Then see how they're doing it and what you can learn from it
Google Trends
Google is so dynamic, they come up with different methods of innovation in every aspect of their business which applies to search engine ranking.
You just have to make sure that you get yourself to embrace the trends. Google and other search tools are continually updating their algorithms to penalize sites that are stuffed with keywords or unoriginal content.
Google has changed up its search algorithms over the years, making it a difficult to pin down precisely. But some trends are broad enough that businesses can follow basic guidelines in creating Search Engine Optimization (SEO) friendly assets.
There must be clear navigation; sites with an efficient structure win over websites with complicated navigation. Google does factor bounce rate and visitor time spent on your site into your rankings, so be sure your site is inviting and useful.
Hence the reason to focus your digital strategy on your site design specifically optimizes your site for mobile.
This takes us to the next phase of our SEO guide which explains its benefits and importance.
Why SEO? (Benefits Of Search Engine Optimization)
Search engine optimisation brings in a lot of benefits and here is an infographic by www.seo-vantage.co.uk showing all you'd get from doing SEO for your business:
Targeted Traffic: SEO can increase the number of web users actively looking for your products and services online.
High ROI: SEO (Search Engine Optimization) brings you a higher return on investment (ROI) than any comparable form of marketing.
Navigable by Search Engines: Appropriate optimisation ensures all pages of your site are accessible by the search engine crawlers so that your website can be easily indexed with the correct classification.
Increased Accessibility: SEO procedures makes your website more accessible to all users, increasing the potential for lead generation and more sales.
Usability: To comply with the basic optimisation criteria, visitors have a more pleasant user experience.
Key Factors of Search Engine Optimization (SEO)
There are basically three (3) things that affect your SEO effort — they are Technical, On-page and Off-page SEO.
These factors are to be executed effectively if you want your website pages to rank in search engines.
The image below shows a break down of how they account for your overall SEO process.
Let's break them down a bit.
Technical SEO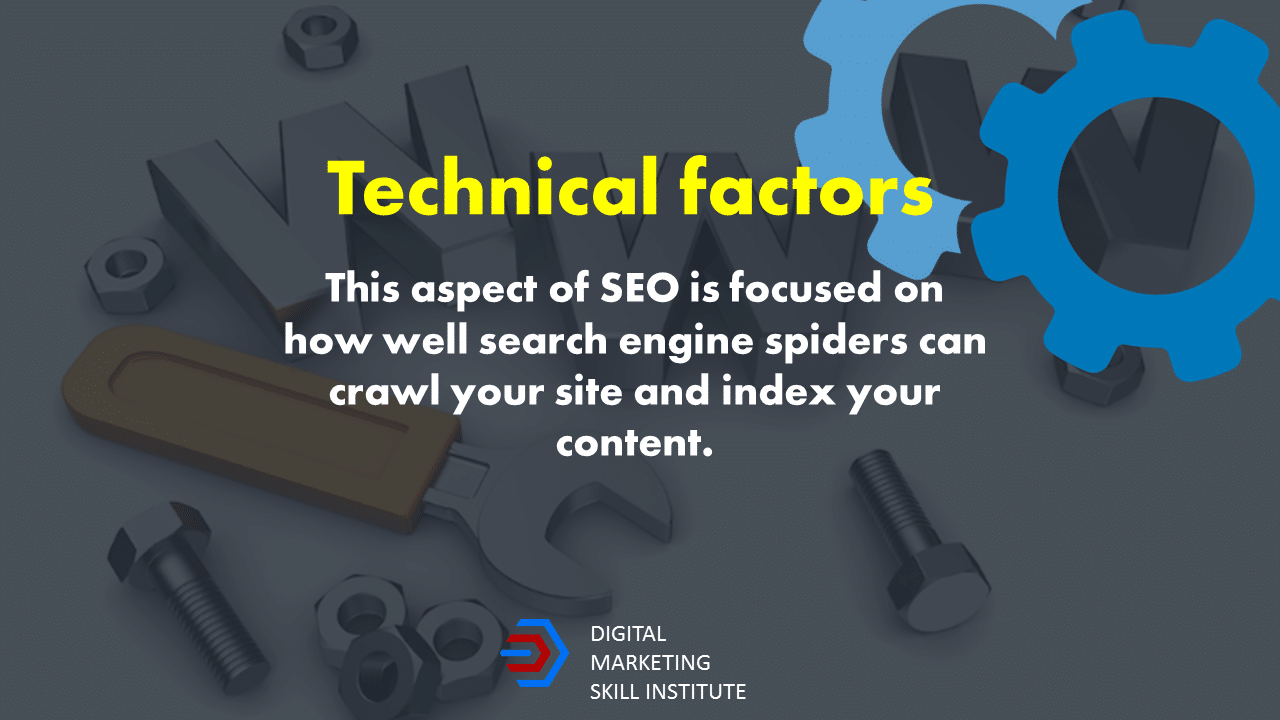 This aspect of SEO is focused on how well search engine spiders can crawl your site and index your content.
Imagine you are trying to build a house. You will need to mount a solid foundation for the main structure to rest on.
So:
That's basically what the technical aspect of SEO look at.
You need to fix some technical issues that might arise on your website before proceeding to On-page and Off-page SEO.
So here are the things you need to look at:
How well does your site work?
How fast is it?
How is your metadata?
Have you fixed your URL permalinks structure?
Is your site free of spam?
Have you fixed broken links?
Have you fixed duplicate content issues?
Does it have a working XML sitemap?
Is your site mobile responsive?
Have you added your site to webmasters or search console?
If you can fix all the issue listed above, your website technical structure will be as strong as an ox.
Perhaps:
All Search Engine Optimization (SEO) factors will be thoughtfully covered hands-on in our digital marketing certification course, click here to check out our course guide and how you can benefit from it.
On-page SEO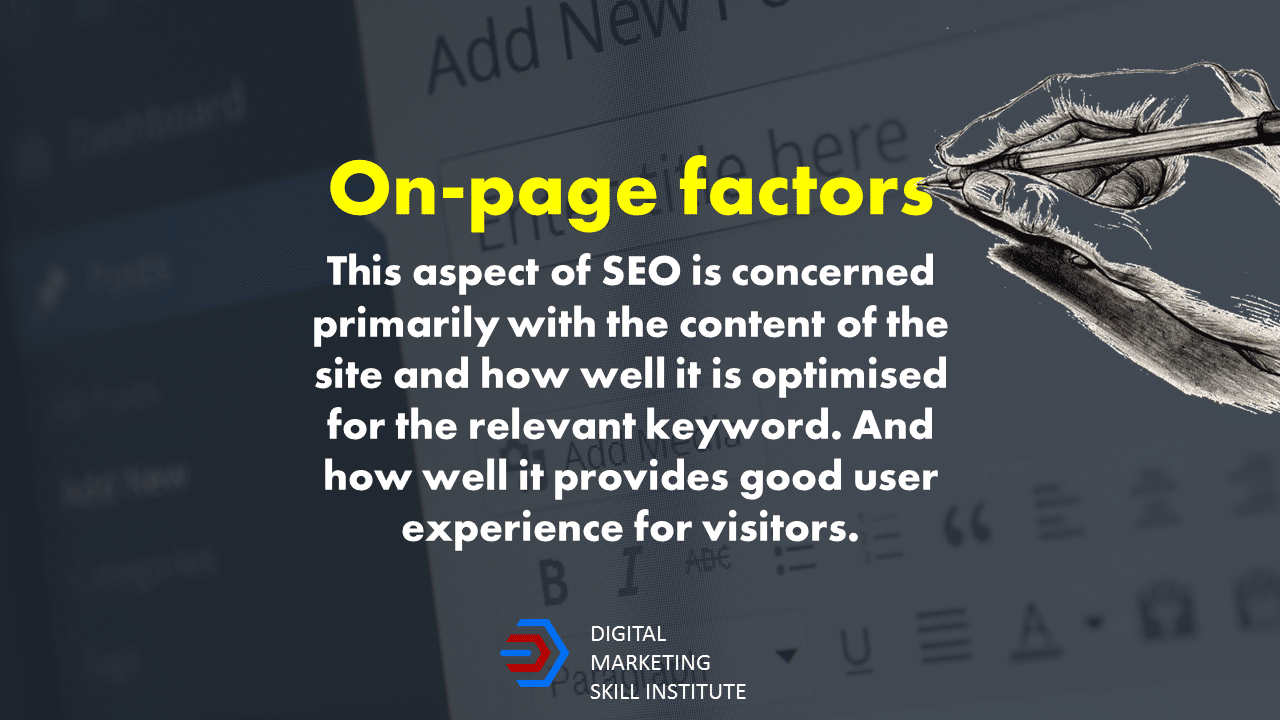 This aspect of SEO is concerned primarily with the content of the site and how well it is optimised for the relevant keyword. And how well it provides good user experience for visitors.
Here are some On-page SEO factors you need to look at:
Is the keyword density too low or high?
How long is your content?
Have you used the focus keyword in the subheading(s) in your copy?
Does your content have outbound link(s) and inbound link(s)?
Do your images contain alt attributes with the focus keyword?
Does your focus keyword appear in the first paragraph or first 100 words of the copy?
Does your meta description contain the focus keyword?
Have you defined the length of the meta description? 142 max character count is recommended!
Hope the SEO title has a nice length? 76 max character count is recommended!
Did you use the focus keyword in the URL slug?
Don't use the same keyword in more than one article.
READ:
Off-page SEO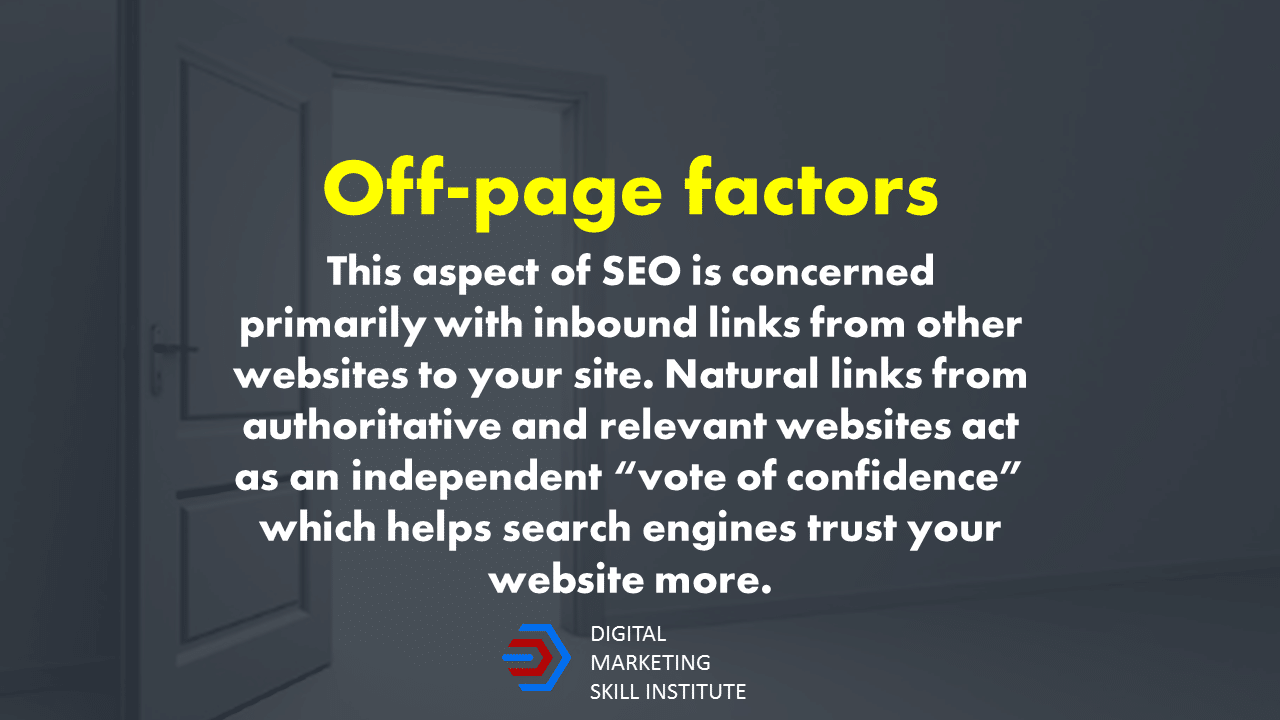 This aspect of SEO is concerned primarily with inbound links from other websites to your site. Natural links from authoritative and relevant websites act as an independent "vote of confidence" which helps search engines trust your website more.
Unlike On-page SEO, Off-page SEO refers to activities you can perform outside the boundaries of your website.
This is in fact; one of the most important SEO factor because after your published article has started getting a few links from authoritative websites.
It means other people enjoys your content. Not just that, they were forced to share with their readers because they find it helpful.
But the crazy truth is:
Off-page SEO is one of the hardest of all. You need to master the art of publishing shareable and linkable articles.
Links are quite difficult to get these days but we have a secret sauce for building shareable and linkable articles for your website.
Here are some off-page factors you need to do after publishing your content:
I wish I could write everything out here, but we have reserved this secret information for those who registered for our digital marketing training course, so I won't be giving it out for free.
Click => https://digitalmarketingskill.com/digital-marketing-training-course/ to check out our digital marketing training course.
I shared a video talking about the 4 basic SEO tips. This video is not in-depth but I think you should also watch it.
Here's it:
Now, let's look at some SEO strategies:
19 Search Engine Optimization (SEO) Strategy & Tutorial
1. Use Google Search Console / Webmaster Tools
If you probably have a new website or starting off with your site, this tool will help you list your website on Google search engine.
First, you need to verify and submit your sitemap to get started with.
Also, you can use the tool to know where you're ranking.
Within Google Webmaster Tools, go to 'Traffic' and then 'Search Queries' to check where your site is ranking for keywords.
Always visit the Google's Webmaster Guidelines and Webmaster for tips. You have to know what keywords your site is ranking for and which other sites are linking to yours.
2. Backup website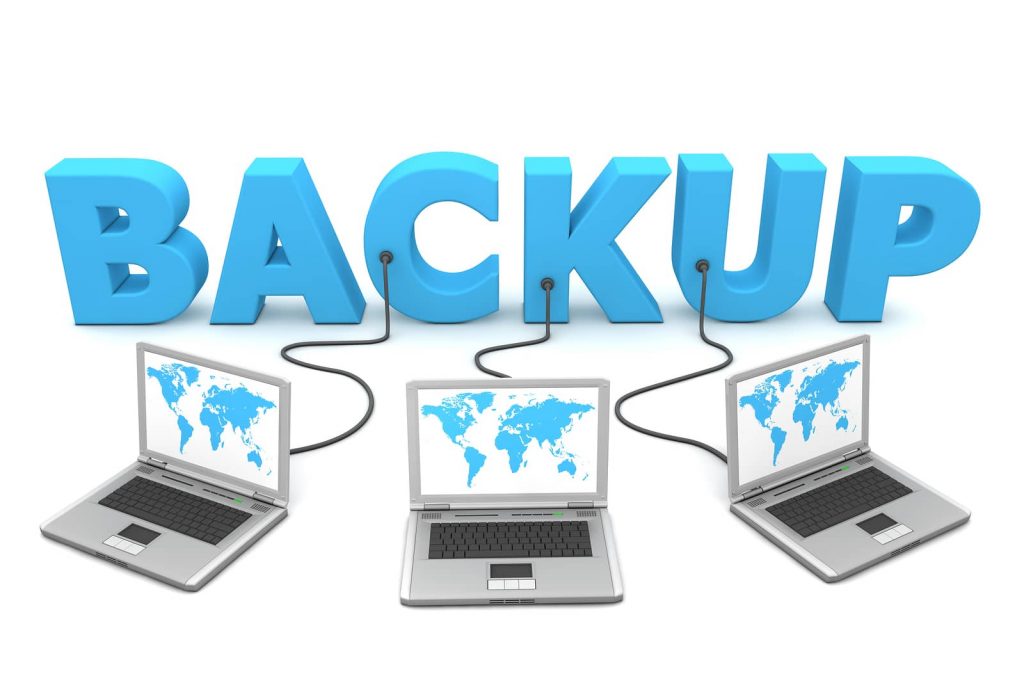 Backing up your website regularly is very imperative for your Search Engine Optimization results.
The truth is that you are liable to lose your data when you do not back up and that definitely affects your rankings too. Just avoid search engines removing you from search results by backing up your data.
3. Build backlinks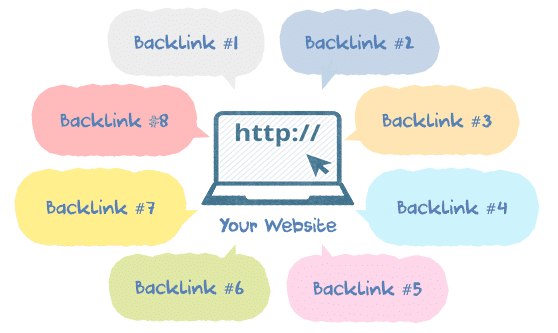 This is also a great determinant. If you succeed in building backlinks to your website, you stand the chance of getting higher ranks from search engines.
Backlinks affect rankings more than anything else.
The number of links pointing to your website, to a larger extent determines your position.
Links are important but don't confuse quality with quantity and don't think about links in isolation from your content.
It's vital to understand that having great content massively increases your chances of securing natural links from quality relevant pages. These links will help you the most.
In simple language, if you have something worth linking to you might secure links worth having. Great sites don't link to poor quality content, why would they?
Building links will definitely help you in achieving search engine results. And you must ensure that you constantly work towards building links.
READ: How To Create High-Quality Backlinks To Your Site For Free
4. Properly utilise the keywords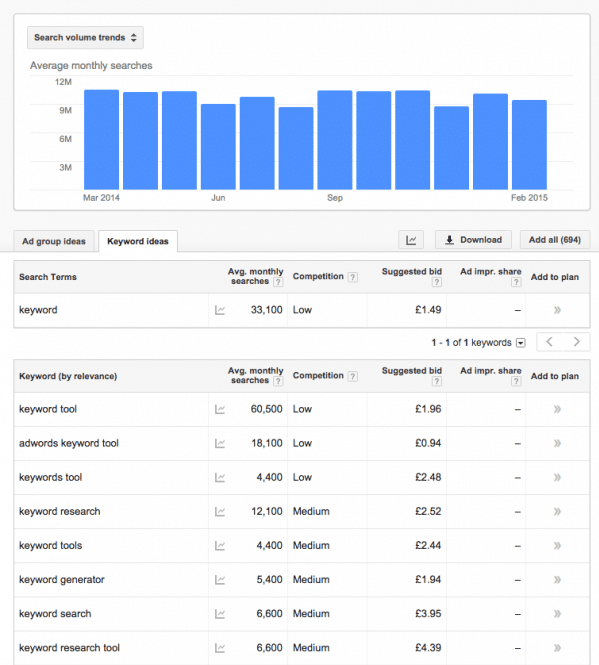 Do not haphazardly use keywords, always make sure you place the right keywords in the right places.
Avoid keyword stuffing. You're much more likely to be penalised by Google than credited if you use a keyword phrase repeatedly on a page.
Also, ensure that you include items like your URL, page titles, Meta descriptions, header tags and image alt tags and others intact.
I have written an article on how to how to do a proper keyword research. Click the link to read more.
5. Avoid replicating your content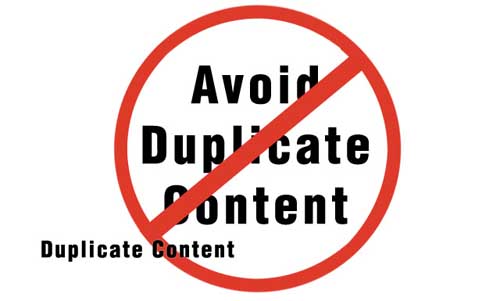 If you do not have content do not bother replicating what you have published already. You may be penalised for having the same, or very similar, content on multiple pages of your site.
6. Always focus on developing good contents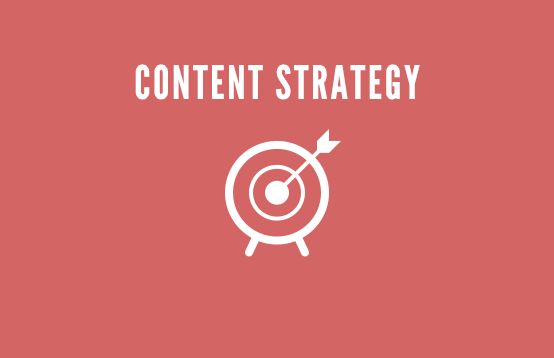 You don't have to lay all your eggs in one basket, what I mean is this. You don't have to only focus on getting high ranks.
Always ensure that your website is known for good quality contents, it will keep your visitors. Don't risk Google penalties.
As they have a significant share of the search market, a penalty from them results in a significant, and often long-term, loss of visitors to your site. There's no point creating content that ranks well if it doesn't help people or interest them.
Create content primarily for people, not search engines. Low-quality on-site content can easily result in your site being penalised by search engines.
READ: How To Develop A Content Marketing Strategy | A Super 7-Step Plan
7. Look out for algorithm updates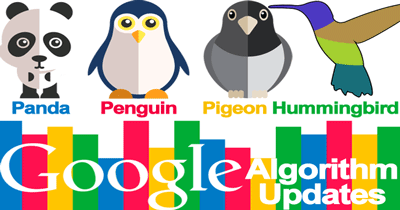 Maintaining and retaining your ranks in search engine results will require you know the new algorithms provided by search engines. You need to adapt your SEO strategy as search engines evolve over time.
8. Originality
Always claim authorship of your content by avoiding copying content from other websites.
If Google finds out that your content was taken from another website you may get penalised one way or the other. And this will definitely downplay your Search Engine Optimization efforts.
9. Google Analytics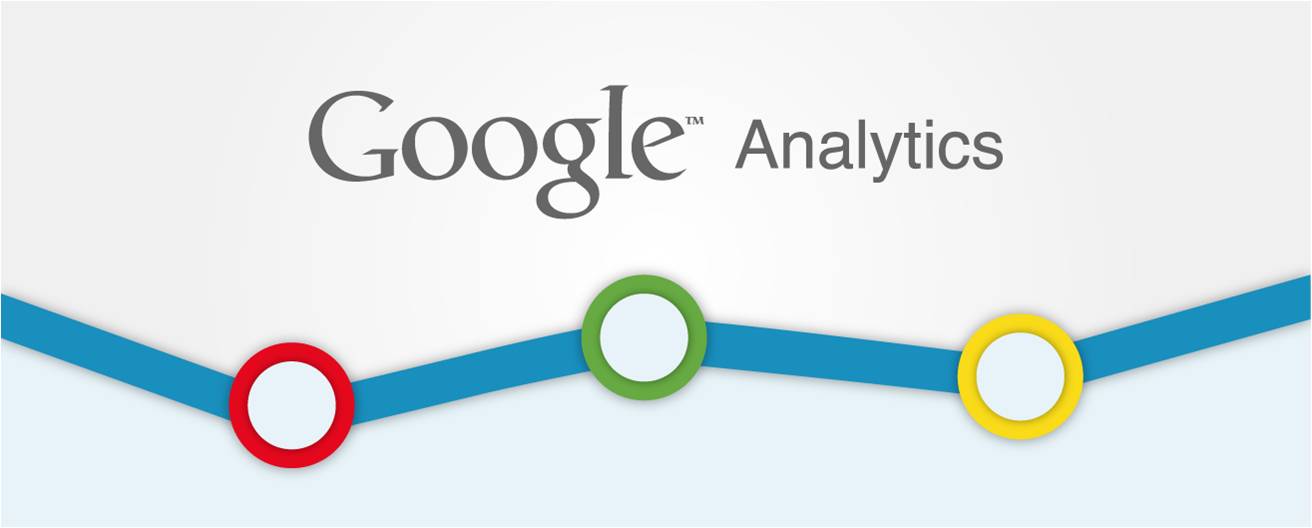 What Google analytics does is to let you know the number of people that visited your website. To find out, among other things, the keywords they use to find it, and what pages they visit, and how many visitors your site gets.
10. Make your content engaging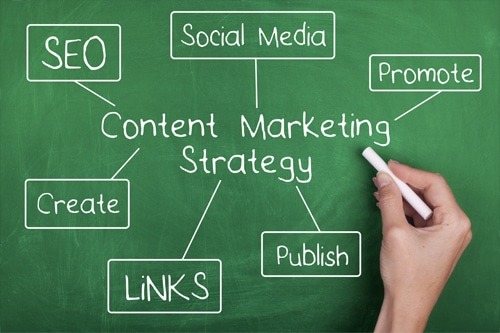 Ensuring that your content becomes good enough to be on the first page of Google search engine results is paramount for your Search Engine Optimization marketing. If your content isn't better than the content already on the 1st page for a keyword then your site doesn't deserve to rank there. The fact remains that the more engaging your content is the longer people will stay on your website.
11. Look for relevant keywords
It doesn't matter the kind of keywords you can always search for long tail keyword too. Long-tail keywords are a great source of website traffic. It's quicker and cheaper to rank for longer, specific keyword phrases, and a huge percentage of searches are using up to three, four keyword.
However, the more relevant your keywords are the easier it is to rank and the higher the percentage of visitors who will become buyers.
READ: Effective SEO Keywords | 7 Tips To Choosing The Right SEO Keywords
12. Link out to relevant websites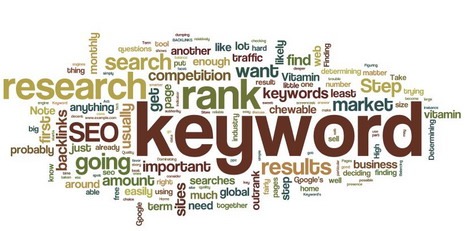 This is usually vice versa, you are noticed when you link to other relevant websites there's a reasonable chance that they'll link back to you if you have a good site.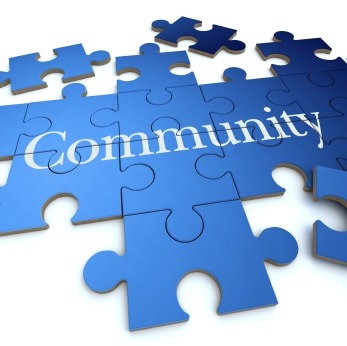 Join forum and interact with key industry insiders. The better people with relevant blogs know you, the more likely they'll be to link to your site and to share your content. Doing so builds trust and relationships with them.
Always include variations of your target keyword phrases in a page's H1 and H2 tags.
15. Image optimisation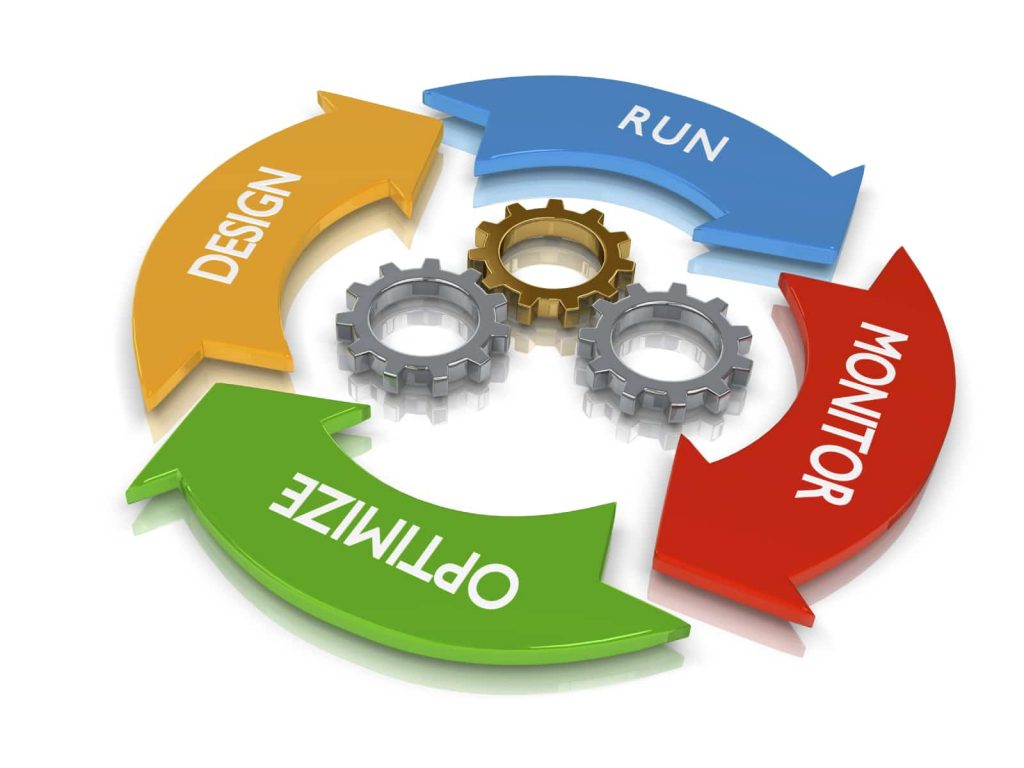 Your website should be mobile friendly: Always ensure that your website pages are mobile user friendly. Your website needs to be clear and easy to navigate especially for people accessing it using smartphones and tablets.
16. Increase website loading speed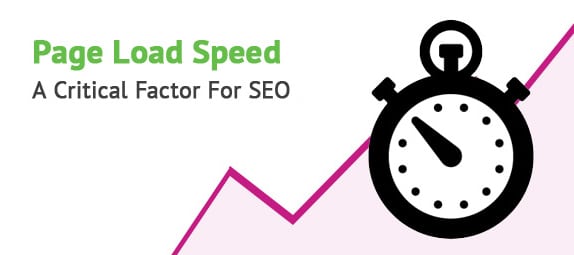 For you to achieve Search Engine Optimization (SEO) success you have to maximize the loading speed of your website. You can use the Google's site speed tool and always ensure you follow the rules there in.
17. Watch out for new trends
For you to be very good in Search Engine Optimization just make sure that you always look out for new trends and innovations. Keep up-to-date with SEO news and trends.
18. Create Multimedia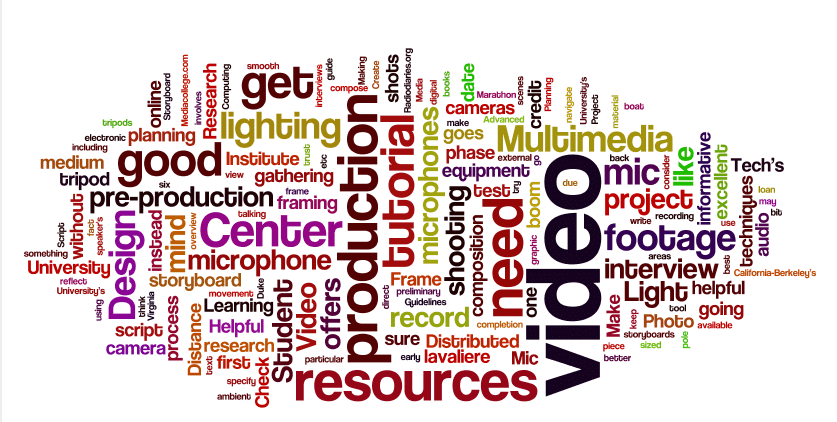 Google likes videos, images, and infographics. Always ensure that you create videos because videos increase the amount of time that people spend on your site and also allow you to get links from video sharing sites.
The same thing is applicable to other multimedia such as infographics, images etc. More content equals more rankings, more visitors and more sales. Search engines reward and visitors trust websites that are filled with lots of pages of good quality content.
19. Use Pay Per Click on your Search Engine Optimization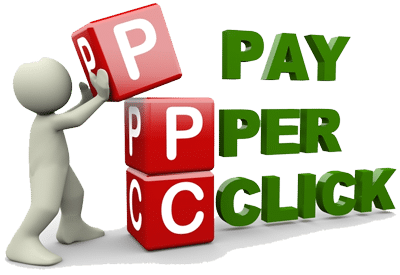 Using Pay Per Click advertisement could be expensive and it's not mandatory that you use it. But if you can afford to do both, then do both, you can get visitors to your site straight away for any keywords that you want.
I will give you one final step by step process to help you kickoff your SEO campaign.
Search Engine Optimization as a Process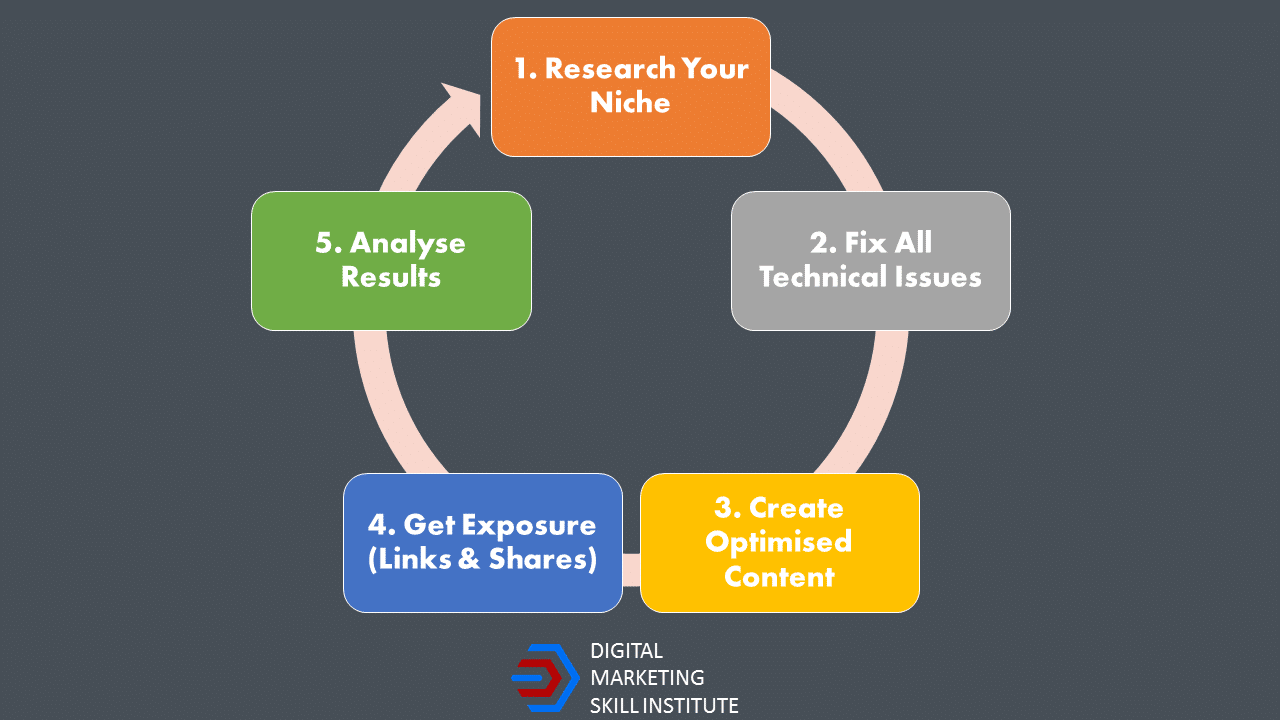 Step 1. Research your niche
Keyword planner
Use google keyword planner to search for the keyword you want.
It will show you the volume, competition and cost per click. Click the link to learn how to use Google keyword planner.
Open Site Explorer (MOZ)
Research your competitor (visit MOZ.com)
Step 2. Fix all technical SEO issues
Technical SEO issues
Speed up page load time
Responsive (mobile) design
Remove spam & malware
Permalink structure
Working XML Sitemap
Add site to search console
Correct broken links
Step 3. Create optimized content
Creating optimised content
Great content (the longer, the better)
Natural keyword usage
Page titles
Header tags
Optimized URLs
Internal & external linking
Google authorship
Look at all the off-page SEO factors listed below and make the most of it.
Backlinks
Bookmarking
Forums
Commenting
Step 5. Analyse results
Ensure you are using Google Analytics and Search Console to monitor and analyse the outcome of your SEO efforts.
Step 6. Repeat forever
Repeat the process forever!
Repeat step 1 – 5 over and over again. And remember, SEO is an ever-evolving process, so you'll need to keep up with SEO trends!
There you go!
On this blog, you will find a handful of interesting SEO articles that will help you rank your website on search engines.
We also give out our 98% of our knowledge for FREE because the remaining 2% is what you won't find anywhere else.
Why not enjoy these 4 amazing videos I made for you, you will learn a lot from it, trust me.
You can check it out here – https://digitalmarketingskill.com/free-digital-marketing-tutorial-videos-beginners/ or click here
Let me know what you think? It is a training you want to ensure you have a book and pen with you to take notes.
Remember, if you like it then share the page on your social media or email it to anyone that needs to see it.
Here are more SEO guides that you will find helpful as newbie SEO enthusiast.
More on SEO: