Dropshipping is a great way to start earning online. But there are thousands of people who are into this business, so, how do you stand out? By leveraging on the right dropshipping tools.
You can standout by maximising different dropshipping tools that can help you manage your business.
Dropshipping is a cost effective way to start an e-commerce business. It is one of the easiest ways to earn an income because of its low-risk and little investment.
Dropshipping enables you run a business without the inconvenience of managing inventory, packaging, or shipping.
It is a business model that requires no up front inventory cost or shipping, products are sent directly from the wholesaler to the customers.
However, to start, grow and manage a highly profitable dropshipping business, you need to know the right tools you can use to scale the business.
Therefore, in this article, I will provide you with nine (9) tools that you can use to manage your dropshipping business effectively.
What is Dropshipping?
Dropshipping is a form of e-commerce that involves the process of you selling products without storing the inventory yourself. All you need is to buy products when you make a sale from your online store; your products then comes from the supplier who will ship the products to your customers.
Therefore you don't need to store, package or ship your products directly to your customers.
All you need to focus on is how to get people to visit your store and buy your products.
How does dropshipping works?
Your customer purchase a product from your online store for $100.
You purchase the product from your supplier for $70 and make $30.
The supplier ships the product directly to your customers.
However, dropshipping is not a get-rich scheme.
9 Best Dropshipping Tools
In order to start, run, and manage a highly effective and profitable dropshipping business, there are tools you need to know. Here are some of these tools:
#1 Shopify Dropshipping Software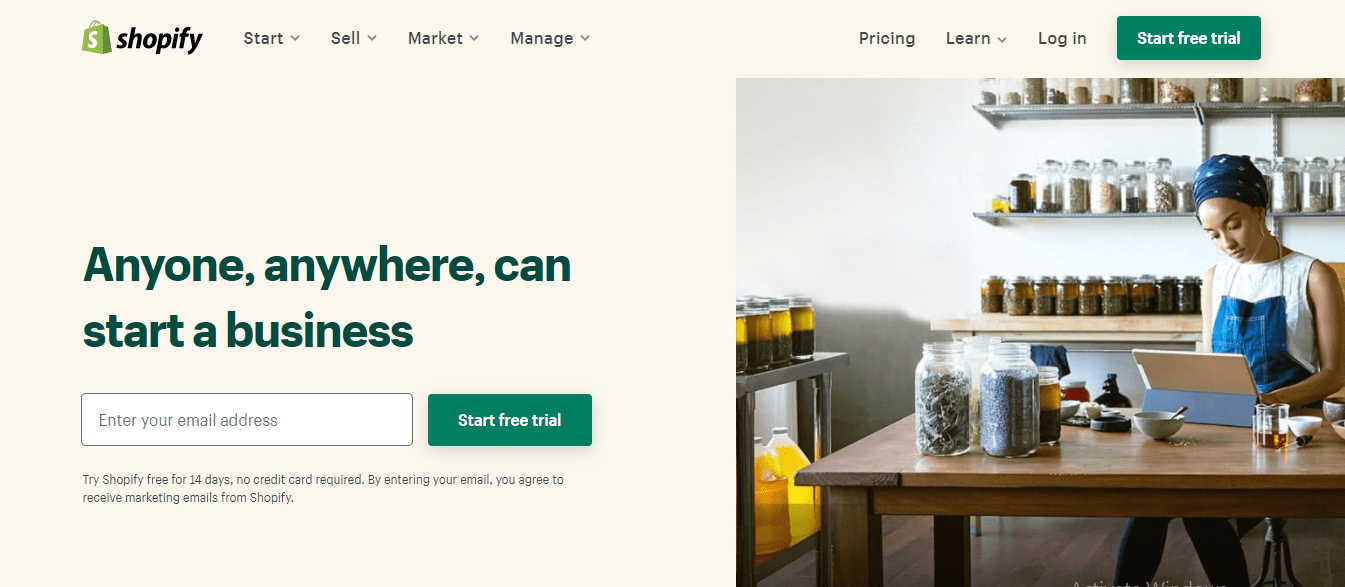 Dropshipping makes it very easy for people to launch an e-commerce store because they don't have to manufacture products or maintain inventory and shipments.
Shopify being the biggest and easily accessible e-commerce platform makes it easier for dropshippers to build their own online store and start selling their products.
It is extremely user-friendly and works with numerous apps specifically designed for dropshipping.
For dropshipping, there are two common approaches on Shopify, which include:
To seek out a supplier located in North America, or anywhere in the world using databases or to seek a shopify app that connects you and your store to thousands of suppliers.
The use of Oberlo, a marketplace developed by Shopify that helps independent business owners to find products they want to sell.
If you are considering using Shopify to build your dropshipping e-commerce store, you should know that Shopify offers 3 pricing plans that you can choose from.
Basic Shopify plan: $29 USD/Month
Shopify: $79USD/Month
Advanced: $299 USD/Month
Each pricing plan has its own features associated with it.
Also, you can opt-in for the free 14-day trial before you can decide which pricing plan is best for your business or the pricing plan you can afford.
The dropshipping model is greatly supported by Shopify because they have created solution specifically for dropshipping that integrates perfectly with the platform and this has made it much easier for anyone who wants to start a dropshipping business.
#2 Oberlo Dropshipping Software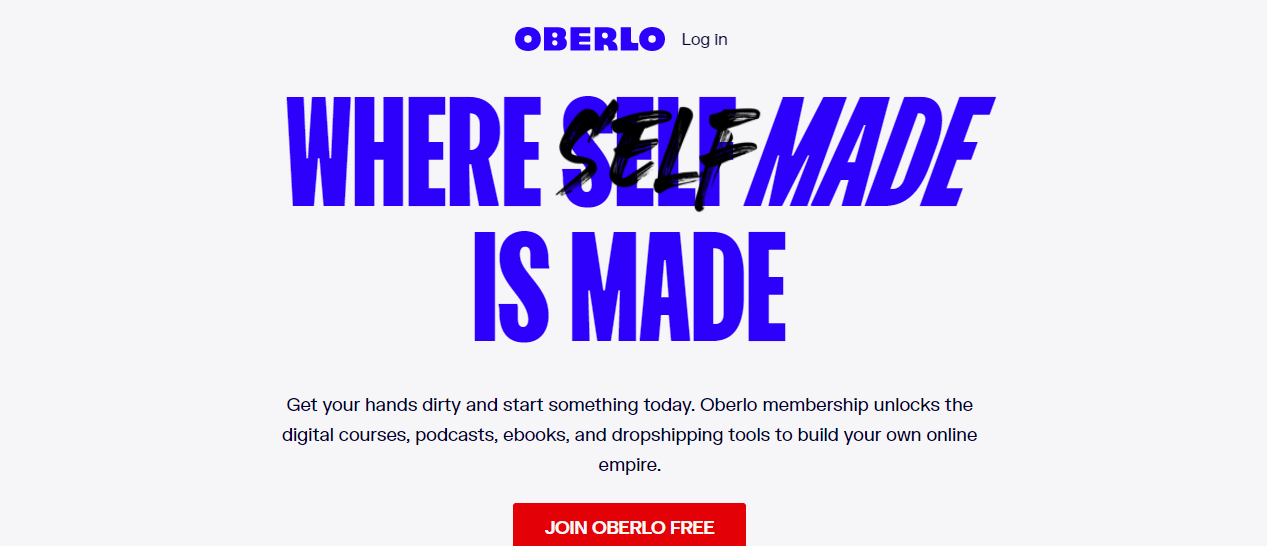 Oberlo is a shopify app that you can integrate with your shopify store; it is an order processing and supplier tool.
It links you to large market of suppliers and allows you to sort for variety of products which you can sync with your shopify store.
You can import products to your shopify store from oberlo, edit product descriptions, prices and other necessary information you want to edit, and place orders individually or in bulk.
But, since it's a shopify app, it is only available on shopify, and it can only help connect your shopify store to AliExpress alone.
How does Oberlo works?
When a customer buys a product from your store, Oberlo automates the process. All you have to do is to check if the details are correct and click the order button. The product is sent directly from Aliexpress dropshipping supplier to the customers wherever they are.
There are three (3) plans available on Oberlo which you can choose from;
Free starter plan: The starter plan is free of charge and allows you to set up your store with 500 products; you get fully equipped on
#3 Woo commerce Dropshipping Software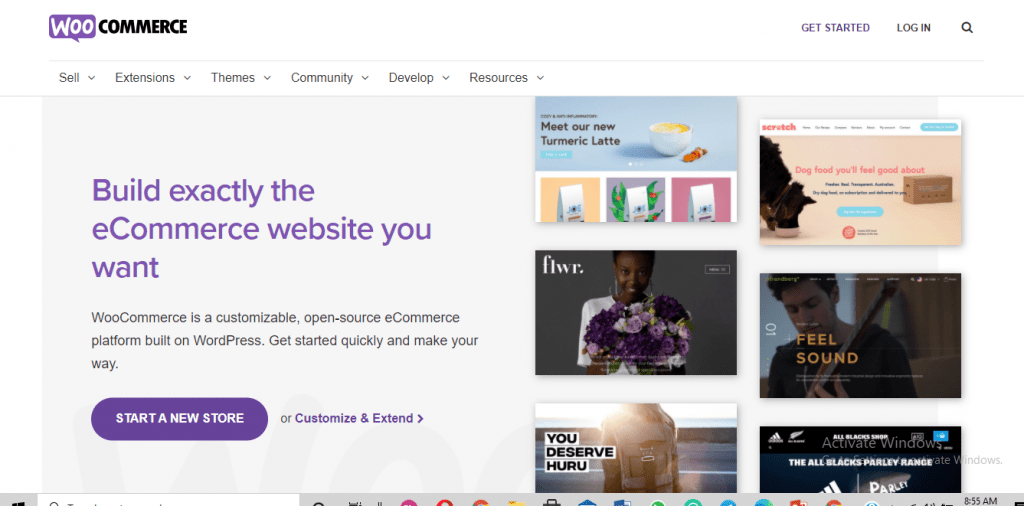 Woo commerce, which is an extension of WordPress is the most widely used e-commerce platform and it is easier to setup.
The woo-commerce platform also supports dropshipping with the help of Woodropship.
The woodropship is a free plugin that makes it easier for you to import dropshipping products directly to your woo-commerce store
Using woo commerce for dropshipping is completely free, if you have a website powered by WordPress, you can install woo commerce plugin and woodropship plugin and start your dropshipping business.
Although woo commerce is easier and cheaper to use for dropshipping but it lacks some essential features when compared to Shopify.
But you can use woo commerce if you are looking for an alternative to shopify.
#4 Dropified Dropshipping Software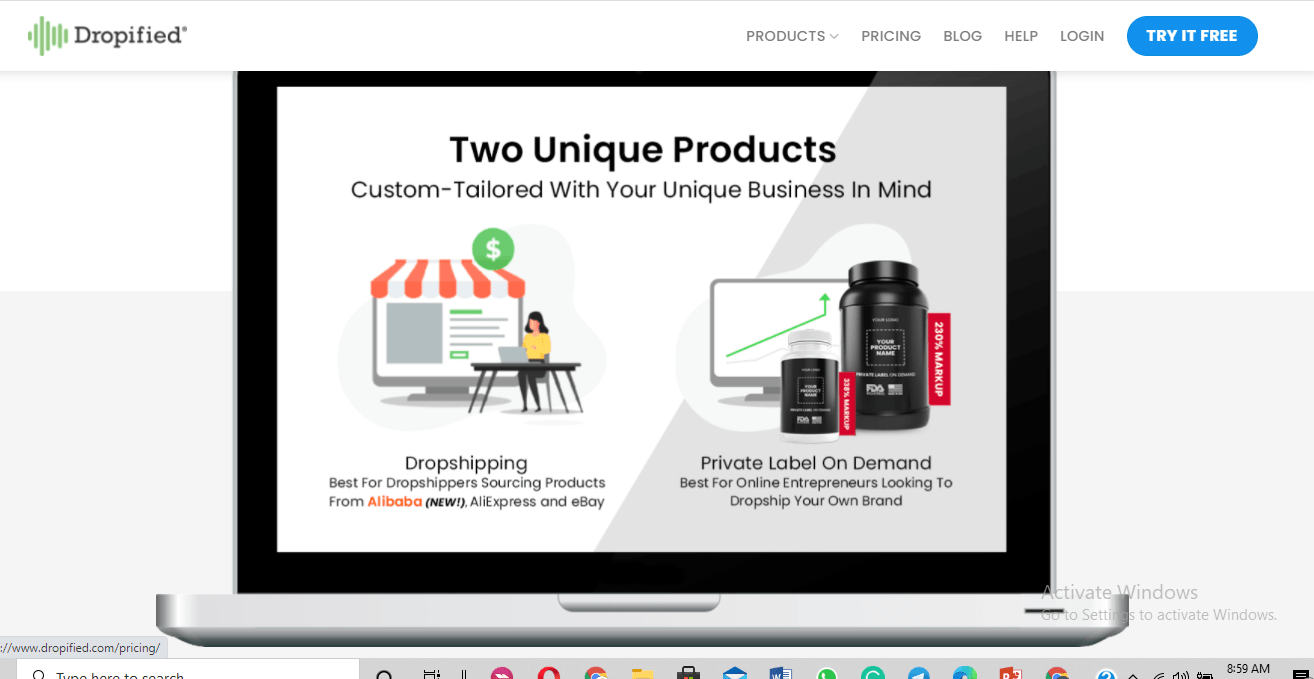 Dropified is one of the dropshipping tools that helps to automate dozen of daily tasks which is required to run a highly successful dropshipping business, allowing you to focus on marketing and growing your e-commerce store.
#5 Saleshoo Dropshipping Software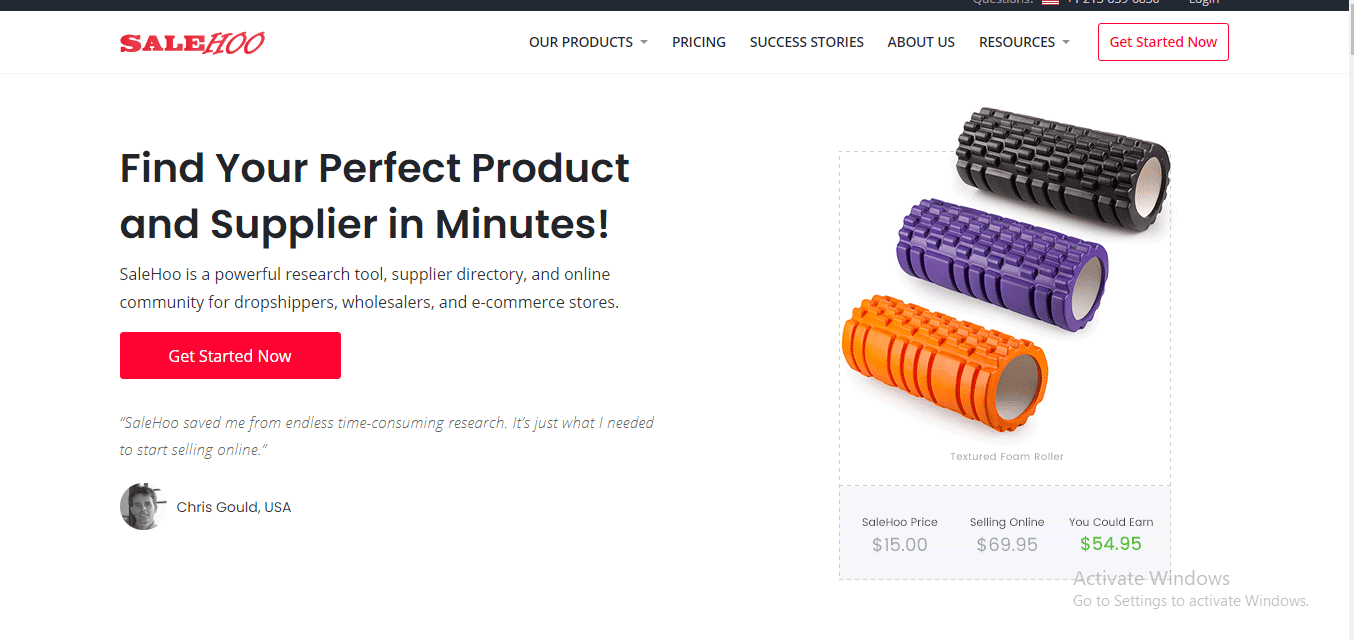 Saleshoo
help you effortlessly add winning products to your store. Source vetted, high-profit products and start selling with the click of a button. 
#6 Zapier Dropshipping Software
Zapier  is a tool that helps you automate your workflows seamlessly.
#7 Alidrop Dropshipping Software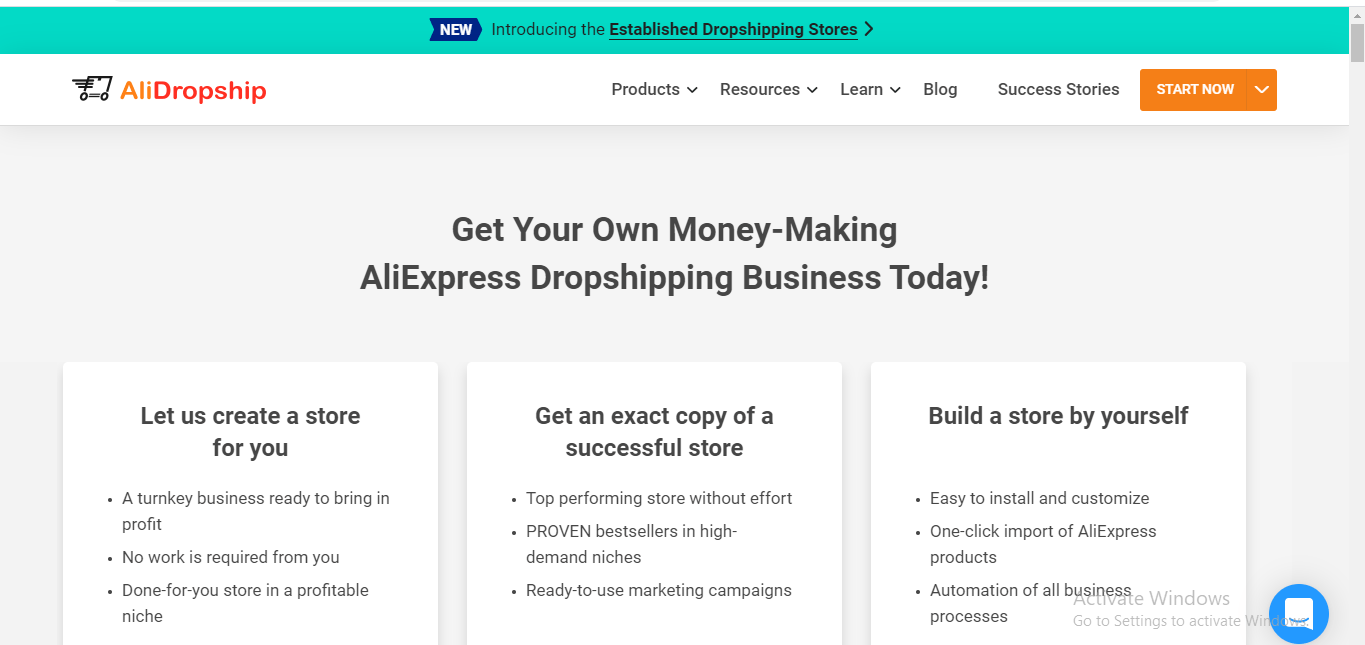 Alidrop is a tool and solution suitable for every type of entrepreneur. Whether you want to build your own store ground up or have our expert team create one fully for you, Alidrop is a best fit.
#8 Spocket Dropshipping Software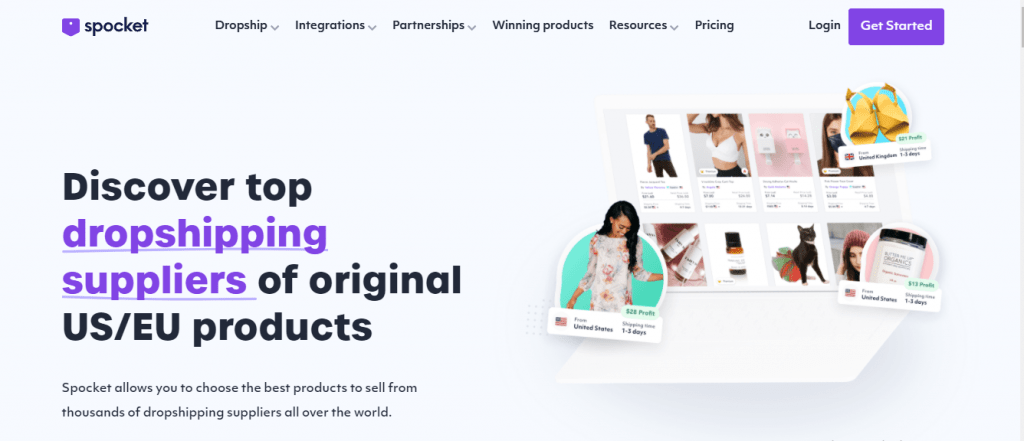 Spocket provides you with the freedom to select prime dropshipping products from a wide array of categories, sourcing them from suppliers globally. You can be sure to get products supplied originally from EU and US countries.
#9 AutoDS Dropshipping Software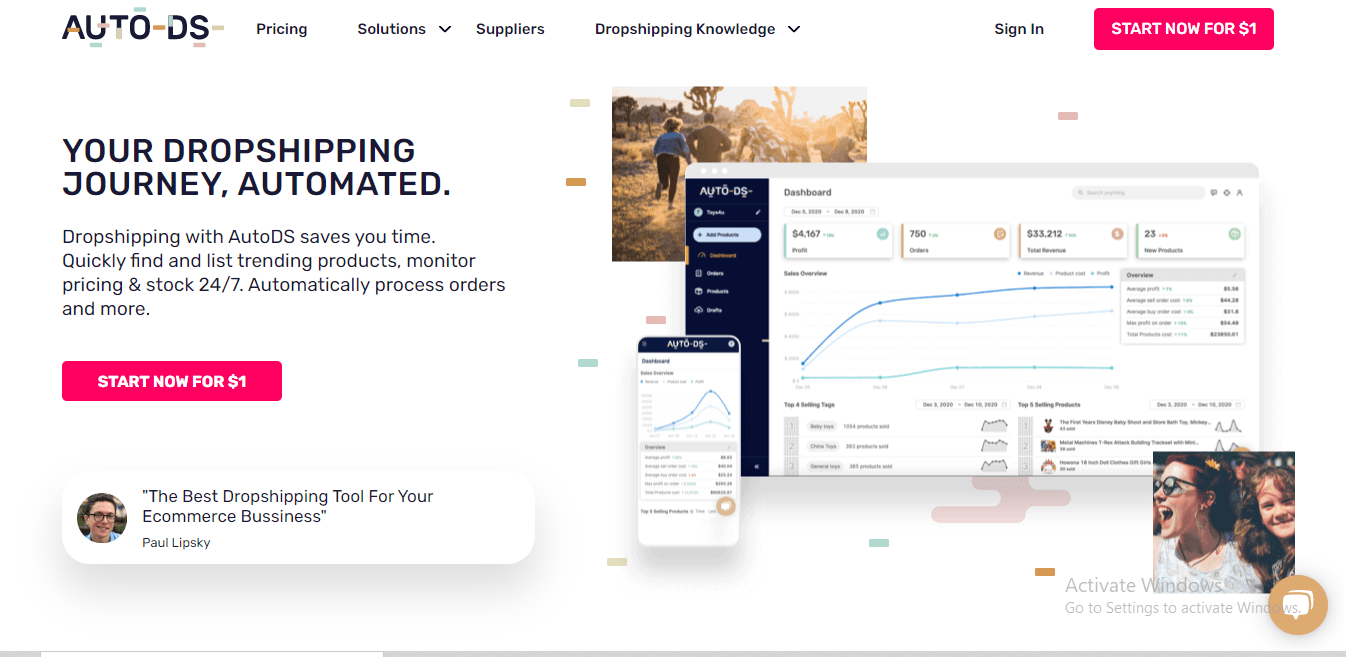 AutoDS offers a comprehensive dropshipping solution designed to automate and elevate your dropshipping venture. This all-in-one platform empowers you to streamline your operations, discover high-performing dropshipping products, and connect with exclusive suppliers.
AutoDS offers automation features and tailored educational materials to benefit dropshippers at all experience levels.
Conclusion
Dropshipping is undoubtedly a promising way to kickstart your online income business. But, do not mistake it for a "get rich quick" scheme. Success in dropshipping business requires mastering the art and a step-by-step process.
To support you on this journey, I've assembled a collection of ten essential tools you will need. These tools will help simplify the process of starting and managing your dropshipping business.
However, remember that it's not just about being aware of these tools. It's about applying the right ones effectively for your unique needs.
If you're hungry for practical insights on how to leverage these tools and drive traffic to your dropshipping store, consider enrolling in our hands-on digital marketing course.
With this course, you'll gain a 90% practical understanding of digital marketing, and access all the strategies necessary to make your dropshipping business successful.
More resources:
Dropshipping Business: 6 Effective Step-by-step Guide In Starting A Dropshipping Business
Top Affiliate Marketing Programs in Nigeria With High Commission
25 Proven Legit Ways Make Money Online in Nigeria Right Now [Updated]
29 Latest Online Money Making Opportunities In Nigeria
How to Make Money from Freelancing: The Complete Beginner's Guide