---
FREE Digital Marketing Training: Learn how to make money online, boost your business sales and awareness using digital marketing.
Join 37,394+ people that have already benefited from this Digital Marketing Training - It is FREE only for a limited time - start the training now or pay ₦95,000 later for the training. Start getting results like a pro and stop wasting time and money - this FREE Digital Marketing Training is probably the 'thing' that will make you the most money online and in your business this year.
It is absolutely FREE
---
You really need this...Stop wasting time and money
If you really want great result from digital marketing then before you promote your business or start making money online, there are some important digital marketing strategies and tools you need to know about that will save you a lot of money and time.
☑️ Learn how to generate a steady stream of new customers and sales every day regardless of your products, price point, or marketplace using digital marketing.
☑️ Discover how to start and grow a high-profit Online Business and go from $0 to $1,000 to $10,000 monthly with a year.
If you find this FREE 14 Days Digital Marketing Training VERY VALUABLE then you really should upgrade to our paid and physical classroom digital marketing course for hands-on practical and implementation training with 1 year support, coaching and mentoring.
If they can trust us, you should too...
Top decision makers and employees from these great companies choose the Digital Marketing Skill Institute over other digital marketing training companies to learn Digital Marketing.
---
What is Digital Marketing Skill Institute all about?
We set the standard in the digital marketing industry in Nigeria and Africa as a whole. We are the institute that certifies people with global standard skill in digital marketing with globally recognized certifications. We take the guesswork out of digital marketing to help make rapid career and business growth available to EVERYONE.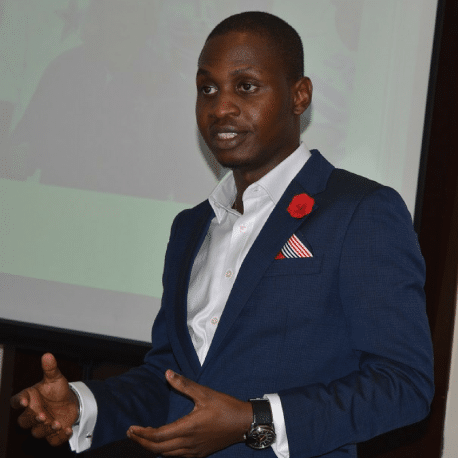 My name is Tobi Asehinde, I founded Digital Marketing Skill Institute (formerly vibewebsolutions.com) in 2012 during my master's final year at the University of Portsmouth in the United Kingdom in my bedroom with just a laptop, a sofa, bed and internet connection.
Before I started Digital Marketing Skill Institute, I teamed up with my flatmate to start an online hotel booking business and I lost my savings to a digital marketing firm that drove little or no results for the online business.
I became broke and frustrated that I took matters into my own hands and decided to learn digital marketing. I became obsessed and so passionate about digital marketing as I began to drive brand awareness, sales, and customer growth results.
It was then that I realized digital marketing could help all types of businesses grow quickly if only the right digital marketing strategy is implemented with the right skills and tools. For that reason, Digital Marketing Skill Institute was founded to help and empower people acquire the right digital marketing skills to succeed in their business or career using proven digital marketing strategy that works.
Allow me to share my over 5-year experience working with clients from over 5 countries and 2 continents with you during this FREE 14 Days Digital Marketing training, you will learn Digital Marketing Strategies that works really well.
It is absolutely FREE
Our single ultimate goal is to help and empower 10,000 people by year 2022 to start, grow and scale profitable and successful businesses or careers using smart digital marketing skills, channels and strategies. This is a big deal for us because what we do does not just impact the people we help but the people that work for them, their family and even their customers. Most importantly what we do creates jobs.
---
These media companies are always talking about us
Top media companies are always noticing that we drive awesome results for our students and that is because our #1 goal is our student success. That you will actually learn and implement what we teach you and most importantly you will get results from what we teach you.
---
Fill the Form Below to Register Now - It is absolutely FREE
We will email you immediate access to our FREE 14 Days Digital Marketing Training. You will receive 14 lessons by email, one per day.
---
Remember: It is FREE only for a limited time - register now and start the training now or pay ₦95,000 later for the training. Start getting results like a pro.
---
LET'S FIGURE OUT WHAT WORKS!
We give away 98% of our digital marketing knowledge for free. We aim to make the remaining 2% of our knowledge exceptionally the best you will not find anywhere else and that's why we charge for it.