Hiring short-term service providers from freelancer websites has become the go-to option for a lot of companies seeking to cut cost. These short term workers are otherwise known as freelancers.
And to a very large extent, they have been tested and proven to possess the skills needed to get a job done. However, the challenge, usually, is finding the right freelancer websites to hire these skilled set of workers
So, are you looking to hire the services of a professional freelancer trained in digital marketing, copywriting, web development, social media management, etc.? Then, you are at the right place.
As we have gone the extra mile to compile a list of best freelancer websites to for your projects.
Let's dive right into this!
What Are Freelancing Websites?
Freelancer websites or freelancer apps are online platforms that connect freelancers with clients who need specific services or tasks completed. These websites facilitate a wide range of freelance work, including graphic design, web development, writing, translation, digital marketing, and more.
13 Top Freelancer Websites You Can Find Work In 2023
Here are some of the best freelancer websites or apps you can easily get work from as a freelancer and earn money without stress:

It is a thriving community of top freelancing digital marketers who help companies and business owners drive online traffic, lead, and sales, etc. Also, you can engage the services of talents who possess finely-honed skills in areas of expertise like Website Development and Optimization, Social Media Management, Social Media Marketing, Email Marketing, and E-commerce Development.

This platform is a global freelancing and crowdsourcing company that boasts of connecting over 61,349,250, employers and freelancers around the globe. Freelancer allows prospective customers to hire talents who possess laudable expertise  in performing tasks like Website Design (JavaScript, HTML, HTML 5), Photoshop, Content Writing (research, article, blogging, technical writing, copywriting, ghostwriting, and lots more), Proofreading, Design (graphic, logo, banner, etc.), Public Relations, Data processing, Software Marketing, Accounting, and Legal Consulting Services.

Guru is a freelance industry that helps entrepreneurs run their businesses efficiently. Also, Guru provides maximum value—at minimal cost—to customers, and uses effective tools to provide tailor-made services that accommodate specific business needs.
It is a marketplace that offers a range of diverse services such as Programming and Development, Writing and Translation, Design and Art, Administrative and Secretarial Services; Sales and Marketing, Engineering and Architecture, Business and Finance, Education and Training, and Legal Consulting Services.
4. Upwork Freelancer Website
Upwork is a popular online platform that connects freelancers with clients seeking various services. As a freelancer on Upwork, you can create a profile highlighting your skills, experience, and portfolio. You'll be able to search and apply for projects that match your expertise, and clients can also invite you to bid on their projects. Keep your profile updated, maintain good communication with clients, and deliver quality work to build a strong reputation and increase your chances of getting hired.
5. Servicescape
Scapeservice is a thriving freelancer website that provides a platform for individuals and businesses to connect and collaborate on various projects. As a freelancer on Scapeservice, you can create an impressive profile highlighting your expertise, portfolio, and reviews from satisfied clients. The website's search and filter functionalities make it easy for clients to discover and hire the perfect freelancer for their needs.
Whether you are a graphic designer, writer, programmer, marketer, or any other professional, Scapeservice accommodates a wide range of industries and services. The platform also supports transparent communication between freelancers and clients, ensuring a smooth and efficient workflow.
For freelancers looking to grow their careers, Scapeservice provides valuable networking opportunities and the chance to build long-term client relationships.
6. We Work Remotely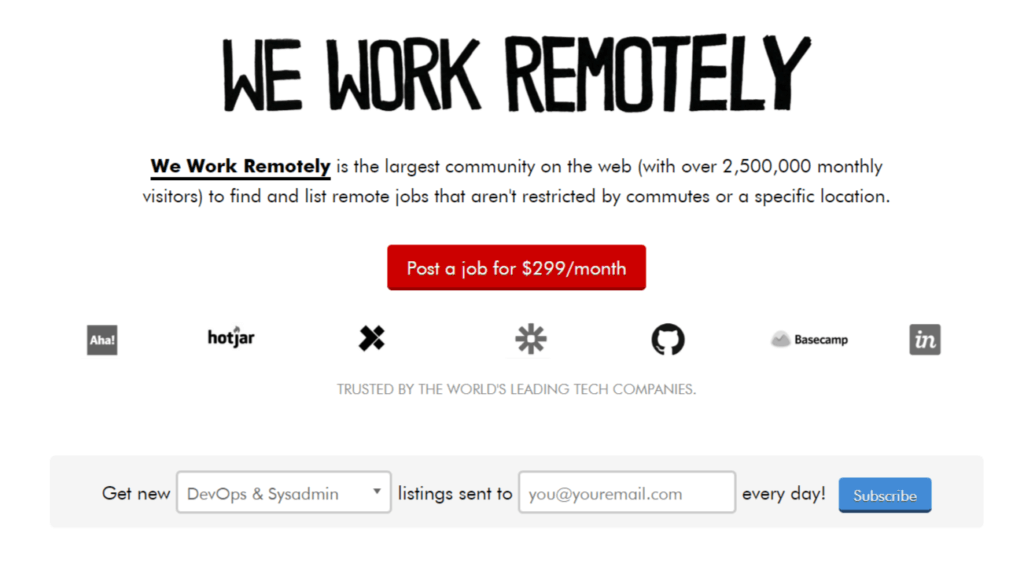 We Work Remotely is a popular website that connects freelancers with remote job opportunities. Freelancers from various fields can browse through job listings and apply for remote positions from anywhere in the world. 
It serves as a valuable resource for freelancers seeking remote work and companies looking to hire skilled professionals without geographical constraints.
So, whether you're a freelancer searching for exciting remote projects or a company seeking top talent worldwide, this can be a great platform to explore your options.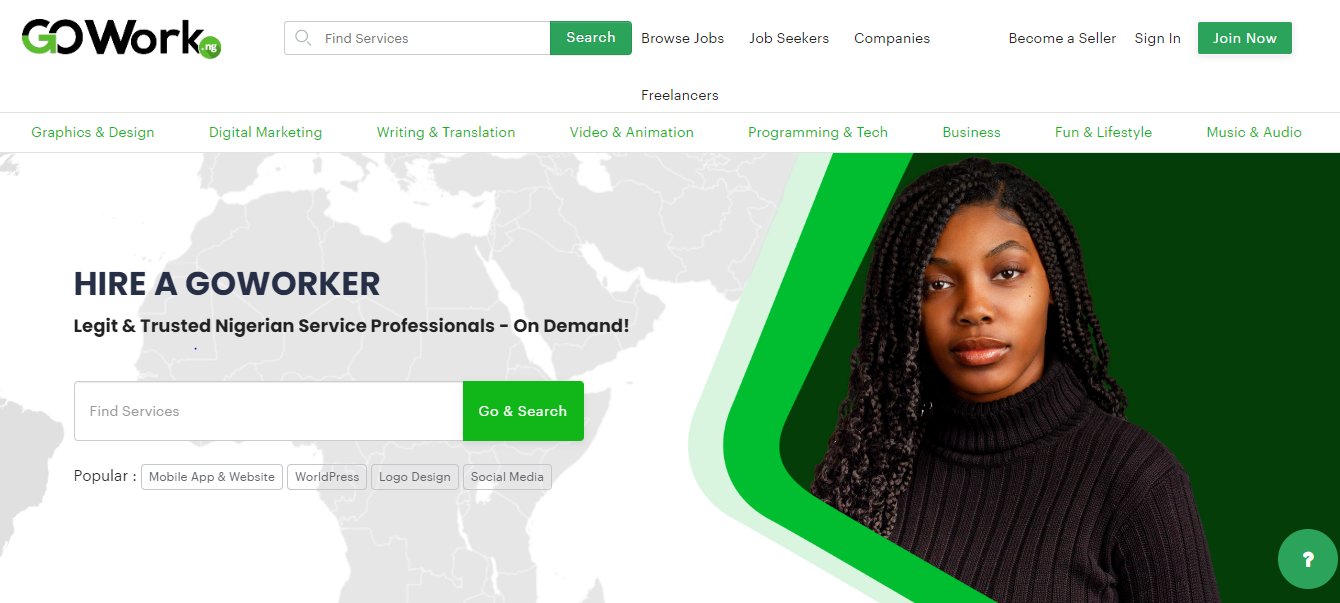 Gowork is a freelancing marketplace that is notable for providing unrivalled and prompt services. It allows potential customers to network with a body of seasoned professionals who specialize in varied digital domains.  Examples are Logo Design, Social Media Marketing, Video Animation, Translation Services, Web Programming, Spiritual Healing, etc.
8. SolidGigs
Solid Gigs is a reputable freelance website that connects skilled freelancers with clients seeking quality services. It offers a wide range of freelance opportunities in various industries, providing a user-friendly platform for both freelancers and employers. With its secure payment system and reliable support, Solid Gigs ensures a seamless experience for all users. This makes it an excellent choice for anyone looking to freelance or hire freelancers.
9. Fiverr Freelancer Website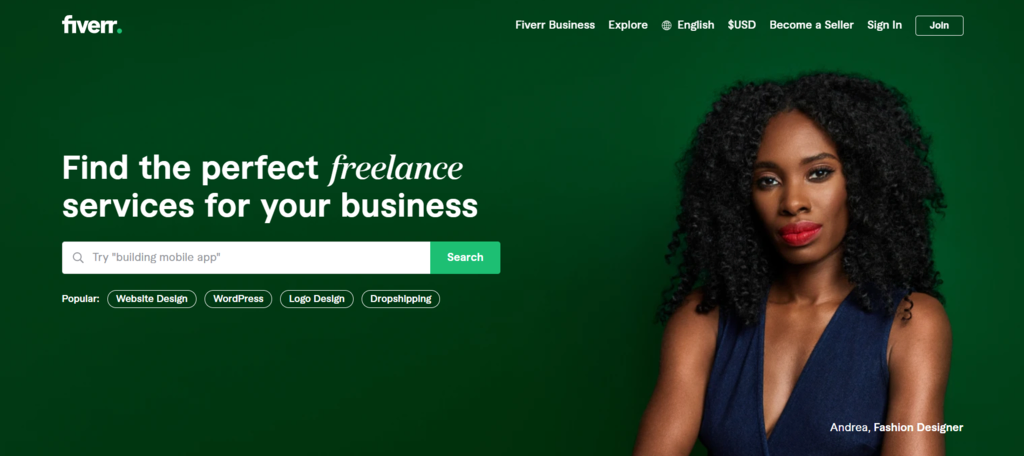 Fiverr is a popular online platform that connects freelancers with clients looking for various services. As a freelancer on Fiverr, you can create a profile showcasing your skills, expertise, and the services you offer. But ake sure to provide clear and compelling descriptions, set reasonable prices, and include your previous work to attract potential clients. Communication with clients is key, so respond promptly and professionally to inquiries. Also, ensure to deliver high-quality work on time to build a strong reputation and receive positive reviews. This can lead to more opportunities for you on the platform.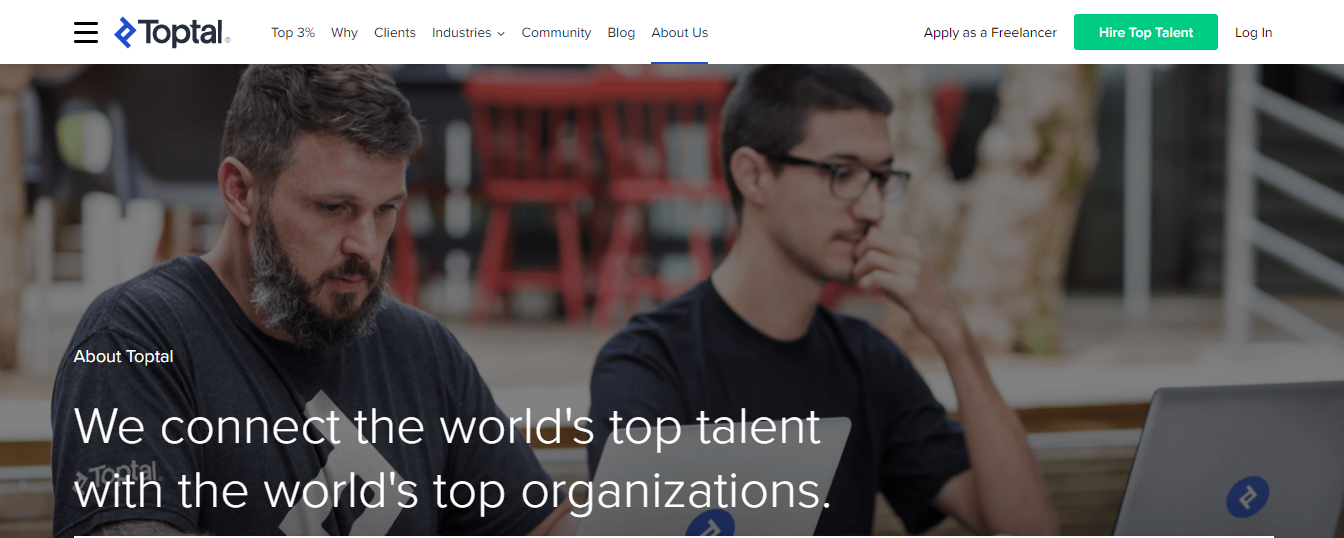 Toptal is a frontline freelance company that recruits ingenious minds, around the globe, who have firsthand expertise in various freelance disciplines. Toptal's work team consists of software developers, software designers, project managers, product managers, and finance experts.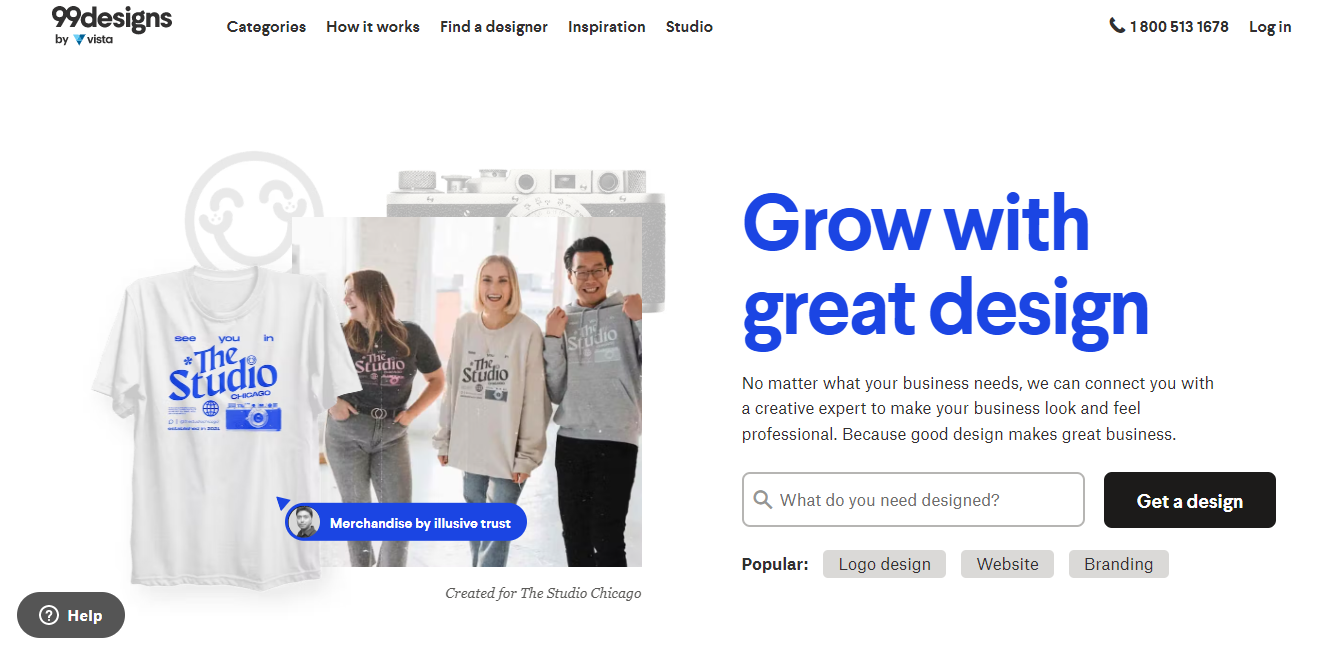 99designs is a community of artistic design creators who invent distinctive graphics and illustrations that suit customers' specific needs such as website and application design, business and advertising, package and label  design, book and magazine design, etc.
12. Taskrabbit
This platform is a versatile virtual labor market of freelancers. It ranges from handymen, office administrators, gardeners, online assistants to housekeepers, and a boatload of personalized services. Overall, it has a team of resourceful talents willing to render all sorts of house maintenance and logistics services to customers, and  implement every plan or project scheduled on your to-do-list.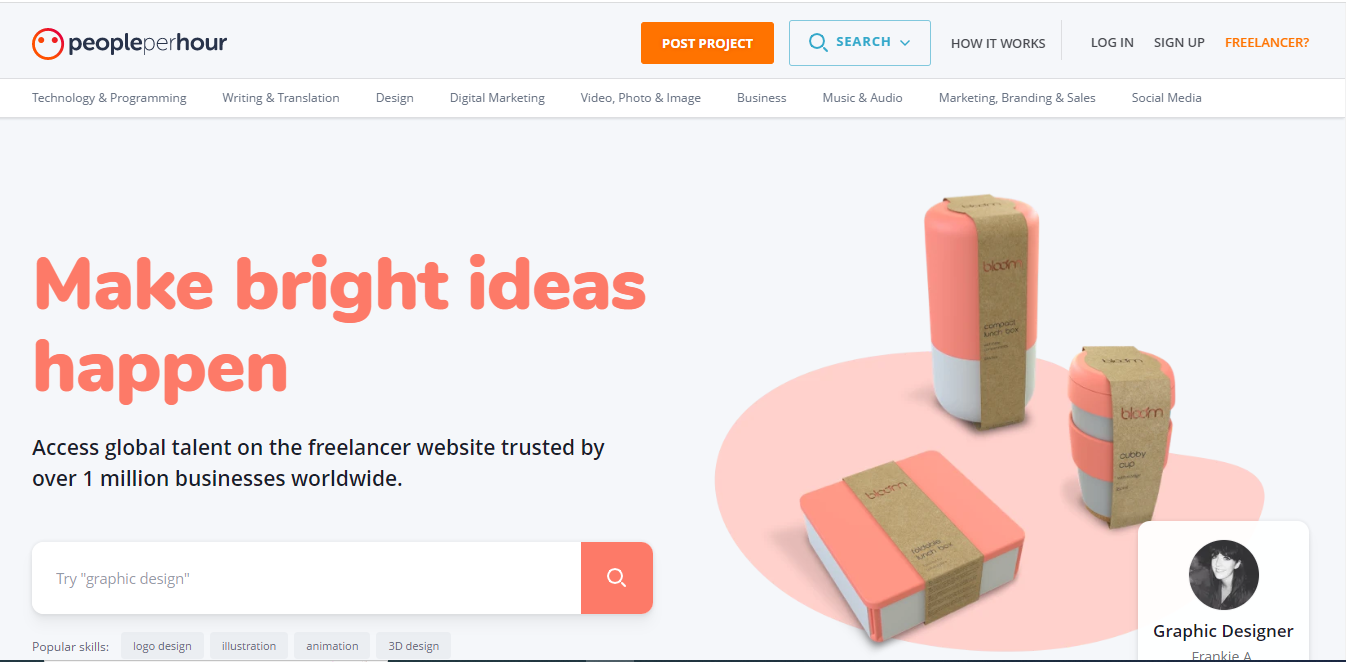 Peopleperhour is a global outsourcing company that facilitates easy collaboration between service users and short-term service providers. Hence, it is designed for freelancers with fine-tuned skills in different freelance disciplines. Examples are writing and translation, programming, design, digital marketing, photography, videography, sales, and social media.
Conclusion
Paying a skillfully-talented freelancer is a cost-effective approach to get your projects executed within a short period of time. So, need to hire a freelancer or register as a freelancer? The aforementioned platforms are reliable freelancer websites that offer multifaceted services that you will be glad you check out. All you need to do is reach out.