The digital marketing space for Nigeria blog is really constantly revolutionizing with different skills and innovations coming into the digital space.
It has become so competitive for content developers and digital experts in the digital age, nevertheless there still some skills that will enable you scale through these competitions It takes time, a hunger to learn about the different channels available in the digital space, and an understanding of how to put together a strategy that will help your business excel.
As the internet becomes an increasingly dominant part of business, every content developer or marketer have a duty to become proficient in basic digital marketing skills.
In this regard, many digital marketing agencies have been hunt for digital and content marketing talent on a continuous basis over the years. Increased demand and competition are driving the need to find people with skills that can actually create impact.
The new reality is that in order to be marketable in any field, you need to sharpen your digital marketing chops. Whether you're an I.T person or even a chief executive, you can be a better version if you have a basic foundation in digital marketing; it is an added advantage for you.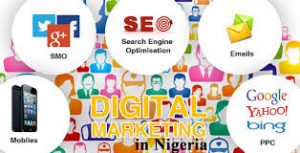 Whatever you are, be a digital marketer might be more apt in this era, when nearly everything that matters happens online.
Regardless of the field you're in, there are some digital marketing tools which you can use to really play your cards very well. These digital marketing tools have really transformed series of businesses and yours wouldn't be an exception.
Mind you it is just having these tools that matter but having an effective utilisation of it. Just to start with, as a content developer you should have at least an active LinkedIn profile, but you should also have the knowledge of Facebook, Twitter, Google+, Instagram and others.
Interestingly, a lot of digital agencies are maturing in their content and marketing abilities, but I think there are a few key skills that could stand out. Some of these skills are restricted to the individuals per se; while some are spread across an organization.
The competition in the digital marketing space is just competitive, but what do you need to do. To be truly competitive, I think you need to be present along with creativity and analytical skills.
Search Engine Optimization (SEO) skills
Search Engine Optimization (SEO) is certainly not dormant; in fact it is growing, changing and evolving at a rapid rate. What's more? It has been cited as one of the most in-demand skills in the digital marketing space.
You'll need to be genuinely interested in Search Engine Optimization (SEO) and keeping a close eye on the constantly changing landscape to succeed in this industry. It's not really necessary for all of us to be SEO experts. But as content developers and marketers, you should all have a basic grasp on how websites earn a high ranking position in Google searches.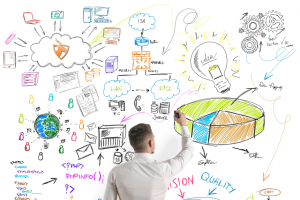 But the sweet bitter news is that Search Engine Optimization (SEO) isn't just about getting your website found anymore. As Google's search algorithm matures businesses are becoming more aware of the importance of implementing solutions like content marketing and guest blogging.
In the digital marketing field, it's essential to keep up with trending topics, modifications to the Google search algorithm. As the game is always changing, it is either for you to stay current or you perish as a content developer or marketer.
[bctt tweet="In the digital marketing field, it's essential to keep up with trending topics, modifications to the Google search algorithm. As the game is always changing, it is either for you to stay current or you perish as a content developer or marketer." username="vibewebsolution"]
And while things might not move at such a breakneck pace in other industries, keeping abreast of news and trends in your niche is pretty much always a surefire way to get ahead.
Promotional skills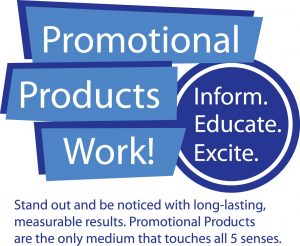 If there's one thing that content developers or marketers should be very masterful at, it should be the social media practice. For your digital marketing strategy to be effective your content must be highly circulated to various social media platforms and other platforms.
A content that is not read doesn't worth stress. Therefore your content must be promoted on the social media of content promotion for awareness and exposure. Whether it's integration with email, social networks, social ads, Search Engine Optimization (SEO), what is key is that your content must be circulated so as to attract the needful.
There are other promotional methods too such as sponsorships, influencers, retargeting, blogger outreach, public relations or any other type of amplification method, the ability to promote content is a skill that is as important as any other or more for a digital marketer.
Make several efforts to identify key influencers on the digital marketing space, figure out how to contact them and then be persistent as hell about getting what you want. That is what you need to do as a content developer or marketer to be able to succeed in the digital marketing arena.
In addition, like I said initially, the digital marketing space is competitive, as content developers or marketer; you need to be knowledgeable enough to be able to identify your audience. You need to ask yourself who is my audience?
Even if that's not true for your field, you have an audience and these audiences are the customers that visit your website to make enquiries and demand for your product. As a content developer or marketer you know that their opinion build on those positive opinion if necessary.
Did you enjoy this article? We give away 98% of our digital marketing resources for FREE. Right now, I want to prove that to you, join our community right now for FREE access to our actionable digital marketing resources to help you increase your sales and customer base online faster. It is absolutely FREE.