Presently, there are numerous email marketing softwares that can help you build your Nigerian business and grow a mutual beneficial relationship with your customers and clients in Nigeria.
Some of these email marketing softwares include MPZMail, GetResponse, Campaign Monitor, MailChimp and others. However, the truth remains that I have been using MailChimp for many years, therefore I will give you tips on how you can use it, especially for digital newbies.
Let's get started.
MailChimp has been around since 2001, but presently sends more than 600 million emails a day. More than 8 million people and businesses around the world use MailChimp.
[bctt tweet="MailChimp is an email marketing service provider that allows you to send marketing emails, automated messages, and targeted campaigns." username="vibewebsolution"]
Adhere to the following step by step guidelines:
Sign up for MailChimp account
Before you start using MailChimp, you are expected to MailChimp.com to sign up. Signing up requires you to create a username, password, and security questions. The user's name and physical address must be provided so MailChimp can automatically build email footers that's in compliance with spam laws.
For you to complete your sign up, it means that you have agreed to MailChimp's Terms of Use and to comply with anti-spam regulations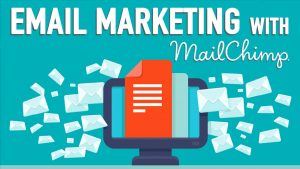 Creating subscribers list/contact management
You must have a contact or subscribers list before you can start sending email campaigns. That is to say, when you create a contact list in MailChimp, you're expected to input default information like who your emails come from and how your subscribers got on your list.
Email addresses can be manually added or imported, but people need to opt-in or subscribe to your list. If you have created a contact list you can add subscriber by uploading from a spreadsheet; importing from your CRM (customer relationship management) database or adding the contact directly.
One special advantage of MailChimp is that, even if you do not have subscribers or contacts yet, MailChimp helps you automatically generate a Sign Up form for your list. On the long run you can as well customize and post on your website.
Beware of violating spam law
MailChimp is always known to be serious about its security and sending reputations. By default, MailChimp's Signup forms are double opt-in, which helps maintain the integrity of your mailing list, which also ensures improvement on email deliverability.
For instance, if the person you want to add to your mailing list has not assented yet, but you feel they might be interested, send just one short email asking them to subscribe and be sure to provide a link to the form. If your account is flagged too often for spam, it can be suspended.
Tips to avoid being overcharged
If you intend using MailChimp, you will be charged a premium depending on the amount of subscribers you have (usually in Dollars). To avoid being overcharged, always ensure that you do not create multiple lists. It is highly recommended for users to maintain a single list and use groups and segments to target subscribers.
The implication of this is not just limited to making your billing rate cheaper, but also help to keep your list clean. Duplicate subscribers across multiple lists count toward your total subscriber count.
Build a Campaign
This is another very important step in MailChimp. The next part of email marketing is crafting the email message itself. MailChimp has a Campaign Builder that walks you through creating a campaign, step by step. When it's time to design your campaign, you'll find a variety of basic email layouts you can customize easily without having to know HTML.
There are many templates, layouts which you can use in building your email campaign. You can use Drop Editor, which makes it simple to add, move, delete, and style content blocks. If you want to use the same layout again later, you can save your design as a template for future campaigns.
When you're done setting up your campaign, MailChimp displays all the choices you've made so far and alerts you if you missed anything important. You'll then have the option to send the campaign immediately or schedule it to send at a later date or time.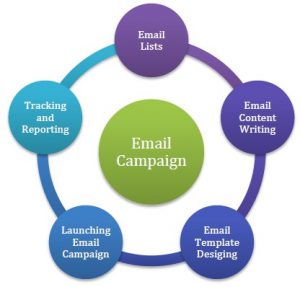 Viewing campaign reports
Reviewing your email campaign report is similar to measuring your efforts on email marketing campaign. You have to do a reality check after; you might have done your email blast. A key component of successful email marketing is tracking subscriber engagement so you can provide more of what your subscribers want and less of what they don't.
What this does means is that when next you log in to MailChimp after sending a campaign, you would be able to see how many subscribers clicked, opened and read your last campaign right on your Dashboard. You can click over to the Reports section to dig further, and to download, share or print specific reports.
MailChimp's open- and click-tracking tells you how many people looked at your message, which links they clicked, and even their geolocation. Link your Google Analytics account for more in-depth reports, or integrate your e-commerce platform or CRM database to get even more out of MailChimp report data.
Did you enjoy this article? We give away 98% of our digital marketing resources for FREE. Right now, I want to prove that to you, join our community right now for FREE access to our actionable digital marketing resources to help you increase your sales and customer base online faster. It is absolutely FREE.