Apparently, more than 40 percent of all the smartphones imported to Africa were sold in Nigeria, this is to tell you that mobile marketing in Nigeria and beyond has gone viral.
It has become apparent that smartphone is now the leader of digital marketing. Consumers now spend more time using several applications on their mobile devices.
I really consider the smartphone as a huge innovation as far digital marketing is concerned. A huge percentage of individuals always have their smartphones on them at every point in times.
Mobile marketing is massive already and forecast to exceed desktop Internet access in many developing countries, especially in Nigeria.
So as digital marketer, it is imperative for you to tabs on the opportunities in reaching existing and prospective customer via mobile and how to make their mobile sites and presences visible and very much accessible.
However, just know that people are spending more money on their mobile devices, too. Companies are increasing ad money and efforts to reach customers via mobile. As a result, this year in Nigeria and beyond, mobile marketing will be an even more important strategy for brands and advertisers that want to stay competitive and in touch with consumers.
Progressively, let me give a brief on how Nigeria's mobile industry looks like. Nigeria has Africa's largest mobile market, with more than 140 million subscribers and a penetration above 100%.
The rapid growth has led to problems with network congestion and quality of service, prompting the telecom regulator to impose fines and sanctions. Network operators invest billions of dollars in base stations and fibre optic transmission infrastructure to support the ever increasing demand for bandwidth.
However, the issue remains that the purchases that were been done via mobile last year will be twice this year considering the way Nigerians constantly embrace mobile marketing. For businesses to succeed via mobile marketing in Nigeria, there are strategies that will you help you promote your brands.

Be it as it may, let me tell you that mobile marketing in Nigeria is complex, but by using a solid strategy and ensuring that your brand's materials are compatible with the latest technologies, you can make certain that you maintain a competitive advantage. The following tips below can help ensure that your brand is optimally positioned.
Proritise mobile enabled special sales and offers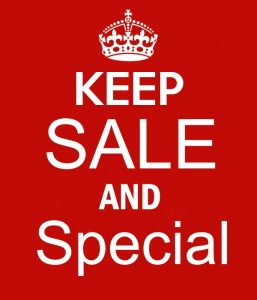 In developing your mobile marketing strategy in Nigeria, it is important to keep in mind that you have a very limited window of opportunity for catching the attention of your prospects.
[bctt tweet="In developing your mobile marketing strategy in Nigeria, it is important to keep in mind that you have a very limited window of opportunity for catching the attention of your prospects." username="vibewebsolution"]
Among the best ways to do this is including sales and special offers first on your mobile site. Including an opt-in that allows your users to receive alerts when you have new offers can help boost your response rates even further.
Importantly, getting your strategy perfect you just have to know that the mobile marketing in Nigeria is increasing and transforming rapidly before our eyes. Nigerians are becoming increasingly dependent on mobile sites and applications for instant access to information, tools, deals, and product research.
It will be integral for businesses to adjust their marketing strategy to accommodate for these changes in consumer behavior.
It is a good thing to know that globally, Amazon uses mobile to send customers alerts or transaction confirmations when wish list items go on sale. Though, online market places in Nigeria like Jumia and Konga really need to improve and prioritise that. What it does is to make them feel valued.
Utilise proper keywords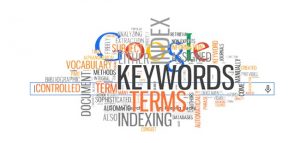 This is often associated with content marketing strategies. Just know that mobile users in Nigerians are typically searching locally, and in order to make your keyword strategy work effectively in terms of mobile marketing, you need to make sure that you include the local area in conjunction with your keywords.
In reality, you need to be just as concerned about proper keyword usage and strategy with mobile marketing in Nigeria. Though, some content developers only associate keyword strategy with content marketing. Your keyword phrases shouldn't be that long; they should be kept small, utilizing no more than three.
Provide information
Personally, I get fed up if I get to a website and do not see any directory on how to get in touch or feedback, it therefore imperative to make provision for contact information.
Nevertheless, it is possible to provide your customers with information that is uniquely relevant, personalized and highly targeted.
When handled properly, this type of marketing is effective and actually welcomed in Nigeria. It is just imperative that you include your contact information.
Rather than just providing your address, take it one step further and include a map to assist your customers in finding you. I have seen most firms apply that in their mobile marketing strategy in Nigeria, it's highly commendable anyway. But do more.
Let your brand be compatible with mobile devices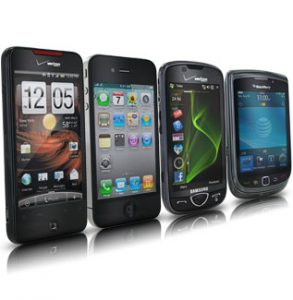 For you to be a top notch mobile marketer in Nigeria it is imperative to ensure that your mobile marketing materials are compatible with all mobile devices. It is vital to make certain that your materials are updated whenever a new device is released.
It has been said earlier that majority of Nigerians today use various smart devices, and you never know which specific type of device a customer will be using.
Did you enjoy this article? We give away 98% of our digital marketing resources for FREE. Right now, I want to prove that to you, join our community right now for FREE access to our actionable digital marketing resources to help you increase your sales and customer base online faster. It is absolutely FREE.