The world of online marketing is very overwhelming, especially for those business owners  in Nigeria that have only focused on traditional form of marketing, even till this point when there have been a huge revolution in the world of internet.
It can be a lot of information to absorb and naturally, mistakes are going to be made when doing online marketing.
Meanwhile there a lot of advantages business could be derive when they embrace online marketing. That does not mean that there are no mistakes you often make when doing online marketing. This article will treat that in the subsequent paragraphs.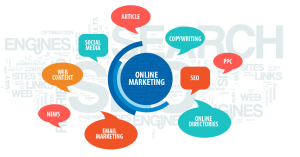 However, I shall give you insights or why the online marketing seem to be the best for you instead of offline marketing or the traditional marketing. It is important because it aligns with the way consumers make purchasing decisions.
It has helped in increasing numbers of consumers use social media and research on mobile Internet to carry out preliminary product and price research before making final decisions. Online marketing enables you to build relationship with your customers.
Yes, online marketing provides the important platform for building relationships with customers and increasing customer retention levels. Some organisations are good at sending mails to their customers after any purchase.
For instance, when a customer has purchased a product from your online store, you can begin the relationship by sending a follow-up email to confirm the transaction and thank the customer. That is what the online marketing can do for you.
[bctt tweet="When a customer has purchased a product from your online store, you can begin the relationship by sending a follow-up email to confirm the transaction and thank the customer. That is what the online marketing can do for you" username="vibewebsolution"]
In addition, online marketing enables you to personalize offers to customers by building a profile of their purchasing history and preferences. The information available from tracking website visits also provides data for planning cross-selling campaigns so that you can increase the value of sales by customer.
For you to get maximum results in online marketing you should endeavor to shun the following the mistakes:
Impatience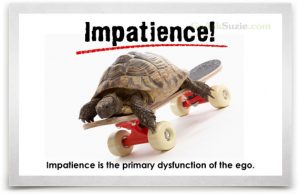 I often tell my clients that they should learn to focus on long term investment and not short term. This is the same model that applies to online marketing. To put simply, online marketing can deliver amazing measurable results when done in the right way.
This does not mean that older and more traditional advertising methods have gone into extinction. The truth is that they still work to some extent, but cannot just be compared to online marketing. Avoiding mistake of impatience can help you ramp up a more successful online marketing campaign that delivers a positive Return on Investment (ROI).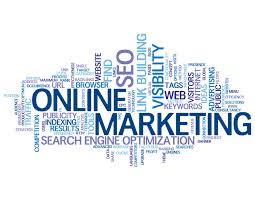 However, content marketing, search engine optimization, and social media marketing are all components of online marketing and they are all time consuming in terms of getting its result.
You have to build a solid foundation and build from there, and just remember that quality results take time to mature. This is one of the issues associated with online marketing, because you expect immediate result which is somewhat impossible.
You don't expect to get overnight intended result. It is important to understand that there are no overnight solutions, except for paid search marketing.
Blog and develop your content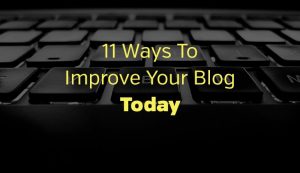 When you develop your contents very well, you are increasing the tendency of being ranked by search engines like Google or Yahoo. Ranking websites on search engines with poorly created strategy or no consistently updated content whatsoever is now nearly impossible.
Just know that anytime you publish new content on your blog, you are telling the search engines that your website or blog is being updated. And that's a good one for your online marketing. For sure, if these search engines see that you are constantly adding new content it causes them to identify your blog.
Meanwhile, newly developed contents play tremendous role in driving traffic to your website or blog to turn more visitors into leads. You can direct traffic to specific landing pages within the content, as well as specific product pages if you are trying to go for the conversion immediately.
You need a blog, there is absolutely no reason you shouldn't be blogging or developing your content.
However, you can maintain an excellent on-site strategy by regularly posting interesting contents with a variety of media or your blog. The idea is to develop good contents and keep blogging because not having a business blog at all is putting you at an immediate disadvantage.
Your business should be blogging on a regular basis. Publishing new content not only gives your website visitors something to constantly engage with, but it also creates one more indexed page that can now potentially show up in the search results.
Maintain an off-site link building strategy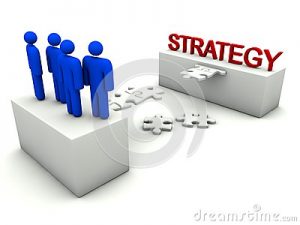 Please when doing your online marketing make sure direct your channel towards quality and not quantity and remember that new inbound links can be found in creative ways. Why am making this point is that many of you spend thousands on the creation of a new website, content, and perhaps a few social media profiles, later expecting a miraculous moment once these digital artifacts go live.
The fact is that the bubble of your own website and social profiles must be broken in order to attract any new leads at all. Just tray as much as possible to remain entrenched and you will be left in online purgatory with a few measly visits per day.
Did you enjoy this article? We give away 98% of our digital marketing resources for FREE. Right now, I want to prove that to you, join our community right now for FREE access to our actionable digital marketing resources to help you increase your sales and customer base online faster. It is absolutely FREE.