If you are running a business in Nigeria and you are not thinking of strategic ways of building relationship with your customers and prospects, then something is amiss.
It is very pertinent that the largest percentage of your effort should be geared towards building and strengthening your relationship with customers.
Sometimes you keep spending huge amount of money on advertisement and other channels without making any effort to retain your existing customers by strengthening your relationship with them.
Customer relationship is an indispensable aspect of your business. Successful business is not just built on money bags; a larger percentage of a flourishing business is solely dependent on your relationship with customers.
The same thing is applicable to most business organizations that always channel their efforts towards making a profit, sometimes at the expense of their customers when it comes in terms of increasing profits, it is usually tempting to concentrate on making new sales or pursuing bigger accounts.
But what you do not understand is the fact that making customer relationship your top priority is essential to keeping your business booming.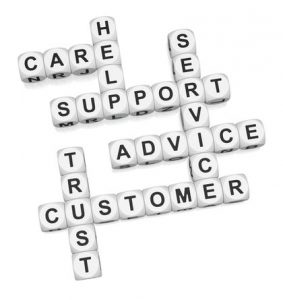 Follow Up-One of the secret of repeat business is following up in a way that has a positive effect on the customer. Effective follow-up with customers begins immediately after a sale. For instance, when you call a customer to say thank you and find out if he or she is pleased with your product or service.
Then you are giving priority to customer relationship. This is just a tip, because beyond this, there are several effective ways to follow up that ensure your business is always in the customer's mind.
Know about your customers: Researching about your customer in business is not going extra mile. It is an obligation which is supposed to be fulfilled. You have to figure out things about everything about your customers.
The beauty of this is that, it gives you room to identify and meet identified needs while anticipating future needs and presenting the customer with the best solution. It is obviously a good start to building a perfect relationship with your customers. One of the ways of knowing them is to:
-Find out about their history. That is, the industry where your customer operates, as well as the role of the customer within that industry.
-You can also go as far as searching into the current size of the business operation.
-The names of key executives and other contacts within the where all your customers emanate from.
There are many ways you can accomplish the aforementioned tasks. Start by employing the dual processes of interacting with your customer while also making use of background research.
[bctt tweet="There are many ways you can accomplish the aforementioned tasks. Start by employing the dual processes of interacting with your customer while also making use of background research." username="vibewebsolution"]
However, when having an interaction with your customer, focus on providing a complete answer in response to customer queries and concerns. Be honest in those communications, and set reasonable expectations for getting back to clients if you need to do some research before making a response.
Always give the impression that the customers thoughts matters greatly and that the customer is in fact your priority.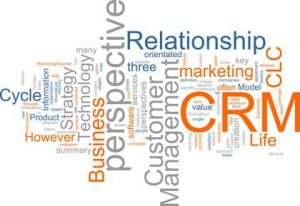 Constant communication and networking– Communication with existing customers and networking with others at events is a way building a strategic synergy and relationship with customers and prospects.
There are varieties of communication tool you can use to reach customers and maintain a good relationship. There are communication tools like telephone calls, site visits, and mailings by post, offer email, instant messaging, client fora and online access to customer usage and billing data.
For instance, you can distribute an e-mail newsletter that includes tips, advice and short items that entice consumers and leave them wanting more. Email marketing is a cost-effective and easy way to stay on customers' minds, build their confidence in your expertise, and retain them.
One of the biggest mistakes you make is that when you go back home from networking events and fail to follow up with them. Make the connection immediately. Send a "nice to meet you" e-mail for instance.
Always reward them– If you don't keep in touch with your customers and reward them for their patronage, your competitors will just have to take the advantage. Rewarding customers is a good way of building and strengthening relationship; you just have to reward them.
Sometimes, you get question the yardsticks that will determine who gets rewarded or not. Do I reward some and leave some? There shouldn't be any form of segregation.
All your existing customers as far as they remain loyal, deserve to be rewarded. Stay in touch, and give them something of value in exchange for their time, attention and business.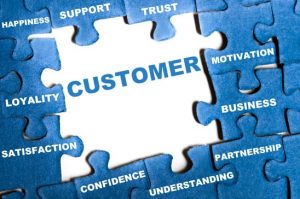 Initiate programmes– The initiation of programmes such as customer scheme, or customer loyalty programmes actually go a long way strengthening and building relationship.
The rewards or loyalty program you provide to customers who frequently make purchases is a sustainable of improving your relationship with customers. Such programmes provide you with the opportunity of rewarding customers rewards for brand loyalty.
It also provides you with a variety of information you need to make your business move forward.
Did you enjoy this article? We give away 98% of our digital marketing resources for FREE. Right now, I want to prove that to you, join our community right now for FREE access to our actionable digital marketing resources to help you increase your sales and customer base online faster. It is absolutely FREE.