Globally, when you talk about the most used web analytics services on the internet, what comes to your subconscious mind should be the Google Analytics.
This is a free but indispensable tool well integrated with Adwords, website optimizer, cohort analysis and has been of tremendous benefits to virtually all companies in Nigeria.
Factually, all the data that Google Analytics collects can be overwhelming, but provides some powerful out of the box reports.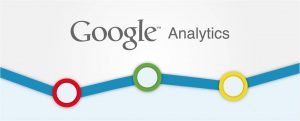 The data is used to create reports that provide insight into how visitors are using your website. However, Google Analytics is a free Google product that can be easily accessed in order to collect visitor data from a website.
There are no complications in using Google Analytics, what Google Analytics is to give you comprehensive and incisive reports on your customers, website, as well as all the activities that take place on your website.
With all the data derived, you would be able to strategise or restrategise.  All you need is to sign in order to access these reports.
Track your non-performing pages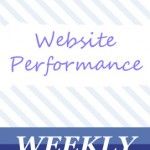 With Google Analytics, you should be able to track the pages that are not really performing.  This will tell you how many people are arriving and exiting on a particular page, and that's a good thing for evaluation.
[bctt tweet="With Google Analytics, you should be able to track the pages that are not really performing. This will tell you how many people are arriving and exiting on a particular page, and that's a good thing for evaluation." username="vibewebsolution"]
But for other websites, it may signify that people are not finding what they are looking for on that page which actually make them to leave. This may actually arise the need to evaluate your site's content to ensure that visitors are finding what they want, as well as a call to action.
Determine where people abandon the shopping cart
If your website for instance, is an ecommerce website, you should be able to track the reason behind people leaving your website or abandon your website at the spot of the shopping cart .
You should ask yourself if your website have a multiple step checkout process, whether it does, or it doesn't  you should set up a goal for your website using a goal funnel. In order to do so, do the following:
To do so, click on the settings wheel icon and click on Goals.
Create a new goal with the Goal Type of URL Destination.
After you enter the basic goal details, including the final URL of the checkout process.
Check the Use funnel box to enter each of the URLs that corresponds to the steps a visitor must take when purchasing an item.
Find out if you need a mobile website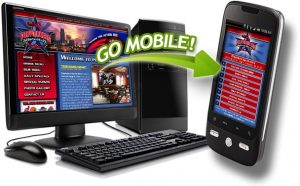 It is good to have mobile website or website that is mobile responsive, the fact remains most people now access the web majorly through their mobile phones and the need to have a mobile website may arise.
Find out by looking under the visitor's menu.
There you will find a Mobile option where you can see all the way down to a specific device and the percentage of your total visits that are from a mobile device. The key on this screen is looking at the average time on site and the bounce rate.
If your average time on site is lower and the bounce rate is higher than your overall numbers, then you'll know that you're losing that much of your mobile traffic.
Find out which online campaigns bring the most traffic and conversions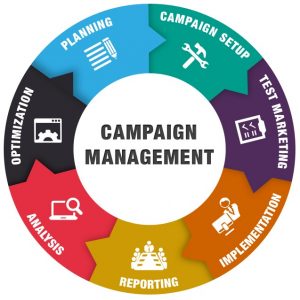 Any company or firm that fully embrace digital marketing will be involved in series of online campaigns aimed at achieving specific objectives.  At the end of the entire online marketing campaigns, find out which of the online marketing is the most successful in terms of bringing traffic and conversions to your website.
Track your social media overview
A Google Analytics' social overview will specifically help you determine what social networks are providing the most Return On Investment.
You can only find the social overview report  through Acquisition. Your business probably spends a lot of time and energy on social media.Remember, when it comes to social media and your website, it's all about traffic and conversions.
If you have succeeded in identifying your top performing social networks, you would be able to drill down into each network and know exactly what content is performing the best and driving the most traffic to your website.
Know what people are searching for on your website
Knowing what exactly people are searching for on your website will definitely propel you put efforts together in order to satisfy their wants. Most people know how to find the keywords that bring visitors to their websites from search engines (Search Engine Optimization). But how would you like to go beyond that to find out what visitors are searching once they are on your site?, just follow the few steps:
If your website has a search box, do or conduct a search to see the URL of the search results. Once you have this for your website.
All you need to do is to click on the settings icon at the top right corner of your Analytics menu bar and find your Profile Settings.
Under Site Search, Settings, select the option to Do track website search and enters as the query parameter but this should be able to fit your site's URL structure.
Other functions of Google Analytics include the following:
Campaigns – Visits that are tracked through pre-defined campaigns.
Search Traffic – Found your website using a search engine.
Direct Traffic – Typed your URL in the browser.
Referral Traffic – Clicked on a link from another website that linked back to you.
Did you enjoy this article? We give away 98% of our digital marketing resources for FREE. Right now, I want to prove that to you, join our community right now for FREE access to our actionable digital marketing resources to help you increase your sales and customer base online faster. It is absolutely FREE.