Recently, a technical specialist working in one of the Nigerian prominent hospitals walked up to me during a networking session and he says "I have some machines that could be used to detect if you are hypertensive or not, the machine scans your body system to detect that.
And I want to target 5000 end users, how will you be able to do that?". Basically, his brand online presence must be felt, and from that point any other thing starts to happen.
Interestingly, most business owners get overwhelmed with anxiety due to the fact that they think of how to make their brand online presence known.
They need people more people to visit their website, but the end target is usually to acquire more customers and improve sales.
And for the fact that internet rules in the present digital era, with Google Incorporated already dominating the search result market, the need to get found on Google search result becomes indispensable. Hence, the reason your brand needs to stand out when people log on to Google to search for results.
Certainly, search engines will always be eager to reward the brands that real people find valuable. There is no way internet users will easily search and find your brand or business only because you have a live website.
Rather, you must focus on growing your online brand presence to create a pleasant brand for first-time users, and at the same time continue to engage and reward your existing customers.
In fact, your online brand presence is as important as any other forms of branding, most customers today are becoming technologically savvy and basically rely on a company's online presence as a validity test of its credibility in the market.
Without a doubt, the present digital age is so sophisticated and competitive and for your online brand presence to succeed and felt. Your brand must be highly recognizable, significant, and authentic; thereby setting itself apart from the competition.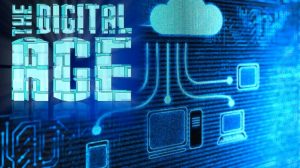 The high visibility of your brand increases credibility and customers will be more willing to retain your product/services.
Creating an online brand presence is about capturing the attention of the targeted audience. At present, consumers today look to connect directly with business owners and hear their stories before they make a decision on whether to buy their products/services. With that in mind, let's examine seven key insights as to how to effectively maximize your online brand presence:
Optimize your website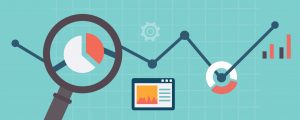 This is even the first point of everything. You cannot embrace digital marketing or online marketing without having a website at the initial stage.
Optimizing your website, simply means getting your website for search engine results. Your website has to be visible enough.
And creating and maintaining a website is one of the most important branding tools for any business. Website optimization for optimal performance on search engines is one of the first things companies can do to drive traffic to a website and improve the brand's visibility.
Develop and distribute good content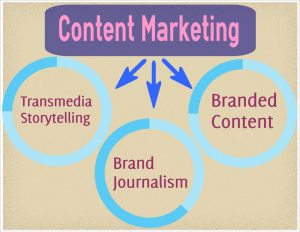 Creating quality content has become essential to any successful marketing strategy today. The contents could be in different forms, it could in the audio format, visual, or even written as an article. What matters is quality and good content, it doesn't matter the format.
For your online brand presence to grow, you need to develop good content reflecting your brand. And creating and distributing quality content is the best way to gain visibility online. It is one of the most effective marketing strategies to promote your business and create brand recognition online.
Produce branded video contents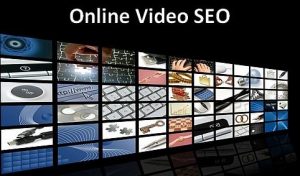 What you need to know is that posting branded videos relevant to your niche is a very effective way to promote your business, drive traffic to your website, and get your brand noticed in front of a targeted audience.
Some business owners sometimes feel reluctant to produce video contents and upload to their website. Different businesses of all sizes and scale can benefit from video marketing.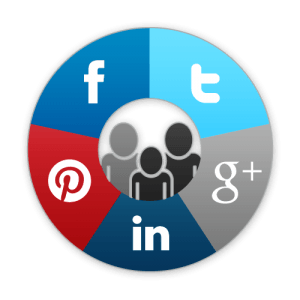 Social media marketing is one of the most effective and cost effective ways to promote both small businesses and corporations; and, enhance the visibility of your brand online. Even smaller businesses today have various social media platforms where they make their brand online presence known.
The social media has helped many businesses transform positively. It promotes visibility, brand loyalty, recognition, grow your sales, as well as grow return on investment.. In addition, social media marketing allows small businesses and established ones to compete with an advantage. It enables businesses to reach worldwide audiences.
Blogging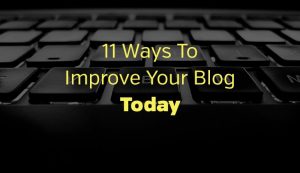 Always use email marketing to reach out to your customers or prospects about useful contents. There are many advantages attached to blogging. It improves your search engine rankings, establishes the validity in your brand and increases reach. Having a blog can enhance brand visibility and improve your chances of success. In fact, blogging is one of the most effective ways to improve the visibility of your brand online.
Always be consistent with branding
At this point you need to question what your business is all about. However, the constant and consistent display of your branding strategy across all online channels cannot be overemphasized.
What this does is to create brand recognition and helps in the long run to reinforce the online presence of your brand. It is common for a business to use several channels to reach out to customers.
Writing a press release

This is a subtle way of growing your online brand presence. When there is any need, organize a press conference. Press release distribution is a very effective and inexpensive way to enhance brand visibility and recognition. And if your press release is being identified by Google News, it becomes a plus to your brand online presence.
Did you enjoy this article? We give away 98% of our digital marketing resources for FREE. Right now, I want to prove that to you, join our community right now for FREE access to our actionable digital marketing resources to help you increase your sales and customer base online faster. It is absolutely FREE.