Definitions of a lead vary between companies and the sales process can look different for different niches. In general, a lead is a person who has in some way, shape or form indicated interest in your company's product or service by giving you their information. People can show interest in a variety of ways: filling out a form to download an ebook, requesting a demo, or completing an online survey.
Lead is not just a Facebook Like since someone who Likes your page may not be interested in your company or product he or she may just be Liking your post because it features cute pictures.
Types of Leads You Can Capture on Facebook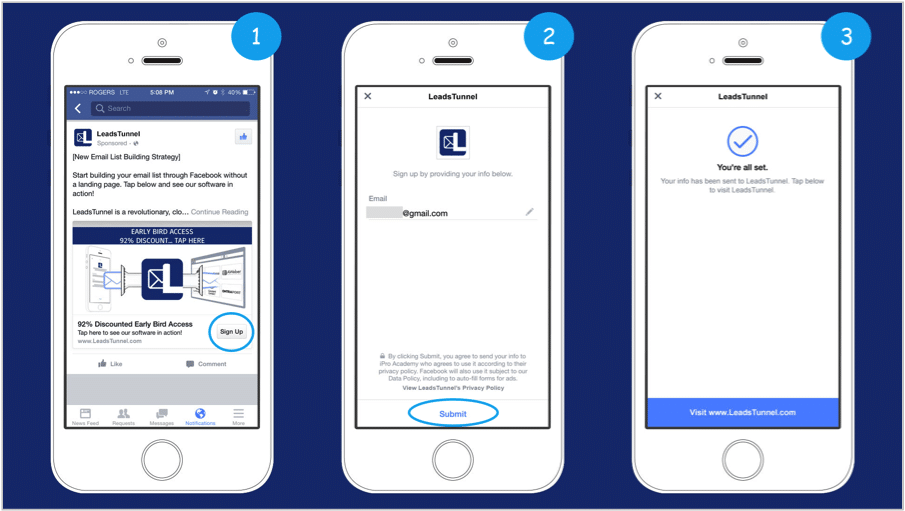 Now that we have an established definition of lead, let's dive into the two ways you can generate leads on Facebook:
Direct leads are generated by sharing content that links directly back to a form on your website where visitors can share information in exchange for an offer whether it is an ebook, coupon, infographic, or any other piece of content. This form is housed on a landing page dedicated to that particular offer.
Indirect leads are generated by using Facebook on the path to conversion. For example, if you shared a blog post that had a call-to-action to a landing page at the bottom of the post, your initial Facebook share is helping direct visitors to that landing page.
While directly promoting landing pages is an instant gratifier of leads generated, providing content without a form makes your Facebook presence a friendlier home for content that your prospects will want to come back for again and again.
Now, let's dive into five facebook posts that will help you generate leads whether they are direct or indirect.
1) Use Calls-to-Action in Cover Photos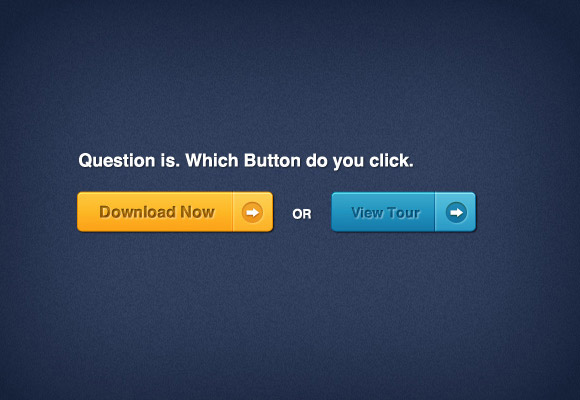 In the year 2013, Facebook removed a clause from the Facebook Page guidelines that prohibited users from using calls-to-action on, or in the caption of, cover photos. This change unveiled various opportunities for you to generate leads through your cover photo.
Here's a great example from ShortStack, a custom app design company, on how you can promote a lead generation offer through your cover photo:
Notice that besides compelling copy within the cover photo itself, this offer has a link within the caption something incredibly important that we'll talk about next.
You will discover that besides compelling copy within the cover photo itself, this offer has a link within the caption something incredibly important that will capture the minds of their prospects. The same process is what you apply and it will definitely going to generate leads for you.
2) Include Links in Captions
Towards the ending of 2012, analysis were made on 8,800 Facebook posts from B2B and B2C companies Facebook Pages. The analysis revealed that photos on Facebook Pages received 53% more Likes than the average post. Now while this calls on the importance of using visuals in your Facebook strategy, be sure that you're also making these photos lead generation opportunities, when appropriate, by including a link back to your website.
Here's the difference in appearance between a link post and an image post with a link in the caption: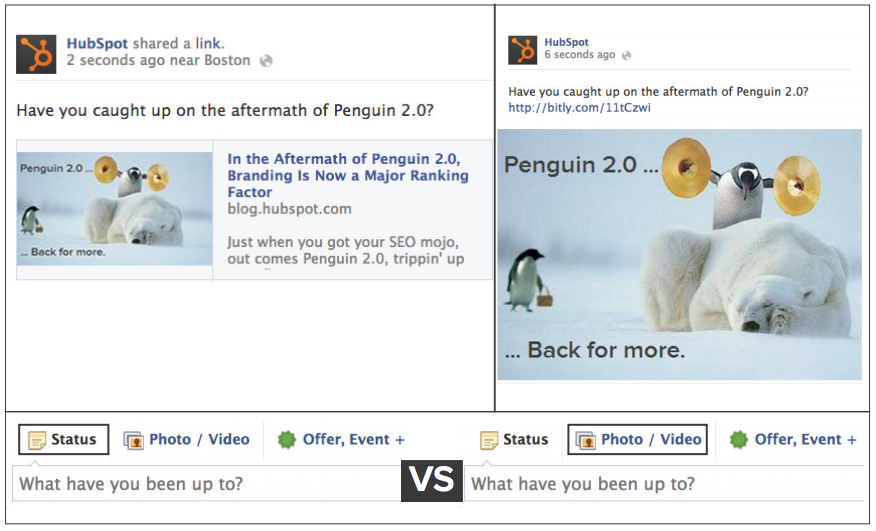 3) Host a Facebook Chat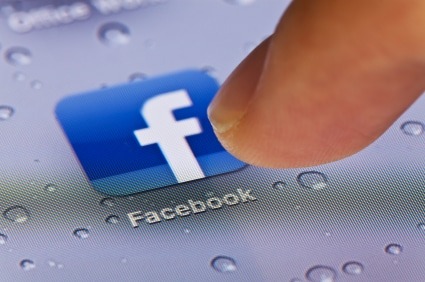 Related to a Twitter Chat, a Facebook Chat is a virtual gathering of Facebook users to discuss a common topic. You can use a Facebook Chat to bring fans together around a conversation topic you selected. The key difference between a Facebook Chat and a Twitter Chat is that a Facebook Chat is not hosted on a hashtag, it's hosted directly within a post on your Company Page.
The lead generation component comes in when you share a landing page with a relevant resource throughout the chat. Whenever a question is posed that can be answered in a blog article, ebook, or other resource you have on your website, use it for an opportunity to link to that site page.
That will give your Facebook Fans a ton of resources to learn from and give you more opportunities to convert them into leads. If you're looking for some tips for running a Facebook Chat, check out this blog post.
You can also generate leads by participating in other Facebook Chats just be sure you offer resources in a helpful, not spammy, way.
4) Make Facebook Events for Webinars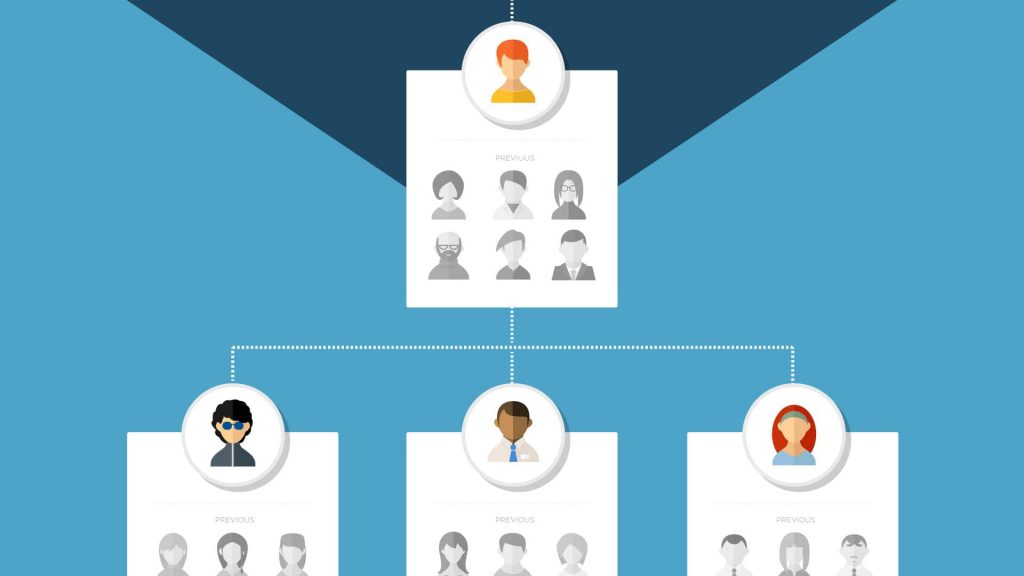 While we've already covered sharing landing pages with dedicated content offerings such as ebooks or coupons, another lead generating content type is through webinars.
If you decide to host a webinar, capture leads from Facebook by creating a Facebook Event with a separate registration page on your website. This way, once you invite someone to a Facebook Event, they'll receive notification for popular activity on that Event page and you'll have them registered as a lead on a separate landing page.
Bonus: a Facebook Event is more visible than a standard Facebook post.
5) Use Targeted Advertising to Extend Your Content's Reach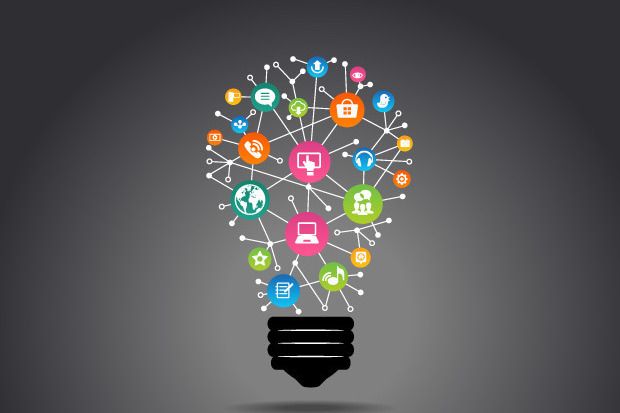 Facebook has a very sophisticated targeting options that can help you reach the right Facebook Fans/Prospective Clients with content they would like your fan page at the right time. And, since you're not doing the "spray and pray" approach with your advertising, it'll be much easier to prove the ROI of your Facebook ads.
Did you enjoy this article? We give away 98% of our digital marketing resources for FREE. Right now, I want to prove that to you, join our community right now for FREE access to our actionable digital marketing resources to help you increase your sales and customer base online faster. It is absolutely FREE.