A simple fact about content marketing for startups is this, you stand a higher chance to secure a customer or client more when you engage these prospective customers with quality content.
According to smallbizgeniu, 72% of marketers have reported that content marketing has quantifiably improved prospect engagement, and another report from HubSpot stated that 70% of US companies actively invest in content marketing.
What Is A Content Marketing Strategy?
Content marketing is the form of marketing that is mainly focused on creating and distributing content to a target audience online, with the plan to satisfy the top and middle objectives of your business sales funnel, which are awareness and engagement goals.
Most businesses use content marketing in the form of email newsletters, blogs, social media pages to spread awareness of their business to their leas, and nurture and engage these leads to convert them to paying clients and customers.
For startups venturing into this marketing angle, there are many benefits to using content marketing in your day-to-day business.
These are how content marketing helps small startups grow rapidly in customers acquisition, lead nurturing, converting, and relationship:
Greater return on investment
improve trust with customers
create brand authority
Now how will startups use content marketing in the right manner to grow their new business? these are what we will be breaking down in simple bits, with examples.
The Content Marketing Tips For Startups
These 5 content marketing strategy for startups is what will set your startup apart from other businesses that haven't been paying attention to the goals and objectives content marketing should help their business achieve.
For instance, so many businesses are putting out content without defining the business audience, and they are paying costly for these mistakes. Again, so many businesses don't promote their content with the right strategies to actually drive a better result. Diving into these content marketing tips for startups, you will understand where you're currently in your marketing plan, and correct your mistakes.
1. Set your mission and goals
Setting your missions and goals would help your breakdown of these followings.
Your Target audience
your promotion medium
your audiences' benefit
content-type and category
It is very important to establish these points because it will guide you in other steps that you need to pay attention to.
2. Define Your Target Audience
The reason for this is to make sure that you tailor your content based on the audience for your business. The defining factors in setting clear your target audience are these:
Age
Gender
Location
Income
Career choice
Let's say you're in the business of real estate, and your listed properties are within the range of $120,000 – $5,000, talking to an underage, who lacks a career base, and earns below average will never convert to your paying customers.
Also, in the B2B business structure, there are industry terms that will resonate with your audience, understanding your audience is one of the key hacks of content marketing for startups.
Also, with a well-defined audience, you stand a chance to promote these contents rightly on the right platforms, while also expertly picking out the right content consumers. Take a look at how this plays out on Facebook and other marketing platforms.
In getting your defined audience for your content marketing, one of the most effective ways is to design a customer avatar for your business which would define in detail your customers' persona, this won't only help you in your content marketing planning, you also get to use these details in your other marketing funnel such as running targeted ads, etc.
In the next content marketing strategy for startups, we would define how this one rule in content marketing can help you in reaching out to a greater quality audience, read on.
The good thing is, this is what we teach our students right in the first module – how to design a customer avatar for any business. Click here to opt-in for our practical digital marketing online course.
3. Choose The Best Content Channel
This is the focal point of content marketing tips for startups.
With the right audience and content type, if you miss choosing the right content channel where you distribute your content, then you won't get the maximized value of your content.
With BuzzSumo, you can generate great and quality insight on where to maximize in promoting your content. This tool can give you data on the following:
The type of content that get the most shares
The networks that get the most content shares
Top content of the year
Once you get hold of such information, you can further refine your data with other tools like the Google analytics tool.
This tool will help you make a detailed note of which social network has the most content shared for your business.
4. Choose Content-Type
The next step to take after choosing your most-effective content channel is to pick the content type. Now, this is the trick, this data has to match your audience and what type of content can easily be consumed and when.
These are the content types that can best resonate with your audience.
Podcast
eBooks
Video content
Webinars
Blog contents
One way to get to know the type of content your audience loves to consume is to push out a survey and collect data of their most preferred content. With this, you can tell the type of content that will get higher engagements.
5. Create A Content Calendar
One of the key take-home from this circle of content marketing for startups is to never neglect the importance of a content calendar. While you can put out content anytime, it's important to have a calendar for guidance.
Content is 100% creativity, this is why you need to keep a calendar to assist you to stay focused on pushing out content. Without a calendar, you might run into days where you won't know what to put out.
To get organized, you can use Google calendar which is easily manageable and accessible.
Now, how do you find high engaging content to put out to your audience?
I will recommend you make use of Answer the public.
With this tool, you can delve into the mind of your audience and see what their questions could be, using existing data to answer the public which is gathered from other questions that people have asked from the past.
Take, for instance, you want to put out interesting content on "content marketing", a simple search on the answer the public will give you data of what people ask of in the niche of content marketing.
The content marketing strategy remains an essential aspect of digital marketing and it deals basically with the creation, sharing of information, and publishing content in order to acquire and retain customers.
[bctt tweet="The content marketing strategy remains an essential of digital marketing and deals basically the creation and sharing of information and publishing content in order to acquire and retain customers." username="DMSInstitute"]
Just know that you can no longer continue to ignore content marketing. Some businesses that do content marketing very well always reap the rewards of increased Web traffic brand awareness, and more conversions.
New business owners should understand that content marketing remains a strategic marketing approach that focuses on consistently creating valuable and relevant content to attract and customers. It's not just a mission statement or press releases.
Your content must have the capacity of being insightful so as to achieve the intended results. Mind you all these strategies are clearly channeled towards driving customer actions and boosting your business revenue. In this sense, a content strategy involves various components.
In most cases several of them come back but here are some common questions to answer or tasks to fulfill in a content strategy. While a content marketing strategy first looks at the strategic place of content marketing in the overall marketing process, there is also a planning and organizational dimension, mapping the different steps regarding content planning, mapping, creation, etc.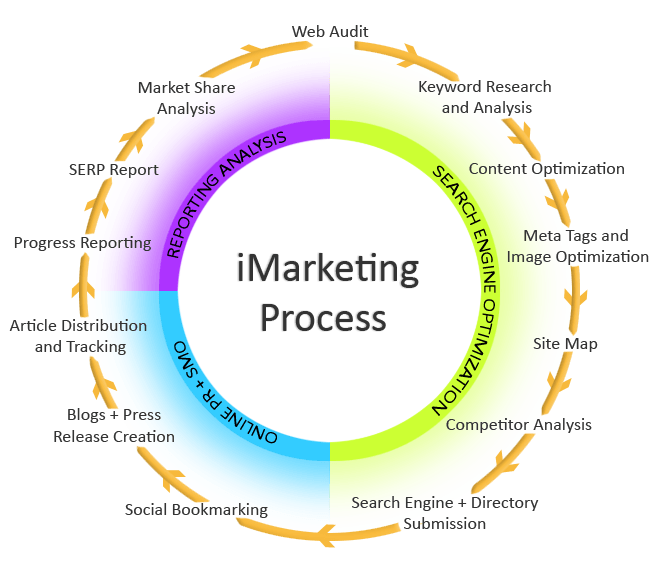 By looking at the role of content marketing for startups in a strategic way, that's integrated with overall marketing and customer goals, you don't need to get buy-in for content marketing or even make the case. You're most of all being a smarter and more effective marketer.
However, without a content marketing strategy, you risk focusing on the content and not seeing the overall goals anymore. Factually, this is one of the most vital and deadly mistakes in content marketing strategy.
Sadly, this disconnected view on content marketing happens very often and leads to a focus on the wrong things. But you have to avoid the following mistakes:
Common Mistakes In Content Marketing For Startups
Most startups who don't pay attention to these strategies and the right way to use them, always find themselves in deep costly mistakes that will void all their hard work.
For instance, most startups don't understand the power of appealing and compelling headlines for their content, and this results in a very low CTR. Read on, we will detail the common mistakes in content marketing for startups and how you can do the right things instead.
AVOID WRITING NON-APPEALING HEADLINES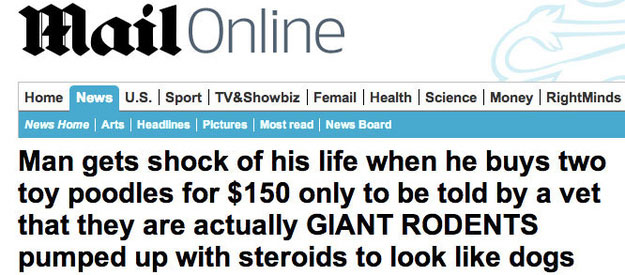 This is one of the most critical mistakes when we try to develop our content. Writing headlines is one of the essentials in content development.
Your headline should be unique, ultra-specific, and convey a sense of urgency. It requires good writing skills to be able to develop good and catchy headlines that are capable of sustaining a reader to the end.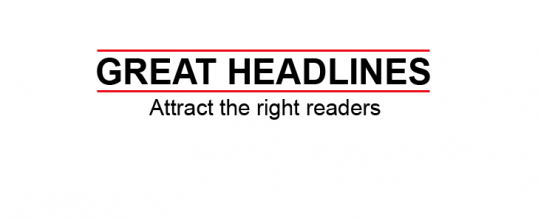 One thing you should know is that good headlines grab the attention of the reader. In this wise, your websites or blogs should be developed with insightful pieces coupled with good headlines.
Know that creating good content is not enough to meet your targets. You have to ensure that readers who come to your websites are engaged with your irresistible headlines.
With catchy headlines, you grab their attention; with good writing skills, you are able to make them read your entire piece. The end result of this could be that an ordinary reader who visits your website could turn out to be a buyer or customer.
Good headlines that appeal to emotions, ask a question, or offer an unusual twist tend to lure in readers.
You can rarely accomplish all four in a single headline, but if you can at least include one or two then you're bound to write a headline that's more likely to compel your prospective customers to continue reading.
By following the aforementioned points in this piece, you'll learn how to write attention-grabbing headlines that convert readers into buyers. Using interesting adjectives is another tip in writing good headlines.
BE MORE ANALYTICAL
Do not write haphazardly about your products or services without being analytical enough to pinpoint those critical areas where readers or customers are usually interested.
It is imperative you become analytical when developing the content that will enable you to achieve results in your content marketing strategies.
For you to be analytical, you must anticipate your customers' needs. Try to imagine or envisage the likely questions which the readers will have in mind when reading your content.
Ensure that you are able to answer those questions when writing or when uploading infographics, videos, or picture. This is simply because customers most times get curious to get answers to their pressing questions.
Engage Your users
Content market strategy itself is not an island. And for you to avoid being an island you must learn to invest generated by engaging the users. Your brand must be able to utilize content mapping with the various consumers to better understand.
Understanding what types of content different customers might be interested in by this makes you not be an island. You have to carry the customers along and the benefit of engaging with readers, viewers, and customers cannot be overemphasized.
Consumers deepen their relationships with brands through participation, and those brands gain essentially free marketing when users share their content with their networks.
You can engage your audience using email marketing, sharing your content on social media, or promoting your content via push notifications.
Did you enjoy this article? We give away 98% of our digital marketing resources for FREE. Right now, I want to prove that to you, join our community right now for FREE access to our actionable digital marketing resources to help you increase your sales and customer base online faster. It is absolutely FREE.
More articles on content marketing
Content Writing: How To Write A Great Content in 6 Steps
Content Marketing | A Complete Beginner Guide To Crafting Quality Content