In content marketing, we tend to practice the creation and distribution of valuable content to attract a target audience with the goal of inspiring actions of consumers, customers or prospects.
What will it require for your brand to fully embrace this technique?.
Well, before you venture into content marketing,
I have compiled a detailed beginner guide that will help you get started.
In this article, you will learn the meaning of content marketing, benefits, mistakes and strategies that will help your content marketing skill get better.
Thus, we offer a digital marketing training that allows you to learn content marketing hands on.
Click => https://digitalmarketingskill.com/digital-marketing-training-course/ to check out our course guide and pricing.
So let us get started right away.
What is Content?
Many people agree that on the internet, "Content is King."
At Digital Marketing Skill Insititute we see "good" content as an ample amount of well-presented subject information organised for engaging and valuable access in a hypertext structure.
But let's look at 'content definition' by other digital marketing experts:
Heidi Cohen  – Defines content as a high quality, useful information that conveys a story presented in a contextually relevant manner with the goal of soliciting an emotion or engagement. Delivered live or asynchronously content can be expressed using a variety of formats including text, images, video, audio and/or presentations. When used for marketing purposes, content should incorporate the organization's branding, be void of any form of promotion, and use a call-to-action to be trackable.
Bryan Eisenberg (Facebook)  – Think of Web content as the public conversation that happens between you and the visitor, whether the conversation is one-way (from you to the visitor), two-way (between the visitor and you), or conversation among visitors.
@ derekhalpern  – Content comes in any form (audio, text, video), and it informs, entertains, enlightens, or teaches people who consume it.
Dan Bischoff G+ –  Such a broad question. Could be spam, could be some technical writing on the back of a product, could be ad copy, etc. In marketing, what it should be is anything that creates brand advocacy, leads potential customers down the conversion path, or nurtures leads and current customers.
So now…
What is Content Marketing?
According to Wikipedia, Content marketing is a form of marketing focused on creating, publishing and distributing content for a targeted audience online. It is often used by businesses in order to:
Attract attention and generate leads
Expand their customer base
Generate or Increase online sales
Increase brand awareness or credibility
Engage an online community of users
Content marketing means attracting and converting prospects into buyers by creating and distributing relevant free content.
The goal of content marketing is to help companies build sustainable brand loyalty and provide valuable information to consumers, as well as create a willingness to purchase products from the company in the future.
This relatively new form of marketing usually does not involve direct sales.
Instead:
It builds trust and rapport with the audience.
6 Things You Need To Know About Content Marketing
1. Content marketing is a major lead generation machine
Companies with an active content on their blog tend to generate over 60 percent of more leads per month. This is because content provides consumers with a down-to-earth view of what a business is all about.
Another focal point here is that company blogs can quickly become a go-to resource for other people in the industry, assuming posts are always educational and relevant. Marketers can utilize the company blog to entice readers with calls-to-action and content offerings for lead capture.
2. Content marketing is about your products and services, but should not be 100%

Content marketing to a larger extent should be all about your products or the services you offer, but not 100 percent.
[bctt tweet="Content marketing to a larger extent should be all about your products or the services you offer, but not 100 percent." username="DMSInstitute"]
What is important in content should be the intrinsic value you are offering the customers and prospects, even if you are talking about your products and services. If your content doesn't have intrinsic value.
If it can't stand alone as something customers or readers actually WANT, you're not thinking hard enough. Give yourself permission to make the insightful, bigger and quality content that is related to your business.
3. Content marketing provides valuable insights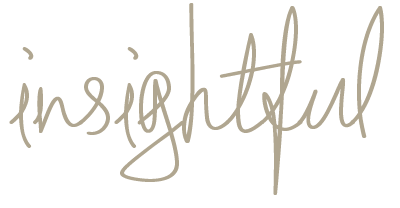 Another thrilling fact about content is that there is always a valuable insight.
When you post or publish good content, people are going to engage with it.
Valuable insights from a content will always trigger curiosity amongst readers, sometimes, even go to the extent of sharing those contents. In the long run, other people will comment on such contents.
That is to say:
The most desirable kind of engagement is a comment.
Sometimes:
The challenge of commenting is that you might see negative comments.
For instance, a reader can offer suggestions that could tear apart your work. But an experienced content developer will never see criticisms as negative.
Do not fall into that trap of not accepting criticism from your readers. Accept them and use it to guide better content creation in the future, sometimes the most valuable resource because it comes straight from the customers themselves.
4. Content marketing is a relationship builder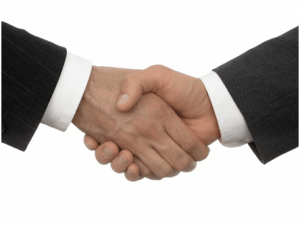 Content marketing is a flexible platform with multimedia capabilities to deliver information in a variety of formats, by implication reaching as many people as possible.
Certainly, if content marketing strategies are executed properly real connections would be established, in the long run, build relationship with customers and prospects.
By continually providing value in an engaging manner, you are building a repertoire with your followers.
The more interactive you are, the more responsive your audience will be. Always leverage your content as a source of discussion and establish your brand as the authority in the field.
5. Content marketing is time-consuming
If something is time-consuming that means, you have to be consistent and committed in order to achieve results.
Content marketing is time-consuming in the sense that it requires a lot of brainstorming and research, that is if you really want to develop good content.
In order to create quality content and manage it properly, you really need to put forth the effort.
However, research, brainstorming and conversation are the catalysts for creativity.
Once you have generated your concept, you need skilled professionals to produce your materials. For maximum effectiveness, you also just have to think about hiring skilled graphic designers, video producers, and web developers.
These professionals will add the artistic design and beauty to your content. Once your content is out in the public sphere, you will also need to develop it into a dynamic selling point.
6. Measuring the content marketing return on investment could be very difficult

Another thrilling fact, every content developer or anybody is that measuring content marketing Return on Investment (ROI) is not easy.
Most of the discussions, surveys, amongst top industry stakeholders in the digital marketing sphere regarding content marketing show the ROI is not easy to measure.
The fact is that many businesses don't really have a specific budget for content marketing and that is bad; the money often spent on content marketing are significant.
Logically, you measure the impact and return using content marketing metrics and KPIs. Otherwise, it's difficult to make the case.
Further to buttress this point:
Content marketing is a great conversion tool, but it is dependent on the target audience. Just because a person enjoyed your blog article on landscaping, there's no guarantee that they'll buy your products or services.
It can be risky to spend a lot of hours developing content only to have it fall short of producing any kind of ROI.
This is just a risk that content marketers must accept in this profession. The secret is to believe in your abilities to produce actions through the quality of your content.
Now that you have seen some important things and benefits of content marketing, there are some problems you're bound to face as well.
Without a doubt, there are a lot of issues entangled with content marketing in Nigeria and other parts of the world.
But there are also solutions that will help you overcome these issues.
Be you a blogger, marketer, or content developer, you will be able to create an epic content if you must follow some of the solutions that I have proffered in this article.
Whether you are blogging about your small business or any sector at all, someone else has already been blogging about it for a long time. To make matters worse, there has never been such intense competition for your audience's attention.
Sometimes, as content blogger or blogger we get so focused on creating our content that we forget that our audience development strategy should come first.
Issues Associated With Content Marketing
I have seen quite an array of specific problems that hamper content marketing efforts. Sometimes, these often boil down to the same old problems most of which I will outline below so you can avoid them.
I have also tried as much as possible to proffer some solutions that will help you develop your content marketing strategy right.
Not avoiding old style of SEO and focus on quality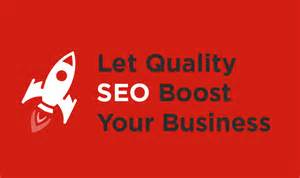 The Search Engine Optimization (SEO) has been an indispensable part of content marketing. Through the Search Engine Optimization (SEO) skills your website will be able to be identified by search engines like Yahoo, Google etc.
[bctt tweet="It's good to make sure you hit the major time zones your audience is in, but that's not the most important aspect of content marketing." username="DMSInstitute"]
But you would be astonished at the number of people who still think content marketing should be heavily keyword based and focused on links that are not absolutely true.
On the contrary, do not get me wrong I am not knocking Search Engine Optimization (SEO) for content discovery, but it is clear that a good content strategy has to include content to help people find you and keep them there.
That's why we have taken our time to explain everything you need to know about Search Engine Optimization in our digital marketing training course.
Click here to learn more about the course outline or use the link => https://digitalmarketingskill.com/digital-marketing-training-course/
Nevertheless,
Search Engine Optimization (SEO) is very good for you as a blogger or content developer but I advise you never to underestimate the value of creating relevant articles and long form, interactive content to highlight your value to your target audience.
More so, another issue associated with content marketing is that bloggers are just curious about the time to do their posting without actually considering the quality of their post.
Everywhere you look, people are trying to figure out when they should post their content.
Sure, it's good to make sure you hit the major time zones your audience is in, but that's not the most important aspect of content marketing. But, timing does not matter as much as quality.
If you create good content regularly and bring it to the attention of those who are likely to reshape, that's a good start.
Not staying focused and strategic at all times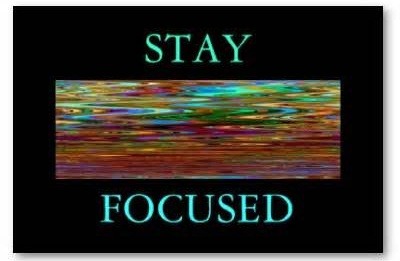 Some organisations or bloggers are developing their content marketing without effective content strategy application of strategy. Using content marketing without a strategy is like trying to drive a car without a steering wheel.
[bctt tweet="Using content marketing without a strategy is like trying to drive a car without a steering wheel." username="DMSInstitute"]
If the wheels are not there then you wouldn't get to your destination at the appropriate time. This is what happens to content marketing when the strategy is not there.
The customers are the main set of people whom you are trying to reach but you definitely need to identify them.
That means if you're not sure who you're creating content for and what they need to get from it, then you are definitely suffering from this content marketing that lacks strategy.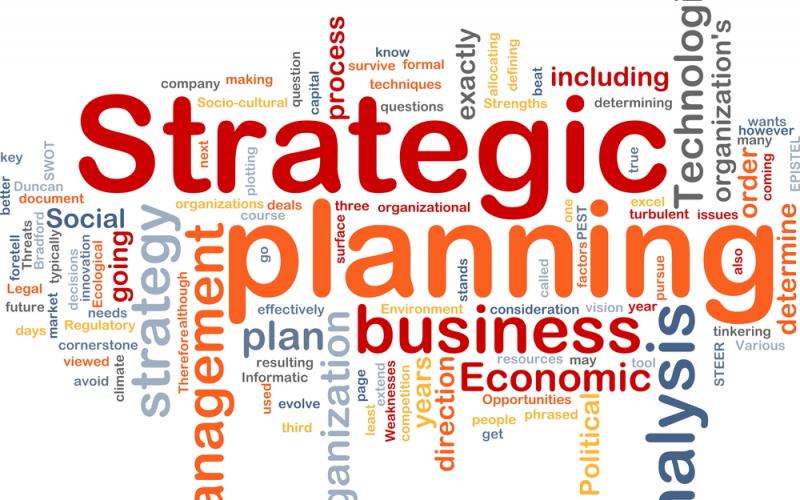 In a bid to salvage this predicament, you have to identify who your main customers are.
You also need to identify their goals when they read your content. When developing your content, you must ensure that it tries as much as possible to address certain issues.
According to CMI's own content strategy framework, audience consideration should come immediately after content planning.
Note: If you are creating content and don't have an audience yet, please stop creating content.
[bctt tweet="If you are creating content and don't have an audience yet, please stop creating content and re-strategise." username="DMSInstitute"]
In line with that:
Ensure that your content positions your brand, company and services in the marketplace in an effective way.
It is advisable to figure this out and you will know what your message is and where to best publish content for improved awareness, leads and sales.
When you do this, it will pay on the long run; this is because you have gotten the strategy and have a focus.
Another thing which you have failed to get right is that you are trying to be everywhere; I have already told you that you must be focused and strategic.
You really have to ensure that you are not parading yourself in all angles. Be known for one thing and be good at it.
If you trying to create something new for every channel, every day, every couple of hours. That's a one-way ticket to a nervous breakdown. It is impossible as a blogger or content developer to market effectively with content if you're trying to be everywhere.
[bctt tweet="If you trying to create something new for every channel, every day, every couple of hours. That's a one-way ticket to a nervous breakdown. " username="DMSInstitute"]
I advise you that it is far better to invest in creating some excellent pieces of content, then repurpose them into other formats.
Extracting quotes to make quote graphics, sharing key points via social media, and creating presentations, podcasts, and ebooks are all easy ways to make your content work twice as hard.
In a bid to being focused, you should also be consistent.
A lot of customers like to see brands having absurd conversations on Facebook, Twitter etc; occasionally they even attempt to join in while their website simply puts across a stiff corporate behaviour.
In order to be successful in content marketing, business owners must learn how to develop objectives, develop highly relevant contents, I have listed some content marketing strategy that you need to achieve overall success.
So let's get underway:
Step 1. Define objectives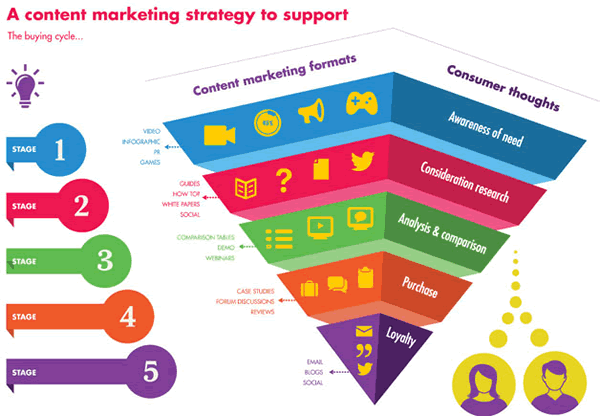 Every marketing strategy must have a well-defined objective, and content marketing is not left out with any other marketing initiative, the first step to launching a successful content marketing program is to define your objectives.
You should endeavour to ask yourself some critical questions like;
What is my business trying to achieve and how can my content marketing strategy help me achieve that?
Am I trying to increase sales, engage new readers, and extend existing relationship or what?
These are some objectives which any content marketing strategy should have.
So you have to choose and define your objectives. Critically think about your objectives, define them and then work on them so you don't get lost in the process.
Now that you have defined your objectives, you now have to move forward. This is the time to develop a clear strategy to achieve them.
READ: Effective Digital Marketing Approach | 5-Step Digital Marketing Strategy
Step 2. Identify your audience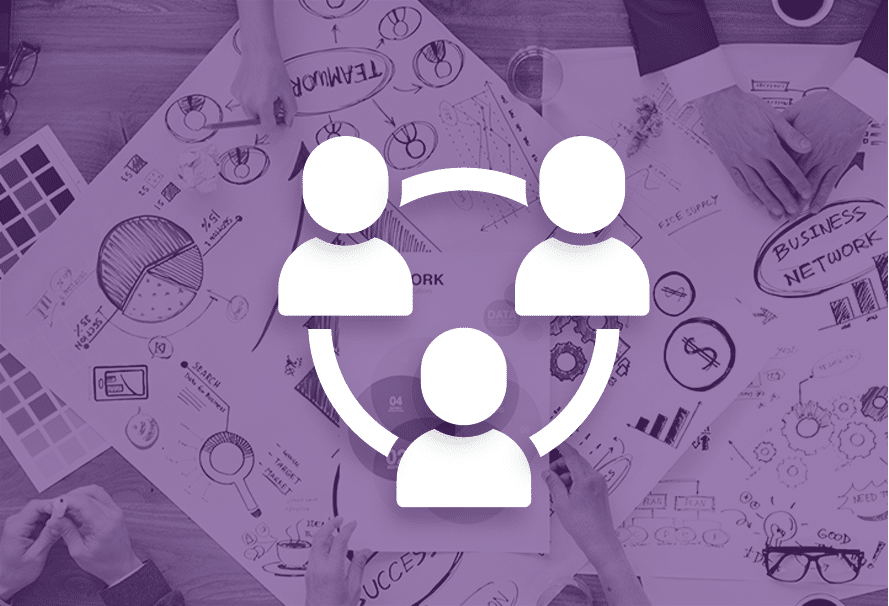 Knowing your audience at the initial stage could be difficult.
But having an in-depth understanding of your audience will help you create engaging, relevant content that will turn your audience into loyal customers.
Knowing your audience requires you to know what they care about, what their interests and motivations are amongst others.
It will be thrilling to know that most successful businesses understand their customers, while content marketers understand their audience.
READ: Reach your Target Audience: How do you identify your audience?
Step 3. Define your content type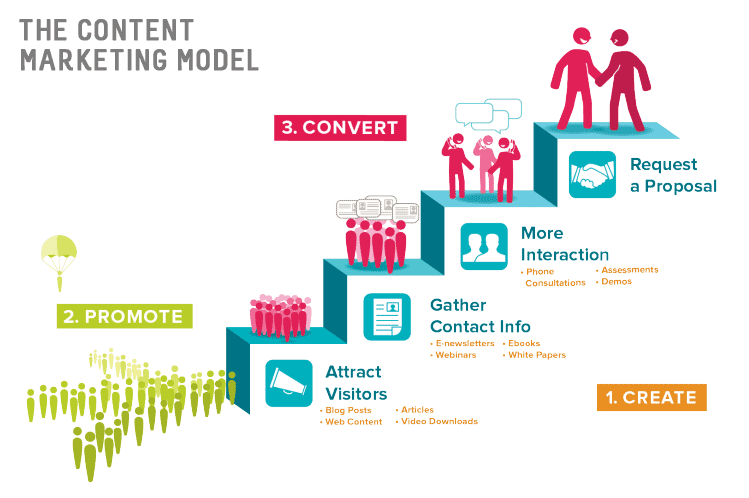 There are specifically two phases of your content type. One is contents that generate timely perspectives on news, this type of content are mostly and immediately seen by search engines.
The second is contents that are always fresh and provide information readers seek. This type of content takes longer to generate significant traffic, but will continue to draw visitors over time.
READ: How to develop a super content marketing strategy for your business
Step 4. Define and own your keywords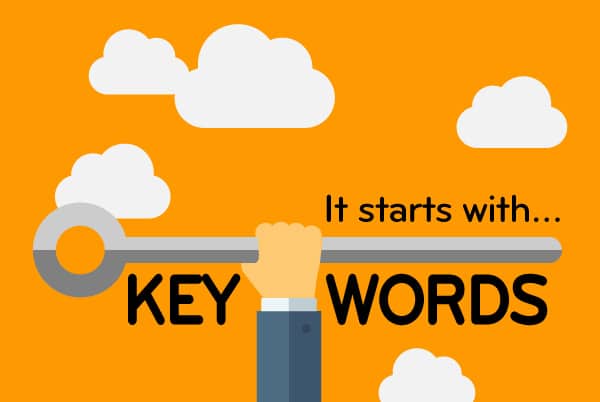 Understanding the concept of keyword is very important.
It remains one of the critical elements used in defining search traffic to your website. Learning how your customers and prospects search on Google is relevant to your content marketing strategy.
Keyword research and discovery is a continual process. But if you don't already have a web analytics package integrated into your website, look for standard solutions like Google Analytics.
Google Analytics provides you with a preponderance of information on your current audience's search habits, from which you can then leverage to inform your content strategy
(Click here to learn how to keyword research using Google Keyword Planner).
Step 5. Look for content writers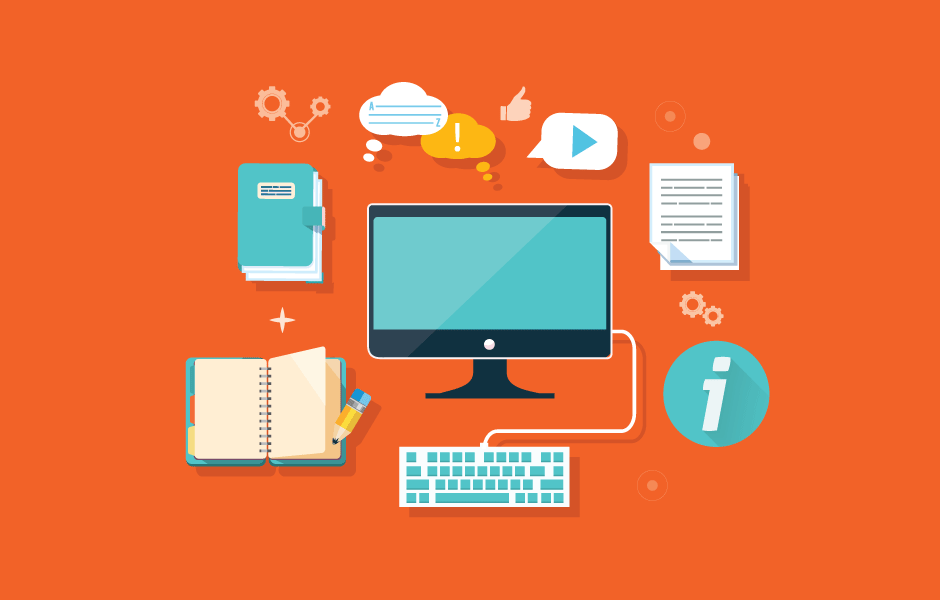 Writing or developing content requires special skill hence that's why you need to employ skilled writers who will be able to develop content that will be compelling and good enough.
[bctt tweet="Determining who writes your content is an integral part of a successful content marketing strategy" username="DMSInstitute"]
That is why determining who writes your content is an integral part of a successful content marketing strategy.
If you will be creating contents, it has to be good enough.
However, if you will be creating brand-aligned content or thought leadership pieces intended to engage consumers on your site or drive conversions.
READ: Convert your leads using step-by step content marketing tactics for your brand in Nigeria
Step 6. Prepare your website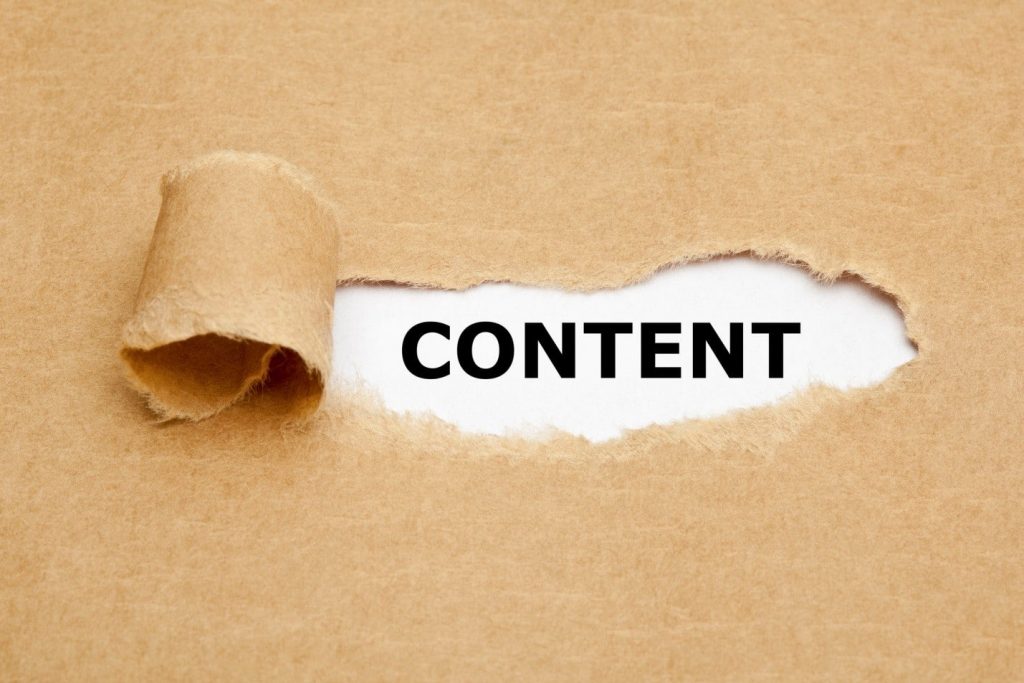 Preparing your website is paramount. If you are developing a good content, it has to be published or posted on a website that is much optimised.
The next step to think about is when your content will be published on your site, the experience visitors will have with the content, and how well that location is optimized for search.
After publishing your content on your website, you should perform a content audit of your existing site.
You will want to capture the text that exists on the page, as well as the meta-data, keywords that a particular page ranks on, and any other information that is relevant to your content strategy.
If you are publishing your content on your website, you will want to make sure the site is properly optimized for SEO which helps you ensure that your site conforms to SEO best practices. It's also important to create XML sitemaps for your website so that all of your content gets picked up by the search engines.
If you are creating news content, you will want to create a news-specific sitemap. Google's Webmaster Tools is an immense resource for best practices on designing a search-friendly site.
You also need to consider how people are accessing their information when designing your content. Content is going mobile and mobile is getting smarter. Consumers are moving beyond check-ins on smartphones and tablets.
READ: 4 Basic SEO Tips For Beginners To Rank On Google (Video Tutorial)
Step 7. Promote your content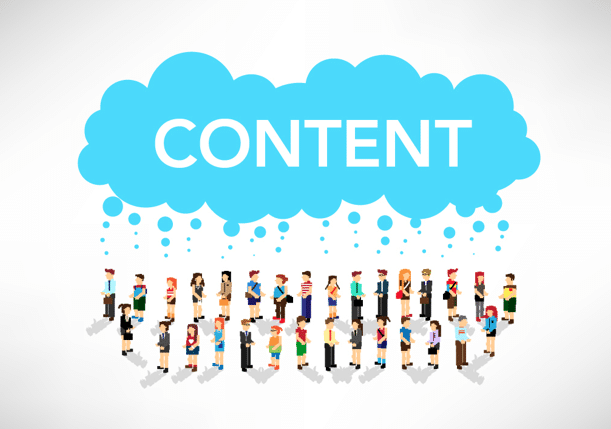 There are very many ways of promoting your content. You don't have to develop content and keep it to yourself.
If you have begun to develop a content marketing strategy, you should know that simply creating content isn't enough. As content marketer or developer you should be able to figure out how best to promote your content on various platforms.
However:
The fact remains that it doesn't matter how good your content is if nobody can find it.
In addition to creating quality content, you must focus on getting the content to your audience when and where they want it.
Mind you all of your content marketing should work in line with all of your other digital marketing initiatives such as Search Engine Optimization, Social Media Marketing, and Email Marketing etc.
You can as well leverage the powers of other influencers.
READ: Lead Generation | A Complete Beginner Guide To Generating Leads
Understanding the whys and hows is crucial to determine the direction of your content marketing plan. That's why I can't emphasise enough just how important it is to develop a unique strategy for your brand.
This will save you a lot of time and disappointment later on, and enable you to get visible results within a sensible period of time.
If you're not sure how to progress, why not register for our digital marketing training to learn how to start a content marketing plan from scratch. It should point you in the right direction.
More articles to read: