Email marketing in Nigeria is growing rapidly in a lot of ways. Nigerian companies are beginning to see the aftereffect and positive ROI of having an email marketing campaign as part of their primary tactical online objectives.
If you are running an email marketing campaign today, I've got two questions for you.
Are you positively growing a strong and convertible database
How often are you engaging with the leads that convert from your website into your database
If you're answers are not quite clear on those two questions, then most likely, you will need help on email marketing.
Today, we are going to walk you through the proper guidelines towards creating a proper email campaign, engaging your audience and increasing revenue.
We live in a world of over produced content, we are not short on content production, neither are we short on emails.
A great bulk of this emails are considered spam by users, that's why it's difficult to reach a lot of people today, let alone get a response from them or an action taken by them.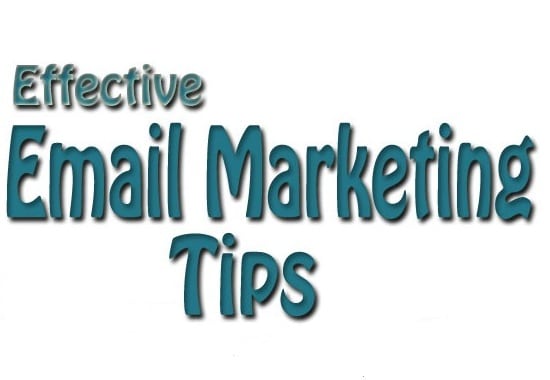 Even in the digital marketing world, a lot of so called experts shy away from email marketing, as a result of the dis taste people have acquired for email spams and more.
But the truth is we have not found any of this other methods to be as useful as the process of nurturing both your prospective and existing customers through the power of email marketing.
It's important that you are able to navigate through the amount of content produced out there. That's why we have listed 10 guidelines to help you arrive at that point of quality delivery.
Before we get into that, you might be asking why you need to adopt an email marketing strategy,
Well here are 5 researched statistics on email marketing
[bctt tweet="For every $1 spent on email marketing, the average return is $44.25″]
10 GUIDELINES FOR A SUCCESSFUL EMAIL MARKETING CAMPAIGN
1. Choose a great email marketing provider
You can try out various email marketing providers, speak with various friends and colleagues who use some of these platforms and get their feedback on their respective performances.
There are various email marketing providers in the market that make your email campaign process go a lot easier, we would like to recommend to you:
Aweber
Getresponse
Constantcontact

Whichever you go with, ensure that their services meet your criteria and they are able to deliver on the goals you are trying to achieve.
2. Keep updating your database
If you've had your website running for a long time, chances are that you already have an existing database, it's important that on a regular consistent periodical basis, you are updating that database for new information, like updated emails, addresses etc.
you can use tools such as:
3. Building your subscribers list
If you are trying to email people that did not opt-in to your subscribers list, the more trouble you might have with email marketing providers, simply they because they don't accept such lists that did not opt-in. It's going to be more difficult getting an email across to these people.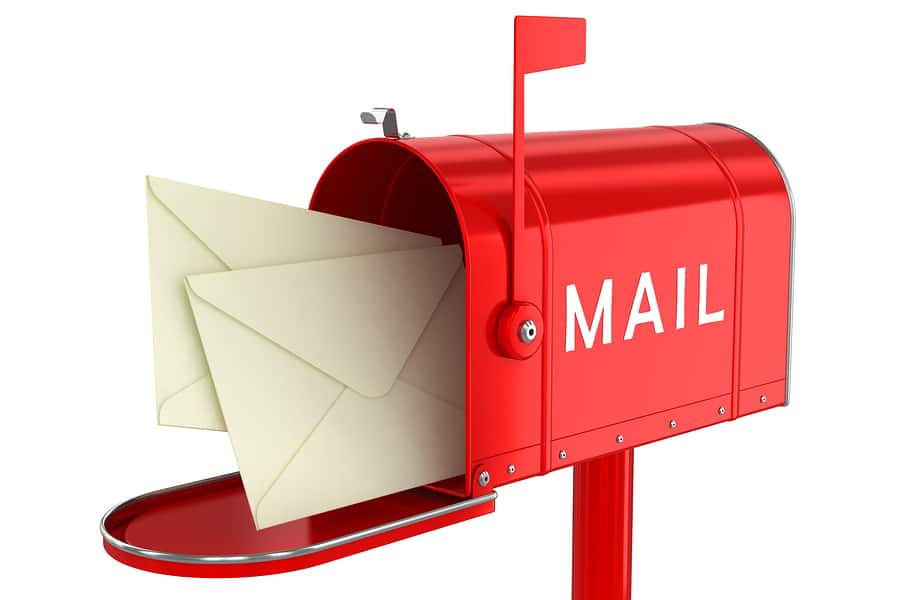 That's why the best recipients of your email are your subscribers that opted in for your emails, let's check out some smart ways to get people to get in to your subscribers list:
Get an email signup newsletter form on every significant page of your website
When you create email blasts, you can add a link to a signup form within your email signature to remind people to opt-in.
Create an opt-in within your inquiry, purchase and order forms
Add an opt-in to customer survey forms you send out
[bctt tweet="The best sales leads of your email are your subscribers that opted in for your emails"]
4. Make sure your contacts are organized
Make sure you are always segmenting your email marketing lists and breaking them down into various classes. Most people have a low Click through rate on their emails simply because they blast the same emails to every single person.
Sometimes you might have a peculiar email for a specific group of people, having a segmented list will increase response rates and ensure you are always interacting with the right people.
Here are some common fields to segment your lists by:
Industry
Location
Lead Source
5. Always plan out the purpose ahead of time
Be careful not to be like most companies that send out emails arbitrarily, without having a purpose for each message sent out. Those that practice this, often have their emails produced looking all disorganized and disoriented.
Spend as much time with your email marketing and content creation team to ensure that every single message going out is crafted for the right segment and the purpose of each message sent out can be pinpointed.
Here are some campaign objectives worth considering when crafting your message:
Driving traffic to new pages or articles
Creating various promotional content around a specific product or service
Qualifying a lead beyond information submitted
6. Keep the design simple
Don't over do your designs on your email marketing campaigns, the simpler the better, just like in marketing, the more simplified the strategy the more effective it will be.
Follow the guidelines below to ensure optimum performance:
Use more images than text
Include a call to action
Use design smartly to focus on the most important parts of your copy.
[bctt tweet="Don't over do your designs on your email marketing campaigns, the simpler the better"]
7. Create exceptional copy
The essence of writing great copy cannot be over-emphasized. Knowing the process of crafting messages that appeals to both the emotions and logical minds of people, to the point of driving them towards a particular call to action is a great skill to have.
Most companies pay a lot of money to have a copywriter craft some of this messages to their audience. If you would like to learn some of the tricks involved, we recommend you follow this blogs:
Perry Marshall
copyblogger
Gary Halbert
8. Have an attractive headline
Make sure you're subject line is catchy and attractive, but not spammy. If you're subject line isn't good, your email may never get opened and could be considered spam.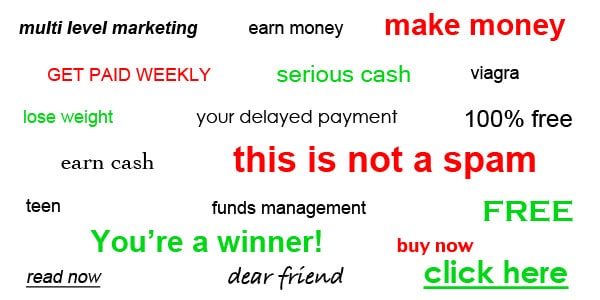 [bctt tweet="Make sure you're subject line is catchy and attractive, but not spammy"]
Follow the following guidelines to enhance your chances higher open rates:
Not more than 45 characters
Don't use spammy words like "free", "download now", "order now", "get now" and "urgent"
Keep your headlines attractive, memorable and intriguing
Include your brand name/company name
9. Track all email activities
When launching out to create a proper email campaign ensure that all activities for tracking are set up. Always ensuring that you are able to evaluate the effectiveness of each email campaign will have a positive effect towards maximizing your ROI.
Tracking can be done through the tools provided on the dashboard of your email marketing service provider. Also you can use google analytics to track the activities generated from email.
Here are some of the metrics you should be looking out for:
Click through rate (rate at which your contacts click on links / calls to action in your message)
open rate (rate at which your contacts open and view your messages)
Deliverable rate (rate at which your emails are received)
Bounce rate (rate at which your emails are glanced over)
10. Keep on testing
The best way to build your email marketing campaign is to take all of this advise and test which ones work best for your business, because there are so many ways to go about building your email campaign, and by only noticing what your audience responds to can you build a successful campaign.
Keep on testing the following areas:
Call to action
Subject lines
General Copy
Fonts, colours, images
In Conclusion
We have highlighted all the major steps and guidelines towards creating a successful email campaign. Even if you generated a lot of unqualified leads, the beauty of email marketing is such that you can always nurture and guide your audience towards your offering over a period of time.
Did you enjoy this article? We give away 98% of our digital marketing resources for FREE. Right now, I want to prove that to you, join our community right now for FREE access to our actionable digital marketing resources to help you increase your sales and customer base online faster. It is absolutely FREE.