Are you worried that your email click-through rate and email marketing strategy isn't working?
If your email click-through rate (CTR) stats are underwhelming, you're probably right.
Email is one of the simplest and most effective ways to connect with your current and potential customers.
No matter who you're reaching out to, you only have seconds to capture the attention of the reader in what is already a busy inbox.
Let's face it, if subscribers aren't clicking your links, that means fewer leads and sales, which will affect your income.
That's why it's essential to make more subscribers want to click.
And this is one of the many reasons why our digital marketing training is most preferred due to the very immersive and practical email marketing class that teaches you how to use email service providers (software) like GetResponse, build email lists with landing page like Instapage and a content marketing class that teaches you how to write compelling and sellable copy to 10x your conversions through increased email opens and clicks.
Click here to learn more about the training.
By the end of this post, you'll know some tips and strategies that'll help you create more effective email marketing campaigns that boost your email click-through rate so you can get more leads and win more business.
What's a Good Email Click-Through Rate for Email?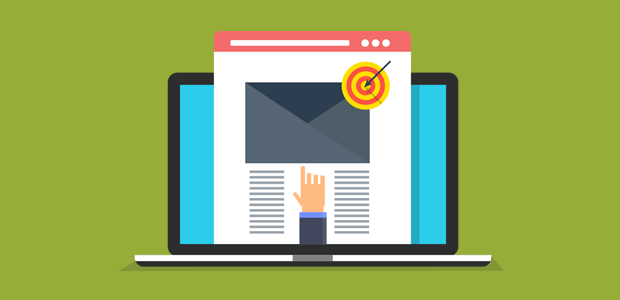 Before we talk about how to improve your rate, first it's important to get a sense of where your current ones stand in the context of your industry, business or product.
This handy comparison chart from Constant Contact can help give you a sense of the best rate for your industry. You should also be able to find information on your CTR via your email provider.
The first step is to work out what average email click-through rate you should aim for. It turns out that settling on a CTR average can be challenging.
That's because email marketing benchmarks vary widely.
For example, Paceco says an email marketing click-through rate over 10% is good, though many emails with large recipient base don't get anywhere near that number.
Delivra gives an average email click-through rate of 3.57% across all sectors.
Within that, legal emails have the lowest CTR at 1.04%, while sports emails have a whopping 7.49% CTR.
Mailchimp's 2017 benchmarks on email open rates by industry show click-through rates ranging from 1.25% in the restaurant industry to 5.13% in the hobbies sector.
If your current email click-through rate is lower, you've got a target to aim for. If they're higher, the tips in this article will help you improve them even more.
How do you Calculate Email Click-through Rate?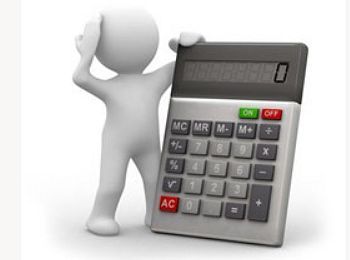 The email click rate (also known as an email click-through rate) is the percentage of people who click on a link or image within an email.
The email click rate may be considered a measure of the immediate response rate of an email, but not the overall success.
A click is tracked by a tracking code appended automatically to the email links by your Email Service Provider (ESP).
Click through rate calculation is:
[bctt tweet="Unique clicks ÷ Delivered number x 100 = CTR." username=""]
How to Get Higher Email Open Rates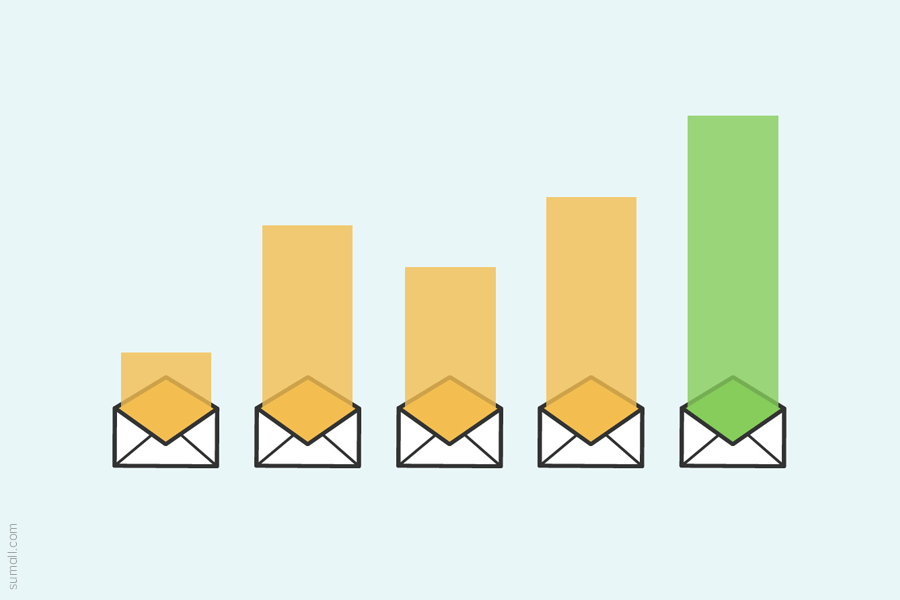 If people don't open your emails, they're never going to click.
That's why you have to improve your email open rate before you can improve your email click-through rate.
Here are some tips to help you do that.
Keep Your Mailing List Fresh

Avoid

Spam

Filters

Perfect Your Send Timing

Make Your Subject Line Stand Out

Don't Forget your Pre-header Text

Fix your 'from name'

Write to Just One Person

Write Like a Friend

Write Amazing Content…Every Time

Don't Forget Your Mobile Users
You can click here to read our comprehensive guide on 10 Best Hacks to Boost Your Email Marketing
How to Improve Your Email Click-Through Rate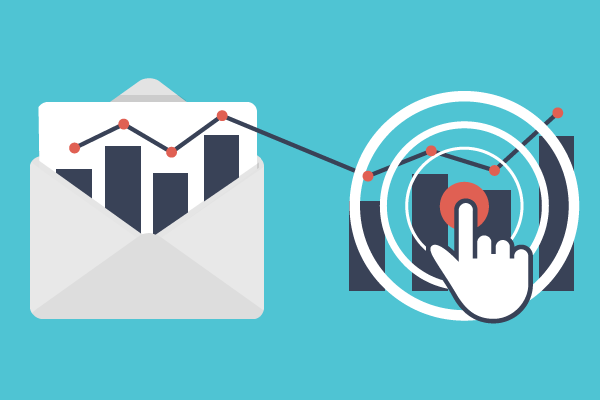 Assuming people open your emails, there are several areas to optimize to get them to click on one of the links in your email.
Let's look at those now.
Email Click-Through Hack #1: Look After Email Formatting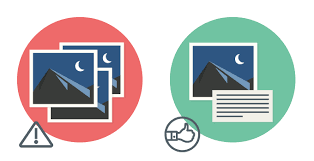 Getting formatting right makes a big difference to whether people read your whole email or abandon it unread.
And we don't have to tell you what happens if they don't read.
Here are some of the formatting areas to fix:
Make your email mobile-friendly. More people read email on mobile devices than desktop computers, so this is essential. An unoptimized email will be abandoned fast.

Avoid hiding key information in images. Not only is this bad for email accessibility, but if images are blocked by default, as happens with a lot of email clients, recipients will miss vital info which could help them decide to click.

Make sure the email width is right. Emails that are too wide or too narrow make a bad impression, and stop people from reading and clicking. Solve this by having a responsive email design – that'll allow it to adjust for

all screen sizes

.

Create scannable emails. If the email is long, break it up just like a blog post, with subheadings for better readability. The email below is one example.
Email Click-Through Hack #2: Improve Email Content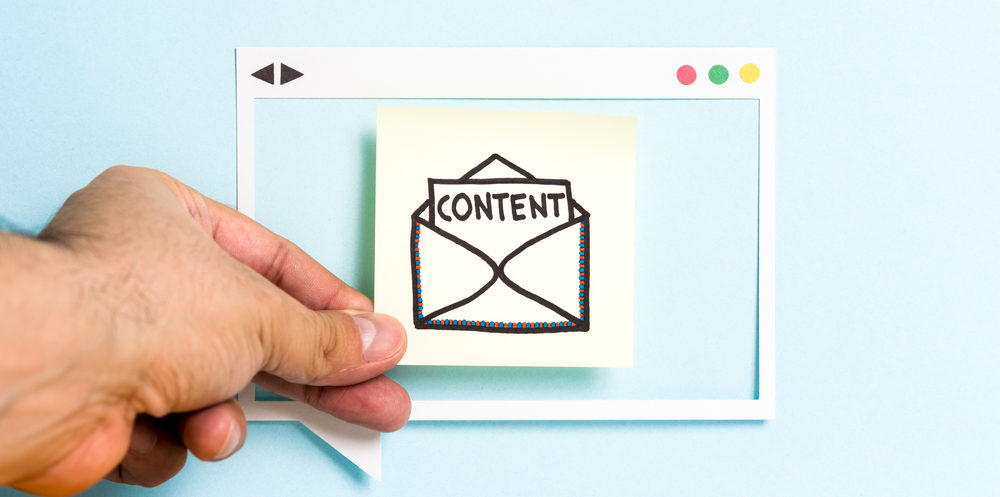 Once subscribers open your email, the content is what'll keep them reading and lead them to click your links. There are a few things you can do to make your content more effective:
Make emails interactive, which is a growing trend according to the

Litmus 2017 State of Email Report

. Animated GIFs, video thumbnails and videos can get and keep readers' attention.

Use images. Since human beings respond to visual stimuli, emails with images generally have a higher click rate.

Ask for feedback. If you're running a poll or short survey, people will almost always take part, especially if there's an offer they want to take up at the other end.
Email Click-Through Hack #3: Segment and Personalize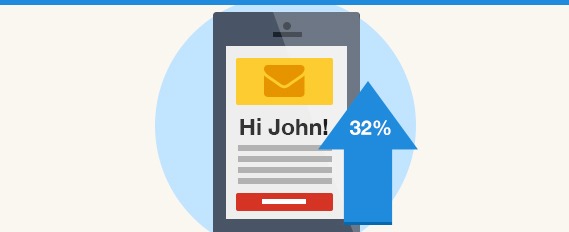 Do you send all your emails to everyone on your list? If you do, it's time to stop.
That's because everyone won't be interested in everything all the time, so if you want people to click, you're better off sending them relevant information.
That means segmenting your audience.
[bctt tweet="The more relevant an email is, the more likely people are to want to take action." username=""]The more relevant an email is, the more likely people are to want to take action.
Personalization is also important and is proven to boost email marketing click rates.
We're not just talking about using people's names in subject lines and the body of the email, but about using the data you have about your subscribers to tailor the email marketing experience.
With more and more data available, personalization, segmentation and micro-targeting will become more important in boosting your email marketing click-through rate.
Email Click-Through Hack #4: Format Images With Alt Texts (And Links)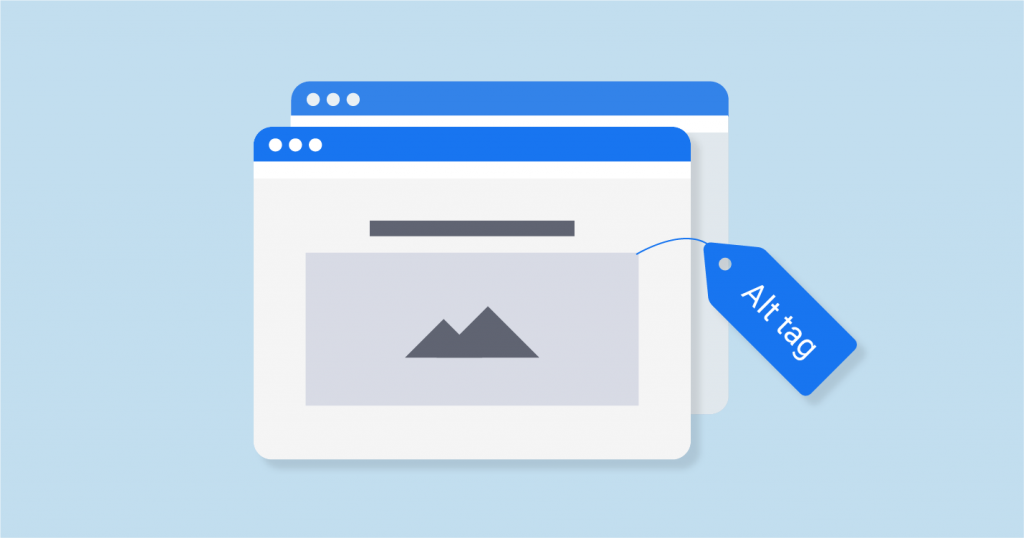 Vero analyzed over 5000 campaigns and found that campaigns with images had a 42% higher CTR than campaigns without images.
Another survey by HubSpot shows that 65% of respondents prefer emails that contain mostly images vs. 35% who prefer mostly text.
While your emails must make complete sense even without images (also called designing for the images off experience), it's important that whichever images you use add meaning to your story.
Also, since images are turned off by default in most email clients, you should add relevant alt texts to them.
This text shows up even if your image is not displayed. Most email marketing services let you easily fill this field for your images.
You can also try adding links to images as they're friendlier to click over the mobile as compared to a button or text-based CTAs.
Email Click-Through Hack #5: Match Content with Brand/Website
Even inconsistency with your brand will boost clicks on one link, but that's the one for unsubscribing.
Since you aren't pursuing that, make your emails look consistent with your website.
Adding your logo as the first element of your email is a handy way to do it.
A good example of a branded email is that of IFTTT, a cool service that lets you automate things like putting your phone on the general or silent mode — and a ton more.
You should also strive for consistency between your website and emails.
Email Click-Through Hack #6: Use a Focused Layout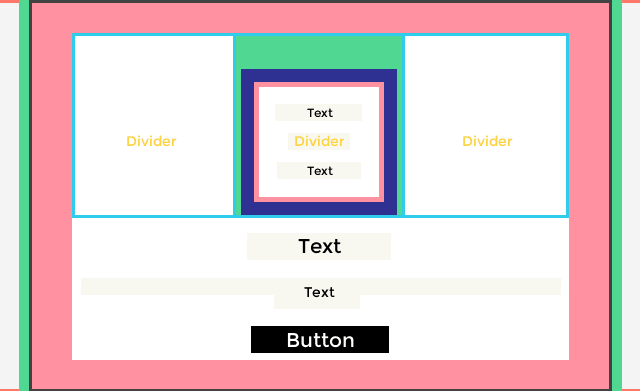 How you present your information determines how your readers receive it.
If you plan your email's layout well, you can get your readers to move naturally towards your Call-to-Action (CTA).
Campaign Monitor got a 127% increase in email click-throughs by redesigning their blog email.
MailChimp's email design reference guide recommends using a single column layout if you want your readers to perform a specific action.
Multi-column layouts often suit emails that have a lot of content to share.
These could be email newsletters or product emails that discuss lots of features.
Email Click-Through Hack #7: Follow the F-Layout for Offering Content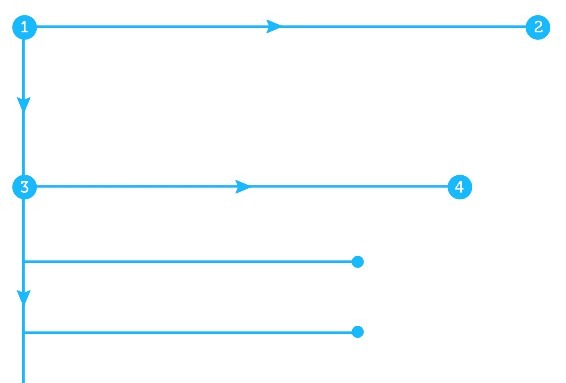 The F-Pattern or F-Layout describes the most common user eye-scanning patterns when it comes to blocks of content.
The F refers to the reader first scanning a horizontal line across the top of the screen, as is understandable for cultures that read left-to-right.
Whether you optimize your email content for the F-pattern or not, that's how people will read (scan) it.
Try to front-load your emails to offer the most important content immediately.
Design them for scanners who begin at the top quickly making their way to the end.
When designing your email layout, it's essential to consider the way your visitors are most likely to view your page.
By knowing where their eye gaze is likely to go, you can create a visual hierarchy and place your CTA in the best locations for them to convert.
Email Click-Through Hack #8: Perfect your Timing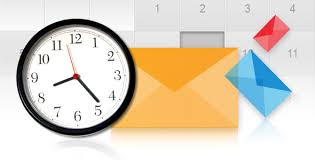 Timing is another important factor in getting your emails clicked.
Timing can have a huge effect on whether or not your subscribers open and click through on your emails, so think carefully about what time and day you send your emails out.
[bctt tweet="If your email arrives when people don't have time to take action, they may never get to it." username=""]
You might not be able to figure out the perfect time immediately but perform some A/B tests to identify which timeframes seem to perform best and explore those in future campaigns.
However, the bottom line on email send time is this:
Imagine a day in the life of your typical audience according to the customer avatar that you have designed.
What are they doing in the morning, afternoon, and evening? What does their workday look like? How late do they stay up at night? How early do they rise in the morning?
All of these questions will help you decide on the best time to send your emails for higher open and click rates.
Frequency is also important to the email click-through rate. Send too few and people will forget who you are, so there's no incentive to open and click.
Send too many, and you might end up in the spam box.
The best thing to do then would be to send less aggressively and more regularly.
Did you get see what I did there?
Email Click-Through Hack #9: Optimize Your CTA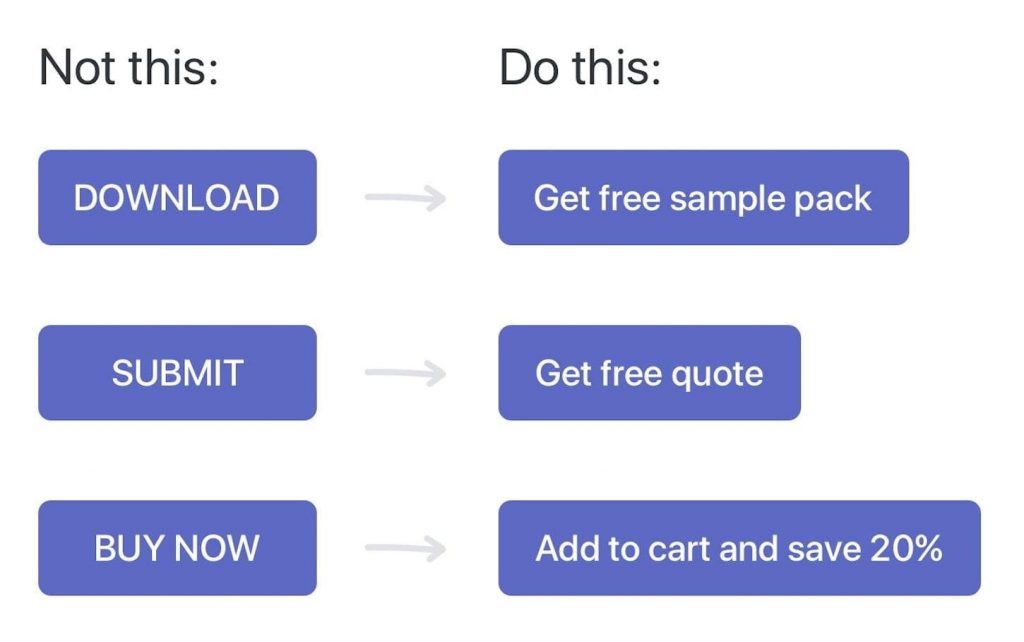 "One Page. One Purpose. Period." – Oli Gardner
Our version would look like "One Email. One (Primary) CTA. Period."
When it comes to giving choices to customers, less is always more. More choices often cause fewer conversions. This applies to email CTAs too.
There are lots of resources to back this. Marketing Sherpa tells of how Whirlpool got a 42% CTR increase by bringing down the number of CTAs in its emails from 4 to 1.
Also, a clear call to action wins the click. For best results, give people one thing to do when they read your email, and they'll likely do it.
CTA placement is also important. For example, Digital Doughnuts found that putting their CTA on the right of the email increased the email marketing click rate.
Put simply, here are some email CTA optimization tips:
For CTA text…
Use action-oriented text

Make your button text large and legible

Keep the text short and precise

Try using the first person and personalize it

Create a sense of urgency
For CTA design…
Use bright colors

Add white space

Keep it above the fold and early into the content

Only use necessary and primary CTAs and arrange in order of relevance

Test positioning
In all that you do, for text or design, ensure that you run tests on what would work, when it'll work and for whom it'll work.
Email Click-Through Hack #9: Build Trust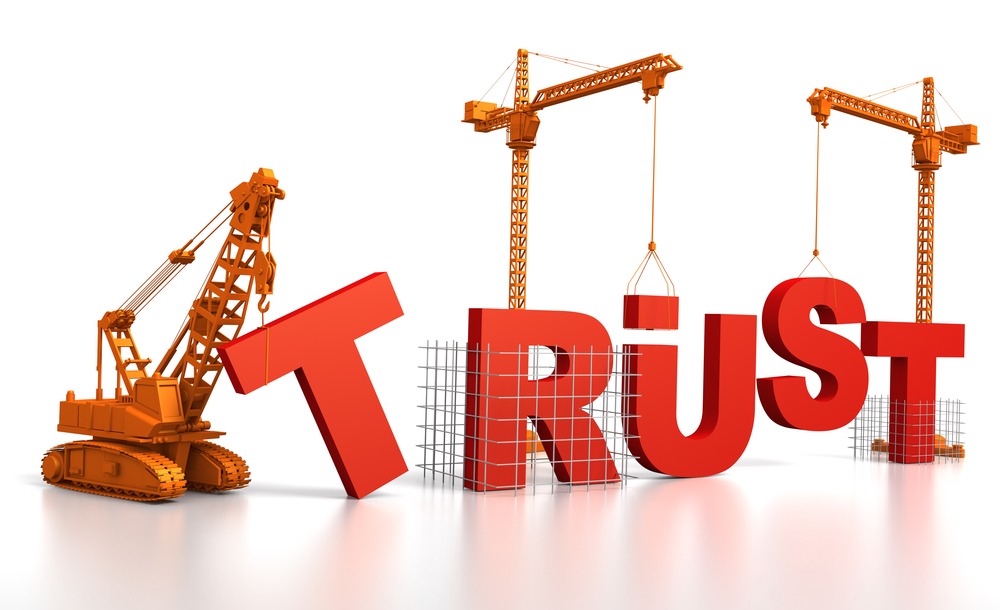 One factor that affects whether people click is whether their internet service provider trusts you.
If you don't want to be marked as spam or junk, you'll need to look after your sender score which affects email filtering.
Your sender reputation also relies on user interaction.
In other words, the more people open and click your emails, the better your sender reputation.
And the better your sender reputation, the more likely it is your emails will get delivered.
Once the email is in the inbox, there are other trust factors to be aware of, like:
Using a real email address that's a person's name rather than a generic or "no-reply" one.

Including a sender photo and signing the email from a real person.

Including social media links at the bottom of the email; these show you exist beyond the email, and are proven to boost email click rates

by 158%

.
Email Click-Through Hack #11: Don't forget Mobile Users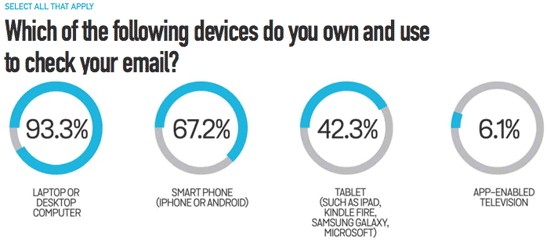 According to eMailmonday, mobile email accounts for 15-70% of all email opens (depending on your target audience, product and email type).
And, according to BlueHornet, 67.2% of consumers use a smartphone to check their email.
This means you simply can't afford to ignore your mobile users –you have to appeal to them.
The obvious tip here is to make sure your email is mobile-­friendly (with responsive formatting and loadable media), but also consider the fact that mobile screens are smaller, so long subject lines won't be viewable on mobile devices.
Aside from keeping your subject lines concise, here are some more tips for appealing to mobile users:
Keep the formatting simple (single-column), under 600px wide.

Use a larger font– small fonts are difficult to read on mobile.

Don't assume images are being displayed (Android turns images off by default). Make sure it looks good without them.

Use smaller images to reduce load time.

Use a large call-to-action button– larger buttons are easier to tap with a thumb.

Don't place two links next to, or on top of one another. That way, the user would tap the wrong one by accident.
Email Click-Through Hack #12: Use Social Sharing Options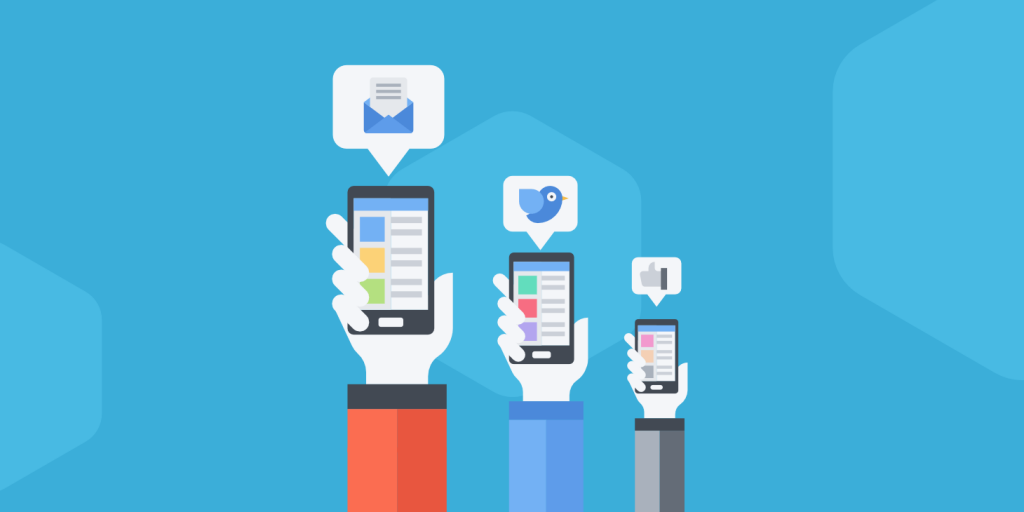 According to Marketing Charts, "emails that include social sharing buttons have a 158% higher click-through rate".
[bctt tweet="The spike in CTR comprises the clicks made on the social media buttons/links and the clicks made by people whom the email reached via social sharing." username=""]
Bonus Tips to Improve Your Email Click-Through Rate
Here are some bonus tips that can help you achieve a better email marketing click-through rate.
Test Everything
The only way to know what's working and to fix what isn't is to test.
So, test email subject lines, preview text, personalization, messaging, layout, call to action and timing.
And if you can think of anything else to test, test that, too!
Resend Campaigns
If people didn't open your email the first time around, send it again.
That gives them a second chance to click.
Don't be afraid to experiment with a different subject line, plus you'll definitely want to send it at a different time of day.
That can get a few more opens and clicks.
Conclusion
While I don't suggest you attempt to mash all of these 12 email click-through rate hacks into one big experiment, I do suggest that you start testing what you've learned.
First and foremost, make sure that your email content is locked down. If you're not getting people to read your emails, then there's no point in sending.
After that, give some thought to when you send your emails and build out a schedule to test various days and times.
And lastly, pay special attention to your CTAs (text, button or image) using the tips above in this post. All the clicking goes down in your CTA.
At the end of the day though, these hacks are all taking advantage of how the human brain works.
And while that might be enough to capture your reader's attention in 3–4 seconds and also get them to click-through, you are still a human and they are too.
All of these and more are part of what you get when you attend our digital marketing training.
Plus, you also enjoy 1-year support to help you get a perfect hang of these actions and redirect you whenever you derail from the process.