An e-commerce business is one of the businesses that fall into the category of a home-based business. If you have ever wondered what kind of business you can do from your comfort room, then you are in the right place.
According to Webinterpret, by 2040, 95% of retail purchases are likely to be made online and traditional retail may hardly be in existence.
This is one of the reasons why you should be interested in an e-commerce business. Imagine starting an e-commerce business and growing between now and the proposed year, you would have made more than enough profit and also expanded your business.
For you, it could be that you have already started an e-commerce business but you don't know how to grow this business to give you the profit you desire.
You could be doing the following:
Selling to the wrong target audience.
Not advertising your business and several other things you will discover when we get to the part where you learn how to grow your e-commerce business.
For someone starting out new, you also need to know what you should do to grow this business that you intend to start, for sure you don't intend to start a business without growing it.
[bctt tweet="Growth is one aspect of human existence that cannot go into extinction, either you decide to grow yourself, your business or not, growth will still take place." username="dmsinstitute"]
The difference is that, if you are deliberate about growing, you get all the resources you need for your business, you will grow faster and better than just leaving your growth to chance. Just like reading this article.
The resources are limitless depending on how much growth you want to attain, and how far you can go to utilize the resources. It includes but not limited to books, articles, videos on business strategies.
An e-commerce business off course falls into the category of businesses that should definitely grow. Starting an e-commerce business requires the same thing as every other business does, except that you don't necessarily need a physical location for this business.
[bctt tweet="The nature of e-commerce business is such that it cannot grow outside digital marketing. Everything you need to start and grow this business lies in the hands of digital marketing and this is why you can't talk about an e-commerce business outside digital marketing." username="dmsinstitute"]
Digital marketing helps your e-commerce business to exist and grow simultaneously, with all its strategies. As you would see in the other part of this article if you will read till the end. We talked about how digital marketing contributes to the growth of all kinds of business not only e-commerce business.
Before we get started with the definition of e-commerce business, we want you to see a video of one of our students who made more sales in her e-commerce business after she registered for our course and applied what she learned to her business.
[embedyt] https://www.youtube.com/watch?v=rtqzz5UCSPA[/embedyt]
Like we said earlier, learning and growth work together, but if you decide not to practice what you have learned you cannot get results that would bring about growth especially for an e-commerce business like you would be taught in our 90% practical digital marketing course.
You will learn practical ways to grow an e-commerce business using digital marketing strategies from content marketing to social media advertising and many more.
In this article, you will learn
The definition of e-commerce business
The types of e-commerce business that exist
How to start an e-commerce business
How to grow your e-commerce business.
Let's move on to the definition of an e-commerce business.
What is an e-commerce business?
An e-commerce business is a type of business that is done online. Going by the name, e- stands for electronic or internet and commerce means the act of buying and selling between one or two persons on more.
We can take e-commerce to be buying and selling on the internet, and so for this business to exist, the internet has to exist, someone who is willing to sell and market their products online and there will definitely be someone who is interested in buying this product.
According to Investopedia, e-commerce is a business model that allows firms and individuals to buy and sell items over the internet.
Another definition according to the future of commerce, e-commerce is the buying and selling of goods and services via the internet, and the transfer of money and data to complete the sales.
As you must have noticed in all the definitions shared, they all had two things in common,
Buying and selling
Internet.
If these two are not there, then we don't have an e-commerce business, buying and selling has to take place over the internet. The juicy part of this e-commerce business is that you are not restricted to some specific types of business.
You might decide that you want to sell shoes or offer virtual services, whichever business idea you have, you can make an e-commerce business out of it.
There has been an increase in smartphone users and the internet all around the world and this has brought about the growth and expansion of commerce. Now we have different types of e-commerce business that suits the different types of buyers and sellers that exists.
Types of e-commerce business
Ecommerce business is basically classified into four, based on the type of participants involved in the transaction.
1. Business to consumer (B2C)
This is one of the most popular e-commerce businesses. It means that the sales transaction is taking place between a business and a consumer. For example, when you buy a pair of shoes from an online retailer.
This business sell their products directly to the end-users. no need for middlemen or intermediaries. The transaction is between these two people.
As long as you purchase an item for your consumption from an online store, your transaction is B2C. The decision-making process for this business is quite short, as you don't need the approval of the account manager of a company before you can purchase a pair of your favorite shoes or get a new rug for your bedroom.
It is not restricted to purchasing items, it also expands to getting services for yourself online. Like getting a business that helps people with house chores to do your house chores for you. Just like in the image below.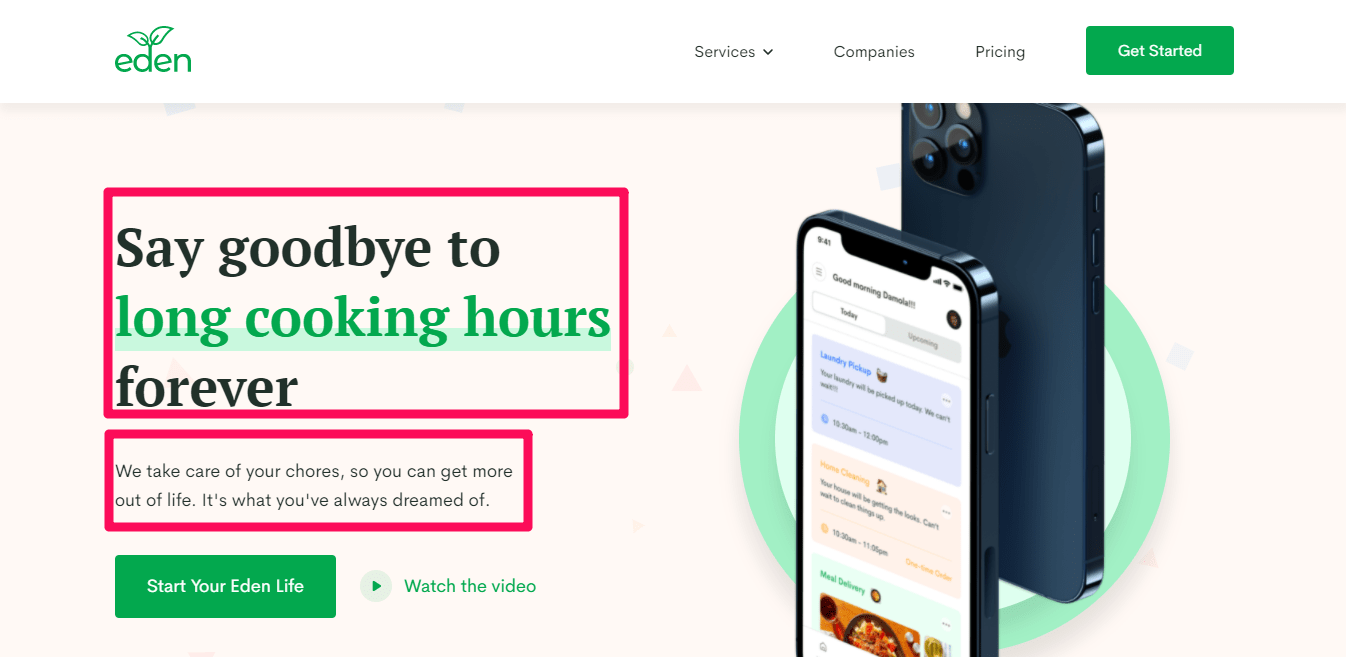 2. Business to business(B2B)
This has to do with the business transaction between one business and another business. Unlike B2C, this takes place when a business sells a good or service to another business just like between a manufacturer and wholesaler or between a wholesaler and a retailer.
It doesn't directly involve consumers, and it usually involves products like software, raw materials, or a combination of both. It could be in form of a service, for example, legal services, account services, and many others.
3. Customer to customer(C2C)
This type of business involves transactions between two consumers. A consumer who previously bought a product now wants to resell this item to another consumer. This takes place through marketplaces like eBay, Craigslist. Jiji and many others.
4. Consumer to Business(C2B)
This type of e-commerce business has to do with when consumers offer their services and products to a business organization for profit.
This takes place between individuals who have a service that a business requires, which might be a one-time business transaction like a photographer offering stock photos to a business, consultants, freelance writers, influencers, and many more who fall into this category.
This business allows business to get value from consumers and consumers also gets the same although in a different format. The consumer could be anyone willing to offer their services to a company.
As you must have seen, there are different types of e-commerce businesses that exist, depending on the goal you want to achieve.
How to start an e-commerce business
1. Identify your target audience
For every type of business you want to start especially an e-commerce business, identifying your target audience is your first step. A target audience is a set of people to who you intend to sell your products and you also want to direct your marketing to.
There is no way you can have a business without having a clear definition of who to sell to, if you don't have a clearly defined target audience, you are actually preparing your business to crumble before starting out. You would ask, why, right?
A clearly defined audience will guide how your products will be structured to meet the needs of the people you intend to sell to.
It would also help you to channel your efforts into ensuring you make profits as you desire.
You will also get to monitor and measure the progress of your business.
One of the ways you can identify your target audience is to create a buyer's persona. A buyer's persona also known as a customer avatar is a fictional representation of the people you intend to sell to, their identity, their interest, their traits, the problems they will have, and how your products can solve their problems that would make them buy from you.
Another way is to research the market. Look around for an existing business similar to what you have in mind. When you perform market research, you will be able to identify location, demographics, market trends industries, competition, etc.
When you identify your target audience, you can know how to structure your marketing strategy and the development of your products to meet the needs of your intending consumers.
Identifying your target audience might be technical for you and this is why in our 90% practical digital marketing course, we teach our students how to identify their target audience as well as practical steps on how to start an e-commerce business alongside other features of digital marketing.
This will lead me to the next step.
2. Choose your product
After you must have identified who you intend to sell to, you can now choose the products you want to sell. you will wonder why is "choosing my products coming after my audience", it's coming because your intending audience will determine the kind of product you want to sell or the services you want to render.
For example, your target audience may be Tertiary institution students, you can now research and choose a product that would meet the need of your selected audience.
If you decide to choose your products before identifying your target audience, it might not work because the product you picked last week before identifying your audience may no longer be relevant for that particular market and you might have to start all over.
Find a product you want to sell online, look at trending products fitting to your target audience, and choose the one that fits into your e-commerce business goal. Evaluate how to get this product.
Would it require you to produce it yourself or get someone else? This is the point where you make the most important decision in your e-commerce business.
This decision-making is the determinant of the success of your business. Getting and deciding on a profitable business idea can be serious and deep hard work, so prepare yourself to do justifiable digging and thinking.
When you decide on eth kind of products you want to sell, you will now be able to decide how and where your products will come from.
3. Select a business name and establish a legal structure
A business name is what you want your business to be known as, it represents what you do, the services you offer, and the products you sell.
[bctt tweet="Your business name is the first impression that your customers have of you, before interacting with you they should have an idea of what your business is about. You don't want them to have wrong assumptions or have a different view of your business." username="dmsinstitute"]
A business name also helps you to establish your business as a legal entity, your business can own properties, sue, and be sued and it is recognizable by the law of the county where it resides.
For this to occur, you need to register your business with the government parastatals responsible for this. When you do this, your business is recognized under the law of your country of establishment.
Another reason why you should register your business with your business name is so you can be able to open financial accounts for your business.
As much as you might say, "oh. my e-commerce business is small", You should also know that the large-scale e-commerce business started from being small and grew to what it is now, and the same way your own small-scale business will grow.
[bctt tweet="Don't limit yourself to what you can only see at the moment. Cultivate the habit of seeing ahead and looking beyond what your eyes can see especially in business. You need all the foresight you can get to ensure your business grows." username="dmsinstitute"]
Also, you don't want your prospective customers to think you are not real or reliable because they are making transactions into a personal account.
Your business name gives you credibility and you get to earn trust because it is proof that you are deliberate about what you are doing.
4. Select an e-commerce platform of your choice
This step depends on all the previously discussed steps in this article. An e-commerce platform according to BigCommerce, is a software application that allows and permits online business owners to manage their website, marketing, sales, and operations.
It allows you to build your own online store without any coding skill or knowledge, no budget, and a degree in web design is not needed. They have been structured in a way that it has e-commerce specific designs, built-in layouts, features to make it easier to set up your business.
There are many of them all around. For example: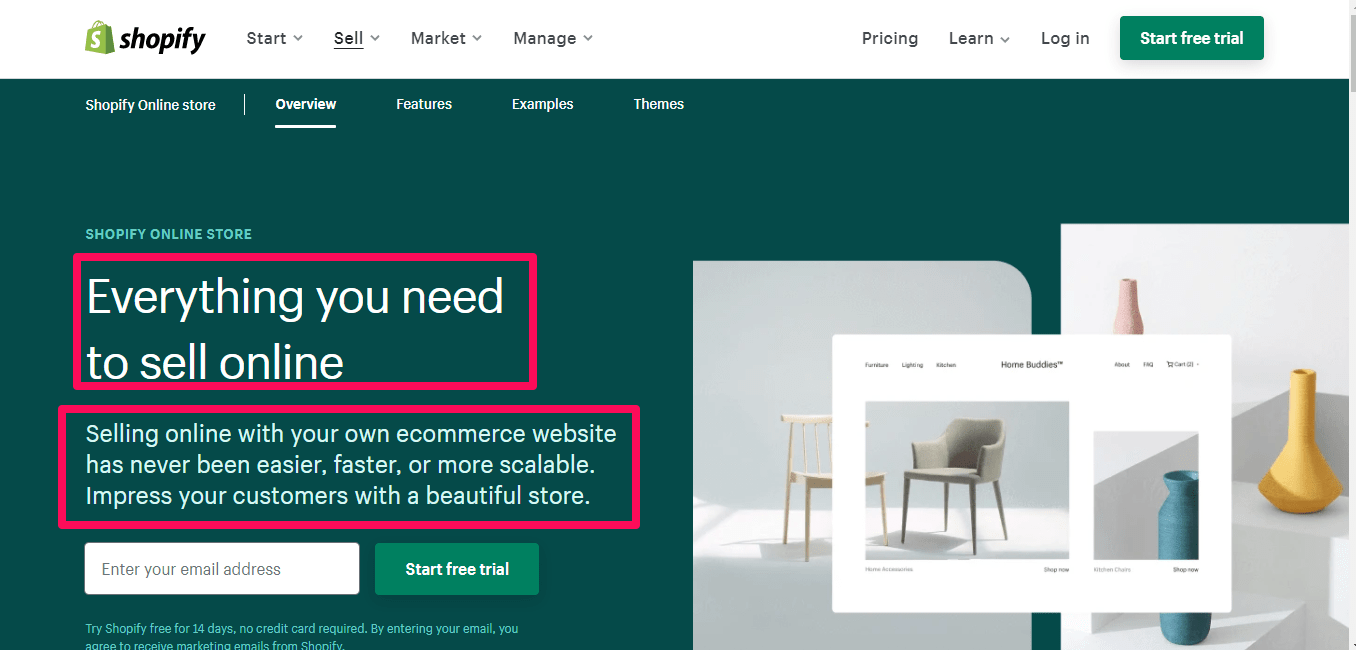 2. Woocommerce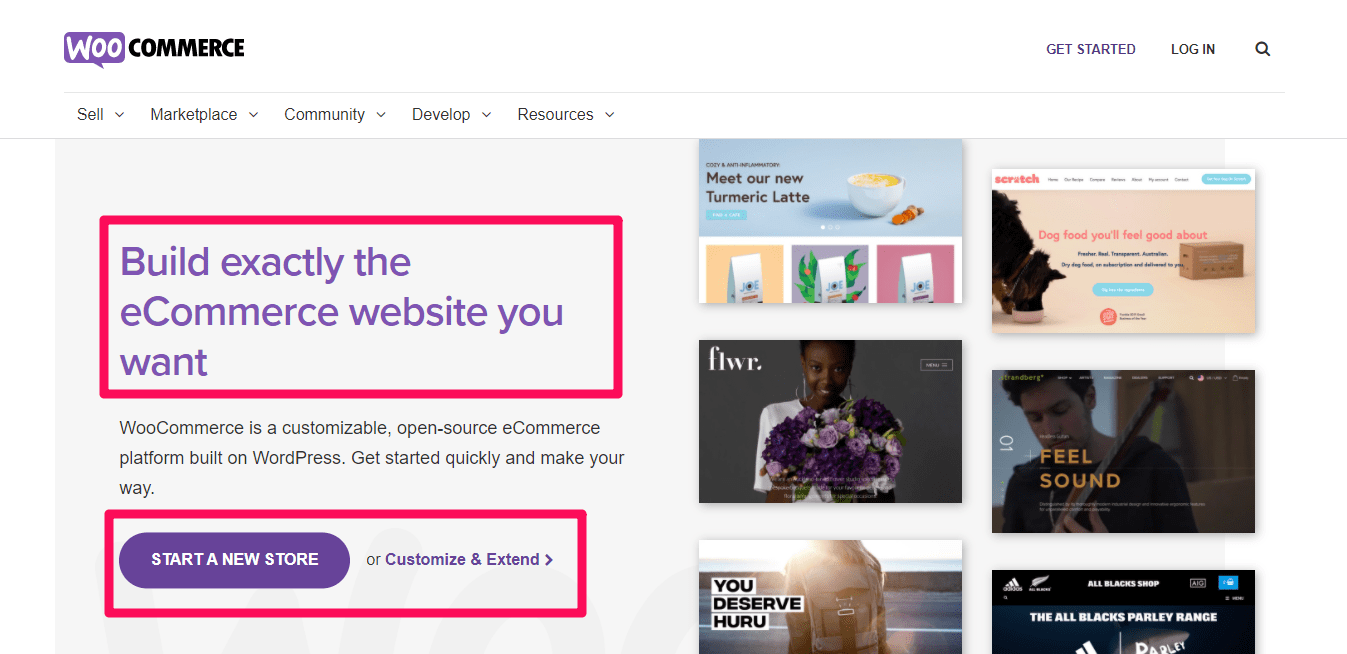 3. Squarespace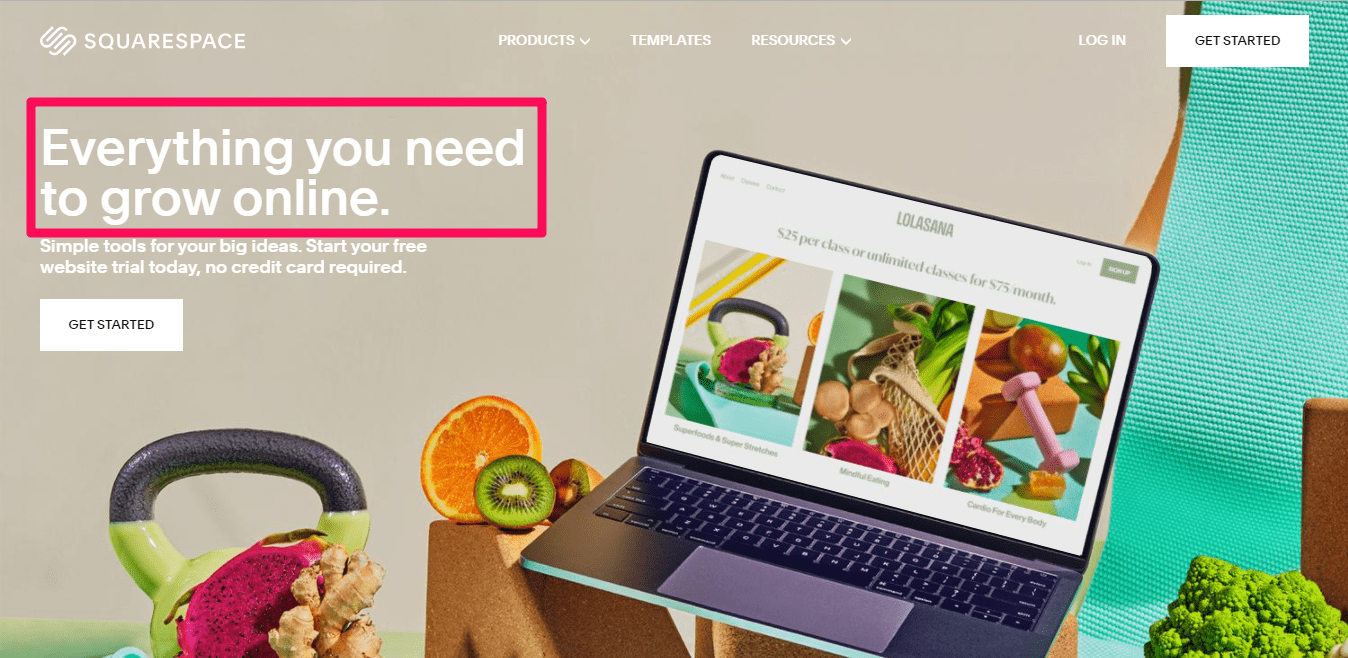 There are several other e-commerce platforms depending on your budget and what you intend to achieve as discussed earlier in this article.
5. Launch your business
After following through with the steps discussed in this article, you are ready to launch your business. Don't forget the part where you need to grow your e-commerce business by spreading the news and marketing your business so you can get customers to patronize your business.
At the stage where you named your business, you should also consider branding. Get your logo, because this logo is what will represent you on your website social media, and on your products.
Share the news about your new business with everyone around you. We know you will still leverage other marketing strategies for your e-commerce business but you still have to promote yourself so you can get your first customer.
Frequently asked questions
Conclusion
In this article, we talked about the definition of an e-commerce business, the types of e-commerce business, and how to start one. Starting an e-commerce business looks simple but it involves a well-detailed plan and strategy and this is what we offer in our 90% practical digital marketing course.
You will learn how to start your own e-commerce business with practical steps, get support from our coaches when you need help and also have lifetime access to a community of digital marketers like you.
Sounds fantastic, right? Register for this course and enjoy the juice and fantasy you will get while learning.
More articles to read
Effective Social Media Campaign Strategies For Small Businesses
8 Best Marketing Strategy To Grow Your Business (+ Examples)
Affiliate Marketing: 10 Great Hacks For Beginners
Reach your Target Audience: How do you identify your audience?