Have you ever asked yourself, what are the latest online money making opportunities and other online businesses in Nigeria?
Do you really want to know how to make money online in Nigeria without spending a dime?
You can quickly check out our post on how to start an online business with affiliate marketing or preferably, register to attend our digital marketing course, where we teach low-cost online money making businesses in Nigeria, among other business strategies.
The online-sphere is highly saturated with amazing money making ideas and I'm just going to show you all the latest ways you can make money directly from your comfort zone.
What people don't understand is that there are various means of making money online in Nigeria and a lot of people are ignorant of this. So many people spend time online across different social media platforms, the statistics are there for you to see.
These are just a tip of an iceberg, you can navigate to www.internetlivestats.com to get more live internet statistics that would marvel you.
There are so many online businesses in Nigeria with money making ideas.
You can make money online because your target audience spends almost their entire day online on different social media platforms.
Only the smart ones can capitalize on the abundant money making opportunities that exist.
During my Masters (final year) at the Portsmouth University, I teamed up with my flatmate to start an online business with just a laptop, internet connection, and a sofa.
Do you know what?
I lost my savings to a digital marketing firm that drove little or no results for the online business.
I became broke and frustrated that I took matters into my own hands and I decided to learn digital marketing.
I became obsessed and so passionate about digital marketing and eventually began to drive real sales and customer growth results.
It was then that I realized digital marketing could help all types of businesses grow quickly.
There's an if…
If only the right person with the skill is implementing the right digital marketing strategy and for that reason…
…Digital Marketing Skill Institute was founded to help people succeed in their business or career using the proven digital marketing strategy that works.
Our institute's single ultimate goal is to help and empower 10,000 people and businesses in the next 5 years to succeed in their businesses or careers using smart digital marketing skills, online money making channels and strategy
Since January this year, the rate at which people's interest in learning how to make money online in Nigeria is unbelievable.
I visited Google to search for the most successful small business ideas, my search was driven by my undying need to generate multiple streams of income for myself, but I was surprised the search results I got were not able to answer my queries.
However, I took my time to compile all the latest online businesses in Nigeria with numerous online money making opportunities. This will help us further reach our main objective of helping 10,000 people and businesses in achieving their desired success growth.
In this eye-opening and detailed post, you will understand which small business makes the most money online, how to make money online in Nigeria fast, businesses that make money while you sleep, most money making business in the world and other fast ways of making money in Nigeria.
On the other hand,
This post won't cover questionable and illegal money-making schemes like MMM, and other fraudulent ways of making money online in Nigeria.
Illegality is not one of the many laudable ways that we have built our very renown reputation.
If you're here for those shady schemes, then this post is not for you.
However, if you wish to learn the legal and socially acceptable online businesses in Nigeria, then you're in the right place.
Let's go…
List Of Top Online Businesses in Nigeria
1. Digital Marketing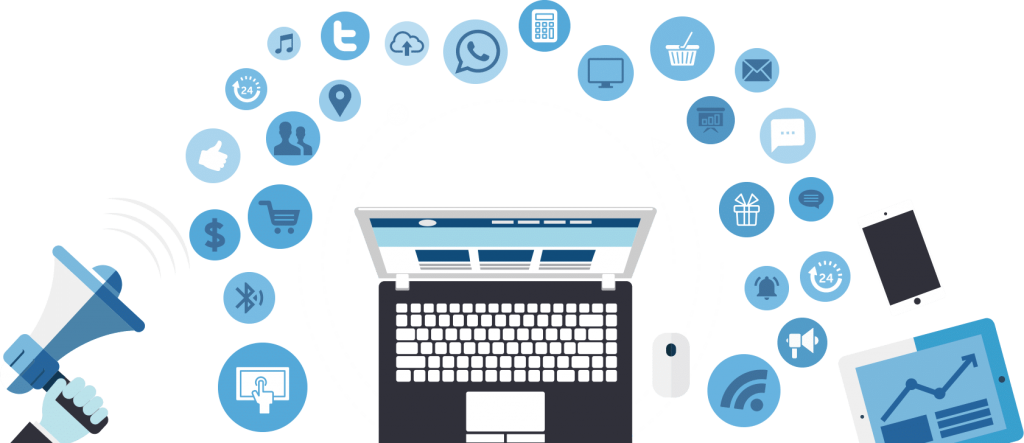 This is definitely going to be my number one online business in Nigeria currently.
Digital marketing has helped to provide for my needs, it's a career that has vast opportunities and has very little startup cost.
[bctt tweet="Digital marketing is an online advertising technique that businesses use to deliver their product or services right in front of their customers without physical contact." username="DMSInstitute"]
With just a laptop and an internet connection, you can start promoting services and products for acquired online clients and get paid cool cash from it.
Having a digital marketing skill is a plus for any business driven individual, another reason why this is coming first is that all online businesses in Nigeria survive using the various digital marketing tactics and strategies.
I've used digital marketing to promote other people's business and also empowered ambitious men and women through our digital marketing training course.
But first, what is digital marketing?
Digital marketing is an online advertising technique that businesses use to deliver their products or services right in front of their customers without physical contact.
The somewhat scary thing about digital marketing is that there are so many avenues and operational channels…
Like email marketing, social media marketing, search engine optimization, etc., that you can employ digital marketing strategies to promote your products or those of your clients online.
Sometimes, it gets too scary that newbie marketers are forced to limit themselves to one or two channels. This is one of the reasons why there are so many limited digital marketers who are not really seasoned in many operations.
The not-so-good news is that companies are always looking out for the best marketers to hire or contract jobs for their business growth.
This is why if you must learn digital marketing and become a marketer yourself, then you should do it well.
Unfortunately, only a few digital marketing training institutes exist in Nigeria.
More so, only a fewer fraction actually teach a comprehensive and robust digital marketing curriculum that empowers students with industry best strategies and techniques.
Luckily for you, we're one of the few digital marketing training institutes that do it differently.
Read our digital marketing course page to learn more.
While you're at it, here are some of the most profitable digital marketing job opportunities today.
With digital marketing knowledge from our digital marketing course, you can become a/an:
Digital Marketing Head
SEO Executive
Social Media Marketing Expert
Content Marketing Manager
Copywriter
Web Analytics
Email Marketing Executive
2. Website Design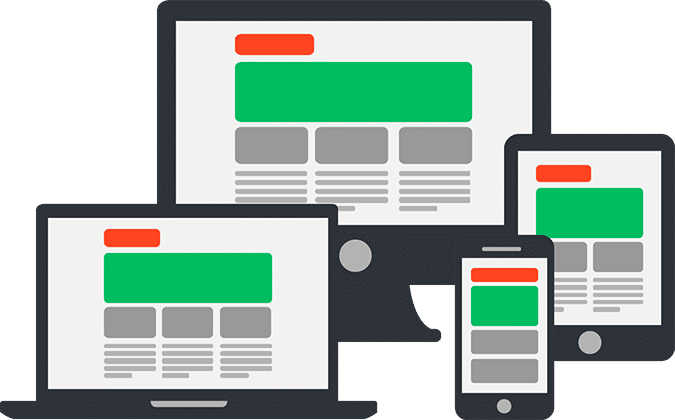 Adeyinka Adenaike is a web developer and he earns money online through website development for clients. He has done a lot of great jobs for companies, entrepreneurs, and other non-techy individuals.
Website development or design is a thriving business online.
The fact that every business that wants to get known online needs to get started with a website and would need the services of a website designer to help them with that should ring a money bell in your head.
We're living in the gig economy. With every day that passes, more and more of us come to the realization that we don't need the traditional nine-to-five office job to fulfill our needs.
[bctt tweet="Being a freelance web developer today doesn't elicit the same side-eyed skepticism that it used to in years past. We're no longer limited (motivationally or financially) to sitting at a desk and trading valuable hours for some naira." username="dmsinstitute"]
If you have a passion for design and you wish to wrok independently, you have to get started with freelance website design right away.
Out of the many online businesses in Nigeria, this is one of the best.
This is because…
You practically are your own boss, answering only to the call of your creative muse.
You can wake up in the morning, feel inspired, do some work, go for a walk, network with other freelancers, get high profile projects, earn big bucks and laugh at the corporate guys you've left behind.
That's as glamorous as it can get. But in the midst of this glamour, lies a lot of hard work concerns, and potential loss if you do business the wrong way.
Here's how…
First of all, you need to get your finances right. You don't want to start out as a freelancer with a lot of outstanding bills to pay.
Chances are that you will be responsible for all the operational and overhead costs of your new independent outfit, and so, be sure that you'd be capable for the first few months which may be frustrating.
Second, you need to establish yourself as a credible brand that can get your client's job done in the most professional way.
This can be done in many ways such as joining freelancing websites like Upwork, Fiverr, and PeoplePerHour, etc., networking with like-minded freelancers, and many more.
Ultimately, you also need to employ many other strategies that can allow you to market your services to clients.
For instance, in the footer region of the website you designed, you can get to include …designed by [Your brand name] based on your agreement with the client.
This simple gesture gets your work seen by a lot of web visitors who visited the website you previously designed for a client and will get you more customers.
One of our ex-students, Adeyinka uses this strategy to get more than 90% of his overall client through referral!
But then, there's more…Website design takes a lot of dedication, commitment, and skill. If not learned from the right institute, you can lose a lot of valuable sleep and money learning website design wrongly.
This is why we have styled our digital marketing course to provide you with not only website design tips and industry best strategies, but also to provide you with valuable information and useful proposal templates on how to reach out to clients.
So, what are you waiting for? Click here to read more and register for the course to learn how to become a website design guru in less than 2 months and make money from it as well or you can simply click here to learn it for FREE!
3. Premium WordPress Theme/Plugins development

In my list of genuine online businesses you can do in Nigeria, developing WordPress themes and plugins comes third.
No question, this is another great way to secure a great future for yourself.
Designing and selling WordPress plugins and themes involves you turning your creative IT capacities into a money making machine for you.
WordPress themes and plugins are like any other product. If you can find a market niche and then thrill that niche you can make a living.
[bctt tweet="WordPress plugins are not a highly regulated industry where you need to spend millions on regulatory compliance.  There is no one to bail you out if you fail and no one to stop you from succeeding." username="dmsinstitute"]
Since WordPress powers 18.9% of all websites, more and more website owners are increasingly in demand for plugins and themes. With this high demand, has also come many marketplaces for selling WordPress themes and plugins have started cropping up.
Some of the major players in the business are listed below:
Mojo Themes
Creative Market
I am particularly proud of Cynthia, one of our ex-digital marketing students is raking in a lot of money offering different services on these platforms online.
Coupled with her website design skill, which she learned from scratch from the course, she was able to take our advice of diversification and now designs premium themes and plugins for sale.
It may sound astonishing, but…
…what was once just an obscure content management system is now powering web innovations and providing monetization opportunities for many developers.
Don't let your website development skills be limited only to website design.
Register for our digital marketing course to learn how to monetize all of your website design skills into multiple streams of income.
As a free tip to get started, you need to acquire a basic knowledge of HTML, CSS, JQuery and PHP. You can then get the advanced knowledge on how best to market your services from our digital marketing course.
Click here to secure your space in the next class and get a bonus discount.
4. Fiverr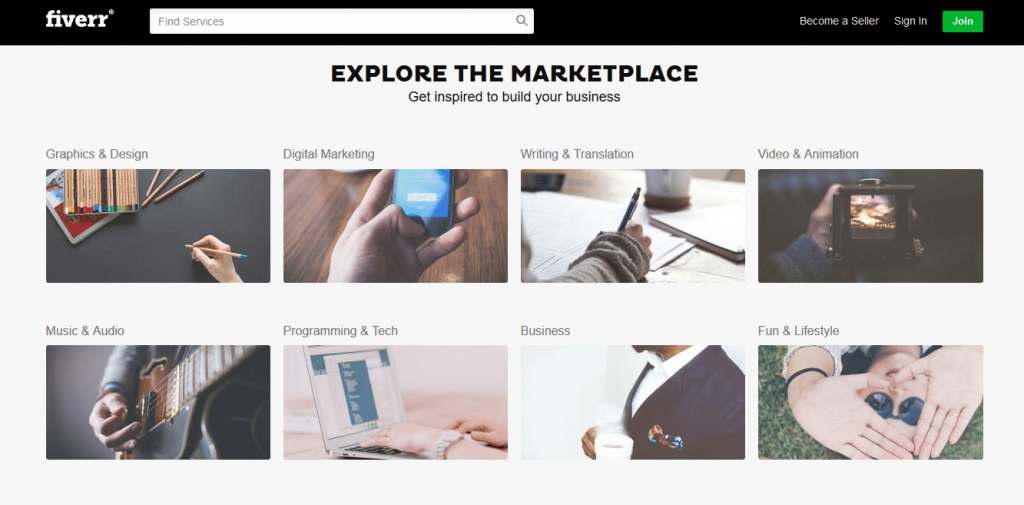 Fiverr is one one the biggest marketplaces online. Just like you have it on JiJi and OLX, it's a platform where buyers meet sellers and sellers meet buyers.
Fiverr is the leading marketplace for services starting at just $5. Lots of people buy and sell services (and also products) every day through Fiverr.
The available services range from business promotion, social networking and advertisement to funny videos, graphic design and translations to mention just a few.
These offered services are called "gigs" on Fiverr. If you didn't know, Fiverr is a marketplace where anyone can sign up and sell services for $5.
You can find almost anything you need. People from all over the world visit the site to offer their services and expertise…
…like logo design, transcriptions, video creation, content writing, WordPress themes and plugins, and so on.
There's hardly anything you cannot create and sell on Fiverr.
[bctt tweet="If you browse through the available Fiverr gigs, you will see how varied they are – there really is a gig for everything!" username="dmsinstitute"]
The best bit is anyone can learn how to make money online by signing up to Fiverr as a seller and start selling their service.
Fiverr gets about 5 million monthly visits, and your aim should be to leverage on the ever-growing demand of Fiverr gig and make consistent passive income online doing what you love to do.
Fiverr is particularly profitable for people who offer services such as:
Graphics & Design
Theme and Plugin designs
Digital Marketing
Content writing & Translation
Video & Animation
Music & Audio
Programming & Tech
Business writing
Do you possess skills in one or more of these services?
Then Fiverr is the best place for you. You can simply register on Fiverr and start offering gigs for as high as $100.
You simply need to focus on providing high-quality jobs and maintain good ratings.
With that in check, you'd get new and recurring customers from selling your digital products.
To start with, when you register for our digital marketing course you'd learn how to design websites, beautiful graphics, have an eye for great website themes, as well as build your online profile that will allow people seek your services on Fiverr non-stop.
Click here to join our Fiverr experts in class now.
5. Fiverr Affiliate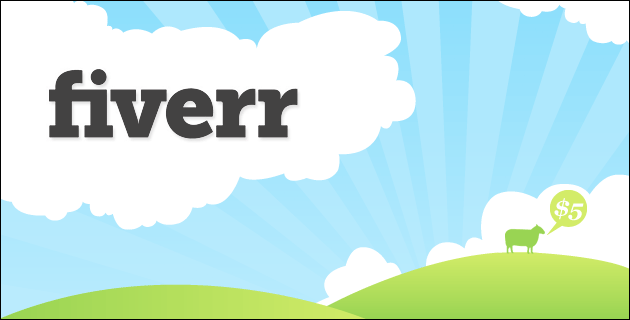 To those searching for how to make money online in Nigeria without spending a dime, this is the online business in Nigeria you need to start doing.
You can also get paid by driving traffic to Fiverr.
For whatever reason, people seem to love Fiverr and a select number of affiliates have been dominating Fiverr's new affiliate program. The scale of Fiverr's affiliate potential is massive and some affiliates are already making $5,000 a day.
Fiverr's affiliate program works like this.
Refer a new customer (someone who buys a service for a minimum of $5) and you get paid.
That's it!
Payouts range from $7 to $17 depending on the quality of your traffic. Either way, you get paid more than $5 when someone makes a purchase for only $5).
Now convert all of these dollar exchange rates into naira and imagine how much you can be making on a daily business if you doid the right thing.
[bctt tweet="What I really love about Fiver is that the angles to promote Fiverr are endless. Since all services on Fiverr only cost $5, you can create some pretty compelling ads and marketing strategy with laser direct targeting." username="dmsinstitute"]
It's one thing to possess these skills to provide these services, and it's another thing to know how to market your services and skills.
Here at
Digital Marketing Skills Institute,
we not only teach industry best marketing strategies and techniques at
our digital marketing course
, but we also do so in a practical, case-based and intensive way that ensures that all our students monetize their pre-training and learned skills to become financially independent.
6. Affiliate Marketing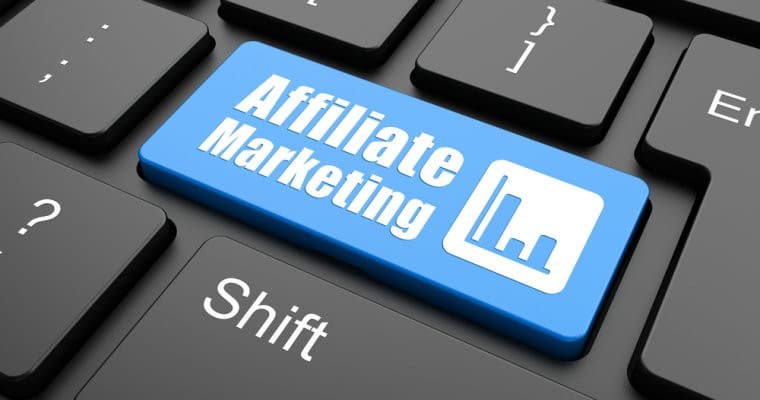 Mentioning Fiverr affiliate up there quickly reminded me of other affiliate business you can venture in.
So, I will just write a few of them under the affiliate section.
If you are looking for how to make money online in Nigeria without spending a dime, affiliate marketing is another perfect online making money idea.
The affiliate marketing business allows you to get commissions on products or services when you refer people to buy.
It means you will promote other people's businesses and get paid for referring customers to their websites to buy their products and services.
Do you know how to promote your affiliate products, generate more customers and revenue for yourself?
No, right?
…worry less, I will teach you how to go about that if you click to join our digital marketing course.
In Nigeria, there are many affiliate businesses you can start today, the most popular ones are:
Apart from these indigenous affiliate markets, there are more lucrative affiliate platforms you can start in Nigeria.
The good thing is, they are foreign and you will earn money in dollars instead of naira.
Here they are:
There are quite a few paying affiliate programs in Nigeria to help you get started with affiliate marketing and earn money in Naira.
Some of our students in our digital marketing course have gone on to earn money in dollars by learning affiliate marketing tips and tricks, do's and don'ts from our digital marketing course.
Funny enough, our students are becoming increasingly interested in affiliate marketing because of the ease at which they are able to earn money from the comfort of their homes, as well as the effectiveness of the skills that we teach them.
Ultimately, from our training, you will also get my winning Formula on how to make $3000 in 30 days using affiliate marketing.
Suggested reading: Click here to read our beginner's guide on Affiliate marketing in Nigeria.
7. Blogging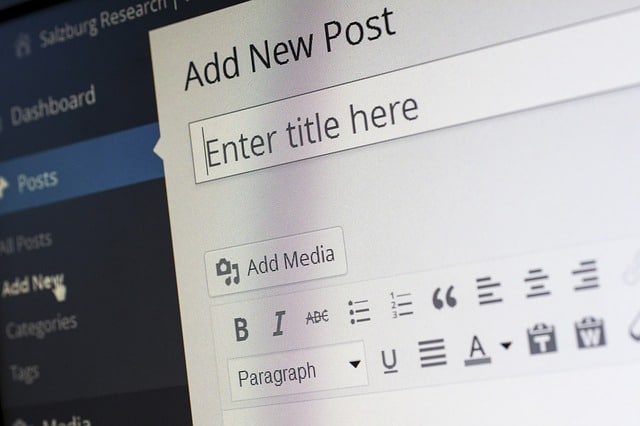 Blog, blog, blog!
Everywhere you navigate to online, you find one or more blogs.
People have asked really strange questions like…
How do bloggers make their money in Nigeria?
Do bloggers get paid based on the number of traffic they get on their website?
Some even ask weird questions like…
How much does Linda Ikeji make in a month?
Well, here is the truth…
Blogging is now a lucrative business in Nigeria. If you ask me, I'd say blogging gives you unlimited ways to make money online in Nigeria.
One of my employees monetized his tech blog with Google Adsense and he also runs affiliate marketing on the side with Jumia and Konga.
Isn't that nice?
[bctt tweet="To be a successful blogger, all you need is passion, dedication, hard-work, a PC and/or Mobile phone, internet connection, money (obviously, you need to pay for a domain and a hosting plan), time and perseverance." username="dmsinstitute"]
So no worries about technicalities, programming, etc.
Nah, you don't need to code anything to get started. You compulsorily don't need to be a geek to get started with blogging.
I can tell you for free that Linda Ikeji does not have any web development or coding.
Luckily, our digital marketing course is structured with a flexible schedule plan so that you can learn industry related and certified skills that our students use to not only manage their blogs but also monetize them, make a lot of money from them and still make out time for their regular jobs (if they wish to continue).
Immediately you notice it's paying you more than your comfortable limit, just QUIT your current job and face it full-time because the returns on investment would not be comparable by then.
Rest assured, when you click here to register for the course, you'd become a professional blogpreneur.
Suggested reading: You might want to check out this detailed post I wrote on how to start a blog.
8. Sell Products & Services (eCommerce)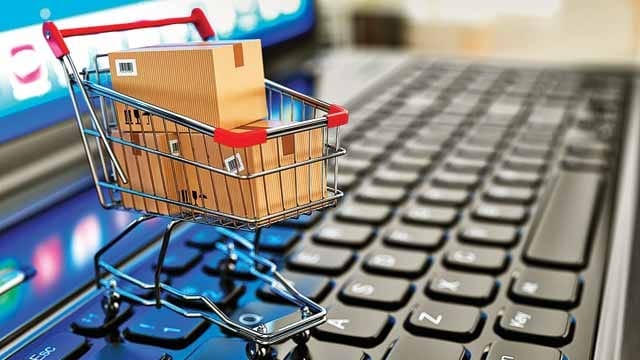 Do you have a passion for selling clothes, shoes, phones, crafts materials, electronics, educational items and more?
Do you offer services such as teaching, tutoring, phone repairs, digital agency, website development etc?
The good news is, you don't have to run around the streets marketing these items for potential buyers.
With digital marketing skills from our institute, reaching out to your potential customers become as easy as ABC.
Another cool way to make money online in Nigeria is through eCommerce.
Take a look at Konga and Jumia…
…those two are the biggest eCommerce stores in Nigeria and Africa.
What they sell is the same thing you can get anywhere in Nigeria but their mode of selling is modern unlike the traditional ways, they make use of different digital marketing strategies to sell them.
The sad news is that eCommerce thrives majorly on marketing, just like all other commercial operations. Without digital marketing, it becomes very hard to market online.
The good news is that we offer the most complete digital marketing course in Nigeria (click here to view course outline) that will show you how to make money online as well as promote your business to generate more paying customers step by step.
So if you have one or more goods you want to sell, click here to join our digital marketing training, so that we can show you how to open an eCommerce store like Konga and helping you reach your desired customers who will eventually buy.
9. Web hosting reselling business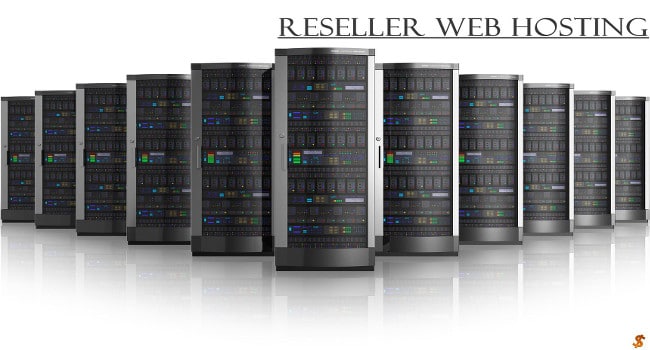 Oh shoot…I almost forgot about this!
Website hosting reselling business is a form of affiliate marketing but quite different.
I use this as a means of generating passive income.
To be honest,
The website reselling business is a bit saturated but a serious-minded individual can cope even with the competition surrounding this niche.
All it requires is for you to be creative and focused on the ultimate goal…selling your websites profitably
Here is the good news about this business:
The first target is getting the necessary traffic… after getting your first set of customers, it's commission is recurring. What this simply means is, you can set it on autopilot once the initial effort has been made. People who hosted with you will most likely be renewing their hosting and domain name services.
In essence,
You can set it on autopilot once the initial effort has been made. People who hosted with you will most likely be renewing their hosting and domain name services.
I do web reselling business with GoDaddy and I make cool money in dollars. You can [eafl id="6737″ name="FindDigitalTools Reseller Plan" text="click here to register and start a Website reselling business"] and join our digital marketing training to learn how to receive funds (dollars) directly into your naira bank accounts in Nigeria.
10. Email marketing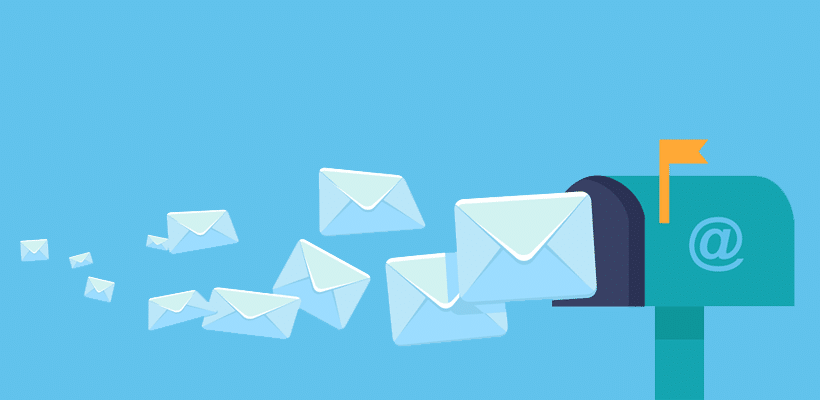 There's no doubt about what email marketing has done for big online businesses in Nigeria.
Have you even thought about why big commerce giants like Konga and Jumia push out subscription forms when you visit their website?
You don't know, right?
Here's why:
They want your email address so as to nurture you until you turn into paying customer and it won't stop there.
They will continually advertise their products to you via this means for as long as you don't unsubscribe from their newsletters.
Isn't that interesting?
Email marketing is hot cake right now..
It's one of the many lucrative business ideas in Nigeria with small start-up capital.
Entrepreneurs have learned how to use email marketing to grow their businesses online. Despite announcing that we're a digital marketing training institution, companies continually contact us to carry out email marketing campaigns for them.
What does this simply me?
[bctt tweet="Email marketing can be translated to money if you know how to go about it." username="dmsinstitute"]
Do you have a list of email addresses that you have abandoned for too long?
My friend,
…that email list is your key to success through email marketing.
Start marketing businesses using those emails you've abandoned and you will see yourself smiling to the bank.
The goldmine for you lies in the fact that many businesses lose a lot of money hiring online marketers that claim to know how to do email marketing but they end up having few open rates (people who open your emails) and a very insignificant conversion rate (rate of people paying for your product or service from your emails).
This is why they are willing to pay huge sums of money to digital marketers who possess the skills that we teach in our digital marketing training course.
For instance, you will learn how to drive leads and carry out a successful email marketing campaign that can even feed into your affiliate marketing efforts, so that you have multiple streams of income.
Click here to register for our course
11. Content Marketing

Do you know that content marketing is the soul, life and blood of digital marketing?
Confusing?
[bctt tweet="Content marketing is the practice of creating and distributing content that is entertaining, informative and helpful to potential customers." username="dmsinstitute"]
Textbroker gave a proper insight on the importance of content marketing and you might want to have a peek.
There are many ways to drive returning customers online and content marketing is the ultimate way.
Content marektin is simply the action of strategizing, creating, optimizing and distributing digital and web materials with the intent to get a potentail customer to make a desired action.
In most cases, this action is buying a poduct or requesting a service.
Examples of content include:
Web articles
Website copy
Email copy
Infographics
Podcasts
Images and videos, etc.
With the right content marketing strategy, and content marketing tools, you will be assured of success.
There are certain questions you need to ask your clients as a content marketer if you truly want results when marketing their business.
You can monetize your content marketing skill by helping businesses generate more traffic via social media platforms.
But then, planning, creating and promoting your amazing content is one thing.
Another thing is to know how to market your website and utilize search engine optimization strategies that would get people who are looking for content marketers to access your content or hire your services.
This is where our publicly acknowledged expertise comes in. We have an intensive and very practical search engine optimization course where our students learn and implement industry standard SEO tactics that turn their contents into inbound marketing money channels.
If you join our digital marketing course, you can learn how to write content and implement these strategies that put your website in front of potential clients.
12. Graphics Design Business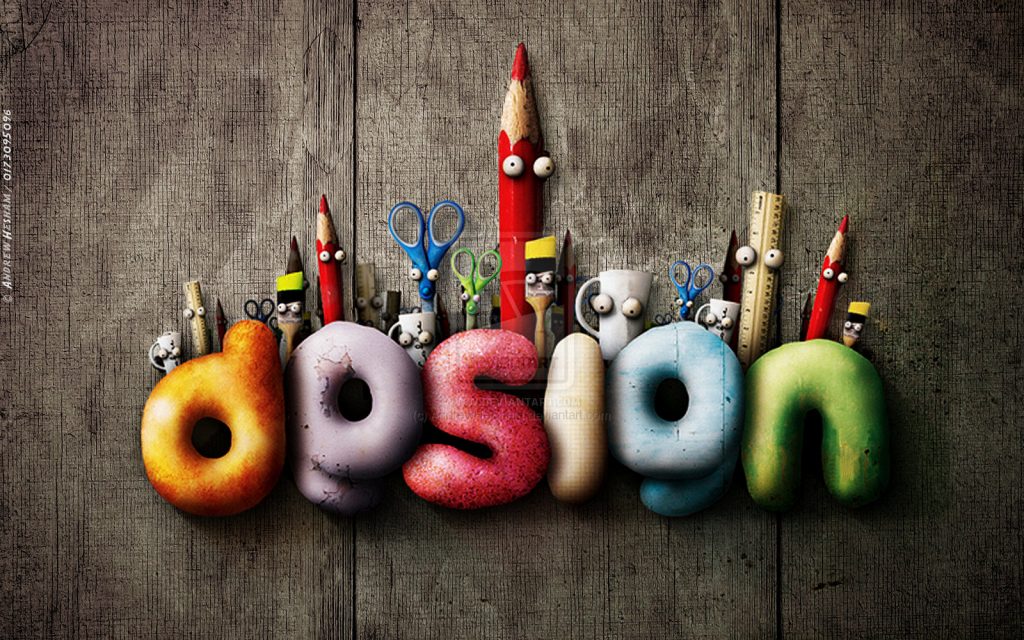 The world is really going digital, hence, businesses are springing up every day and a lot more will.
With the growing rate of businesses going digital, graphics designers will be at the gaining end.
[bctt tweet="The digital sphere is surrounded by different kind of contents – images, videos, logos, banners, and other visual content are the backbone of content marketing." username="dmsinstitute"]
We cannot leave out these folks because they are a crucial part of the revolution and will continually be.
Have you been procrastinating about learning graphics design?
Then you're getting it all wrong!
Graphic design will fetch you a huge income online. Despite having tools like Canva.com, Vectr.com, Youidraw.com etc, graphics designers can never be compared to this online design tools.
When it comes to producing complex designs, you will be hired, so why the worries?
How do I market myself and get more clients calling?
I already shared (4) how to make money online via Fiverr, well, that just one way to sell your design services online and making money on a day to day basis.
You know the best part? You can learn all of these and more at our digital marketing training course starting soon.
We'll show you everything you need to know if you really want to become a graphics design guru and mogul by selling your designs also.
Start making money from graphics design by clicking here to join our course.
13. Social Media Marketing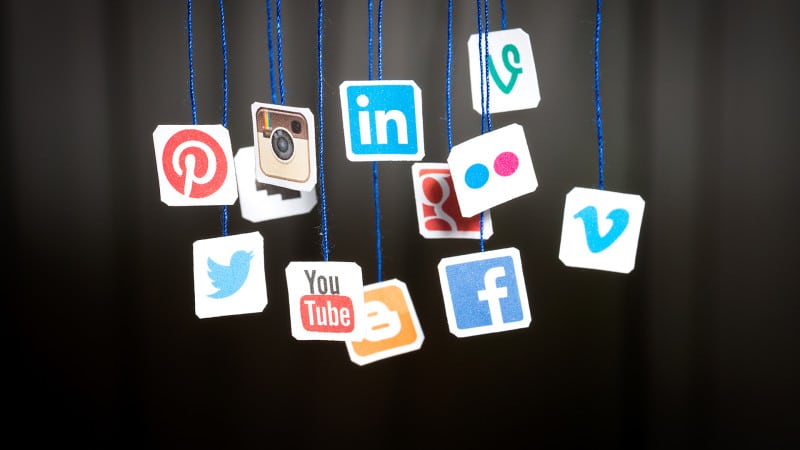 It overwhelms me when I see "social media expert" in people's social media profiles on Facebook.
The funny part about it is,
…not everyone who tags this profession on their profile truly knows how to run a simple Facebook ad.
I laugh when I see such titles!
Do you know that social media marketing now is a big online business in Nigeria?
With a Social Media Marketing Certification from our digital marketing course, you can bag yourself a job as a social media expert in big multi-national companies physicaly and even remotely.
But I'm focusing on online businesses in Nigeria and I'm sure you have landed on this page because you
are most likely searching for how to make money online without leaving your home.
[bctt tweet="Social media marketing helps you promote businesses online through social media channels such as Facebook, Instagram, Twitter, LinkedIn and the likes, you can help businesses garnered brand awareness, sales, and recurring revenue." username="dmsinstitute"]
But all of these can be cost and time draining if you don't know what you're doing.
Many businesses, till today, continue to spend a lot of money on their social media marketing, especially on Facebook and Instagram without real results.
Facebook, for instance, gets a monthly active user traffic in billions, with an advert spend running into trillions of naira.
The goldmine for you is that with a huge marketing potential, there are only a few Facebook and Instagram marketers in Nigeria who actually provide real results for their clients.
If you learned this skill from our digital marketing course, clients will flock to hire and pay you thousands of dollars and millions of naira to manage their ads on social media advertising campaigns.
You definitely have to LEARN how to do Facebook and Instagram marketing the RIGHT WAY…The PROFITABLE WAY if you really want to make money form this channel!
Are you ready to become a top priority on employers list when they need marketers to increase their return on social media marketing investment? Then you should click here to register for our digital marketing course.
Alternatively, if you want to learn the winning Formula that we used to save thousands of dollars from our Facebook and Instagram campaigns and increase our advert conversion rate by 47.6%, then you should click here to register for our digital marketing course.
Before we wrap up!
Not so fast.
It doesn't end there buddy…
…there are many online businesses in Nigeria and more are springing up day after day. I will continuously update this post to reveal the easiest way of making money in Nigeria.
But before you leave, I think it's important that you read my article on how to build a profitable online business in Nigeria in order to know how to grow and manage your internet business.
I've also written articles on digital business ideas in Nigeria and more money making opportunities in Nigeria, why not check them out?
Now, over to you;
Why are you still contemplating about starting your own genuine online business?
You need to take the bull by the horns and monetize your soft skills. We are here to help you grow digitally. Our blog is rich in digital marketing tactics, tricks and techniques to help you optimized your online business sales and growth.
Making money online in Nigeria is easy if you implement what you have read up there.
I've listed the latest online businesses in Nigeria and if you're smart enough, I believe you will start making money while you sleep.
We at Digital Marketing Skill Institute don't just teach digital marketing, we also implement and that's why you find us at number 1 when you search for "Digital Marketing Training In Nigeria", so don't think we are just looking to get money out of your pockets, you will as well empower you with the necessary digital skills you need to excel and promote any business online..
If you've chosen to REGISTER for our training course then, you've done the right thing (Click here to learn more about our digital marketing course).
We believe digital marketing is the most important and rewarding activity every legitimate online business in Nigeria needs to do and they need people that can deliver on a promise to achieve their goals.
Have you got any other online business ideas you'd like to share?
Leave them in the comments section.
Related Articles:
Latest Online Jobs For Students In Nigeria To Earn Money