Globally, the surge in internet penetration and usage has a big influence on digital marketing. Especially in Nigeria, where digital marketing is still on the run to find a niche for itself, coupled with the fact that Nigeria currently ranks 8th in the world, as far as internet usage is concerned.
Now, the mathematical lingua franca between digital marketing and internet consumption is strikingly similar. And the implication of this is that, there is pretty big gap in the demand of digital marketing professionals in Nigeria.
Hence, the reason Nigerian graduates need to acquire digital marketing skills to boost their chances of employability.
Interestingly, most business organizations are progressively leveraging digital marketing channels for the delivery of their marketing campaigns, which seem to be the better response to the significant shift in the way companies get in touch with their customers, clients, and prospects.
Today there is a real focus is on building a strong digital marketing foot print and  online communities, using content and social media platforms to facilitate brand engagement, directly with customers and prospects to develop an awareness with that brand, as well as customer relationship.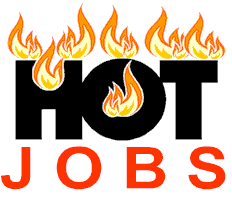 It's not just about increasing brand exposure, but establishing a position in the digital market as a thought-leader, increasing and driving quality traffic to the website, lead generation, improved search engine rankings, and lead conversion.
I begin to ask myself, where are all the digital marketing professionals in Nigeria?
With a larger percentage of businesses in Nigeria planning to increase their investment in digital marketing, the demand for specialist digital marketers with strong adequate skills in content marketing, Social Media Marketing, Email Marketing, online advertising, Search Engine Optimization (SEO) and other related skills and expertise.
This surge in demand for digital marketing professionals from Nigerian organizations looking to quickly step up their game in the digital marketing space,  has unavoidably skyrocketed skill shortage across the digital marketing sector.
That is to say, the limited number of experienced and skilled candidates seeking a new job don't stay on the market for long. A shift in mindset to prioritize investment in digital marketing, resulting in new roles being created by employers to move their digital marketing in-house where it may have been previously outsourced.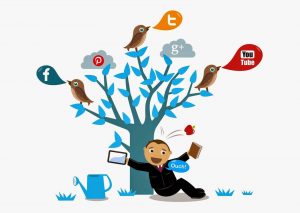 Interestingly, some top Nigerian Companies are already keen on taking up graduates as interns for a specified period of time, afterwards they become staffed, just to make sure that the wide gap in the digital marketing space is bridged.
Meanwhile, some graduates are already reciprocating positively to wonderful opportunities like this. Some are already enrolling in Digital Marketing Graduate Internship Programme, which is a typical example of their positive reciprocity.
The beauty of the Graduate Internship Programme is that, these graduates will be equipped and trained by renowned digital marketing experts, after which they get an internship placement at reputable organizations.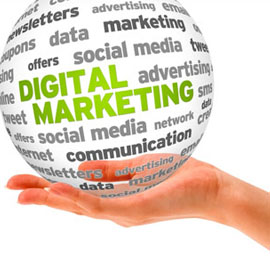 Suggested Digital Marketing Courses for Nigerian Graduates   
Content Marketing: All organizations need content developer that will create contents that will aid and speed up lead conversion process.
Content marketing is not only a great way of demonstrating your industry expertise and passing on your message, but is now a crucial tool for Search Engine Optimization (SEO).
[bctt tweet="Content marketing is not only a great way of demonstrating your industry expertise and passing on your message, but is now a crucial tool for Search Engine Optimization (SEO)." username="DMSinstitute"]
Getting trained on content marketing make the most of your articles and blogs to get noticed by the search engines whilst engaging readers and establishing your reputation online. Content marketing can drive more traffic to your website and improve brand recognition.
Online Advertising: Online advertising will help you drive targeted traffic to your website and get the attention of future customers. Getting trained in online advertising shows you how to analyze what it means so you know which of your marketing initiatives lead to traffic and conversions. This means you as a graduate trainee you can confidently concentrate your time and resources on what has the best ROI for any company.
Email Marketing: Presently, email marketing, is an integral part of digital marketing. In email marketing training you will learn how to grow an opt-in databases, craft highly-targeted and personalized direct email marketing campaigns to drive ROI, and understand why email marketing is such an important marketing channel.
Search Engine Optimization (SEO): Digital marketers that actually know their onus in Search Engine Optimization (SEO) are well demanded. The essence of this course is that, you will be able to make websites very visible in search engine results for specific keywords.
Google Analytics: Google analytics is also an interesting course in digital marketing. Google analytics help you to track all records regarding the performance results of  website, Search Engine Optimization, Email Marketing, Social Media Marketing, and other digital marketing tools.
Recap: Nigerian companies need well digital marketing professionals that will boost business developments and success leveraging sophisticated digital tools. Chances are very high that you become employable in any Nigerian organization. In as much as, Nigerian Universities and Polytechnics do not offer digital marketing courses, it's very important you take advantage of programmes like Digital Marketing Graduate Internship Programme.
Did you enjoy this article? We give away 98% of our digital marketing resources for FREE. Right now, I want to prove that to you, join our community right now for FREE access to our actionable digital marketing resources to help you increase your sales and customer base online faster. It is absolutely FREE.