Developing a powerful keyword strategy that will have a much higher success rate and provide you with the results you are searching for.
As a Consultant and Trainer of Internet/Digital Marketing…
I typically ask whether keyword research is a strategic purpose or a tactical one.
Often times, people think it's tactical because of the tedious nature of the work. I would say it is not only strategic but also the beginning to all marketing channels you will use.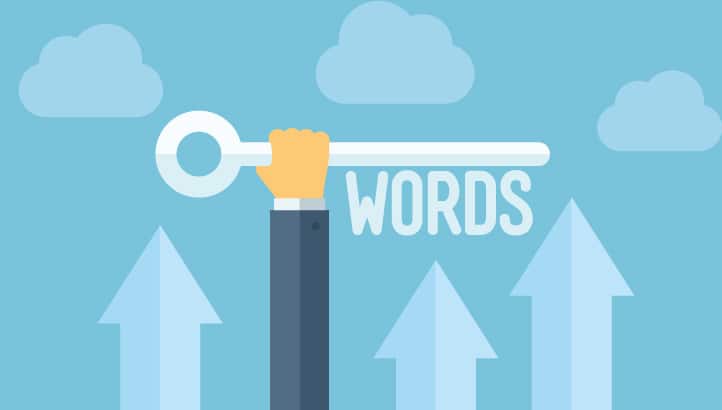 ---
Wait, Just Before You Continue Reading, This is FREE!
If you do not want to waste a lot of money and time then before you start any marketing campaign or start an online business, you need to take this FREE Digital Marketing Training.
We will be sharing our experience of running successful marketing campaigns in over 5 countries and 2 continents, we will also share our experience running various successful online businesses.
Enter your correct details below to get access to the Free 14 Days Digital Marketing Training (ensure your email address is correct and active because we will email you an email to confirm your email before we give you access to your first training lesson and every day for the next 14 days):
---
If you take the time up front to outline a catchy keyword strategy, you will realize that your campaigns will rank high in Performance and it will end up being a success.
In this article, I will outline five tips for developing a catchy keyword strategy you can use to take your campaigns to a higher level.
Click here to learn the easiest, quickest way to grow your business profit online. It's Free.
5 tips for developing a catchy keyword strategy
1. Branding or Converting Strategy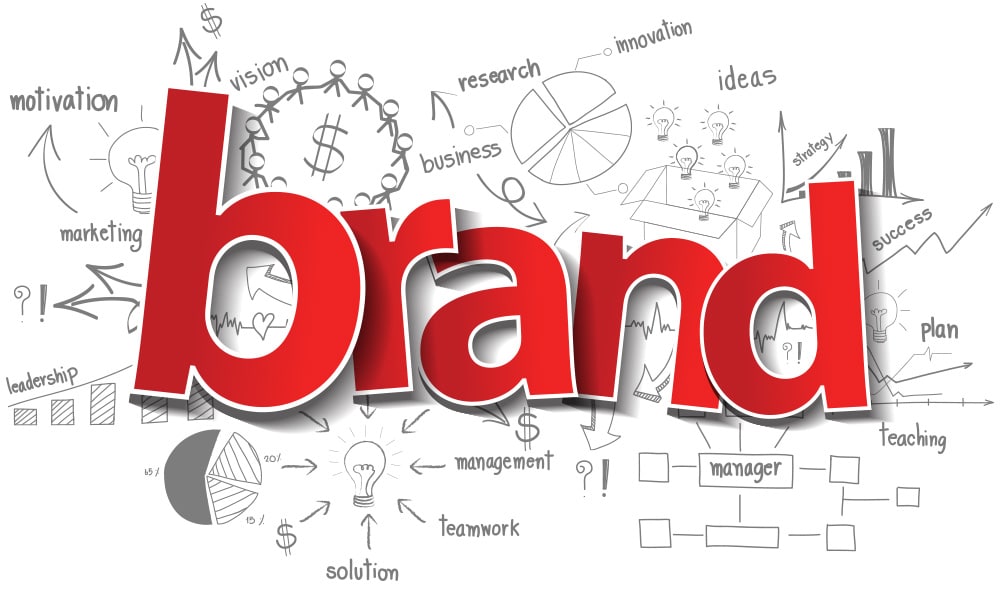 One of the primary things to consider in developing a keyword strategy is what you want to achieve when you reach your target audience. Do you just want to generate an impression for branding purposes or do you want to invite them to your place where you get them to make a purchase? Here are three types of strategies to consider: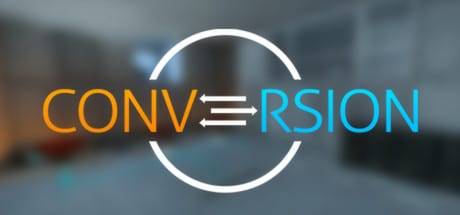 This strategy is what most of us are after. We want our keywords to draw traffic to our website or landing page, and then we want that traffic to convert by making a purchase or otherwise doing something specific like filling out a contact form, picking up the phone, or downloading something. In this case, long-tail or more specific keywords will likely work best for you.
Click here to learn the easiest, quickest way to grow your business profit online. It's Free.
b. Branding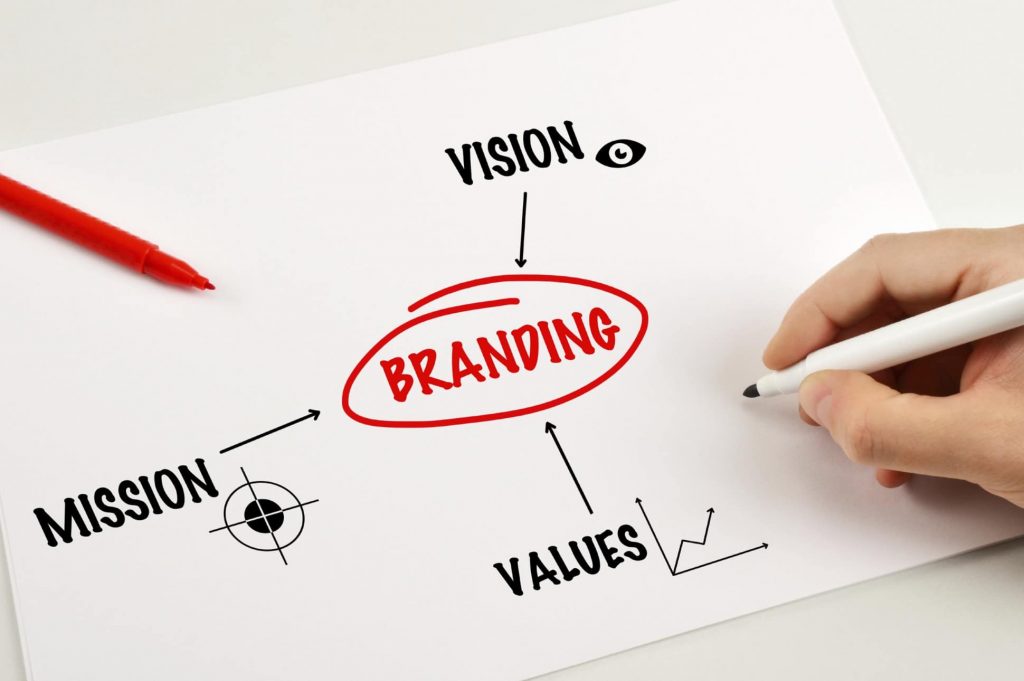 The branding strategy is just that, You value impressions over new leads or conversions. Whether or not people come to our website isn't as important as being seen as a player for that keyword. In this case, broad search terms are likely going to work best for you.
c. Hybrid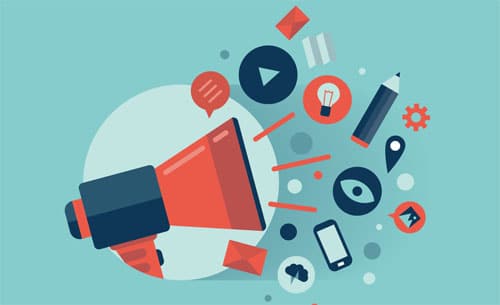 You can, of course, bring both of these strategies together and have 90 percent of your keywords dedicated to a conversion strategy. Then the other 10 percent is dedicated to branding and impressions. You would want to segment your keywords accordingly for each campaign.
Click here to learn the easiest, quickest way to grow your business profit online. It's Free.
Identifying this up front will help you put your keyword research in the right perspective. As you refine and pick your top keywords, you can sort them accordingly based on which strategy you're targeting.
2. Describe your measurement of success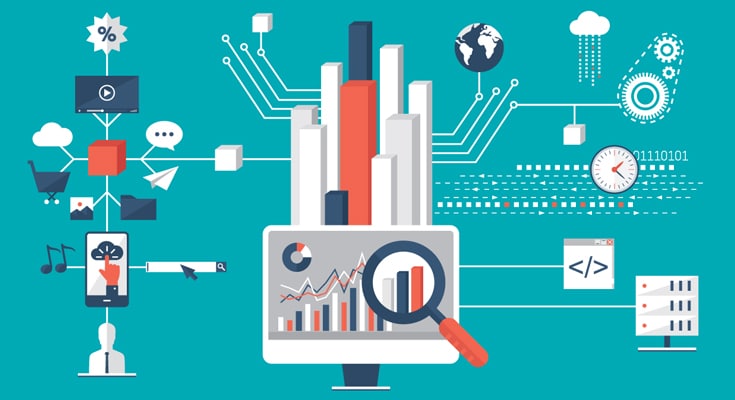 This is probably one of the most important issues to look into before you begin any campaign. As a consultant, this is one of the first questions I ask a potential client. The answer as you might expect is page one ranking.
If your goal is branding only, then this is fine, however, if like most organizations yours is a conversion strategy, then I would caution you to not be so short-sighted. Your goal should be how many conversions you want to achieve for each keyword.
Top ranking will help you with visibility, which is a good thing, but if you bring in traffic from that keyword and those visitors do not engage and convert, then why bother? You must set your target on keywords that convert.
To start this, you want to analyze your analytics frequently by keyword and observe visitors' behaviour when they come to your website or landing page.
Don't just fix your mind and attention on just traffic alone. Instead, what your mind and attention should be is; how much time are they spending on your site? What is the average number of pages they are viewing? What is the bounce rate?
A high bounce rate like 80 percent will tell you that most of your visitors leave your site immediately upon landing on your site. They're not engaged and see no content clues they arrived at their desired destination. This can be fixed by making changes to your landing pages as long as they are relevant to the keywords that brought them there.
The final and most important metric is conversion. Make sure that you set up your conversion goals within your analytics.
That way you can see which keywords are not only driving traffic but out of that traffic what percentage is converting. That is how you can measure keyword success. If you're not doing this, then it becomes more difficult to identify your highest performing keywords.
3. Mapping keywords to the right landing pages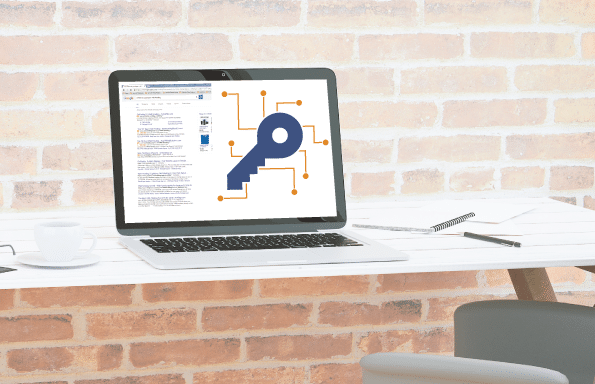 A way to ensure you get the best results from your keyword campaigns is to make sure there is high relevance between the keywords you use and the associated landing pages. This is a very important principle.
What happens when you click on an organic listing or a PPC add from a SERP (search engine results page) and the content has little to zero keywords on that page that you used to search on? Right, you close the page and then click on another link. Make sure your landing pages are optimized to handle your keyword traffic to make them relevant.
More importantly, take the time as you conduct your keyword research to segment and categorize your keywords to map to the right landing pages.
If the page doesn't exist on your site yet, then that is your cue to build a new page for that set of keywords. By doing this you will achieve the relevance that will lead to more engaged visitors and higher conversion rates.
Another way to do this is to analyze the keywords that are driving traffic to your site and match the user intent to the right page of your site.
---
QUICK QUESTION BEFORE YOU CONTINUE READING: ARE YOU READY TO SUCCEED?
We are the only digital marketing training institute backed up by a system that drives real results for our students.
We have trained over 2,438 people to succeed in any of the following ways:
👉 Grow your business sales and revenue faster.
👉 Get a well-paid job in the digital marketing field.
👉 Start and grow your digital marketing agency or a freelance business.
👉 Make more money in dollars as an affiliate marketer.
👉 Start a profitable online or eCommerce business.
And none of them have ever asked for their money back. So to prove to you that we can help you achieve success and our course is legitimately better, we'd like to make you this promise...
If you implement what we teach consistently and use all the resources and support we make available to you, we guarantee you will achieve success within 3 months after the course or we will refund you 100% (Plus we will also give you $100 of our own cash, just to say "sorry for wasting your time"). It is that simple.
The catch is that, for you to get your full refund + $100 if you do not achieve success, we will ask you to prove that you've REALLY implemented the strategies and techniques we taught you consistently for 3 months after the course and you have used the resources we provide and asked for support when you are stuck. That's only fair, don't you think?
The only way to truly fail is to lack the right knowledge, resources and support, get stuck and give up, so we're here to give you the resources and support you need to make sure that doesn't happen.
What do you have to lose? Nothing, really, and you could even gain $100 for your time.
👉CLICK HERE TO LEARN MORE AND APPLY NOW
Or Got Questions? Call 📞 0809 535 8402, 0816 528 9018
---
4. Choose keywords based on more than just high search traffic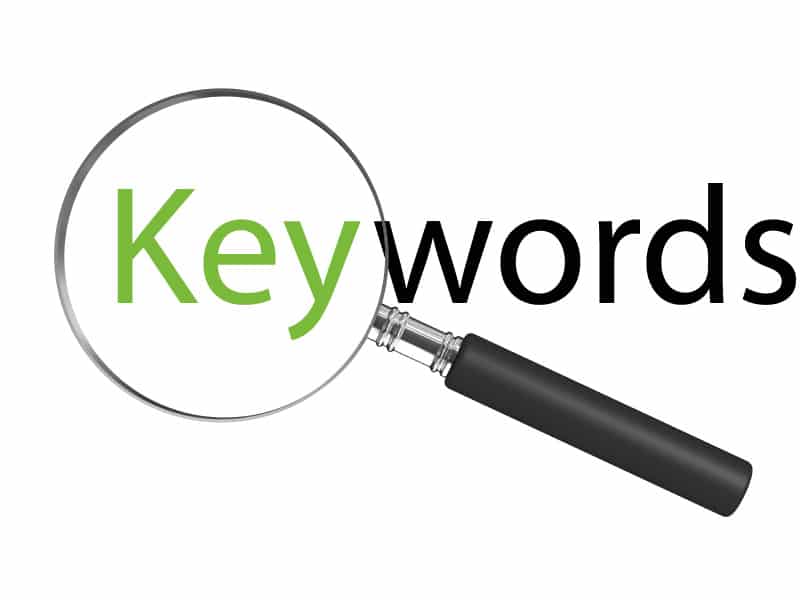 Depending on which strategy you're using, branding or conversion, you should not fall into the trap of just looking at search volume when judging which keywords to use. Just because one keyword has a whole lot more searches than another doesn't necessarily mean it will be a better performing search term. (Click the link to learn how to do a keyword research using Google keyword planner)
Take the time to analyze other factors that provide more granularity. Here is an example of other factors you may want to look at:
Business/landing page relevance
Competition
Specificity
Intent (informational, navigational, transactional)
Search volume
Business relevance: This is where I rate how relevant the keyword is to my business or site landing page. This is a manual process but a very important one. As you should have noticed by now, relevance is vitally important to keyword success.
How specific: This is where you need to refer to your keyword strategy. If you're using a branding strategy, then you'll give a higher score to broader keywords. If you're using a conversion strategy, then you should give a higher score to longer tail keywords.
Competition: How competitive is the term you're going after? If too many people are pursuing your keyword, you may want to consider others that have less competition. They're likely going to be easier to rank for and less expensive. I give a higher score to those keywords that are less competitive.
Search volume: This is what most people focus on. Obviously, keywords that have a higher search volume represent an increased opportunity for visibility and traffic, so score accordingly.
Intent: This isn't as much of a scoring column as just indicating the type of keyword related to user intent. Just another factor that might help you judge which ones you may want to use.
Overall score: Finally, you simply add up the scores and divide by the number of columns you have. This will give you an overall score. Then you can sort your keyword list by overall score and voilà, your keywords that are likely to perform the best for you bubble up to the top. You can weight each column if you like based on which factors are most important to you.
This is just an example on how to score your keywords and illustrate how to look at more factors than just search volume. You can add more columns with other factors to your liking.
5. Use a keyword research brief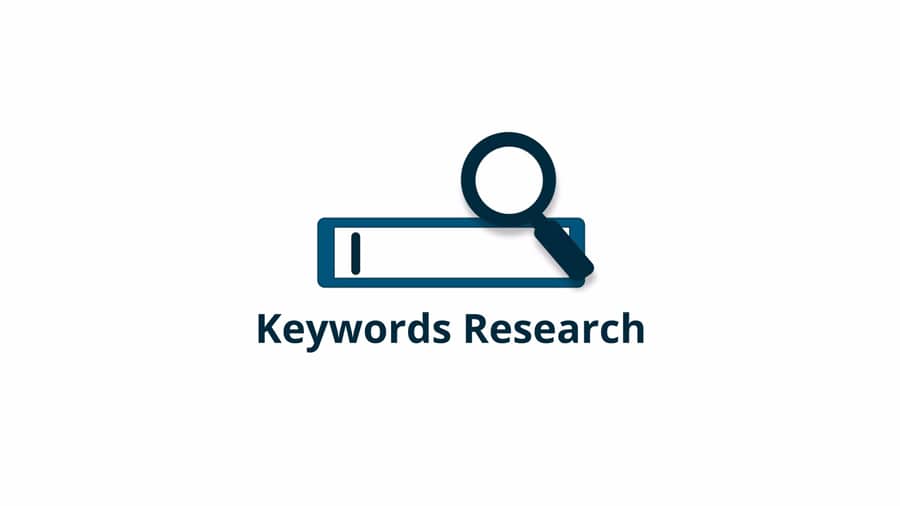 The final tip is to attempt to break down the silos that are typical in medium to large organizations and share with them enough keyword information so they can be encouraged to use your targeted keywords in their respective messaging.
One way to do this is to develop what I call a keyword research brief. This is simply a document that is an executive summary of keyword research for your top keywords. This document should be no more than one to two pages. It should be a quick read. See an example of this below.
By sharing this information, you can connect all stakeholders that are involved with any kind of messaging (i.e., PRINT, TV, PR, SEO, PPC, EMAIL, BLOGSPOTS, etc.) and get everyone consistently using your targeted keywords.
As your audience observes messages from each of these channels, they will see that consistency. This can highly influence which keywords they will finally choose when they use a search engine to find you or your products. These are, of course, keywords you already rank well for, which will help to increase visibility and branding even more for your entire organization.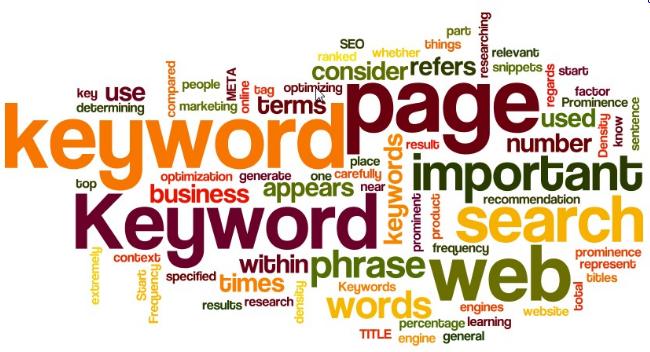 As you can see, keyword research is a very strategic aspect of any marketing campaign. By taking the time up front to consider these tips, you can develop a powerful keyword strategy that will have a much higher success rate and provide you with the results you are looking for.
---
What you should do next now
Register for our Digital Marketing Course - you will earn globally recognised digital marketing certifications and learn digital marketing hands-on by implementing real-world live campaigns yourself as you learn from internationally experienced experts in the digital marketing industry.
Whether you want to start, grow and scale your business online, or you want to start an exciting career in digital marketing, or you want to make money from digital marketing skills you love, or you simply want to make money online then our Digital Marketing Coaching Course has you covered.
CLICK HERE TO LEARN MORE ABOUT OUR DIGITAL MARKETING COACHING COURSE
Watch what our student think about our course
Subscribe to our channel
Digital Marketing Skill Institute - Chisom Bikawei's Testimonial
Digital Marketing Skill Institute Testimonial - Nnena Azuka's Testimonial
Chinaza Ahamefula's Testimonial - Digital Marketing Skill Institute
Ebuka Ugochukwu's Testimonial - Digital Marketing Skill Institute
Digital Marketing Skill Institute Testimonial - Nneka Onyiliofor's Testimonial
Digital Marketing Skill Institute Testimonial - Enitan Ajayi's Testimonial
---
Related