Social media can connect you with hundreds of thousands of reluctant consumers, but do you know that with the right social media marketing strategy…
…you can reach targeted customers and increase sales?
With the growth of social media, it has also come with some complications, and that's why we teach it indepth in our digital marketing training course (click link to see course details).
A lot of business owners are confused on which platforms they need to focus their campaign efforts on.
Do you pay attention to:
Pinterest or Instagram?
Twitter or WhatsApp?
Google+ or Facebook?
…how about LinkedIn?
Social media platforms allow you to connect with friends, families, businesses etc..
But knowing or choosing right social media platform to grow your business can be tricky.
The adoption of social media marketing in Nigeria is one of the most powerful tools in your digital marketing channels.
Apparently:
Its usage and application in achieving digital marketing goals have skyrocketed, such that every business organisation leverage on it.
Businesses have sent their staffs for our digital marketing training to acquire the essential social media marketing strategy that has produced results for their business.
(Click the link https://digitalmarketingskill.com/digital-marketing-training-course/ to see our training course outline).
With that said…
We can all agree that having the right social media marketing strategy is essential for the growth of your business on social media.
In this article, I will share with you, how to create a working social media marketing plan.
But before we continue.
Let's first have a look at the effective principles in achieving social media marketing results for Nigeria business.
So let's get digging.
1. The principle of value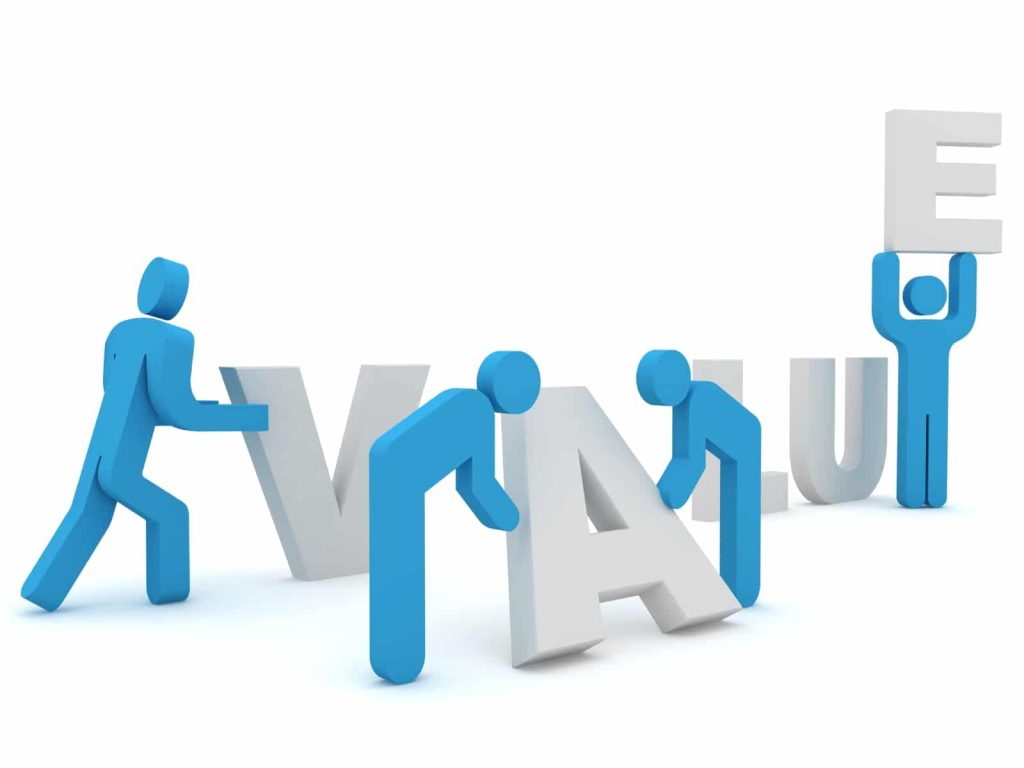 The principle of value here implies what your content development is anchored on developing a strong content that will engage your readers on various social media platforms cannot be overemphasized.
You have to deliver an engaging content that will add value to your readers or customers.
[bctt tweet="You have to deliver an engaging content that will add value to your readers or customers." username="@DMSInstitute"]
You should avoid boring the readers with the act of self-centeredness of just discussing about your brand, without developing content that would actually add value to them.
However:
Your content is supposed to be aligned with your overall messaging and be appropriate for the channels you're using.
2. Principle of strong online presence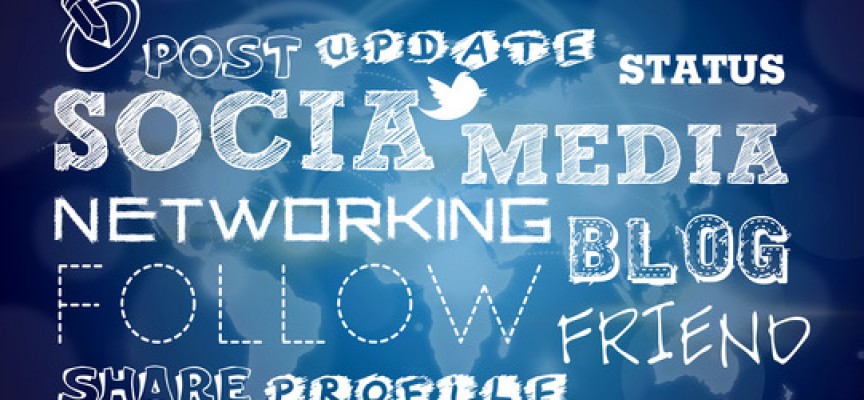 Your presence on various social media platforms is very pertinent.
You need to have a steady presence on social media.
As well as deliver fresh content on a regular basis and posting them on various social media platforms.
[bctt tweet="You need to have steady presence on the social media, as well as deliver fresh content on a regular basis and posting them on various social media platforms." username="DMSInstitute"]
Avoid publishing your content and keep them without posting or sharing on the social media.
Just have a strong online presence always be available to your audience.
That means:
You should be consistent in terms of publishing content, as well as having conversations with your readers online.
You cannot achieve that if your presence is not strong online.
For instance:
If you have a strong online presence, some of your readers might not find it hard share some of your posts with their own friends on Twitter, Facebook, LinkedIn, or even their personal blogs.
3. Principle of feedback
Giving immediate feedback could be a catalyst to establishing a perfect relationship with people on the social media.
Sometimes when you post a few articles or you upload any content, some followers might be interested in clarifying some things that appear ambiguous to them.
Sometimes…
…they ask questions and it behoves you to give them immediate and favourable feedback.
It doesn't make any sense to your social media marketing strategy if you ignore questions online.
In business,
Building relationship is indispensable.
Therefore:
Always try as much as possible to acknowledge anybody that asks questions online.
4. The principle of focus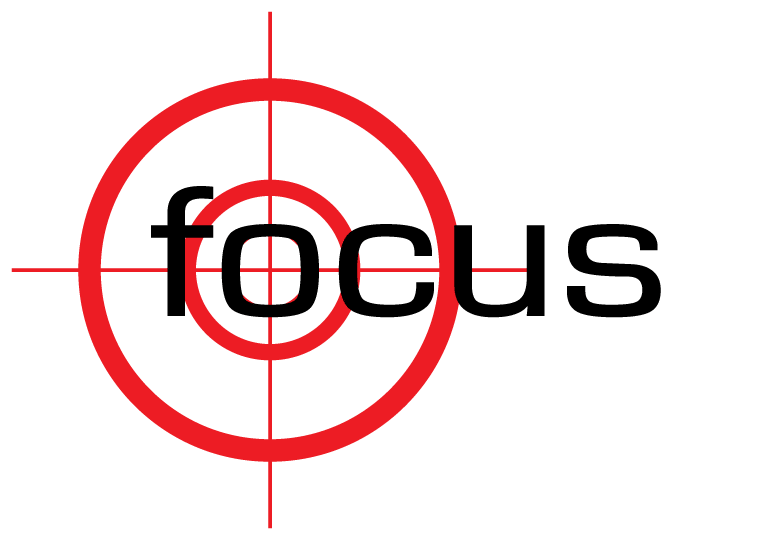 A focused social media marketing strategy intended to build a strong brand has a better chance of success than a broad strategy that attempts to be all things to all people.
[bctt tweet="It is always advisable to focus on developing good content that will drive conversations amongst your followers." username="@DMSInstitute"]
The principle of focus must is key.
But:
It is always advisable to focus on developing good content that will drive conversations amongst your followers.
When content sparks off conversations just keep calm and know exactly the point they are making and channel your energy in line with that.
5. Miscellaneous principles

Promotion:
It is a well-known fact that most followers always like a page where they will be required to do a contest.
But that's in terms of answering some questions and get prices for it.
Make sure you channel little resources in line with some promotions that would actually propel your followers to add value to your business.
Basically:
Everything is free online.
So why not attract even more followers by offering more free items on your free sites?
It doesn't cost much, it pays!
Add more effort:
In getting your social media marketing right,
You must always be on alert.
You should improve and commitments in making things work well.
There are ways to market your content outside of the social media world.
However:
Just improve your contents so you can attract new followers every day.
So, now that we have seen the effective principles in achieving social media marketing results in Nigeria.
How then should you create a social media marketing tactic that will boost sales instantly?
Let's start by defining what a social media marketing strategy or plan is.
So….
What is Social Media Marketing Strategy?
A social media marketing strategy allows you to create social media plan to help you achieve a long-term goal or overall growth for your business.
Goals and objectives guide your social media marketing plan to help you happily relate with your customers.
This plan should comprise an audit or examination of where your social media accounts are today, goals for where you want them to be in the near future, and all the tools you want to use to get there.
Nonetheless,
Do you need assistance getting started with your social media marketing strategy?
Do you even know what to include in this plan?
Right below,
You will find what you need to include in your social media marketing strategy so it works from day one.
So let's get right into it.
Here is how to create a social media plan in 6 steps.
8 Step Social Media Marketing Strategy Plan That Will Double Your Sales
Step 1: Set Social Media Marketing Goals and Objectives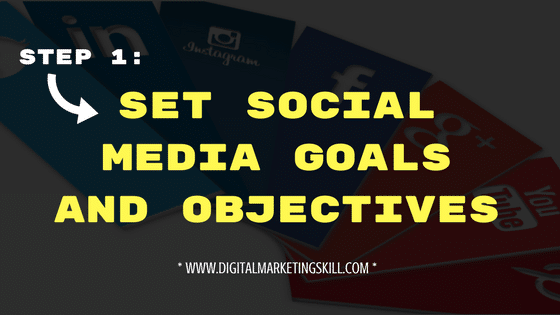 The first and foremost steps of your social media marketing strategy is to define goals and objectives.
Having a set objective allows you to quickly switch to a plan B when your social media campaigns aren't producing the desired results.
Without goals and objectives,
You have no means of gauging your social media return on investment (ROI).
These goals should be aligned with your broader marketing strategy so that your social media efforts drive toward your business objectives.
If your social media marketing tactic is shown to support business goals, you're more likely to get executive buy-in and investment.
A key component of setting effective goals for your social media strategy is to determine what metrics you'll use to measure their success.
Go beyond vanity metrics such as retweets and likes.
Focus on things such as leads generated, web referrals, and conversion rate.
As you write your goals, keep your audience and customers in mind.
Try creating audience or customer personas—archetypes that include details about demographics, interests, pain points, etc.—to test your goals.
For example:
If you're trying to determine if a goal is properly fleshed out, ask yourself in what way it will help you reach your audience.
You should also use the S.M.A.R.T. framework when setting your goals.
This means that each objective should be specific, measurable, attainable, relevant, and time-bound.
A good example of a well-written S.M.A.R.T goal might look like this: "For Instagram, we will share photos that communicate our company culture. We will do this by posting three photos a week. The target for each is at least 30 likes and five comments."
A simple way to start your social media marketing plan is by writing down at least three social media goals.
Make sure to ask yourself what the goal will look like when completed, and use that to determine how you will track it.
Step 2: Conduct a Social Media Audit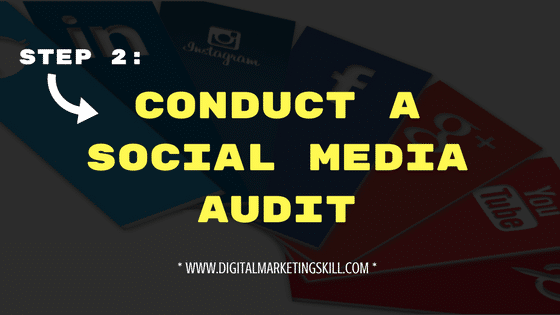 Prior to creating your social media marketing plan, you need to assess your current social media use and how it's working.
This means figuring out who is currently connecting with you via social, which social media sites your target market uses, and how your social media presence compares to your competitors'.
SocialMediaExaminer wrote a detailed post that will help you research your competitors (4 Free Tools to Analyze Your Social Media Competitors)
These tools will analyze your and your competitors' accounts across Facebook, Twitter, Google+, Instagram, YouTube and Pinterest.
Auditing social media helps you understand your brand's strengths and weaknesses on social media.
And not just that but also it helps keep things on track.
It helps you to do reflections on the essential aspects of your business.
For instance:
WHO you are,
WHAT you are into and…
WHY you are into.
See this 6 step social media audit article by Digitalvidya on how to carry out a proper social media audit.
Step 3: Create or Enhance Your Social Media Accounts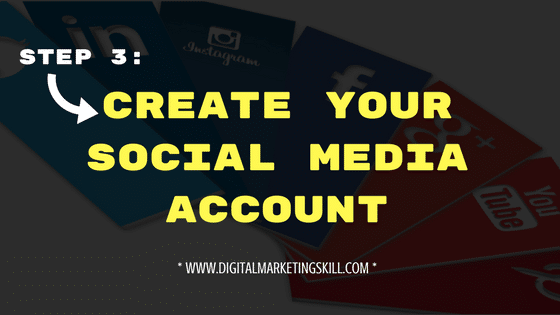 Once you've concluded with your social media audit, it's time to hone your online presence.
Choose which networks best meet your social media goals.
If you don't already have social media profiles on each network you focus on, build them from the ground up with your comprehensive goals and audience in mind.
If you do have existing accounts, it's time to update and refine them to get the best possible results.
Optimizing social media profiles for SEO can help generate more web traffic to your online properties.
Cross-promoting social accounts can extend the reach of content.
In general,
Social media profiles should be filled out thoroughly, and images and text should be optimized for the social network in question.
Each social network has a unique audience and should be treated differently.
Step 4: Gather Social Media Marketing Inspiration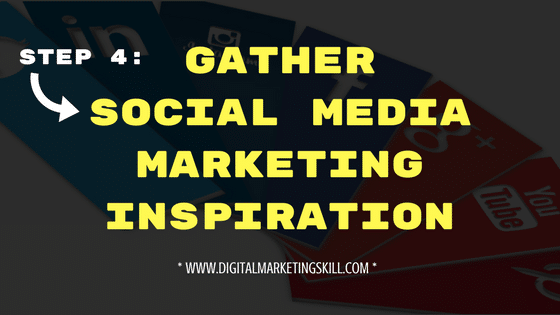 Not sure what kinds of content and information will get you the most engagement?
For inspiration, look to what others in your industry are sharing and use social media listening to see how you can distinguish yourself from competitors and appeal to prospects they might be missing.
Consumers can also offer social media inspiration, not only through the content that they share but in the way that they phrase their words.
See how your target audience writes tweets, and strive to mimic that style.
Learn their habits:
…and use that as a foundation for your social media marketing plan.
A final source of social media inspiration is industry leaders.
There are giants who do an incredible job of social media marketing, from Red Bull and Taco Bell to KLM Airlines and Tangerine Bank.Companies in every industry imaginable have managed to distinguish themselves through advanced social media strategies.
Companies in every industry imaginable have managed to distinguish themselves through advanced social media strategies.
Follow them and learn everything you can. See if they've shared any social media advice or insight elsewhere on the web.
Here are a few suggested sources of inspiration in different areas of social media marketing:
Content marketing: Unbounce, Virgin
Social media customer service: Tangerine, Warby Parker
Social media advertising: Airbnb, the American Red Cross
Facebook strategy: Coca-Cola, Walmart
Twitter strategy: Charmin, Oreo
Instagram strategy: Herschel Supply Co., General Electric
Snapchat strategy: Taco Bell, Amazon
Step 5: Choose Channels and Tactics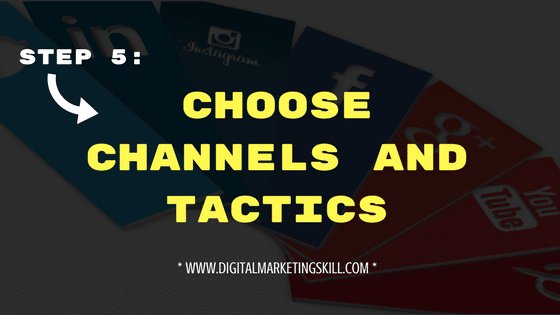 Many businesses create accounts on every popular social network without researching which platform will bring the most return.
You can avoid wasting your time in the wrong place by using the information from your buyer personas to determine which platform is best for you.
If your prospects or customers tell you they spend 40% of their online time on Facebook and 20% on Twitter, you know which primary and secondary social networks you should focus on.
When your customers are using a specific network, that's where you need to be.
Not everywhere else.
Your tactics for each social media channel rely on your goals and objectives, as well as the best practices of each platform.
So, for instance:
If your objective is increasing leads and your primary social network is Facebook, some effective tactics are investing in Facebook advertising or promotion campaigns to attract more attention to your lead magnets.
Step 6: Create a Content Strategy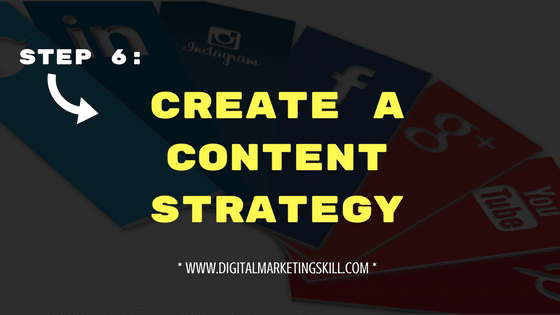 Content and social media have a symbiotic relationship:
Without great content social media is meaningless and without social media, nobody will know about your content.
Use them together to reach and convert your prospects.
There are three main components to any successful social media content strategy:
Type of content,
Time of posting and…
Frequency of posting.
The type of content you should post on each social network relies on form and context. Form is how you present that information—text only, images, links, video, etc.
Context fits with your company voice and platform trends.
Should your content be funny, serious, highly detailed and educational or something else?
There are many studies that give you a specific time when you should post on social media.
However:
I suggest using those studies as guidelines rather than hard rules.
Remember,
Your audience is unique, so you need to test and figure out the best time for yourself.
Posting frequency is as important as the content you share. You don't want to annoy your fans or followers, do you?
Finding the perfect frequency is crucial because it could mean more engagement for your content or more unlikes and unfollows.
Use Facebook Insights to see when your fans are online and engaging with your content.
If you're new to all the Facebook Insight and Content marketing.
Have in mind that:
We cover this in-depth in our digital marketing training course, you can click the link to see course module.
Step 7: Allocate Budget and Resources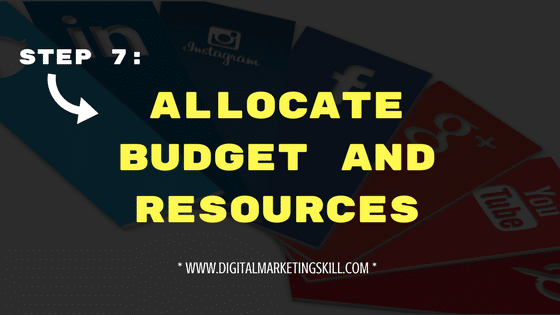 To budget for social media marketing, look at the tactics you've chosen to achieve your business goals and objectives.
Make a comprehensive list of the tools you need (e.g., social media monitoring, email marketing and CRM), services you'll outsource (e.g., graphic design or video production) and any advertising you'll purchase.
Next to each,
Include the annual projected cost so you can have a high-level view of what you're investing in and how it affects your marketing budget.
Many businesses establish their budget first and then select which tactics fit that budget.
I take the opposite approach.
I establish a strategy first and then determine the budget that fits that strategy.
If your strategy execution fees exceed your budget estimate, prioritize your tactics according to their ROI timeframe.
The tactics with the fastest ROI (e.g., advertising and social referral) take priority because they generate instant profit you can later invest into long-term tactics (fan acquisition, quality content creation or long-term engagement).
Step 8: Assign Roles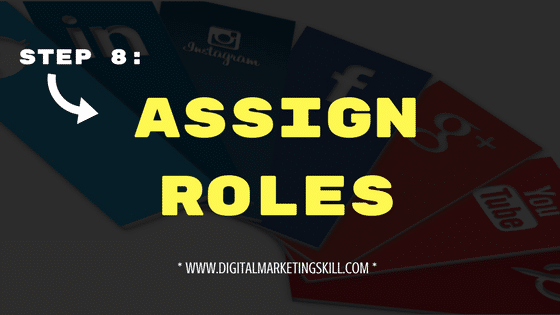 Knowing who's accountable for what increases productivity and avoids uncertainty and overlapping efforts.
Things may be a bit messy in the beginning, but:
…with time team members will distinguish their roles and what daily tasks they're responsible for.
When everyone knows his or her role, it's time to start mapping the execution process.
You can either plan daily or weekly.
I don't advise putting a monthly plan together because lots of things will come up and you may end up wasting time adapting to the new changes.
You can use tools like Basecamp or ActiveCollab to manage your team and assign tasks to each member. These tools save you tons of time and help you stay organized.
Now over to you,
Do you think this 8 step social media marketing strategy lacks something substantial?
Have you tried other nice steps that weren't mentioned in this article?
Let us know by sending us a message via the live chat below.