Do you want a WhatsApp marketing strategy that can help you grow your business and make more sales?
Did you know that WhatsApp is the fastest growing social media networking app in the world?
As the largest messaging application, WhatsApp has more than 1.3 billion active users globally, up from over 1 billion MAU in February 2016. And businesses have been using it as part of their communications solutions.
WhatsApp has modernised itself with the huge variations related to business communication.
Customer engagement is important for any sort of business as they have started utilising WhatsApp, a social networking app.
WhatsApp offers direct communication between you and your customers via concise but helpful messages.
By including WhatsApp into your business marketing plan, you can respond quickly to all the necessary inquiries from all your loyal customers in no course.
We have mobile marketing covered in our digital marketing course. Click the link to check out course guide and details.
Or use the link => https://digitalmarketingskill.com/digital-marketing-training-course/

As the smartphone users are rising greatly, you have a chance to connect with your target customers and produce substantial leads for your business.
There are a few unique facts to understand easily how WhatsApp can be a magnificent vehicle for your business development.
With the help of WhatsApp marketing strategies you are about to see below, you are permitted to:
Use WhatsApp to send interesting images and videos by creating your full marketing campaign exciting and engaging too.
Use WhatsApp for better customer engagement.
Use WhatsApp as a tool for endorsing new varieties of your products or offers that are available at discounted rates.
Use WhatsApp as a marketing survey tool to acquire innovative short detail that can be sent to you along with digital images or videos of your products comprising directions concerning the product use.
Use WhatsApp for building an effective team through the creation of WhatsApp groups for discussing new works, task updates, work deadlines and meeting timings.
Use WhatsApp for brand positioning.
This free messaging platform can provide effectual business as well as marketing for every small and medium-sized company while it is used intelligently.
Sadly…
For online marketers, Whatsapp has been a hard nut to crack.
No adverts, no media to buy and users not liking nosy spam-like messages means you must to work harder to generate consumer engagement.
The most cynical point about Whatsapp is that you CANNOT push messages to consumers you do not have a mutual affiliation with. You need to get invited by customers to become their contact before you can send them messages.
With 70% engagement daily, every marketer needs to master the 8 proven WhatsApp marketing strategies that can increase your user base, customer engagement and sales.
8 WhatsApp Marketing Strategies For Business Promotion
1. Use Whatsapp For Business App Instead of the Normal WhatsApp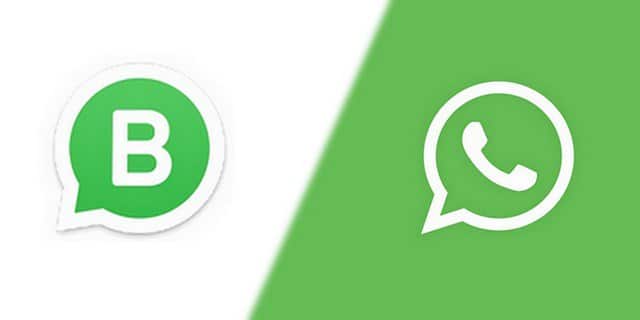 Whatsapp just released a new application called WA Business (WhatsApp for Business).
WhatsApp Business is an Android app which is free to download and was built with the small business owner in mind. With the app, businesses can interact with customers easily by using tools to automate, sort, and quickly respond to messages
This application arrived with a lot of amazing benefits and features for small and large-scale businesses.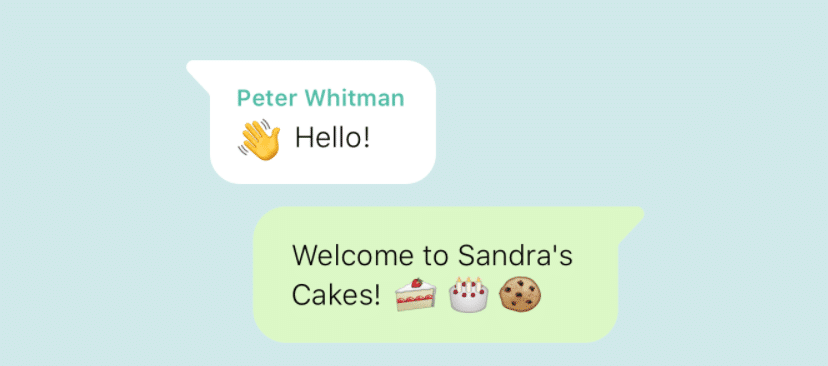 Here are some of the benefits of WA Business app:
Business Profile: Create a business profile with helpful information for your customers like your address, business description, email address, and website.
Quick Replies: Quick replies let you save and reuse messages you frequently send so you can easily answer common questions in no time.

Automated Messages: Set an away message when you are unable to answer so your customers know when to expect a response. You can also create a greeting message to introduce your customers to your business.

Messaging Statistics: Access important metrics such as how many of your messages were successfully sent, delivered, and read.
Although still in its first release, don't expect to give your customer a perfect experience with this maiden release. This app is open to flaws and future updates but it's sure better to use the WA Business than use the normal Whatsapp.
READ: Twitter Marketing Guide | Getting Started With Twitter, Strategies & Tips For Business
2. Create an Appealing Brand Persona for Whatsapp

Whatsapp is a messaging application where people reach out to families and friends. It's an avenue to discuss really personal things, even flirt as well.
The first strategy to using Whatsapp for promoting your business is to customise and create an appealing brand persona.
Since you are intending to use WhatsApp as is a tool to reach out to customers, your customers must be able to identify your brand quickly.
You should create an engaging brand persona or character that represents your brand with its WhatsApp number. People don't like to chat with impersonal company names.
Let assume your brand has a customer section that attends to customer complaints and queries, you can create a specialised number dedication for this purpose. This number can be managed by a real person so there is a human feeling.
Often busy business people find it easy to engage with this person on WhatsApp, exchanging pictures of products they are interested in, asking questions and even agreeing payments, delivery terms and more.
The persona is the first thing you need to sort out if you want to get your strategy right.
READ: Practical insights on how to build an effective brand in Nigeria
3. Build a Contact Database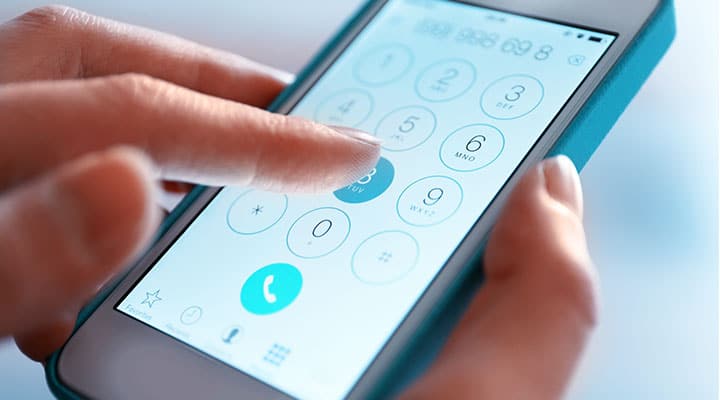 Now that we all have our brand persona sorted out.
Next up…
You be needing as many customer numbers as possible to build a list of people to reach out to.
Like I mentioned earlier, you CANNOT push messages to consumers you do not have a mutual affiliation with. You need to get invited by customers to become their contact before you can send them messages.
It's so unfortunate that you need a number before you can communicate with your customers on WhatsApp but there is actually a way out!
In order to build a contact base of users, you need to offer them something of value in exchange for their phone number.
This can be a promotion, a freebie, a free service or valuable information.
You can create an attractive promotion to get users to share their number with you. Once you add them on WhatsApp, send them the promo/offer which they can then redeem and there begin their relationship with you.
READ: Effective ways of strengthening your relationship with customers
4. Offer Relevant Content to Customers
What do you do once you have started building a phone list?
WhatsApp is the only widely used app we've ever seen that has more engagement and a higher percentage of people using it daily than Facebook itself," Zuckerberg said. (According to CNET, the engagement rate of WhatsApp's monthly users on a daily basis is 70%, whereas Facebook's is around 61%.)
Whatsapp has a higher engagement rate than Facebook. That means you need to offer users, great content on relevant topics to ensure that they are engaged with you.
An example is a community that we have created for students who attended our digital marketing training course. In this group, we give out useful content such as industry trends, links to tools, digital marketing strategies etc.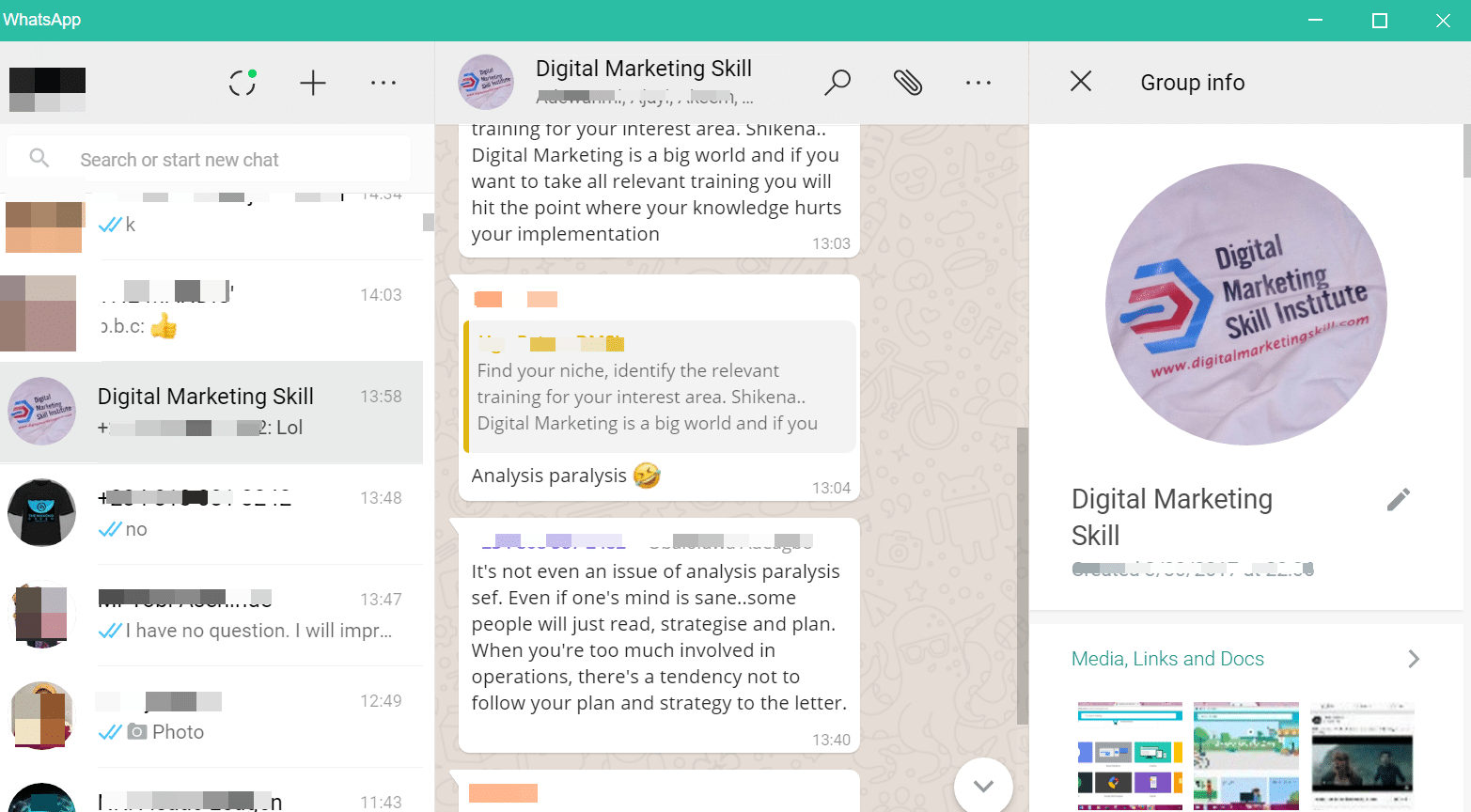 Here is a strategy for creating an effective WhatsApp group
Create a Whatsapp group (you can add up to 256 users).
Give the group a name. Ensure the group title reflect the name of your business. E.g Digital Marketing Community
Add your brand logo as the group icon if you have one.
Create group guiding policies. This will ensure people aren't posting things not inline with the sole aim and purpose of the group. Once you notice folks posting inappropriate content in the group, you can remove such person immediately.
Engage users with useful content, giveaways, freebies etc.
The world is going mobile really fast, why not attend our digital marketing course to learn how to leverage the evolving mobile marketing strategies. Click the link to check out course guide and details.
Or use the link => https://digitalmarketingskill.com/digital-marketing-training-course/
5. Deliver Swift Customer Support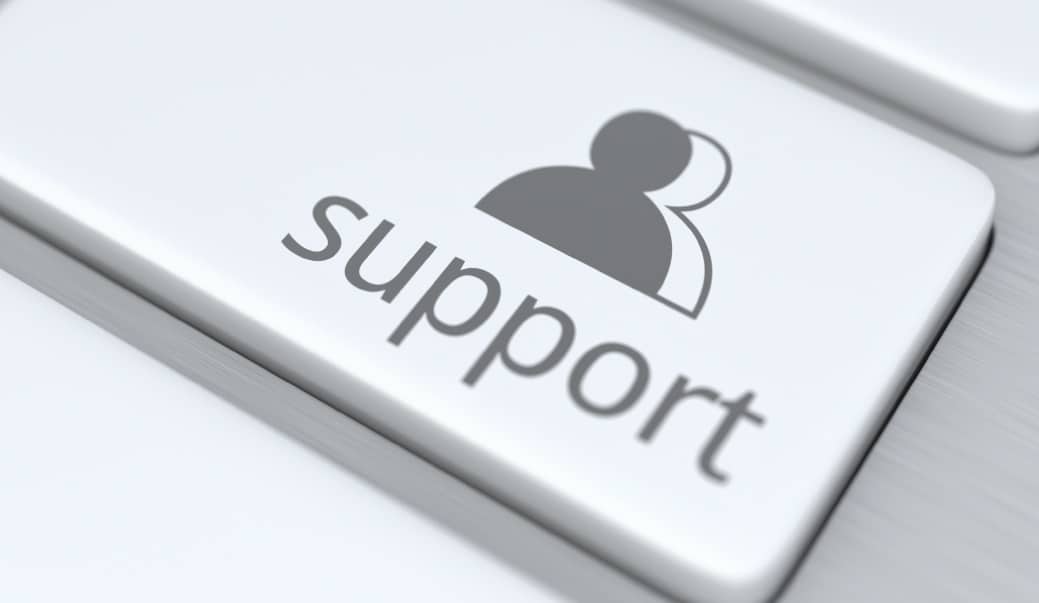 Providing real-time customer service is a luxury small businesses cannot afford, but with WhatsApp, you and your small staff can answer any questions your customers might have quickly.
And because the app supports rich media, you can use text, audio or video to provide a personal customer service experience.
Whatsapp has a 70% opening rate, which means you are almost guaranteed exposure of your message if your customer is on WhatsApp with you.
An example of this is MTN Nigeria. They spotted that most of their users want a faster way to get their requests answer, so they had to launch of 5 dedicated Customer Care WhatsApp lines for their subscribers to reach out and get their issues solved.
They leverage this means by delivery swift and quality customer support to users. Ths is because they know how popular Whatsapp numbers has grown in Nigeria. Nigeria has about 45% of their mobile users using Whatsapp.
Another example is our own specialised digital marketing training WhatsApp group. These groups were created to handle questions and support.
Ensure you are adequately resourced to handle customer queries.
The worst thing you can do is to get a WhatsApp but not respond for hours. Ensure a dedicated person(s) depending on the traffic and ensure his/her performance is measured.
READ: How to generate more enquiries from your website?
6. Consumer Research & Feedback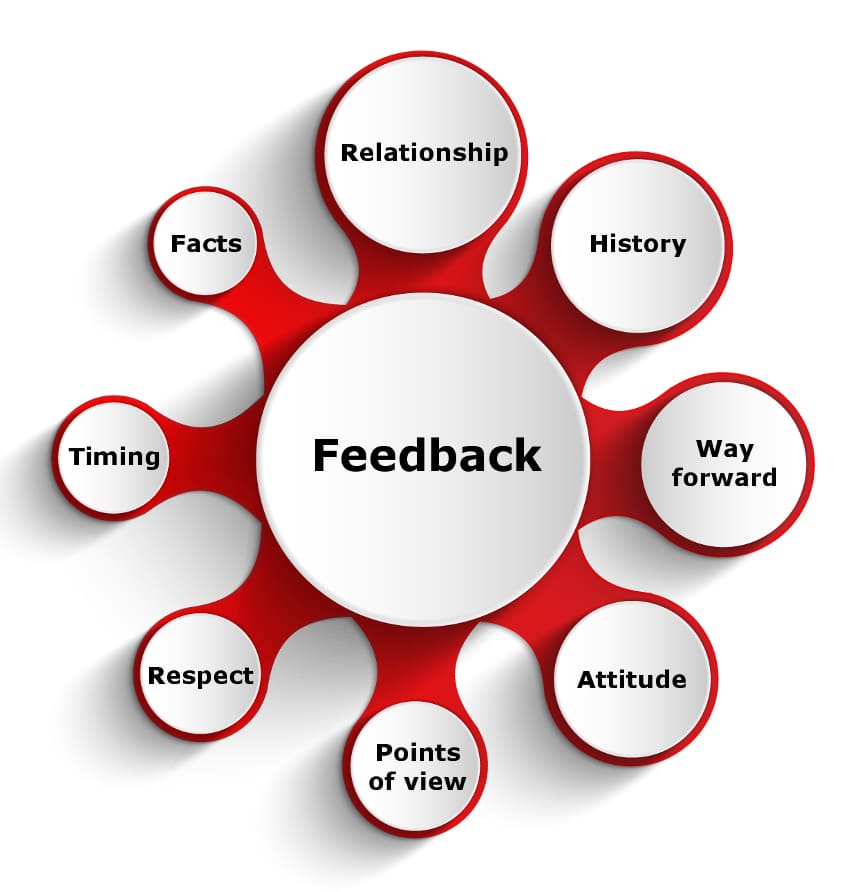 WhatsApp has so far not been used extensively for research but offers an easy to use, inexpensive and quick platform to run some quick research and also generate customer feedback.
You can ask consumers about flavours they like, ask them to choose between options the brand is proposing to launch among other things. Also, WhatsApp is highly relevant for conducting some quick discussion internally within your company.
Furthermore, instead of calling customers for feedback, you can create questions for your group that will bring to birth answers that are relevant to your business. This is marketing research at its best, and it is free.
With the feedback you collect from your customers, you can respond to their demands and promote the products and services you render. By developing creative and entertaining questionnaires, you can interact with your customers in a way that is not intrusive.
And their input can be of great value, which can be rewarded with special offers and coupons to encourage future engagement, brand loyalty and long-term customer retention.
READ: 9 Customer Retention Strategies To Keep Customers Coming Back
7. Leverage WhatsApp Status Feature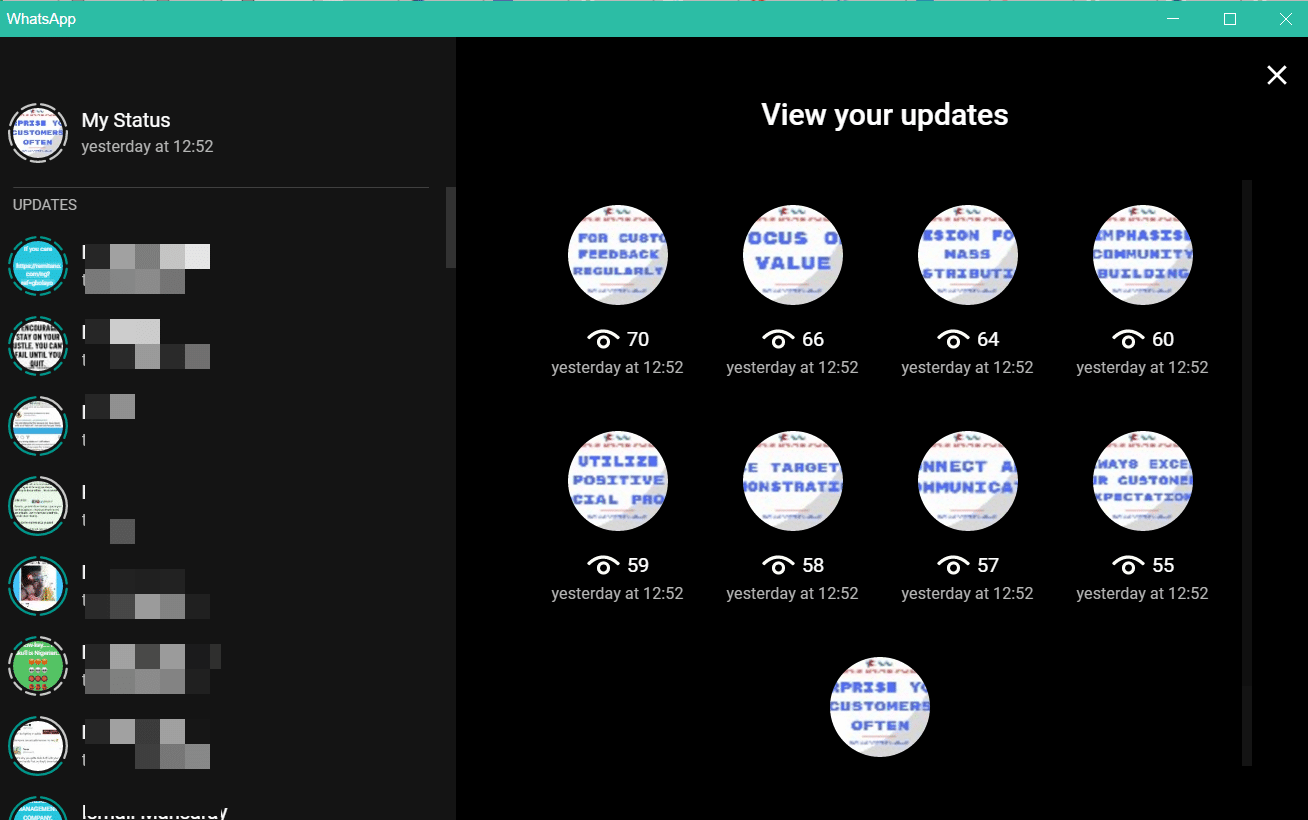 In WhatsApp status, you get to see the happenings of people in your life more than Facebook, Instagram and SnapChat since this is one of the most used social media apps in the world.
I examined a few replies to understand how people used the Whasatpp status feature, here is what I gathered:
Status update in WhatsApp:
One can share his feelings, state of mind or whatever he is up to.
Another said it's also a medium to tell your friends where you are if you are on a trip, vacation or an adventure.
Some people also use it to pass a silent message to someone, it's like making a statement.
You can also use it to tell everyone that you are busy or available or in office, etc.
You can also put funny one-liners, jokes, poems etc. It shows your area of interest and tells about your personality.
But how can this status feature benefit your business?
In 'status update', apart from sharing photos and happenings around you, it can be used as a 'flash advertisement' for your business. Since this status is available for 24 hours to its viewers, it is a useful tool for highlighting your work or the topics you follow.
Coupled with the ability to share links, you can leverage this feature to grow your business and increase the number of returning customers.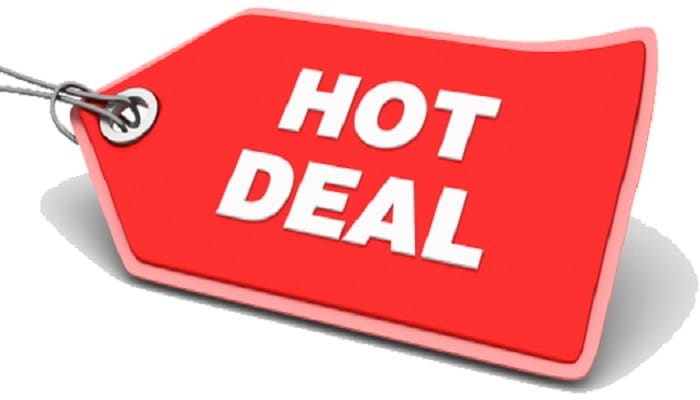 With the new Status feature, you can create special promotional codes your customers can share to redeem at your business. Using the instant photo and location feature, Status can let everyone in your group know about the promotions you are running.
This could include a two-hour flash sale or a one day special to drive in traffic and create buzz.
Based on interaction levels, you can expand the promotion with WhatsApp-Status exclusive coupons or promotions.
9. Giveaways
In this part of the world, giveaways are one of the most effective lead generation tactics businesses use to capture leads.
You can have weekly, monthly or even daily giveaways to bring foot traffic to your store, or visitors to your website.
Since WhatsApp and Status are free, the only cost of such promotions are the promotional products or services you give away. This considerably lowers the overhead of any marketing venture.
This WhatsApp marketing strategy works best if you are looking to drive new customers and returning customers to your website.
The world is going mobile really fast, why not attend our digital marketing course to learn how to leverage the evolving mobile marketing strategies. Click the link to check out course guide and details.
Or use the link => https://digitalmarketingskill.com/digital-marketing-training-course/
In conclusion
WhatsApp as a communication tool continues to develop and add more features — like Status — with more likely in the future. It is a versatile platform that lets you send files, images, and short video clips about your products and services.
But the code for using WhatsApp efficiently is to avoid abusing the relationships you build with your audience.
Here is a quick piece of advice for you;
Measure your interactions so each message you send has value. Don't make every conversation about making a sale. Remember other users have the power to delete your message with a single click.
With the new Status feature, WhatsApp is now more valuable than ever for businesses. Use the existing features to provide valuable engagement with your audience as a way of spreading the word about your brand and learning more about your customers' needs.
More useful articles: