GetStencil.com Image Maker streamlines this process with lots of user-friendly features that allow non-graphic designers to quickly make the digital assets they need to support their social media marketing efforts.
Stencil is the rebranded name for Share As Image. You might have heard that name before. It was a very popular brand among social media marketers and bloggers.
Stencil App or Stencil is another cloud-based online graphic designing tool just like Canva.
But, Stencil has a few unique features that you may have wished to have if you have previously used the Canva editor.
Unlike Canva, Stencil's pricing model is very straightforward. In GetStencial's Unlimited plan you can make an unlimited number of images using their tons of ready-to-use icons, graphics, and pictures. However in Canva, you have very least amount of icons and graphics which are free to use.
Stencil Features and Benefits
Free Stock Photography and Illustrations
Stencil offers more than 1.4 million photos to act as your social media image backgrounds, as well as 1 million icons and other illustrations. It eliminates the time you would spend chasing the perfect image to go with your status update. You just have to search within the platform itself.
If you already have icons and other visual content you'd like to use, upload them to the Stencil platform. Combining your own image with Stencil's images and features is a great way to minimize content creation time.
Templates
Sometimes you just need a helping hand. Stencil has more than 650 templates to fit everyday marketing needs on social networks. Select the perfect template. Fill in the details to customize it for your small business. Then you're ready to post it.
Google Fonts
Fonts come in all shapes and sizes. Trying to choose the best one when you don't specialize in typography is a tough job. GetStencil.com has 2,000+ Google Fonts integrated into the platform to make this process easier on you. If your brand has its own font, upload these to use them in all of the visual content you make on Stencil.
Multiple Sizes
Each social network for image sizing, and image sizes vary considerably between platforms. Stencil has 38 optimized sizes, so you have the perfect image for the social media sites you want to use, nor do you have to redo your work because you picked the wrong dimensions.
Chrome Extension
When you see the perfect opportunity to make a social media visual, use the Stencil Chrome browser extension to bring it to life. It gives you the chance to react quickly to timely topics.
Save Images
Save your time & money by storing photos on cloud. View from anywhere. Edit anytime!
Stencil's social sharing feature allows especially marketers to create campaigns efficiently.
Post to Instagram (Send Via SMS)
Create Instagram posts from your PC. Publish them through your smart phone easily.
Browser Extras
Without logging to your Stencil account, make a graphic quickly with browser extensions.
1,500,000+ background photos
More royalty-free "CC0" images than you'll know what to do with! Thousands of new photos added every week!
650+ Amazing Templates
Create beautiful images even faster with our premium templates, ready to be edited.
Upload & Store Multiple Logos
Upload & store every variation of your logo or different logos if you're creating visuals for different brands.
100,000+ Quotes
Make inspiring quote images in seconds by searching through our collection of quotes right in Stencil.
Upload your own fonts
Match your brand perfectly by uploading your own fonts directly to Stencil and use them in all your visuals.
Stencil Pricing
When It comes to pricing, Stencil provides three unique plans for all types of users.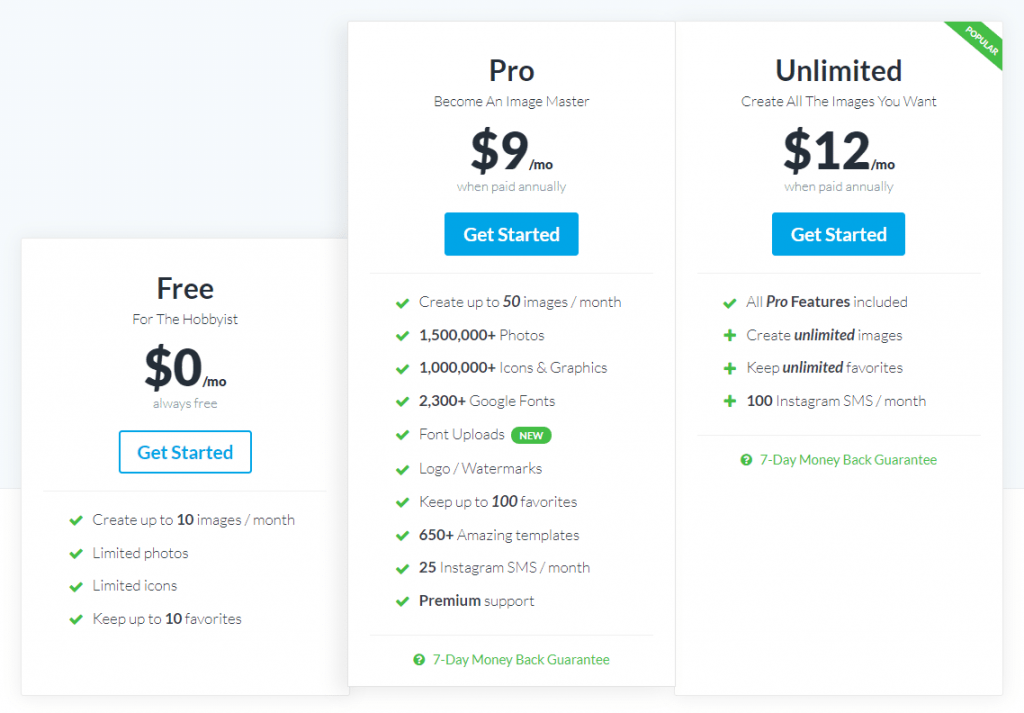 CLICK HERE TO CREATE A FREE ACCOUNT
Getting started with Stencil
Before you start editing photos on Stencil, you have to first CREATE A FREE ACCOUNT. See if it is something you would like.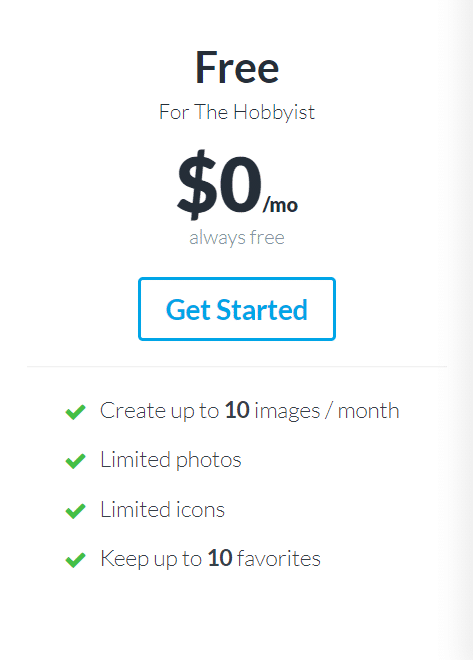 Though the free version of Stencil has some constraints. But it is sufficient to wet your appetite.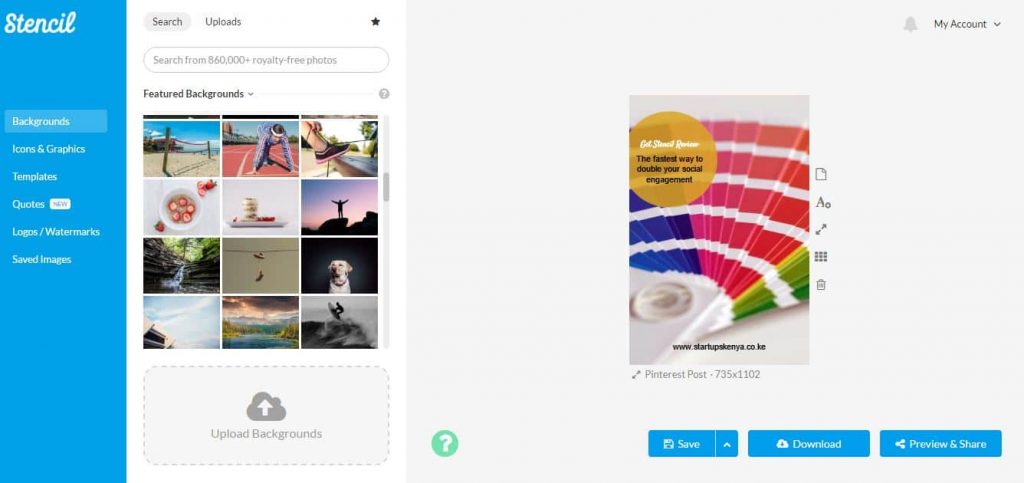 Immediately you have created an account with them, your account would like the above.
Yes, if it weren't for Getstencil, my articles would be having fewer images. Apart from reviews like these which require screen grab.
So on the left-hand hand side, you have:
Background
Icons and graphics
Templates
Quotes
Logos/watermarks
Saved images
Background, Icons and Graphics
This is the part where you have to select the image your post will have.
You can search from their database of free stock photos or upload your own.
Once you click on an image of your choice it will populate itself on the right-hand panel.
Icons and graphics work the same as backgrounds. You will find a wide range of icons you can use for any season. Say you picked a textured background and you would like to add a few shapes and icons to make it pop. This is where you will go.
Honestly, there is a lot you can do with the shapes and icons provided here. Your limitation is your imagination.
Templates and Quotes
The Getstencil team went ahead and made the work easier for you by introducing already done for you templates and a couple of quotes. You can find a quote to trigger whatever emotion to your audience here.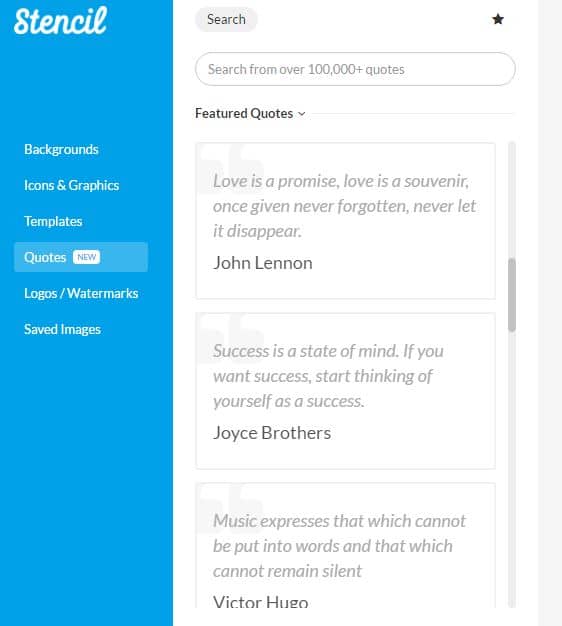 The same as backgrounds and icons, whatever template or quote you pick on on the left-hand panel it will populate itself on the right-hand panel.
That's why I mentioned you can create high-quality social media graphics in less than 2 minutes.
Logos and Watermarks
This right here is a timesaver.
Once you upload your logos and watermarks you will never have to think of them again. In fact, if you turn it on, every image you load on the right-hand side will always have the logo or watermark displayed.
You may have to tweak the size or display section (transparency, where exactly will it lie on the image) but that is about it.
On the right-hand panel, that's where all the remaining magic happens.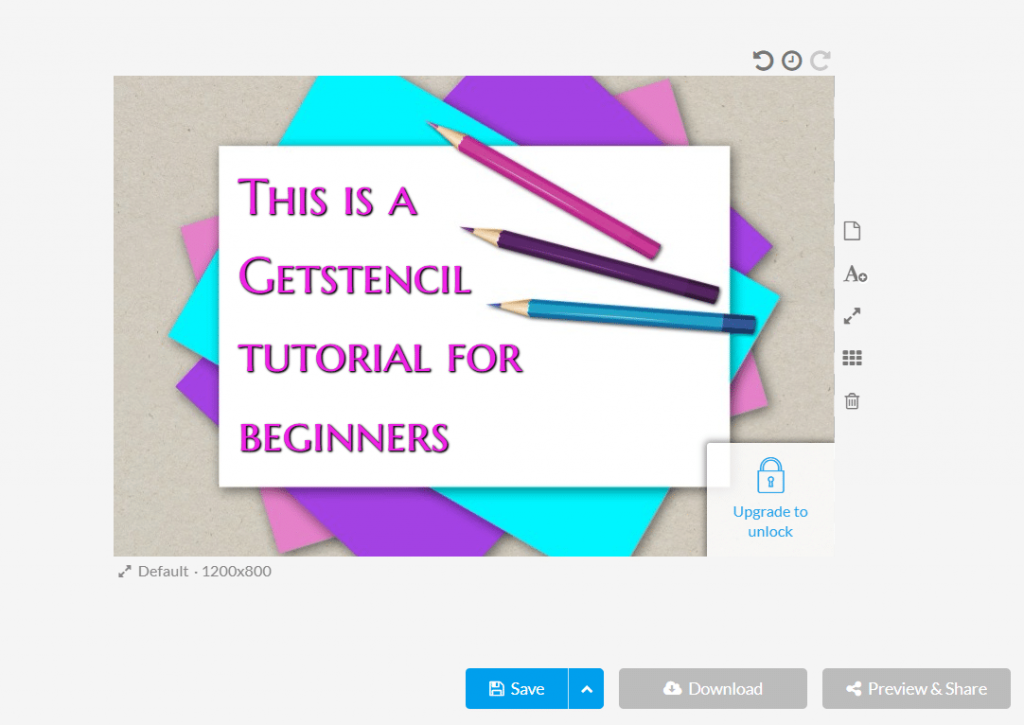 Create New Image
Clicking on the first icon enables you to start creating an image from scratch.
New slate.
You will get a blank white canvas to start with.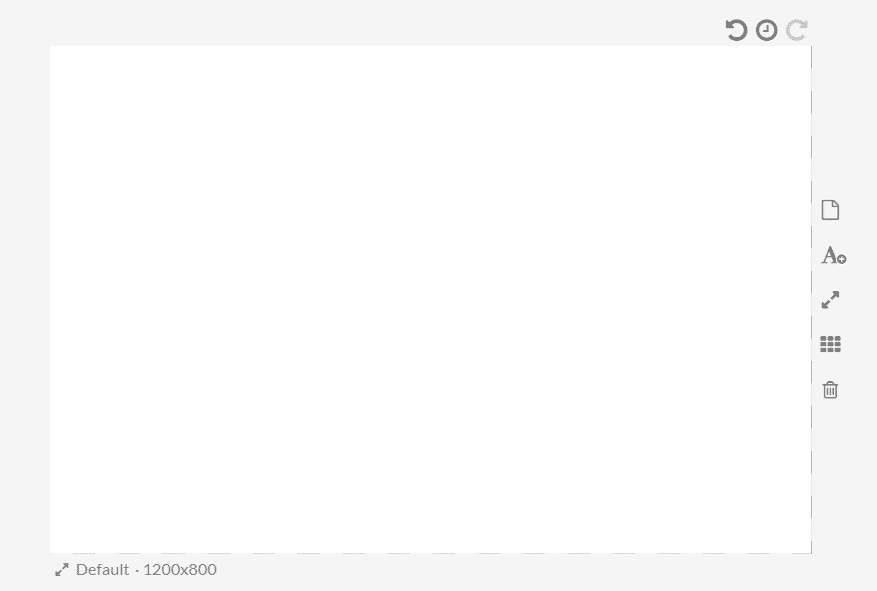 You can now pick a template on the left-hand side or create your own image.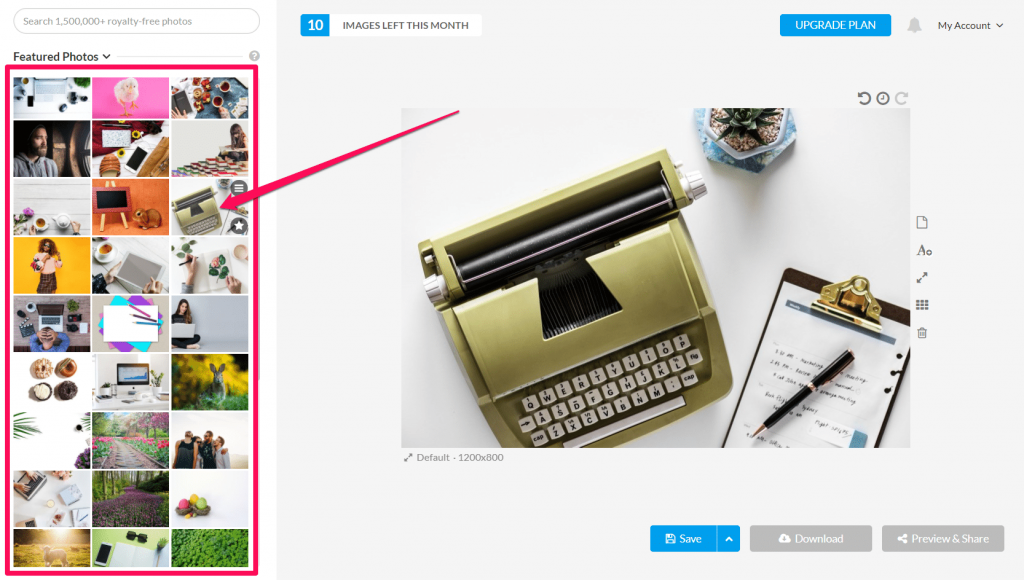 Add Text
I decided to go with one of the templates provided. To showcase their wide variety.
Once you click on the add text icon (see screen grab below) the night blue mini dashboard will pop-up.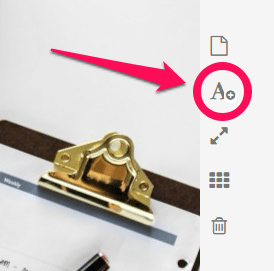 Here you can specify your font (remember I mentioned they now have a wide range of font selections and you can upload your custom fonts as well), Add a drop shadow (don't go too crazy).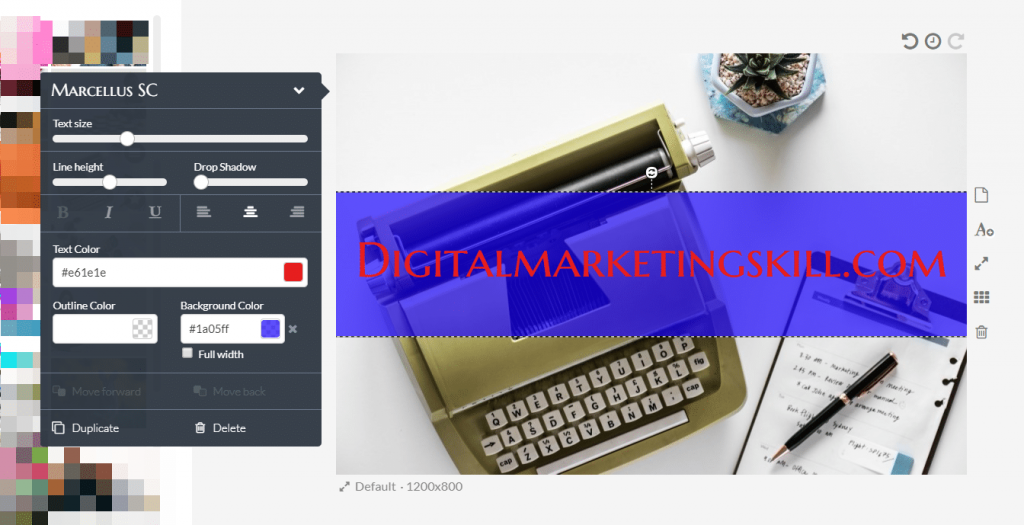 You can also change the position and colour. If you like it, you can create a similar copy by cloning it or delete if you do not like it.
Resize Canvas
Next, you can resize the graphic to suit where you want to post it — be it Facebook, Twitter, Instgram etc.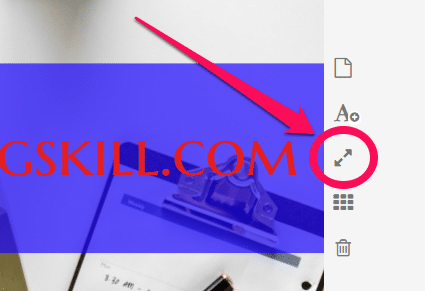 There are already pre-defined settings for recommended sizes for different social media platforms.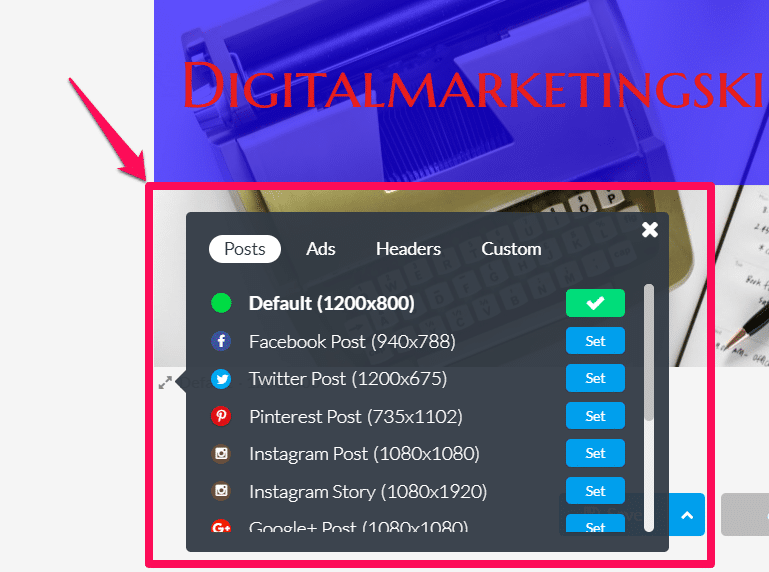 If you like neither, you can set your custom sizes.
Facebook Ad Grid
I have never used this feature before. Since I don't like my Facebook ads with any overlay texts at all. And the rare chances I do. A professional graphics designer create my Facebook Ad template for me.
But I will be testing it out in the near future.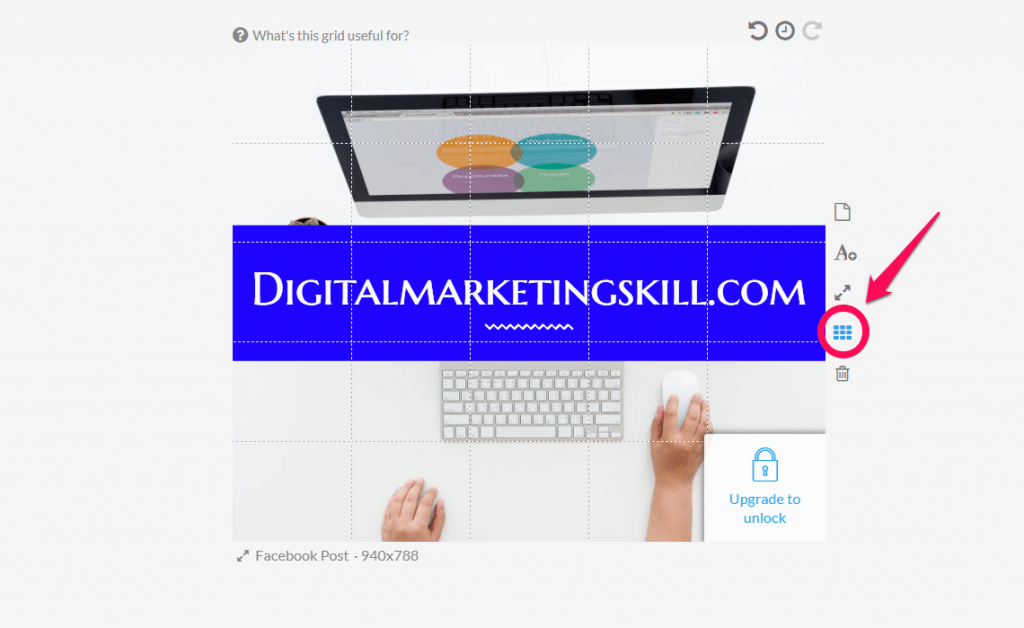 It just helps you understand and see if you are following Facebook's 20% rule.
What you do, you count how many grids does your text show up in and see if it will march Facebook's guidelines.
If it doesn't you can change it before your ad starts getting penalised.
NOTE: Facebook will accept your ad but it will have a smaller reach the more overlay text you have.
Delete and Save and Download
Well if it is not obvious, clicking on the trash can icon will delete everything you just did.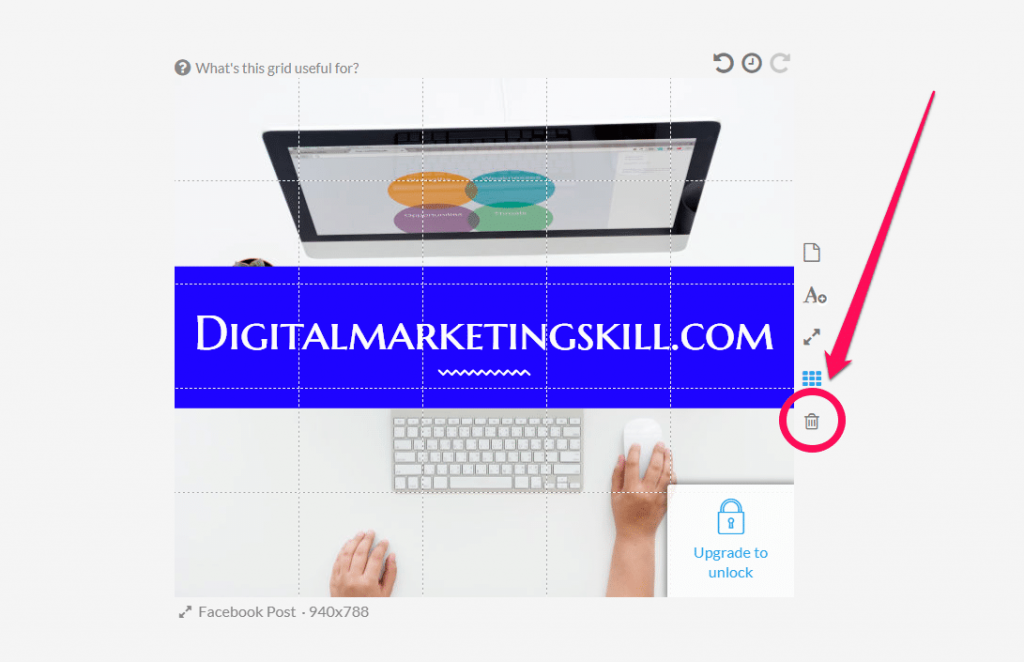 You can save your graphic for web or as a future template so as you never have to start it from scratch again.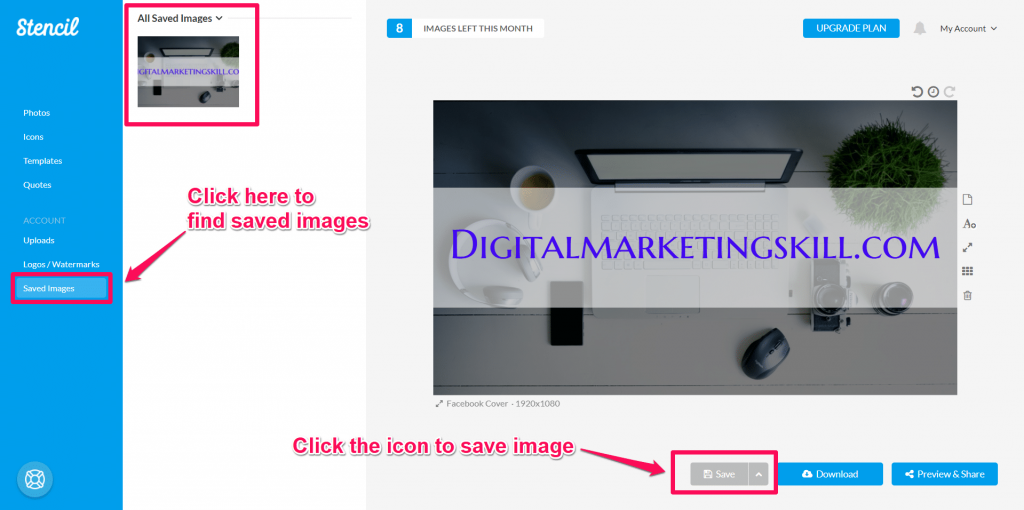 You can even download your image. Simply give it a name you will remember, set the format and the dimensions and finally click on Start Download.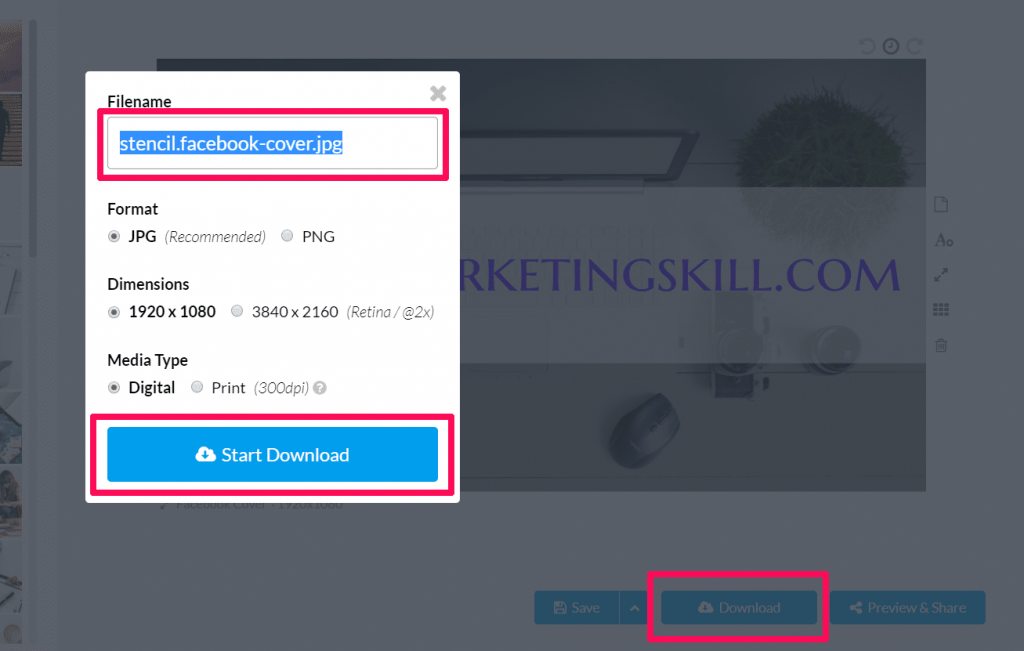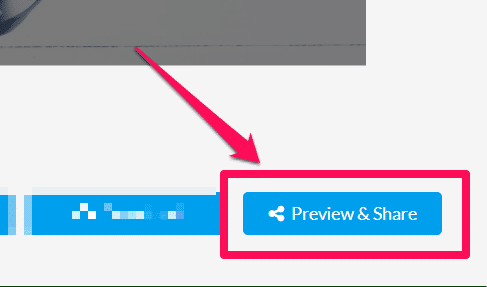 If you would like to share it immediately instead, simply click on Preview and Share.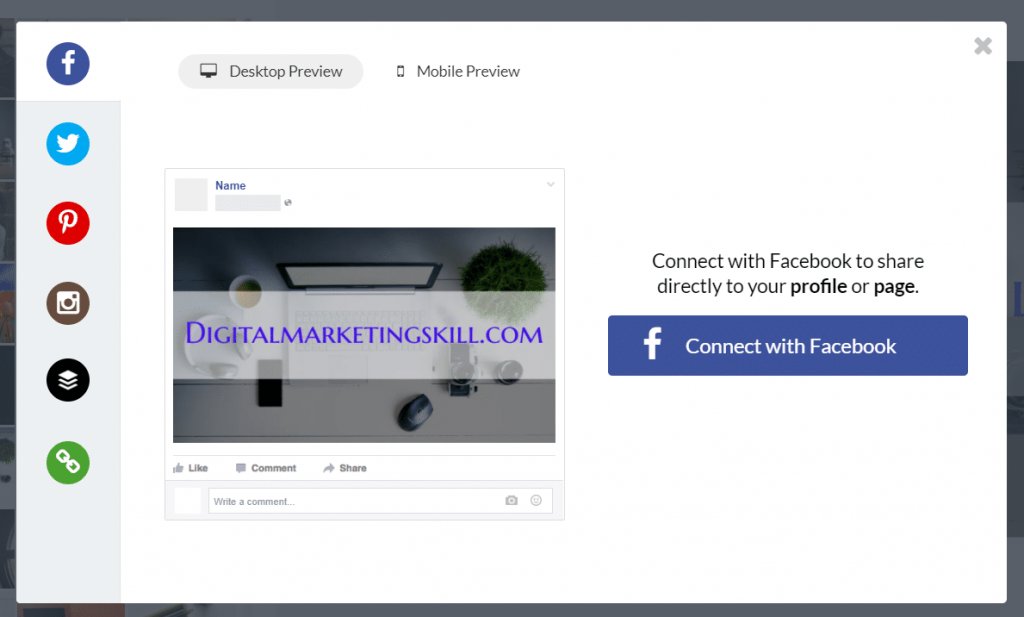 You can connect as many accounts as you possibly like for Twitter and Facebook (Where you are an admin).
As for Instagram you only need to share your number to get a message sent to you so you can post on Instagram.

You can view how the image will look on both mobile and desktop. I find the mobile view to be a time-saver as well.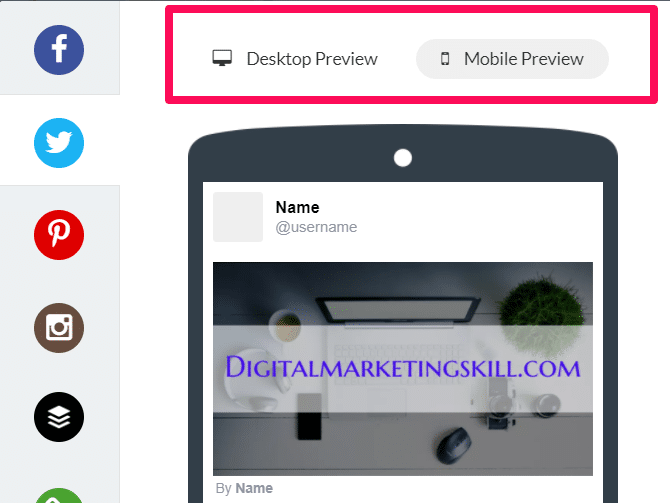 Add a few descriptions and simply post directly to Facebook or Twitter or Pinterest.
For Pinterest remember to define where the graphic URL should point to. Not a must.
Step 1: Download and Install Getstencil Extension
First, you have to download and install the Getstencil extension on your PC.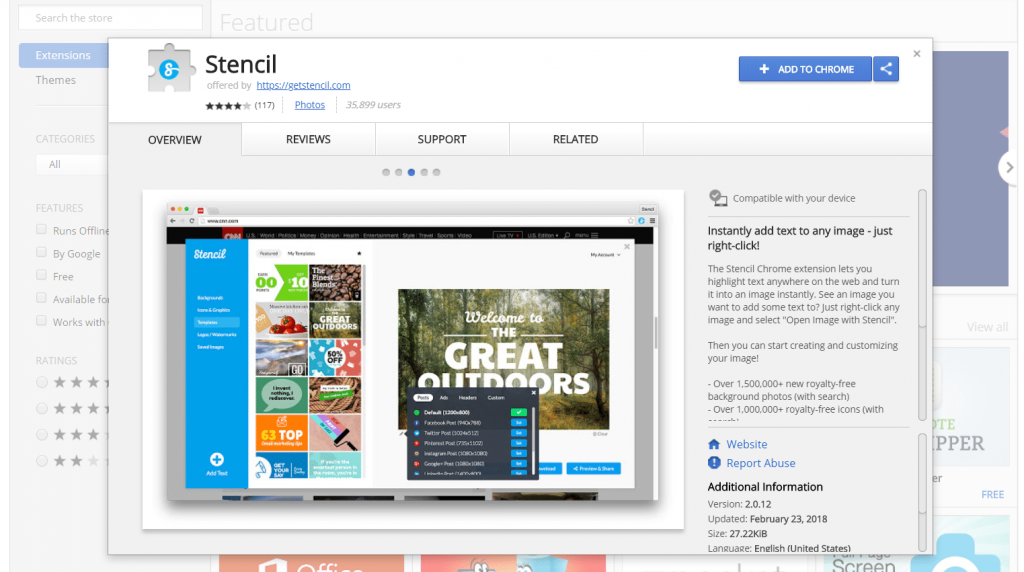 Step 2: Highlight Text
I highlight what I like so much about the article and would like to bring attention to.

Step 3: Right Click on the Text
After highlighting the texts you want to share, right click and select the 'Create Image with Stencil'.
And it pops with my quote already populated. At this point, it uses the default settings that I can change and tweak in less than 10 seconds.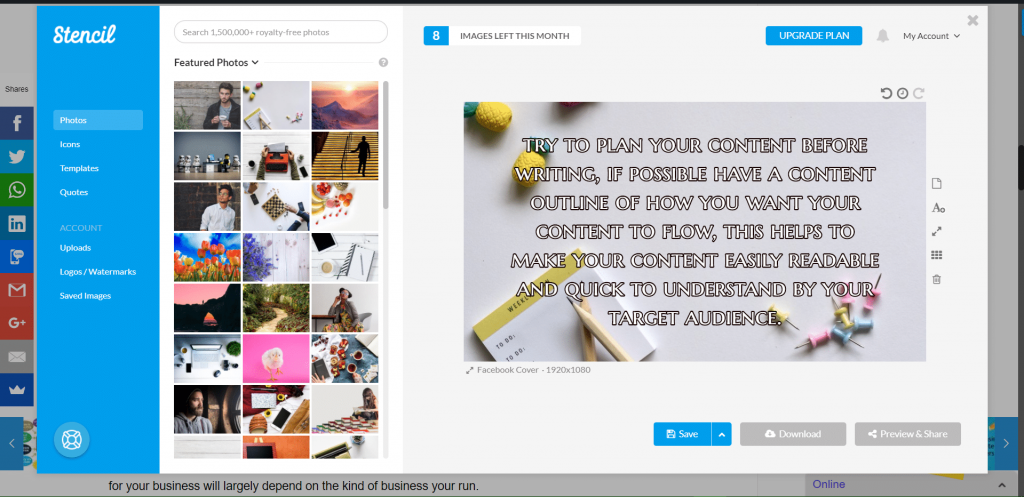 Using the same techniques I explained above, I came up with the following image.
Step 4

Once done and I am satisfied with the fruits of my work I close the application and I haven't missed a bit of my article.
In conclusion:
As a digital marketer, I know the importance of visual content for engagements and conversions. In social media marketing, we can't even talk about it without visual content.
I have used a various online and offline tools to make graphics for my social media campaigns and blog posts. But, in the end, I stopped at Stencil App.
Here's why you should subscribe to Stencil Today.
You can use Stencil to supplement all your graphic design needs for blogging, social media, and internet marketing campaigns.
I would also recommend you to check out Stencil App now and subscribe to one of their paid plans. Remember they offer a 7-day money back guarantee.
Stencil is one of best alternatives to Canva, the popular online graphic maker tool.
I have used many tools to create visual graphics for my blog posts and social media promotions. Stencil is my favourite because the simplicity to use the platform and flexibility to create graphics.
So, have you not used Stencil before? Give it a try today and share your experiences below in comments.
CLICK HERE TO CREATE A FREE ACCOUNT
More reviews: