Google Ads, or Google Ads, as recently rechristened,  is not a new channel in digital marketing. In fact, it is arguably one of the biggest and most profitable channels that marketers use to advertise their offerings.
If you're starting out as a Digital Marketer and you're wondering what the buzz behind Google Ads' rebranding to Google Ads is about, then you are in the right place.
[bctt tweet="Every second, there are 2.3 million searches performed on Google and a majority of the result pages that display include paid ads. When used by businesses, Google Ads platform can help effectively drive relevant, targeted, qualified and conversion-ready traffic to websites." username="dmsinstitute"]
As a newbie digital marketer, you must have looked up or heard about Google Ads and you were blown away by this and more awesome statistics about the platform. There's more, actually and you can learn all of it in our next digital marketing class.
(You can click here to join the next class)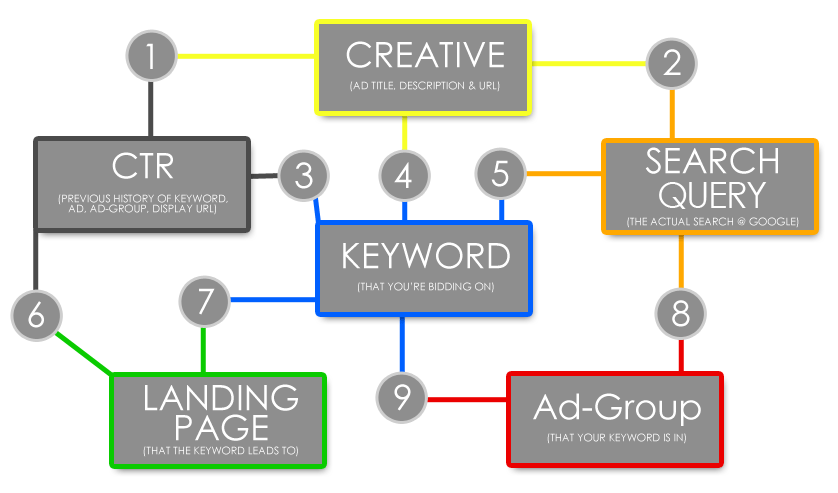 Nonetheless, as much as the idea and action sounds juicy and tantalizing, it's not without its own twists, just like every other business venture. If you do it right, AdWords could transform your business, but if you do it wrong, your investments could all go to waste.
To help you reap the opportunities and escape the problems of this amazing marketing tool, we have prepared a comprehensive and awesomely relevant Google Ads class in our digital marketing course just for you. (Click here to begin your learning journey).
Done with that? Great…
Now, in this post, we're going to take you back to the basics of the Google Ads platform by explaining what it is, how it can benefit you, and some regular terms you should know to help you become the next guru.
To Start With, What Is Google Ads?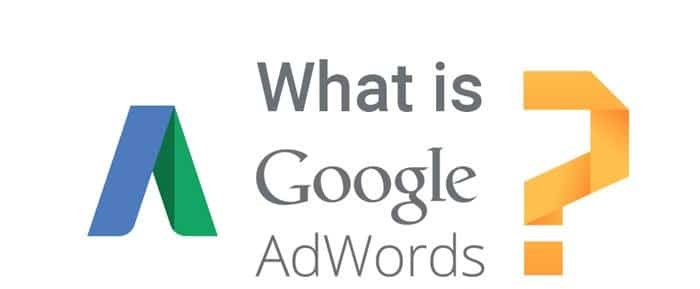 For starters, Google Ads is a pay-per-click (PPC) online advertising platform owned and operated by Google.
It's also the largest and most widely used online advertising network in the world because millions of businesses advertise online using the platform to reach new potential customers and grow their businesses.
Google Ads allows advertisers to target traffic across two main networks – the search network, and the Display network.
The search network refers to pay-per-click (PPC) advertising. Here, advertisers strategise and bid on keywords relevant to their business niche to stand a chance to have their advertisements displayed to users who search for information with those registered keywords on Google.
If you own a catering business in Lagos, for instance, you can choose to bid with keywords such as "catering company", "catering in Lagos" or "outdoor catering" so that your ad can show up each time a searcher searches with keywords like "catering company in Lagos".
As you can obviously imagine, these text ads are a good opportunity to place your business in front of willing potential customers who are at the research and purchasing stages of their buyer's journey already, as they must have visited your website through keywords related to their pain points.
Not sure how keyword research works, you're lucky. We're feeling generous today. [eafl id="8981″ name="KWFinder" text="KWFinder"] is a keyword research tool that can do awesome magic in your business keyword research efforts.
The best thing is that asides its paid plans, you can get some really awesome features from the free plan. Go ahead and [eafl id="8981″ name="KWFinder" text="try it here today."]
The Google Display network, on the other hand, works quite differently. It allows advertisers to place visual, and sometimes, audio-visual banner-like advertisements on websites that are registered on the Display network.
Instead of showing ads to users who search for products or services online using specific keywords, display ads, or fondly called banner ads, are placed on websites that you think your target customers will be active on.
The good news is that Google Display Network reaches an estimated 90% of global internet users, thus, making it a goldmine of potential customers if the strategies are well-plotted.
Knowing the Fundamental Principles of Google Ads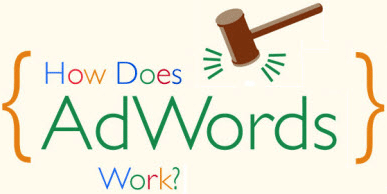 At the most basic, Google Ads platform, allows you to register keywords you deem relevant to your business niche and that searchers would ordinarily search with, place a bid, set a budget and create an advert that will appear on the search engine results page (SERP) based on those registered keywords.
Don't get it twisted, however. It's far more technical and complicated than that. This is because you're most likely not going to be the only business bidding with the registered keywords.
For sure, rival companies can bid for the same search term and with bigger bids, often causing the competition that scares many advertisers from the platform.
To get your advert displayed at all, you have to bid against other marketers on how much you're willing to pay Google Ads each time a searcher clicks on your ad.
This is called pay-per-click (PPC). It means the more you bid to pay Google for every click on your ad, the more likely your ad will appear in the search results. You might want to call it "prize for the highest bidder".
However, and trust us, this is a big, however, Google also considers displaying adverts using what is called a "quality score".
What is A Quality Score?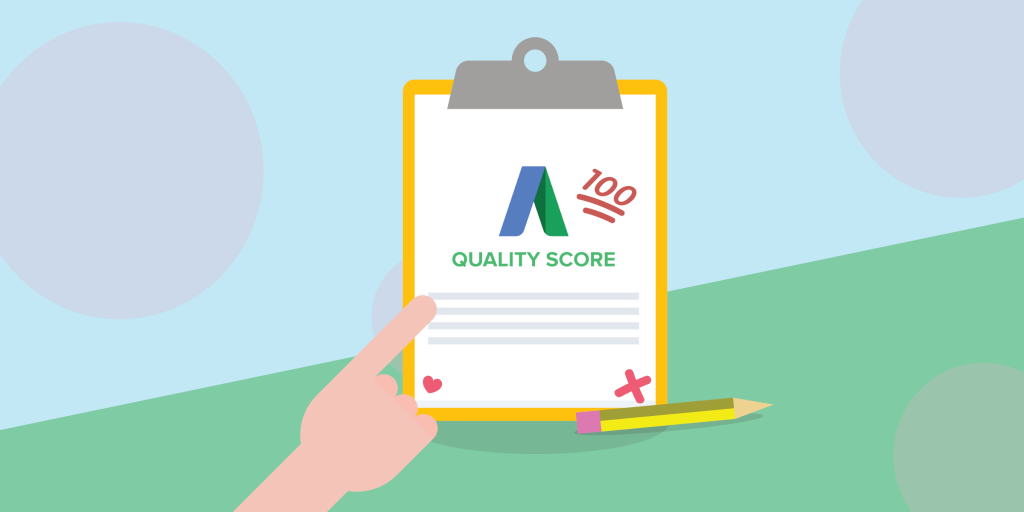 Remember, Google is a global multinational brand that provides priceless services to its users, right? As such, it has a lot of concern and cares for its reputation. The more Google becomes an unreliable source of information and service due to valueless ads, the less profitable and relevant the brand becomes.
This is why Google soft-pedals on the monetization of ads and bids by also looking at how relevant and useful your ad is to the searcher and the search keywords they've used.
It also looks at how many clicks your ad has received previously also known as its click-through rate (CTR), the relevance of your ad, which is usually determined by backlinks to your landing page, and how relevant your landing page is to the buyer's purchase motive.
For instance, if the searcher types in "affordable auto repair shops in Lagos" and your advert appears saying "cheap auto repair shop" once the ad is clicked, it is expected that the searcher would be directed to a page featuring your service info for "affordable auto repair shops in Lagos".
If, however, it turns out your shop is located in Abuja, or it just goes to your generic homepage, it is not good enough, and if same reoccurs severally, Google will most likely not rank your ad in the first pages anymore because it is not providing resolution to the pain points of the searchers.
As all of these add up to your quality score, i.e. the quality and relevance of your ad to searchers, it then becomes a statement of "the higher your quality score and ad bid, the likely your ad appears on the first SERP.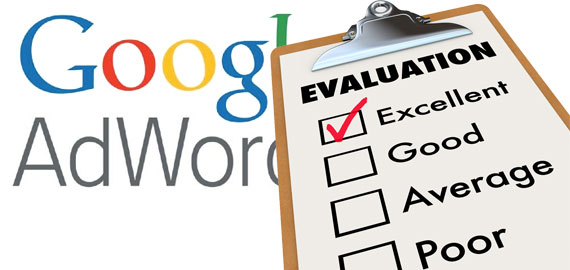 [bctt tweet="In order to ensure that your investment reaps you profits, you need to learn the best strategies and tips for optimising your AdWords campaign." username="dmsinstitute"]
Fortunately, you can find the best quality score measurement strategies in our digital marketing course, where you would learn tips and hacks that save you cost and reap the maximum ROI from your investment.
(Click here to start your Google Ads mastery.)
Why Is Google Ads Important?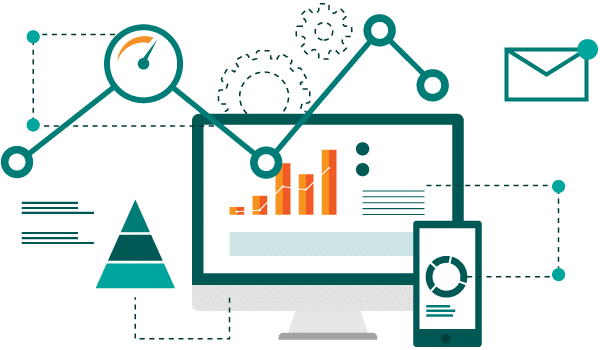 Okay…if after reading till this point, you still don't know the importance of Google Ads to your business, then you need to turn your device off, grab a cup of coffee, reflect on what you've read so far, turn on your device again and continue reading this section.
Lol!
You see, Google Ads is like the whole crux of digital and online marketing.
Yes, we know about social media, Facebook, Twitter, and email marketing, but the fact remains that since Google accounts for the entire traffic of all of these aforementioned channels put together and more, and Google Ads is the only marketing channel for Google, your best bet is that you get all of that traffic at a more cost-effective price.
If you're paying, you're gaining, right?
Google Ads is also important for you because…wait for it, wait for it…it works!
As explained above, while AdWords might be a bit complicated and technical, it surely does work for people who know how to work it.
Depending on the competitiveness of the keywords you're bidding for, relevance of that keyword to real conversions for your business, and the amount you place for your ad bid, AdWords may or may not work for your business.
The trick then would be for businesses that wish to make the most out of AdWords to not waste their money on the wrong keywords, set low bids or create low-conversion CTR ads.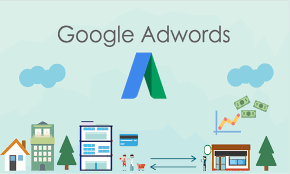 Finally, there's a lot of question about the expense of AdWords and how it may not be readily important for start-up businesses.
[bctt tweet="Yes, Google Ads can be a little more expensive than the other channels, especially if you're in a highly competitive industry and with a low marketing budget, still, a well-designed, targeted, optimized and budgeted AdWords campaign is well worth the investment." username="dmsinstitute"]
Nonetheless, despite all the competition, Google Ads is still one of the best ways to reach your target audience. Unlike Facebook Ads and other PPC platforms that also work exceptionally well, but with limited reach and content visibility, AdWords allows you to snatch up easy sales before your competitor does.
Important Google Ads Terms You Should Know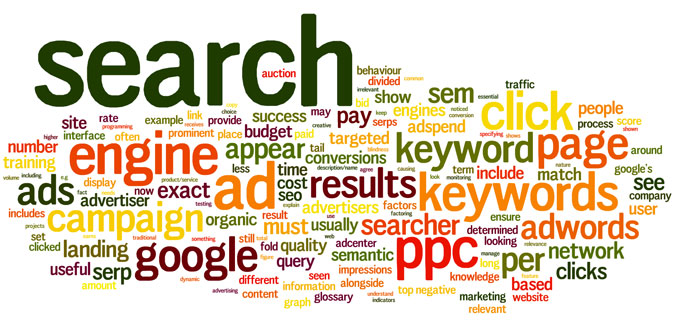 Now that you are familiar with the concept behind Google Ads platform and how it basically works, to aid you on your marketing journey using this wonderful platform, we have curated the most basic and regular terms you'd come across when you start using Google Ads, with their meanings in no particular order.
Here we go…
Campaign – This is an advert on Google Ads that include your ad groups, budget, keywords, campaign type, and some other ad settings.
Ad groups – Ad groups are your set of keywords, budgets and targeting methods for a particular campaign objective, within the same campaign.
Campaign Type – Your campaign type is where you want your ads to be seen. These ad locations include:
Search Network only (which means Google centre-top and top-right SERPs only)
Display Network only (which means your ad shows up in Google's Display network of websites, videos, YouTube, Blogger and more. This network is also known as AdSense)
Search Network with Display Select type (this is a combo of search and display)
Keywords – There's no understating the fact that keywords are very important in your Google ads. They are the words or phrases that you strategically choose for your ads that are not only relevant to your business niche but are also regularly used by searchers and can draw traffic to your site.
When choosing your keywords, you should think like your customer and what they would be searching for when they want your product, service or offer.
Quality Score – As explained earlier, a quality score is a measurement from Google to determine the relevance of your ad headline, description, keywords, and destination URL to your potential customer seeing your ad. This, if optimized, can get you better visibility and reach.
Impressions – Quite simply, an impression refers to how many times your ad is shown, viewed o clicked by a searcher.
Ad Rank – Your ad rank refers to the value that's used to determine where your ad shows up on a page and also which page it shows up on. It's determined by your quality score and bid budget.
Ad extensions – These are additional information about your business, such as your contact address, contact number, email address, etc.
Call to Action (CTA) – A CTA is basically the action you want your searcher to take after viewing your ad. Good CTAs are usually short, action-oriented and persuasive words such as "Buy", "Get", "Sign Up Now", etc.
Click Through Rate (CTR) – CTR is an important way of measuring how many people who have seen your ad, click through to your link destination, usually your ad landing page.
Landing Page – A landing page is the page on your website that gets all the traffic from your ad. It is where you send your searchers to when they click on your ad.
Heres another gift for you. [eafl id="8991″ name="Elementor" text="Elementor is one of the awesomest landing page optimisation tools"] that allow you to create drag-and-drop and no-coding landing pages with very pocket-friendly plans.
[eafl id="8991″ name="Elementor" text="(Click here to try it out today.)"]
Split Testing – Split testing is basically A/B and multivariate testing. It's used to test controlled marketing experiments with the goal to improve your objective results (such as higher CTR's, increased conversion or even better Ad Ranking).
Bid – A bid is simply the amount of money or budget you are willing to stake for an ad.
Bid Strategy – Your bid strategy is basically your optimization strategy to set your bid type to pay for viewer interaction with your ads and get better reach, CTRs, and conversions.
Daily budget – A daily budget is what you're willing to bid and spend every day per ad.
CPC – Cost-Per-Click is the most common bid type on AdWords. It means your ad cost or spends is calculated for every click and you will be requested to pay every time a person actually clicks on your ad. It is the same as PPC.
CPM – This means "Cost-Per-thousand impressions". It is a bidding method that measures your costs on how many times your ads are shown i.e., impressions.
Headline – Your ad headline is the header of your ad copy.  It usually shows up in blue when your ad is live.
Destination URL – Your destination URL is also your landing page. It is where you are sending searchers who click your ad to.
Display URL – Your display URL is what shows up in your ad copy. Try to keep this simple, clean and more engaging.
Side Ad – A side ad is an ad that shows up on the top- the right-hand side of a search engine results page (SERP).
Top Ad – A top ad or center-top ad is the ad that shows up in a shaded box above the organic search results.
Paid search – Paid search is the term used for advertising within the listings of a search engine with paid budgets. These normally appear at the top of a SERP or to the right-hand side.
Final Words
As you have read from this post, Google Ads can be a really huge marketing investment, both in time, money and skill, as we have shown, it is one platform that brings tremendous marketing value and investment returns when done properly.
Though the system can be complicated, there's a lot to gain from using it. Don't be shy to give it a shot today.
Now that you understand the basics of Google Ads and how it generally works, its time to take that bold move and learn how to become a Google Ads pro from our digital marketing course. Simply click here to get started.
Further Readings