Traffic generation is one of the vital processes in digital marketing especially if you intend to grow with it. To get results, you need people to see you, and for them to see you, you need to show up and convince them that you exist.
It is not enough that your business exists either as an individual or as a corporate organization, people should see you and you should be willing to do the needful to get people to see you. A website is one of the best tools you can use to achieve this.
To effectively use this to grow your business, it should have a significant amount of traffic directed to it. Aside from getting more visibility with the traffic for internet users, it also boosts your SEO visibility as search engines recognize you and prioritize you in search engine results pages.
Do you have a website for your business, and you are not getting any traffic? Or you are getting traffic but not as much as you want to? Or you don't even know the benefits of the website and the traffic for your business
You don't have to worry, because, in this article, I will be showing you
What you need to do get traffic to your website
The benefits of huge traffic to your business
The importance of using digital marketing strategies for your business
I will also be showing you examples of brands and businesses that have used the tips I will be sharing with you and the results they got.
To generate traffic to your website, you can decide to either go with paid traffic or organic traffic. Whichever one you decide to go for you should bear in mind that you don't just want them to view your website and bounce out, you want them to recognize you as an authority in that particular field/niche, so you have to be intentional with your strategies.
One good thing about digital marketing is that it is not restricted to a particular industry. For example, if you have a farming business, you can use digital marketing to grow this your business, the same way someone who has a clothing line can.
Getting a website is not enough, your website can have the most beautiful product image but if it's not attracting your target audience, then it is useless.
In a bid for it not to be a useless tool for you, I decided to share tips you can use to ensure you get your desired result from your website.
What is traffic generation?
This is basically the process of taking strangers and converting them into your website visitors. In this context, traffic can be said to be getting a good number of people visiting your website and not just the visit, the linger on and assimilate the content on your website.
This is why you should invest in a course that would offer you all you need to know to make good use of digital marketing to grow your business like our 90% practical digital marketing course. You will not only learn, but you will also get to practice your knowledge and get reviews from the coaches.
I'm sure you will wonder, how can I achieve this, how do I get more people/traffic to my website. You can do this by following the following tips.
Traffic generation tips
1.Quality content
Create quality contents that would engage your target audience, sharpen their intellectual capacity and establish you as an authority in that particular industry.
The truth is that, out of the 100% of users who visit your website,m 50% may take the next step which is to buy from you and the other 50% may not buy from you but they can influence other people to buy from you.
Aside from your target audience, create quality content that would make you stand out and live in the heart of every single person who comes across you.
As you are creating more webpages onbyour website, to incraese the chances of you appearing on search engines, ensure that those webpages have quality and valuable content. Address the painpoint of your prospective target audience, don't leave them to figure things out on your website.
If your potential customers find your web content useful, helpful or entertaining, they may recall it when it's time for them to make a purchase or even refer to their family and friends. All this has positive contribution on the quantity of traffic your website gets and your brand awareness.
2. Keywords
Another way to get traffic to your website is through keywords. Remember I talked about traffic generation for SEO at the beginning of the article. Keywords are the bloodline of search engine optimization which is also known as SEO.
There are tools you can use to identify keywords that your potential customers will be searching for, tools like google keyword planner.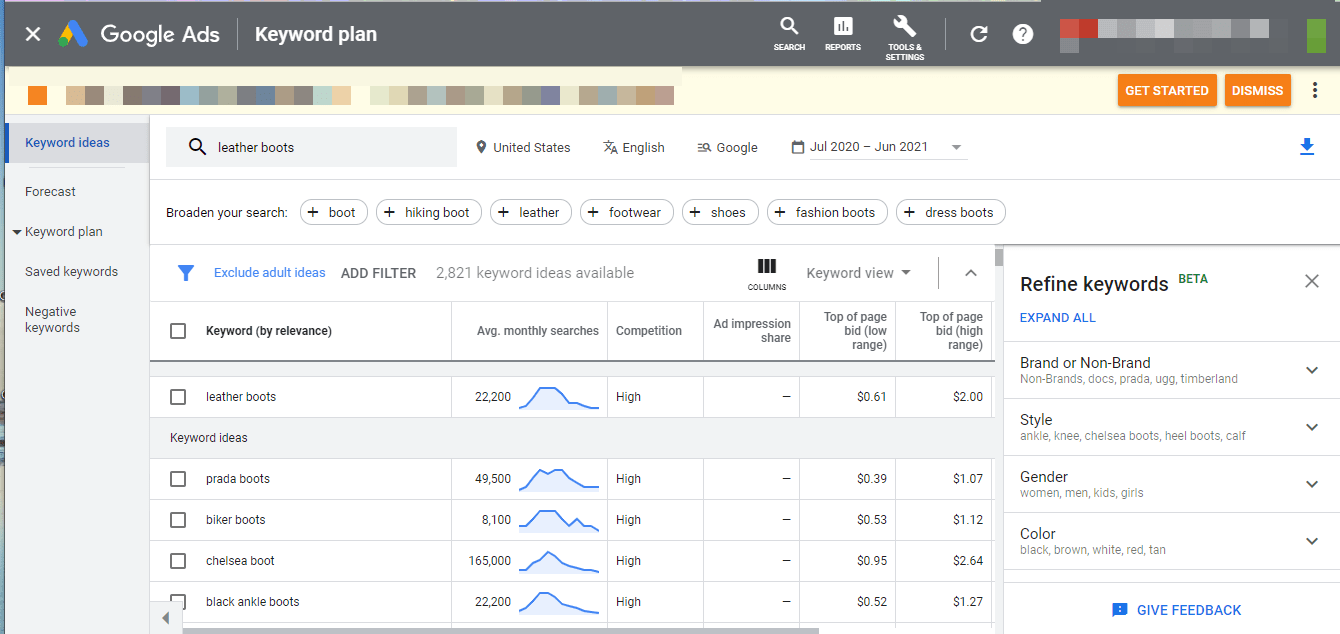 This tool allows you to see keywords that are related to your niche and also what your audience might be searching for, this will give you insight on what to create and how to make it visible.
Another way SEO works are that, if a search engine notices that content has a handful sprinkle of a particular keyword, it ranks that content faster than any other and ends up connecting you to your potential customers.
Keywords are words and phrases that users enter into the search engines when they are searching for something, and they are recognized by search engines. They should be the foundation of your website's content.
Optimize your website content using your keyword and its variations all through and you will get traffic to your website from search engines.
3. Social media
As a business in the digital marketing space, it is important that you have your business profile across social media platforms where you can find your target audience. And not just for you to exist, you interact and engage with your audience and direct them to your website.
In the case where you have an update to your products or the services you offer, you can create your content to give them a bit of the information and direct them to your website to get the entire information.
In case you're wondering how to identify your target audience, register for our 90% practical digital marketing course, where you will learn how to identify your target audience and structure your social media strategies to attract them to buy from you.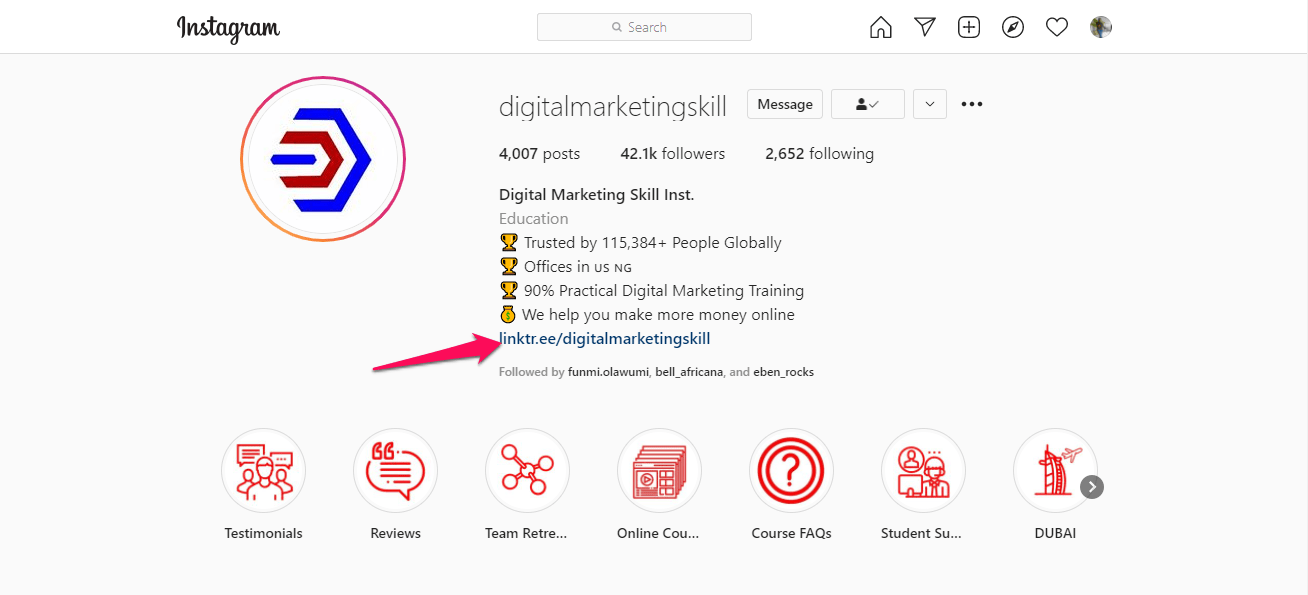 4. Email marketing
This is the use of emails to market your product and services to your target audience. When you do this, you can embed your website to it and of course, your content should be intriguing enough to drive them to use the call-to-action button in the mail you sent to them.
You might be wondering, "how do I get their email address", that's quite simple, all you have to do is to register for our 90% practical digital marketing course and you will learn how to generate leads and other digital marketing strategies.
5. Advertising
In this context, advertising has to do with social media advertising, paid search. These are great ways to attract visitors and generate traffic to your website. To achieve this, you should have a set goal of what you want to achieve, this will help you to know what to focus on more than any other thing.
With social media advertising and the other form of advertising, you are getting your website in front of internet users who might of course turn out to be a target audience.
6. Referral traffic
You want people to refer to your website, right? Create compelling content that gets their attention enough to want to link to you. With this, you will get visits to your website from links that appear on different websites.
Generate backlinks to your website from high-quality and relevant websites, if you want traffic to your website. The moment other internet users can recognize you as an authority, it won't be difficult for you to get backlinks to your website.
You can also do this offline, by asking your existing customers to share their experiences with their family and friends and directing them to your website.
You can use influencers as well to achieve this. Get them to talk about your product and use their influence to direct users to your website. Here, you are not only getting traffic to your website, but you are also getting traffic to your business which is the main goal of generating traffic to your website.
7. Responsive website
A good question you might want to ask yourself is that, "is my website responsive?".
A responsive website means that regardless of the gadget or the screen size a user uses to access your website, they will have access to it.
In recent times, people, especially internet users use their mobile devices to access the internet and if your users can not easily navigate through your website because it is not mobile responsive, then you are definitely going to lose traffic instead of generating.
To check if your website is mobile responsive, take every gadget that can access the internet and try to view your website using them. what you see and experience is what your users are also seeing and experiencing.
A good user experience starts from how you structure your products including your website where you can be accessed. As long as you have a website, ensure that it is accessible and viewable across a range of devices.
For more tips on how to generate traffic to your website, watch this video below.
[embedyt] https://www.youtube.com/watch?v=psBrfdrrAl8[/embedyt]
Conclusion
In this article, I have shared with you the benefits of generating traffic to your website if you want to grow your business. I have also shown you how to generate this traffic to your website. To get results, you have to implement the knowledge you have acquired or will still acquire.
This is why in our 90% practical digital marketing course, you will learn how to use this knowledge and other digital marketing knowledge to achieve your desired results.