Do you know that there are free SEO tools that can help you grow your website traffic sporadically?
No, right!
Search engine optimization is one of the easiest ways to get free and organic traffic without paying a dime to rank for keywords.
And that's why we have included SEO as part of our digital marketing training course.
(Click here to see our course outline)
This morning on my way to work, I met some horrible traffic, right in the middle of the rain.
All of a sudden:
My car went out, I tried to start it up again and I got no response.
My battery was flat.
Immediately I reached into my toolbox, got my spanner and jump-start cable, thankfully a nearby driver was kind enough to help me out.
Ten minutes later, I was on the road.
But what would have happened if I didn't have the right tools?
I would have been stuck, even with the assistance of a kind brother.
Navigating your way online is the same way, you need to have the right tools to make your journey smoother and ensure that you drive the right results for your business.
How do you work smarter and better with SEO tools on your business?
By having the right tools.
Here are the 18 best free SEO tools that make my life easier:
The keywordtool.io generates over 700 keyword suggestions for you, it makes a lot of sense, because of flexibility when it comes to long tail keywords.
With keyword tool, you can check the suggestions and results from various countries and understand the search terms of a brand on a global scale.
We make money without spending on advertising from Google Search and we want to show you how…. Would you allow us? Click here to learn more >> https://digitalmarketingskill.com/digital-marketing-training-course/
This is the tool for really getting a lot of long tail keywords with search volume, competition data and so much more.
This tool gives you a very clear picture of what top search engines think about your website.
Google webmaster shows the pages that have been indexed, the links pointing to them, your popular keywords and more.
An active website registered with webmaster tools has a better chance of being indexed and rank well.
[bctt tweet="An active website registered on webmaster tools has a better chance of being indexed and rank well." username="DMSInstitute"]
Key performance metrics is everything google webmaster is all about, posts getting back-links and what pages are getting traffic.
Key performance indicators include; Query, Impressions, Clicks, CTR, Average position.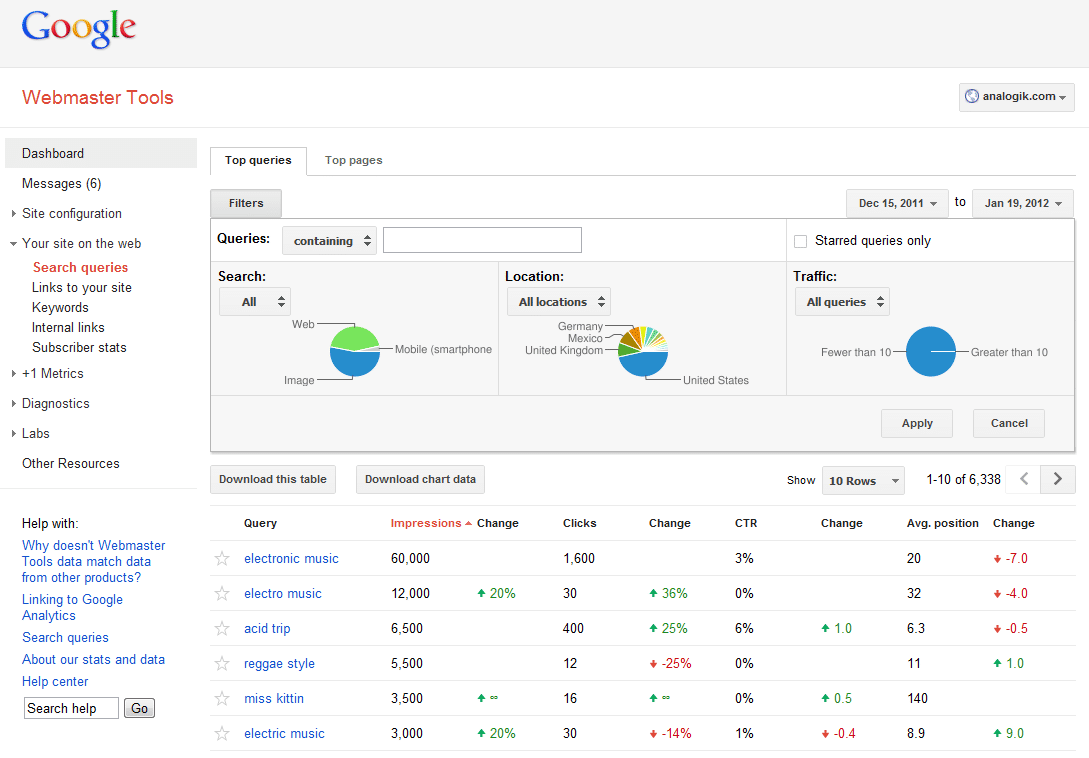 When structuring posts, we online marketers normally plan around certain keywords that are ranking high and competition is usually low. But Google webmasters allows you to re-engineer this process by getting the keywords your page is ranking for and exploring those keywords and its possibilities.
The open site explorer free version works for building links ad analysis, which also includes getting links and building your most linked images.
The Link Analysis section of your campaign provides you with data that allows you to get more backlinks, anchor text, top pages and key metrics such as Page and Domain Authority. Now at the top of the page, you'll be able to choose if you want to check out link metrics for your or your competitor's domain.
And also a preview of root domains, inbound links, and authority of your domains for your website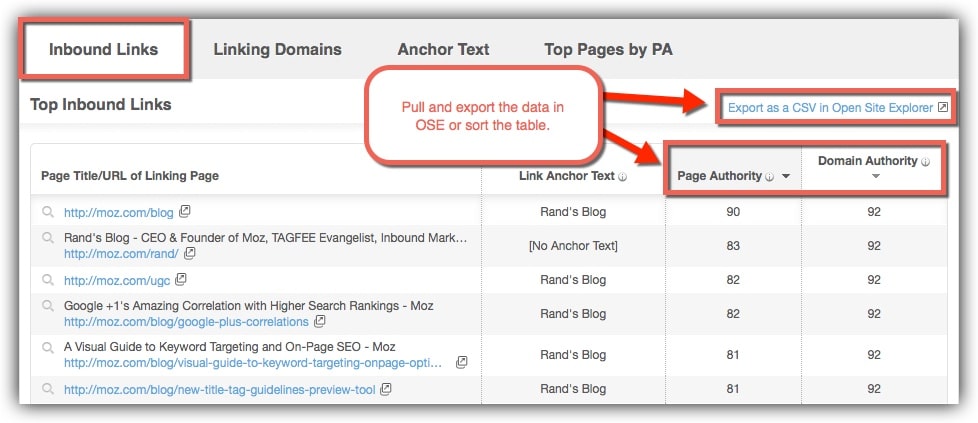 Google Keyword Planner tool is focused primarily on doing one thing only:
To make it easier for advertisers to get through the process of creating new ad groups and ad campaigns, which is the key to getting your PPC accounts off to a good start. (Click the link to learn how to use Google keyword planner)
With the keyword planner you can brainstorm the following sections:
By Keyword: Type a word that is relevant to your business
By Landing page: When putting a landing page on there, the keyword planner will infer keywords that are relevant to that page.
By Product Category: Select from a selection of varied keywords in a category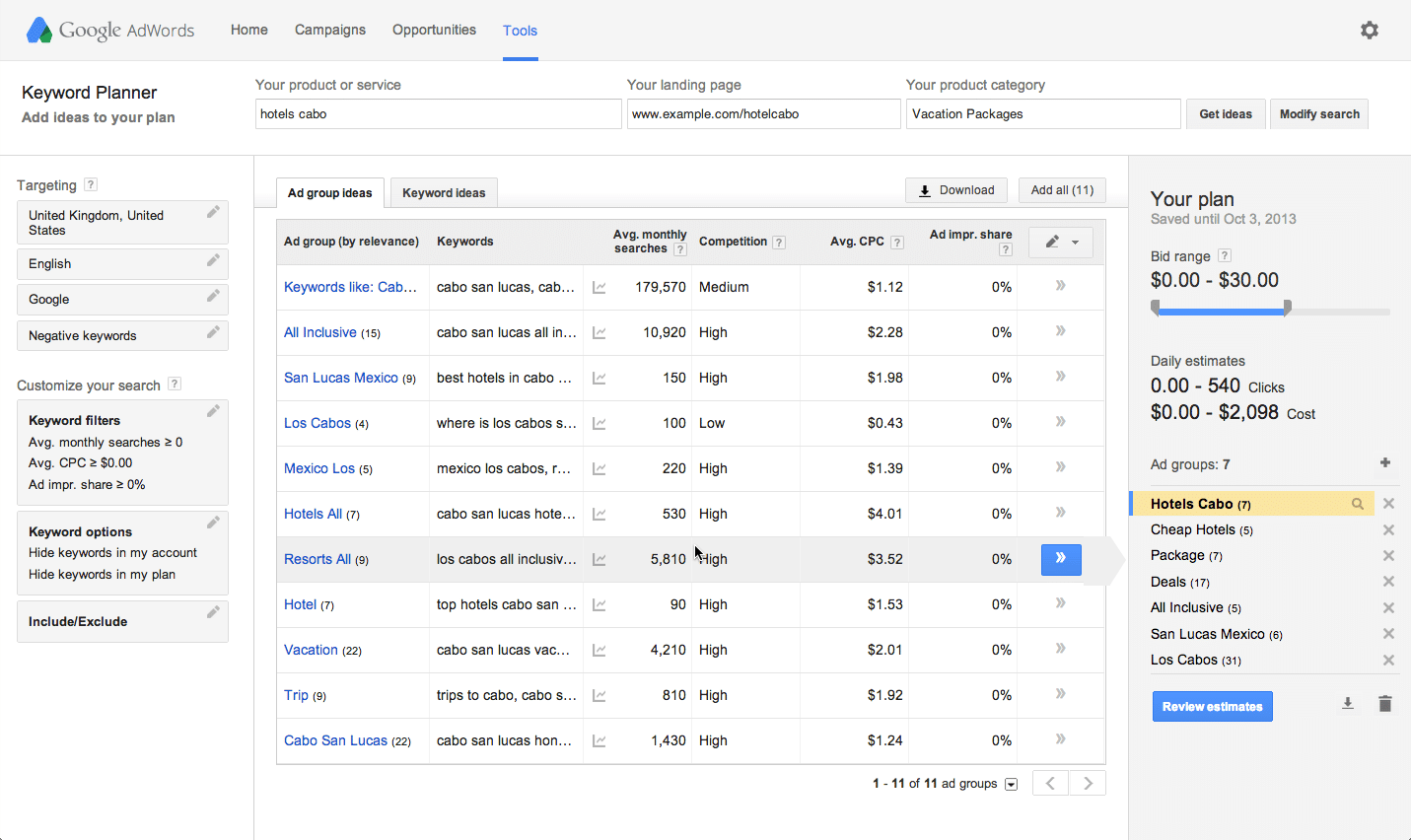 You can get ideas when you are searching for on an incognito window, your custom searches no longer show up and you are left with strictly Google's search data.  Incognito may also be helpful to see where you truly rank on a results page for a certain term.

When you're browsing the internet, the searches you make and the websites you visit are noted in your browser's history.  The cache stores a copy of the website page so the next time you go to a site, it loads faster.  Cookies are created by a web browser to store user-specific information and authentication data.
Search engines use this data to return searches back to you based on your preference and search history. When you are frequently searching a particular keyword, the search engines take notice of that and keep returning back to you your website.
The only way to get impartial results is by using an incognito window.
Exercise:
As an exercise, you can search for "Digital Marketing Training in Nigeria", you will notice that just beneath the yellow paid Ads we appear to be number one. Click through and engage our website.
Schema is a type of microdata that makes it easier for search engines to parse and interpret the information on your web pages more effectively so they can serve relevant results to users based on search queries.
Apart from schema helping you to categories your content the right way, it also helps to ensure that rich snippets of your page are displayed in a manner that will attract visitors to what they are searching for.
Here's an example of Schema in action: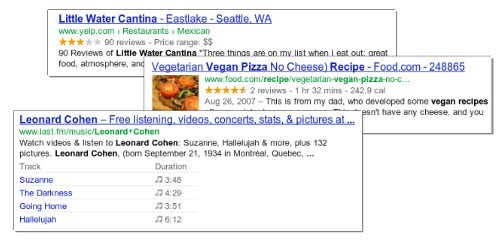 Create custom code so that your reviews, events, organizations and people are displayed the way you want on search pages. Once you've created your schema code, copy and paste to your website, or try the free WordPress plugin for an even easier implementation.
This is an SEO tool that is used to check the analytics and web analysis of a website.
The similar web provides services that revolve around gathering competitive data for market and business intelligence when operating online.
Through its online platform, you can collect, measure and analyze data of your website and those of your competitors, understanding engagement strategies and performance growth.
Just simply head over to similarweb.com and type in the name of the website you want to promote and search. Similarweb will bring out all the data it has collated on that website.
A sitemap is a file where you can list the web pages of your site to tell Google and other search engines about how your website is organized. Search engines and their bots read this file to know how to engage your website.
You can use a sitemap to provide Google and other search engines with metadata about specific types of content on your pages, which includes pictures, videos, music content and much more.
We use these tools every day on our SEO activity to ensure that we stay number one for the keywords we are ranking for. Try them out today and you won't be disappointed with the outcome.
Check the speed and usability of your site on multiple devices.
Enter a URL, and this tool will test the loading time and performance for desktop and for mobile, plus identify opportunities to improve (and pat you on the back for what you're doing well). The mobile results also come with a user experience score, grading areas like tap targets and font sizes.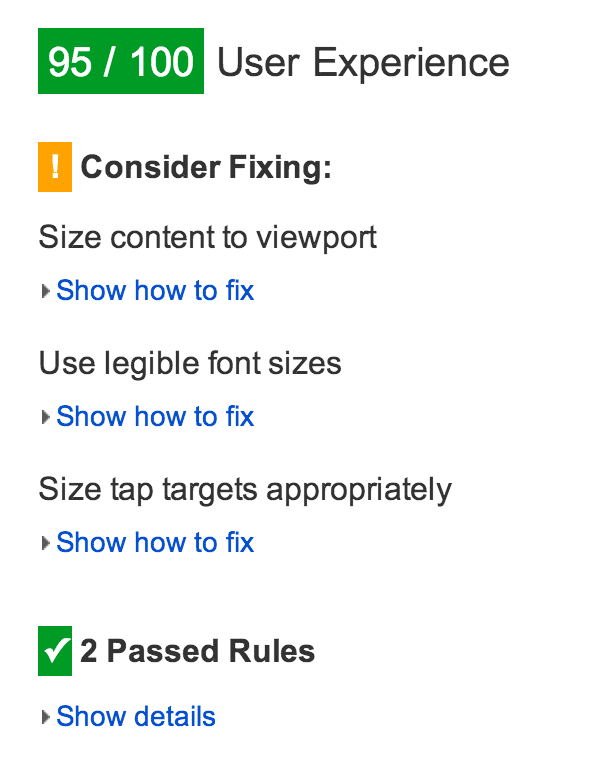 Complete web stats and search insights.
In addition to tracking pretty much every bit of traffic you could imagine on your website, Analytics also surfaces many keyword insights as to which terms people use to land on your pages.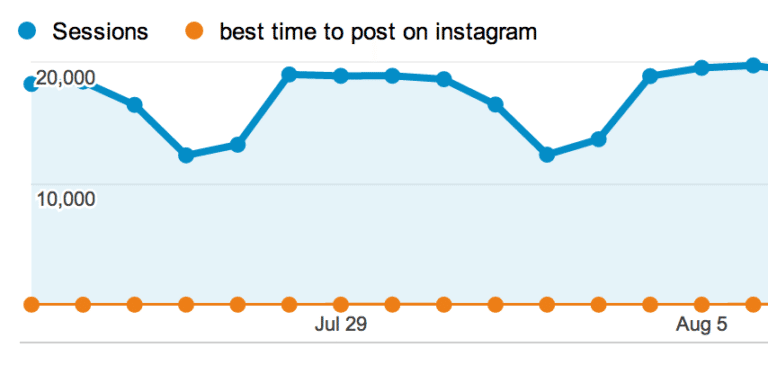 One of the free SEO tools that helps to discover changes in search volume for key terms.
A quick browse or search through Google Trends can show you the hockey-stick rise of potential terms and SEO opportunities for your content.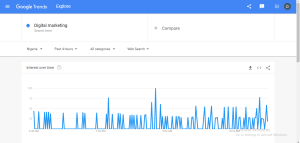 Links are vital to webpages, not just for interconnecting to other, relevant pages to assist end users in finding the information they need, but also for SEO optimization
Webmasters and search engine optimizers can use the Find Broken Links, Redirects, and Google Sitemap Generator Free Tool to verify the status of both external and internal links on a website.
To begin, type (or paste) the whole home page URL of the website you want scanned into the free sitemap generator.
Choose how many pages you wish to scan (up to 500, up to 1,000, or up to 10,000).
It's worth noting that the job starts right away and runs in real time.
Crawling and gathering data on 1,000 pages for larger sites with multiple pages can take up to 30 minutes (and longer still for very large sites).
When the crawl is finished and the data report is ready, you can have the Google sitemap generator tool send you an email.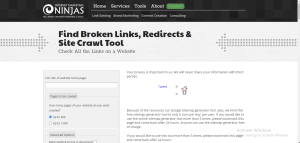 This tools gives you a detailed description of duplicated content on your websites, broken links, a list of all the pages on your website and their page power.
Page Power indicates how prominently a specific page may appear to search engines crawling your site – the more links pointing to a specific page from other pages on your site, the higher the Page Power of that page.
This tool also give you the size and word count of each pages.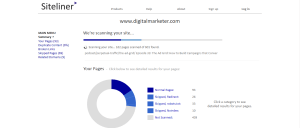 Structured data helps to provide context to the information on your page. This tool from Google uses live data to validate the structured data for any web page, or you can copy/paste code to test it.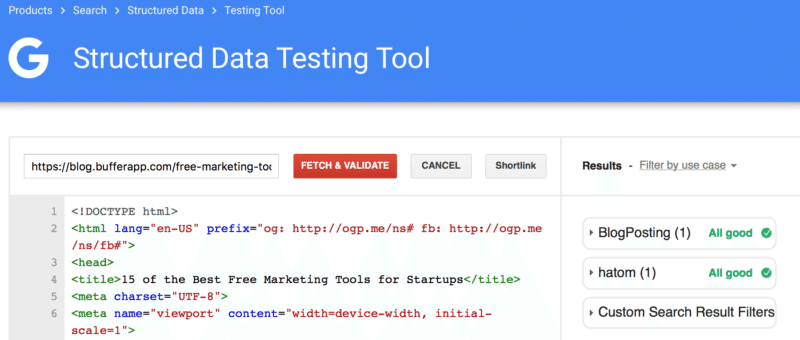 Just like Google PageSpeed Insights, this helps you to analyze your site's speed and make it faster. GTmetrix gives you insight on how well your site loads and provides actionable recommendations on how to optimize it.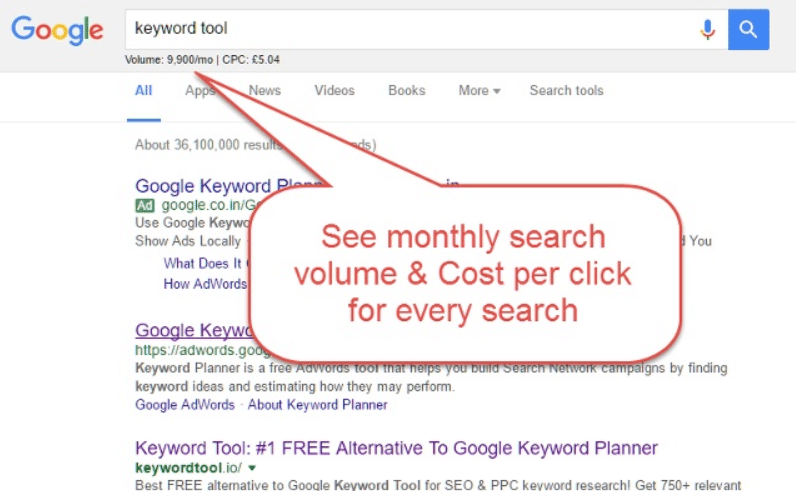 Keywords Everywhere is a free extension for keyword research. It provides Google keyword search volume and cost per click data across multiple websites. This tool eliminates the need to manually collect data from different sites and then use Google Adwords keyword planner to analyze it.
Are you looking for keyword ideas? With Ubersuggest free keyword tool you can generate unlimited amount of suggestions for free.
With this tool, you can get tons of keywords all for free. If you are looking for an alternative keyword research tool, then Ubersuggest is just a perfect pick.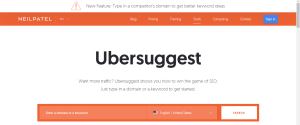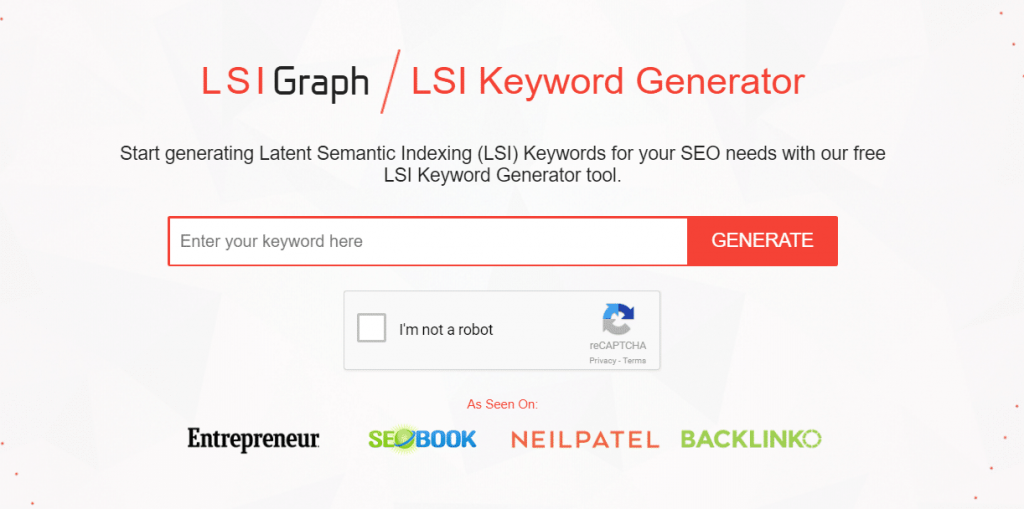 LSI Graph is amongst the latest free SEO tools on the market which allows you to generate Latent Semantic Indexing (LSI) keywords. This is by far the simplest tool anyone can use, even with no SEO skills at all. All you need to do is add your target keyword, and it will generate the associated LSI keywords.
Start generating Latent Semantic Indexing (LSI) Keywords for your SEO needs with our free LSI Keyword Generator tool.
If you are new to LSI keywords, explore this SEO guide on leveraging them in your content.
Numerous SEO tools are available out there for your SEO strategies and a Google search can reveal more.
There you go.
Perhaps, I've listed some of the most important ones up there that will help your website grow.
Are there SEO tools you have used before but wasn't listed there?
You can send us an email right away using the Contact Us form in our contact us page.
More reads: