Personally, I see digital marketing as the only tool that could be used to skyrocket your revenue and sales for brands in Nigeria. The issue with here is just that some firms are not leveraging the huge opportunity.
For bigger firms and multinationals that need to leverage this huge opportunity, the creation of a digital marketing game plan becomes a necessity. This is just the formula for online success. No firm that really needs to double its revenue through digital channels should ignore digital marketing game plan.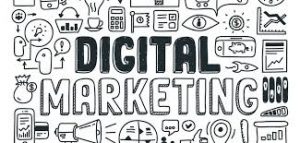 This kind of situation is just similar to a scenario whereby you want to erect a duplex without having a clear-cut architectural design. There will always be a plan, goals, and actions for this to come to reality. However, digital marketing game plan is the aggregate of all the essential aspects of digital marketing to achieve the desired marketing results.
[bctt tweet="Digital marketing game plan is the aggregate of all the essential aspects of digital marketing to achieve the desired marketing results." username="DMSInstitute"]
It becomes very difficult to achieve that if you decide to do this on your own, you need to outsource this to a reputable digital marketing firm. This is because; this will save you a whole of time and money.
Before developing a digital marketing game plan, let's look at some critical questions you need to answer:
What digital activity should take place to achieve your objectives monthly?
How do you get your websites, social, mobile, CRM and advertising channels all working together as a cohesive ecosystem
You have a website, email and search marketing – but are you doing the right thing?
How should you structure this activity to make the best use of limited resources?
Do you need to get a better ROI, and at a lower cost?
How do you balance always-on and campaign support activity?
How do you execute activity efficiently making the best use of agencies, partners and internal resource?
Step towards developing a digital marketing game plan
Let's assume that you are have decided to develop a digital marketing game plan for your company. The first step is to review your business, sales process and goals before a strategy tailored to your business can be developed. This would also allow you to define your Key Performance Indicators (KPIs).
Goal Setting
Target Audience and Value Proposition Definition
Audit and Competition Research
Website Conversion (Sales Funnel) Strategy
Customer Retention Strategy
Lead Generation and Nurturing Strategy
Search Marketing Strategy
Online Advertising and Budgeting Strategy
Channel Selection
Action Plan Calendar
Employee guidelines and crisis plans
Metrics and KPIs
Why do I need to develop a digital marketing game plan?
Beyond Return on Investment, the digital marketing game plan also ensures your organization tests and understands how digital media and technologies can transform your business. It's never mattered more. The web, search, email and social media have become the critical tools every firm has to get right. Yet most digital marketing campaigns deliver less than half their potential.
If you are new to digital marketing or want better results, we strongly recommend that you start by developing a Digital Marketing Game Plan. The Digital Marketing Game Plan ensures that your digital marketing activities have the biggest possible impact generating a positive return on investment (ROI) for your brand or company.
However, creating a digital marketing game plan helps solve the following problems:
Lack of long-term strategic direction of how to use digital to support growth so you need a more clearly defined digital marketing strategy
You won't know your online market share and how to defend it.
Existing and start-up competitors will gain market share.
You don't have a powerful online value proposition for your brand.
You don't know your online customers or insight well enough.
You're wasting money and time through wrong actions.
You're not optimising so the opportunity of online leads and sales is missed.
You're not agile enough to catch up or stay ahead.
You will receive a growth plan detailing how to attract and convert more prospects using a combination of digital marketing channels within the realms of search, social, and email.
Did you enjoy this article? We give away 98% of our digital marketing resources for FREE. Right now, I want to prove that to you, join our community right now for FREE access to our actionable digital marketing resources to help you increase your sales and customer base online faster. It is absolutely FREE.