Increasing readership and driving online traffic to our blogs in Nigeria could be quite cumbersome, reason being that bloggers are yet to understand the key methods in doing that.
Many bloggers in Nigeria have succeeded in setting up website and blogs but updating those blogs remains problematic due to lack of skills by most Nigeria bloggers.
However, driving online traffic to your blog basically in Nigeria is essential.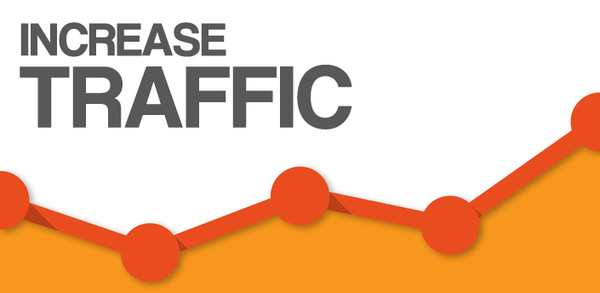 Regardless of the quality of articles you write, without readers, your efforts as bloggers will fail.
This is because you will not succeed in driving online traffic to your blogs.
However, in order to effectively do that, you must be able to understand two key killer methods which am about to share with you.
This will actually help you in driving online traffic; as well as add value to you personally.
In-depth Research and SEO Skills

Driving online traffic requires you to be good in research and Search Engine Optimization (SEO). The search engine optimisation (SEO) is something that requires special skills. Brainstorming effective keywords and phrases could be cumbersome if you do not have a clue about the Search Engine Optimization.
Click here to learn the easiest, quickest way to grow your business profit online. It's Free.
What the Search Engine Optimization (SEO) does is to affect the visibility of your blog or website in a search engine's results. They often referred to as natural, organic, or "earned" results.
Researching these keywords actually give you gives an edge over somebody that just writes without using the SEO skills.
The more you write using the skill the more frequently your site appears in the search results list. This is what the visitors to your blog want and in that way you are driving online traffic. Another skill in line with the Search Engine Optimization (SEO) is the Google Adwords search.
You just have to conversant with Google Adwords keywords planner tool to estimate volumes. With the skill, you will be able to know the statistics of various searches.
Just know that driving online traffic requires enormous effort. This means that, you don't need to a lazy blogger. Do your research very well to ensure that your write up encompasses the needed perspectives of that subject. By doing this you are generating data backed content that will help to be driving online traffic to your blog.
Click here to learn the easiest, quickest way to grow your business profit online. It's Free.
More so, you always have to be creative in uploading interesting piece, videos; infographics so as not to get your visitors bored. Get acquainted with new trends and innovations.
At least you have to ensure that you post up to two to three times in a week. At the verge of posting twice or thrice, you have to avoid posting stuffs that would make the visitors bored.
It has to be good enough. Always make sure that visitors will always find something thrilling that will make them to visit your blog at all times.
Driving online traffic and conversations are based on new posts as you grow. It is very critical to have patience especially when you are just starting out. You don't have to expect miracle, it requires a whole lot of hard work for you to start driving online traffic and increasing visitors on your website.
Do not be tired or fed up when doing this, driving traffic requires much effort. The quick success syndrome should be totally eradicated and shunned. Most people want to succeed in growing their blog visitors and keep driving online traffic overnight. This is absolutely impossible.
You have to be patient and persistent in doing what you know how to do best for you to achieve results. It requires all those aforementioned efforts for you to be driving online traffic.
Let Your Content Go Viral

If you must be driving online traffic and have at least up to 100 visitors on your website or blog, you really have to go as niche as possible. I am sure must people will ask how is it possible to drive about a 100, 000 visitors. As far as driving online traffic is concerned, well, that is quite possible.
Just that you haven't done it right that is why you are not driving online traffic. For your content to go viral and be driving online traffic, you must have to reach out to people. Your post should be able to be circulated in all the social media.
You have to be active on these platforms for you to be driving online traffic. Try as much as possible to get epic and interesting content shared. If you are known for that, readers or visitors will always be asking for more.
They will be moved to read what you have in stock. Also, say yes to every podcast and webinar opportunities as they come your way. You will be amazed at the rate at which you are driving online traffic.
Those posts will help you to be driving online traffic to your blog. When uploading or sharing your content on the social media networks and other sites, make sure your posts are not too long to avoid leading the reader to boredom.
Also, in ensuring that you are driving online traffic always focus on bringing out the best in every post. Your focus and attention should be channeled to layout, headline, headers, images and others.
The essence of this is to properly optimise posts for driving online traffic which very essential any to any blogger. Do not forget that the whole essence of these is to keep driving online traffic.
MORE READS: