Are you searching for things to look at when building an online marketing strategy?
Do you even know why you should have a digital strategy in place?
If you're new to online marketing, it can be really hard to discover where and how to drive your business strategy to work for you.
Creating an online marketing strategy is very necessary if you are trying to get online and build a business with the power of digital marketing.
You can click the link to check out our digital marketing course outline if you're completely new to the whole online marketing thing.
Online marketing requires a knowledge of not just email marketing, but social media marketing, building landing pages, content marketing and so much more.
Even with the combination of the aforementioned — you could still create a crappy online marketing plan for your business.
The whole idea of this article is to help you with tips and plans we have tested to help you build a successful online marketing strategy.
Read the steps below to find out more on how to create a proper online marketing strategy:
Let's get started right away.
Building an Online Marketing Strategy in Nigeria (6 Steps)
1. Develop your brand name and image before communicating with your targeted market.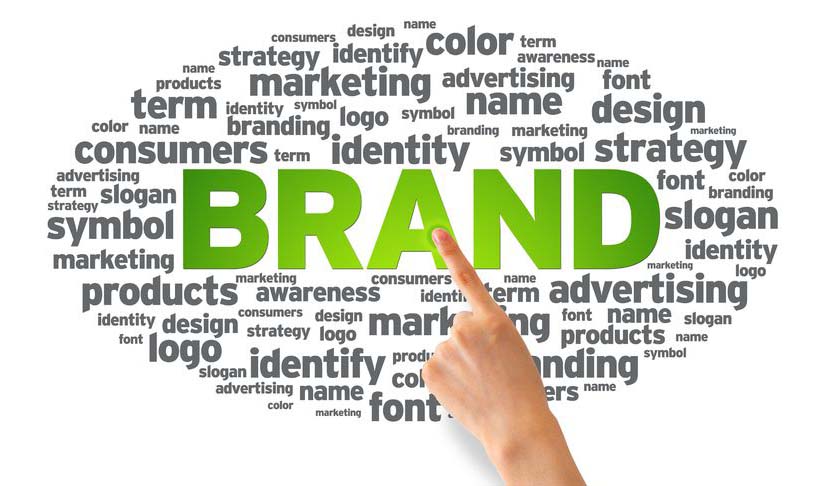 There are certain reasons why your online business failed…
And when it comes to building an online marketing strategy, not having brand name and image is one of the biggest reason.
In today's marketing world, a brand name and image is as important as the strategy itself.
It's essential that you build your brand image before reaching out to your target market.
This is because:
Your brand makes you recognizable amongst competitors, so pick a name, trademark, website, letterhead and business plan before launching a strategy.
Create social media accounts and assign someone to launch interesting material every day. In order to attract followers, social media accounts and blogs must be consistently updated.
Create or pay someone to write SEO articles. Articles that mention popular keywords related to your product, but also offer tips or advice are a great way to introduce people to your product.
They also help your website to show up on the first pages of an Internet search. Do not scrimp on the money you spend for SEO articles, Google has created a way to list top quality articles first.(Click here to join our digital marketing training to learn the key factors to crack your SEO ranking)
Collect or buy email lists. People who have stores have most likely collected emails throughout the years, which can be used for email blasts. If you do not have any emails, you can buy them from marketing companies or neighbouring markets. Send an initial blast and monthly blasts updating your customers on new products.
Create videos of people using your product, how-tos or people vouching for your product. You can launch these videos via your website, YouTube, Vimeo, Facebook or other places in order to draw interest to your website.
Buy ads on sites that cater to your market. Communicate your brand image, videos or other product info on banner ads. If you don't have the skills to craft a well-designed ad, hire a graphic designer to create a good ad.
READ: How to start a profitable online business in Nigeria
2. Who is your current customer base?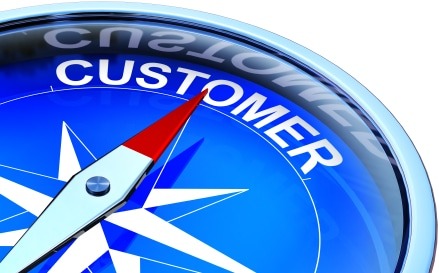 Have you got an in-depth understanding of your current customer base?
Do you know where they work, details about their roles, values, demographics, names, even goals and objectives?
Before preparing your marketing strategy there needs to be an in-depth understanding of your current customer database.
If possible:
A one on one conversation with some of your current customers will go a long way to understanding the reason and why behind their purchases.
Because your business is created to solve particular problems, and by understanding the reasoning behind the purchases of your customers you get insights into why they buy from you and more importantly how your business solves their problem.
Because of all the email marketing and social media tools out there and the help of eCommerce facilitation it's very easy to believe that as a business you are dealing with robots because you can get to the point of no human connection with all the tools out there.
But at the back of all these tools and strategies, you must understand that there is a need to develop a constant human relationship between your customers, whether online or offline.
Whichever medium you use to communicate with your prospective customers whether email marketing, social media marketing or something else.
They are all very important, but…
It must be done with the understanding that you are trying to build relationships and create an experience for your customers.
Online marketing's goal is to help you achieve this objective depending on the platform you choose to stick with.
The ideal way to understand who your customer is… is by creating a buyer persona.
When you create a buyer persona you will also understand how to adapt your editorial calendar and content creation in a way that speaks to that person.
Neil Patel covered how you can create a Buyer persona here.
Here's a great template that you can use if you want to quickly develop a buyer persona.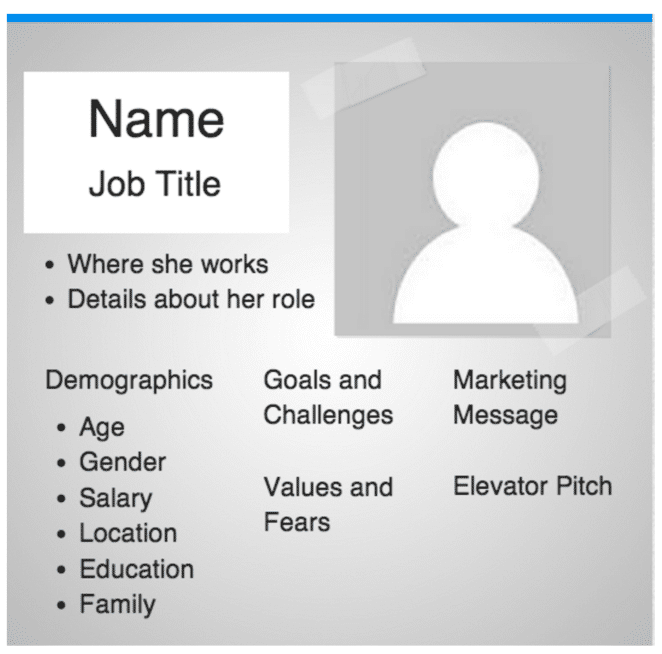 Aside from making it easier to reach your target audience, knowing who your ideal customer is will help because your marketing strategy will also resonate better with them.
If you're totally new to online marketing, you can click here to check out our digital marketing training course, it contains practically everything you need to be an authority in digital marketing.
3. How are people buying from you currently?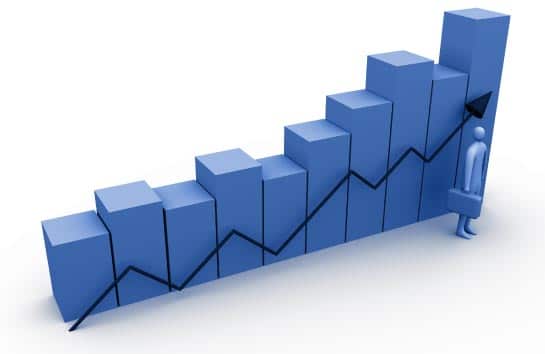 Do you even know why your customers run away from you?
No, I guess!
The honest truth is…
Once you understand who your customers are, you then need to understand what they stand for, their values, their behavioural characteristics, interests, traits and how all of these converts into sales for your company.
Things you should look out for:
How are people getting in touch and finding out about your services currently, are they relying on one print media, online ads, social media, word of mouth, direct traffic?
What questions are they concentrating on and asking on a regular basis? Incorporate these questions into your current online marketing ads and landing pages, sales pitches and offers. When you anticipate what people want you to have a better chance of building a proper relationship with them.
What are the common reasons why sales do not happen, you need to define this at every stage of the marketing cycle and address these issues to enjoy long-term uninterrupted engagement with your customers?
4. Crack your current sales and conversion funnel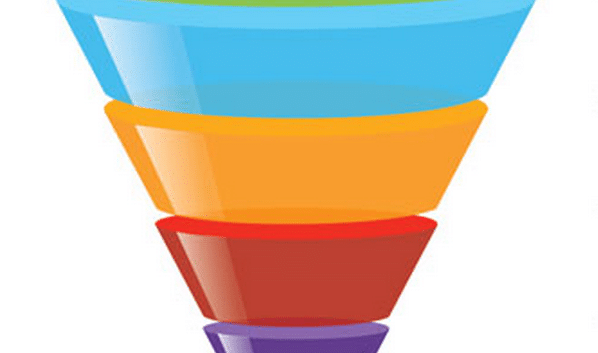 This is a tool used to show the process and pathway of a buyer road to sales.
It's a multi-step, multi-modality campaign that seamlessly and subtly leads a prospect toward a desired action.
The first thing to understand about conversion sales funnels is that they are unique to your business.
[bctt tweet="When building your sales funnel ensure you keep in mind that you're building a process around connections. You are talking and selling to people, not robots or tools, so your sales funnel should reflect this." username="DMSInstitute"]
Essentially:
You can't copy another company's sales funnel simply because your operations will have a differentiating factor to it.
You can model and get insights from other companies sales funnel, you have to ensure that yours is built as a carbon copy match of your sales operations, not another company's.
When building your sales funnel ensure you keep in mind that you're building a process around connections. You are talking and selling to people, not robots or tools, so your sales funnel should reflect this.
5. Bury Spray and Pray Philosophy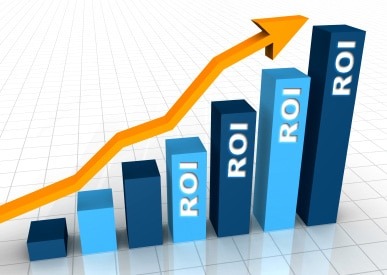 When creating an online marketing strategy the mindset of taking N50,000 and dumping it into Google Adwords and then praying for results will not work.
Before creating your campaign first you need to know the exact results you are aiming for, ROI is a very deliberate process and not a guessing or wishful game.
When it comes to results only two are important to business executives and CEO's and that is sales and profit.
No matter the diagram you draw and all the key performance metrics analytics you come up with you have to tie it down to how the company is making sales and profit from all these data.
And that is the brilliance of online marketing because everything can be tracked with analytics even down to the click that got the sale for the month.
So it all comes down to the ROI, not just activity, let's dive into the what you need to do to prove to a CEO or Business Executive your marketing campaign's ROI, the only way to achieve this is to promote the right products to the right customers, while maximizing revenue during the process.
READ: Ultimate lead generation tips to increase your ROI
6. Get Your Marketing Goals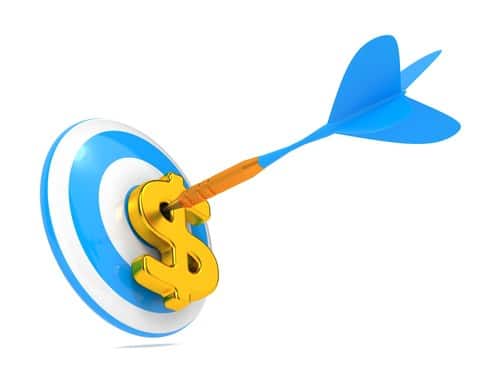 If you don't know where you're going, how do you know when you get there?
This same question can be asked about your marketing. How do you know how effective your marketing is if you don't know what you want it to accomplish?
How do you know how effective your marketing is if you don't know what you want it to accomplish?
What are your marketing goals?
Your marketing goals are nothing more than a statement of what results you want to achieve with your marketing. What's the primary reason you are marketing?
To answer all the various questions and make your marketing goals achieveable…
First,
You need to start by identifying your business goals, asking the right questions is very essential towards helping build a proper marketing strategy:
What's are your strategic goals?
Are you trying to drive sales or leads build awareness, your goals will determine what marketing strategies you implement?
What is your budget?
Marketing involves a lot of testing and while it's important to track and analyse every click, it's also important to note that everything will not start clicking from day one.
Your budget will determine how much actionable learning progressions you can engage in
Results! Results!! Results!!!
Set appropriate goals and align with the resources (budget) you are willing to part with for that online marketing campaign.
Make sure you also research on other campaigns of similar brands and get ideas which will help in creating the campaign that will meet your business exact needs.
READ: 9 Lucrative business ideas in Nigeria with small start-up capital
In Conclusion
Always remember when you are creating your campaigns to always:
Ensure every marketing campaign is part of a goals-driven framework. Know what your company wants to achieve before just jumping in with a test or marketing spend.
Remember that timing is everything. Strong marketing frameworks are built around delivering the right message to the right audiences at exactly the right time.
Start by listening and asking questions. Learn what your customers need, and take the time to understand your company's most pressing priorities. The marketer's job is to create connections between your brand and customers.
Remember that your marketing initiatives will fall into the following core areas: awareness, engagement, conversion, and retention.
Understand which of these four functional areas are most important to your business and why. Make sure that your marketing campaigns align with the goal that is most important for your business to achieve right now, in the medium term, and down the road.
Additional resources: