Are you ready to jump-start your content marketing strategies with this list of the best content marketing tools in 2018?
Yah or Nay?
As a content marketing expert, I thought it'd be nice if I share some of the tools that have helped me create amazing digital contents.
Click here to register for our digital marketing course to learn more about content marketing.
Most companies today are distinguished by their unique story.
Anyone can sell a product but why buy that product over another?
Creating radio spots and billboard ads are not enough in today's consumer-centric marketplace to connect with customers, it's content that helps craft a story about your business, drive home insane value.
Also, you get to use your content to inform potential customers why they should buy your product or service over others.
So while your answer to my question might be YES.
It is not an easy task reaching your social media and content marketing goals. Achieving these goals requires a few different tools to help to overcome the various content challenges you might be encountering.
With that said…
I will be using this write to share all the various content marketing tools, tested and trusted to help you achieve all your content marketing goals or strategies.
Quickly, let's get right underway.
Here's the list you've all been waiting for.
Content Marketing Tools in 2018
Content Brainstorming Tools for Content Marketing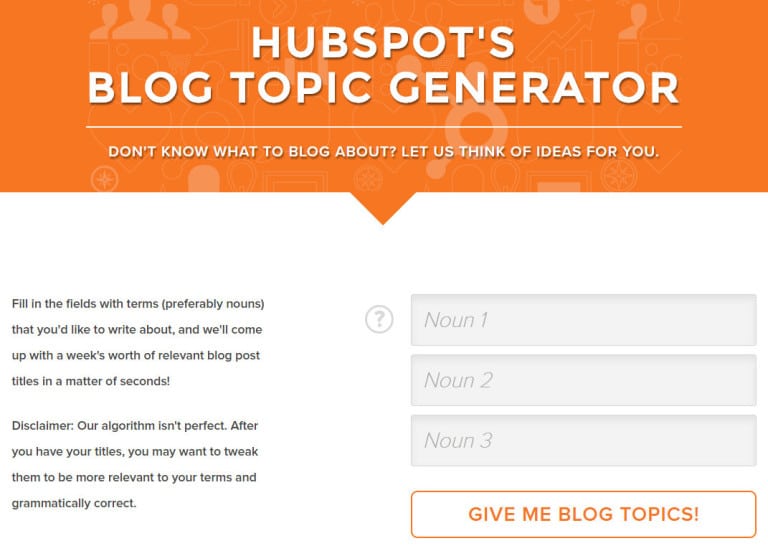 HubSpot's Blog Topic Generator: If you are finding it difficult to come up with fresh new ideas for your posts on a regular basis, HubSpot's Blog Topic Generator can help you out in a big way. It enables you to enter up to three keywords, after which it will do its magic and come up with a long list of subjects to point you in the right direction.
Ideaflip: Instead of going with the first idea that pops into your head and creating content around it, Ideaflip can help with some serious brainstorming and come up with topics which are truly the best.
Portent's Content Idea Generator or Title-generator: If you get stuck trying to come up with a catchy headline and have no clue what wording to choose, why not make the most of the headline generators? In spite of generating rather simplistic ideas at times, they can inspire you to change the way you intended to deliver your ideas at first. To create a topic, just enter any word related to your future blog post into the search field and voila! You can update search results as many times as needed until the topic is a perfect match for you.
Quora: The popular social network is a platform for question and answer discussions. Identify trends from consistently asked questions to inform your content creation efforts. It's a great place for content ideas or inspiration.
Inbound.org: Use Inbound.org to find great content from the world of inbound marketing from other marketers, curated by the community.
Twitter: Search trending topics on Twitter to see what is popular worldwide or in a specific region to gain insights on what content to develop. Also, search hashtags that are relevant to your expertise and industry to research what subjects of our interest to your existing audience and potential audiences (Click to learn more about Twitter marketing).
Reddit: Discover what's trending worldwide on Reddit for content inspiration on a variety of topics from across the web. Observing which headlines are more effective on Reddit can bring insights to the subject of your next article, infographic, video or other types of content.
Writing & Editing Tools for Content Marketing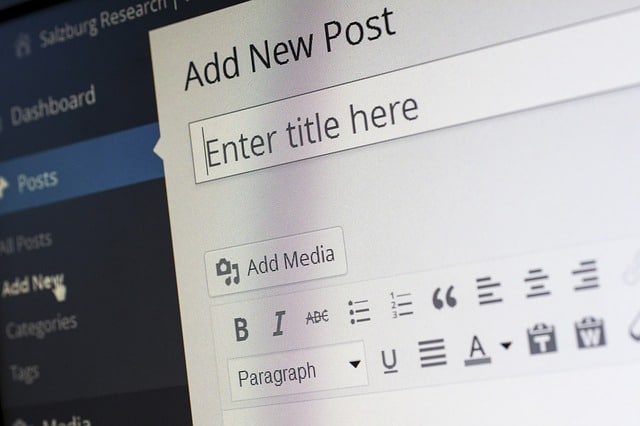 The ability to publish multimedia content has been a driver of other paradigm shifts in our behaviour.
However, it is easy to overlook the fact that text still dominates online information exchange.
The vast majority of activities we do online are still fundamentally based on reading text: social media, news, search, e-mail, product reviews and many others.
It has been estimated that more than 80% of the activities we do online are text-based.
While many of these online activities are enhanced by multimedia content, the bulk of the information still comes from text, and that's unlikely ever to change.
Just because visuals are important, that doesn't mean you can slack on your writing.
Since writing doesn't come naturally to everyone, having a little help can go a long way.
The tools below will make writing easier and improve the quality of your content.
WordPress: WordPress is the most popular Content Management System (CMS) in the world. It's one of the easiest platforms to set up your blog or entire website and enter content without needing to know how to code.
Grammarly: Grammarly is a freemium tool you can use to check the grammar and spelling of your content. It goes beyond the spell check features of most word processors and even has handy reports to show how many corrections you've made.
Title Capitalization: When you're not sure which words to capitalize in your headlines, plug it into Capitalize My Title to see the correct format.
AP Stylebook: AP Stylebook is a great resource to ensure you're following AP style guidelines in your writing.
Hemingway: This online editing tool remains very popular among writers and bloggers for its convenient text editing system. It highlights sentences and phrases that are too complex, suggests eliminating excessive adverbs and turning passive voice constructions into active voice.
Plagiarism Detector: Plagiarism Detector is the free intelligent plagiarism checker software. With the help of our plagiarism detector or plagiarism checker, you can check if your content that you are just seconds away from using is unique or not.
Design Tools for Content Marketing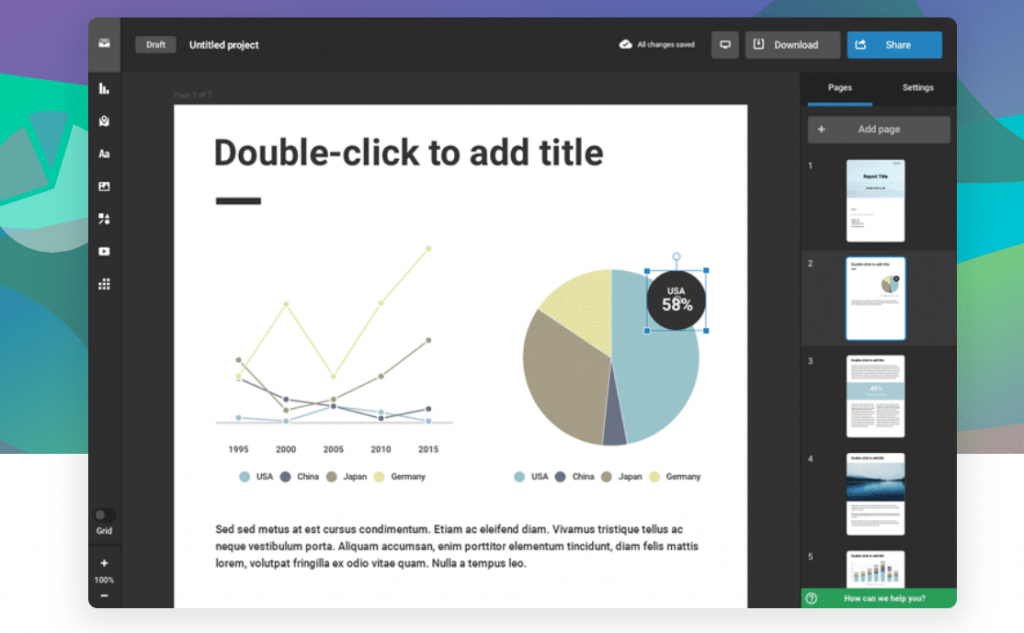 Visuals are essential for your content marketing strategy.
We've seen a huge surge in infographics, photo sharing and visually driven social networks over the past five years.
In 2016, 51% of B2B marketers prioritized creating visual content assets.
Remember, content means more than just text.
These tools I am about to share with you will make it easier to embed professional looking pictures, infographics and illustrations to spice up your content marketing efforts.
SEO Tools for Content Marketing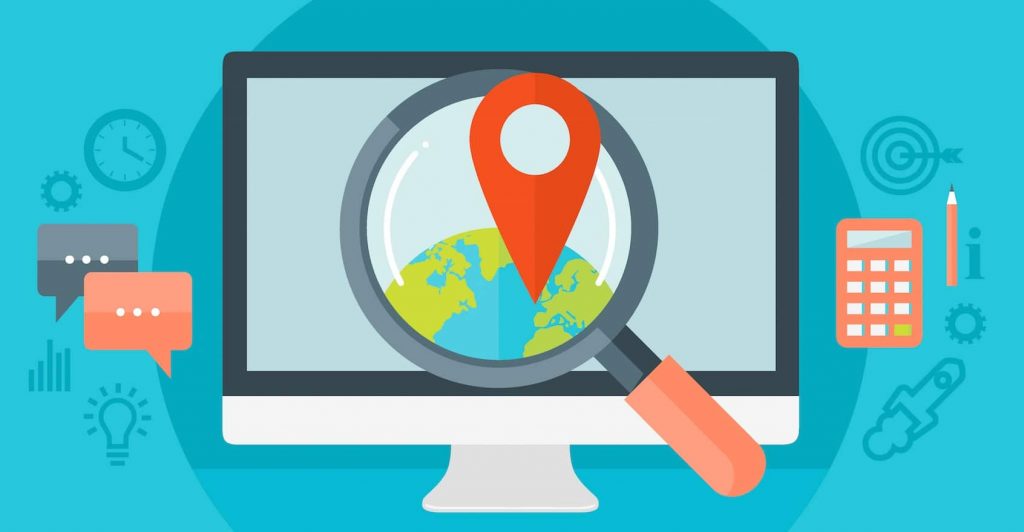 Content marketing isn't just about creating readable and enjoyable contents.
It also involves writing content that should be found on Google's first page (or other search engines).
Great content is a mix of your content skill plus your knowledge of search engine optimisation.
Search engine optimization tools enable you to do those things efficiently; they do the legwork for you, so you can focus more time and resources on other areas of your business.
Below is a list of some of the best SEO tools if you want to avoid all SEO mistakes or your content.
Google Keyword Tool Planner: Google Keyword Planner tool is focused primarily on helping you come up with keyword phrases with high search volume. (Read more about keyword research here)
Google Search Console: Google Webmaster Tools is still the best way to diagnose site health, check page indexing status, and optimise your website for Google's search engine results. It's free and easy to use. Just sign in and connect a site to get started.
Google Analytics: One of the most reliable and widely used analytics tools to date. Get detailed website traffic statistics, measure conversion rates, track data and set goals, gain unique audience insights, and much more.
Google Trends: A free, must-use keyword research tool by Google. Discover "hot" topics in their search results and track keyword popularity over a specified period of time. A great way to identify market opportunities and plan for successful paid content marketing campaigns.
Ahrefs: Ahrefs is a massive suite of powerful SEO tools you can use to propel your content toward those first few pages displayed by search engines. Perhaps the most intriguing of the bunch is Site Explorer, which helps you keep an eye on your competition, as it can keep track of their SEO strategy. Tracking competitors (and sometimes partners) allows you to figure out why they're successful, and to improve upon that to make your content better.
GTMetrix: Just like Google PageSpeed Insights, this helps you to analyse your site's speed and make it faster. GTmetrix gives you insight on how well your site loads and provides actionable recommendations on how to optimise it.
MORE SEO TOOLS: 18 Free SEO Tools To Grow Traffic On Your Website
Marketing & Distribution Tools for Content Marketing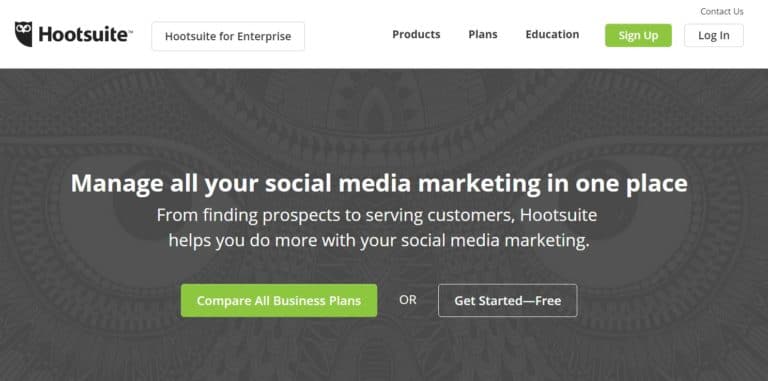 Content distribution is nearly as important as the content itself.
People are more empowered than ever before to simply ignore content they have no interest in.
You can't buy their attention anymore, you have to earn it.
Yeah, earn it!
To help you reach your audience and boost traffic to your website, here are some great content distribution tools you should see.
Buffer: Use Buffer to schedule your content across Facebook, LinkedIn and Twitter for posting at the best times optimized for your account or at the times of your choosing. Buffer helps streamline the process of distributing content to each channel quickly and effectively.
Slideshare: An often overlooked tool for content marketing, create a deck to draw attention to a resource or service on your website. Like this deck on YouTube Virality, that drove 20,000+ views to the creator's content.
Yoast: The best search engine optimization plugin for WordPress that helps bolster your website and its content to its full potential with all the major search engines. It simplifies the process making it easier for website owners of all levels keep their web properties inline with SEO best practices.
MailChimp: MailChimp is one of the easiest email marketing platforms to use to market your content to your email list. Don't have an email list? The exclusive content your business will create and distribute using this platform will help fuel new subscribers to your email list.
Promoted Posts on Facebook: Facebook advertising can bolster the visibility of your content in the newsfeed far greater than it would reach on its own organically. Pay per post to get your content featured in front of a larger audience on Facebook with your fans and non-fans alike.
Inbound Writer: This content optimization application lets your business monitor topics of interest, understand your readers and reach your readers by providing insights on what type of content to create that match's the passions of your audience.
PRWeb: Use this syndication platform to send SEO optimized press releases about your most valuable content to 30,000 journalists, 250,000 opt-in news subscribers and to the 3 million monthly visitors on PRWeb.com. The platform is easy to use and allows many effective tools to create your press release, distribute it and monitor its success.
Followgen: Targeting tool that allows a business to find a meaningful audience on the social web with the goal of getting your content in front of the right audience. It's a strong fusion of a targeting system and social advertising.
Tweriod: Twitter tool that helps determine the best time to tweet your content for your business. The tool gets your content in front of more tweeters and comes in the form of a free simple report that outlines the best times to tweet.
Taboola: Taboola offers links on many websites, where your content shows up as "recommended for you" or "around the web" boxes. It has a lot more traffic than outbrain and you'll have the support of a rep. But you'll need a bigger budget to play. Pay-per-click.
Click to Tweet: Provides a simple but valuable service for distributing content: allowing you to create a link that pre-populates a Tweet for people to share.
Medium: Launched in 2012, Medium is the brainchild of Twitter co-creators Evan Williams and Biz Stone and "was introduced as a new publishing platform where both paid and unpaid writers could post pieces on any subject and of any length. Anyone can post to Medium, including you and your business.
Hootsuite: HootSuite is a platform for social media management that makes scheduling and publishing posts a piece of cake. You can use its Instagram options for scheduling your posts in advance, not having to worry about forgetting to publish them (Click here to learn more aboutHootSuite).
And yeah, we have approached the end of this article. I hope you make good use of the content marketing tools.
Any tools we've missed? Let us know in the comments.
Related articles: