Mobile marketing is never an option, it's a really important aspect of online marketing any online business person should embrace.
There's no question that marketing to mobile users is now a necessary part of doing business online.
But which principal question is, which mobile marketing strategies should you emphasize?
Beyond just having a fully mobile-optimised website or app, which tactics are most suitable to increase user experience, while also growing sales?
We have included mobile marketing in our digital marketing training course, making sure that you stay up to date with all the various mobile marketing strategies to connect with your customers.
Click here to learn more about our digital marketing course or use the link => https://digitalmarketingskill.com/digital-marketing-training-course/
In today's article, we'll take an in-depth look at some of the most productive mobile marketing strategies, definition and more for driving engagement and conversions.
What is Mobile Marketing?
Searchmobilecomputing techtarget definition:
Mobile marketing is promotional activity designed for delivery to cell phones, smartphones and other handheld devices, usually as a component of a multi-channel campaign.
Mobile marketing encompasses all those activities which connect advertisers to consumers through mobile devices and networks. Mobile devices include phones, PDAs, media devices, portable gaming consoles, tablet computers—and, of course, those devices which function as all of the above. Some mobile devices may only be open to a few advertising channels (for example, a basic cell phone can receive text messages); while other devices support many additional possibilities, including mobile Internet access, video messaging, and the ability to actively initiate and interact with advertising (for example, by scanning a QR code).
Mobile marketing is marketing that takes place via mobile devices such as smartphones, tablets or PDAs. Mobile marketing makes use of features of modern mobile technology such as location services to tailor marketing campaigns based on a customer's location or frequently visited places. Mobile marketing is a way in which technology can promote personalized goods or services to a user who is constantly connected to a network via their mobile device.
Mobile Ready Websites
What does it mean to have a mobile ready website?
This statistic presents the share of mobile phone website traffic worldwide.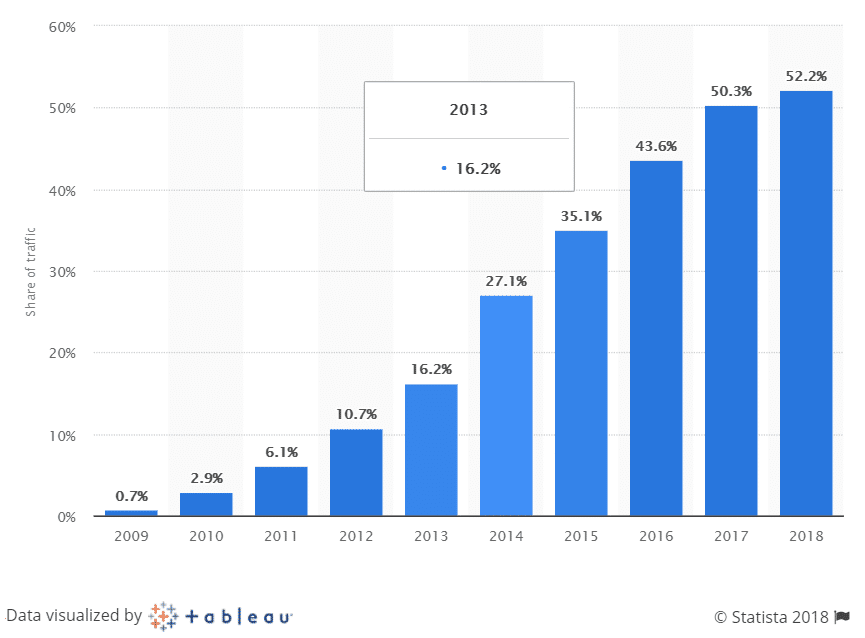 In 2018, 52.2 percent of all website traffic worldwide was generated through mobile phones, up from 50.3 percent in the previous year.
Seeing the stats above, a mobile-friendly website is no longer an option — In fact, it's a must.
Truth is mobile traffic will continue to grow and if your website isn't mobile ready yet, then be ready to be stuck in time.
When I say your website must be mobile ready, what I really meant was…
Your website has to be responsive and fast all together. Without leaving out good user experience when they visit.
The rise in mobile traffic coupled with Google's mobile-friendliness ranking factor means a brand's site must adapt to mobile devices in order to stay competitive.
For search engines, "mobile-friendliness" means that:
Content fits on the screen without side-to-side scrolling or zooming.
Content loads quickly.
Website delivers no mobile-specific errors.
Google has even provided a free mobile-friendliness tool to help marketers choosing the best template/framework for their websites.
The most important reason to maintain a mobile-friendly site is to create a consistent and engaging user experience.
Mobile UX has a dramatic effect on every stage of the buying cycle:
Making sure your mobile user experience is as easy and seamless as possible should be a primary marketing goal.
How Does Mobile Marketing Work?
Mobile marketing works similar to other marketing strategies.
The only major difference is, your customer use their mobile to find and reach your business.
In a nutshell, you can target, connect and communicate with them through their mobile devices.
Right now, smartphones, tablets, smartwatches and games console are the emerging devices that people use to connect to the internet.
In fact, 80% of internet users in the world use smartphones.
Why Is Mobile Marketing A Must Do? (Benefits)
The benefits of integrating mobile into your marketing cannot be challenged.
Mobile marketing is important today because of certain reasons.
Let's explore some of the reasons why you should start optimising your business to reach out to mobile traffic/audience.
1. Audience Reach

When we talk about reach, there is no better way to engage with customers than a mobile phone.
79% smartphone users reported that their phone is the first thing they check in the morning, and they keep their phone near them throughout the day.
According to the latest report from IDC Research, which examined habits of smartphone users, 79% of adult smartphone users have their phones with them for 22 hours a day.
When it comes to the number of time users actually spend on their phones, the survey found that adults are now spending an average of 87 minutes communicating and using social media on their phones Monday through Thursday, and more than 160 minutes Friday through Sunday.
There couldn't be any other easier way to reach your consumers.
You can reach them anywhere, anytime, as long as you have a solid mobile marketing strategy in place.
Mobile marketing reaches where other marketing channels simply don't.
2. Personal (High level of personalisation)
A mobile phone is a personal device.
According to this post on Forbes, 91 percent of adults keep their smartphones within arm's reach.
When you connect with your consumers through mobile, your brand is put in the same category as the friends and family of the user.
People connect better with brands that establish a one-on-one connection with them.
And there's nothing better than a mobile phone to build this personal connection.
3. Instant Messaging (Quick replies)
If you have to send a message instantly to your customers, what medium would you choose?
Research shows that 90% of the text messages are read in less than three minutes, while in another study it was shown that text messages have 98% open rate.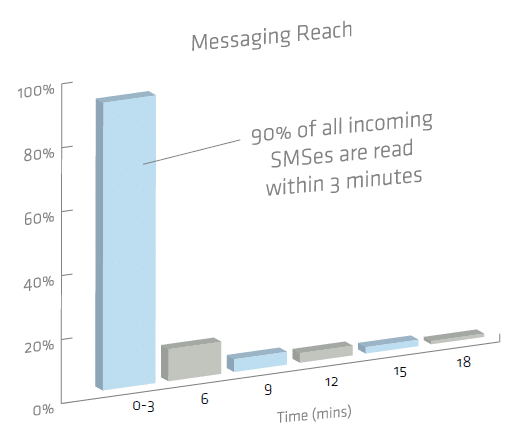 Mobile marketing doesn't just have enormous reach but it delivers the message instantly.
Unlike email marketing where response rate is just 6%, text messages have an exceptional response rate of 45%.
Text messages are delivered instantly, are read instantly, and produces staggering results for brands.
4. Mobile e-Commerce is Growing Rapidly
Did you know that 80% of shoppers used a mobile phone inside of a physical store to either look up product reviews, compare prices or find alternative store locations?
Most shoppers prefer buying from their mobile devices.
And that's why more than 44% of time spent on the internet is on mobile phones.
As much as 78% of mobile phone searches resulted in a purchase.
Mobile commerce is quickly growing and is projected to dominate e-commerce in the future.  There is no excuse for businesses to still ignore mobile marketing. Or what do you think?
5. Cost-effective Marketing
Mobile marketing is extremely cost-effective as compared to other marketing techniques.
For instance, running an ad on TV is way expensive than running a Facebook ad, SMS campaign or creating a mobile-optimised website.
6. Mobile Marketing Increases Customer Engagement
Your customers will trust you better if they have a good experience with your brand on their mobile phones.
Research shows that 61% of people develop a nice opinion of brands when they do not face any issue visiting the website from their mobile phones.
While 30% of customers will leave your website if it isn't optimised for mobile.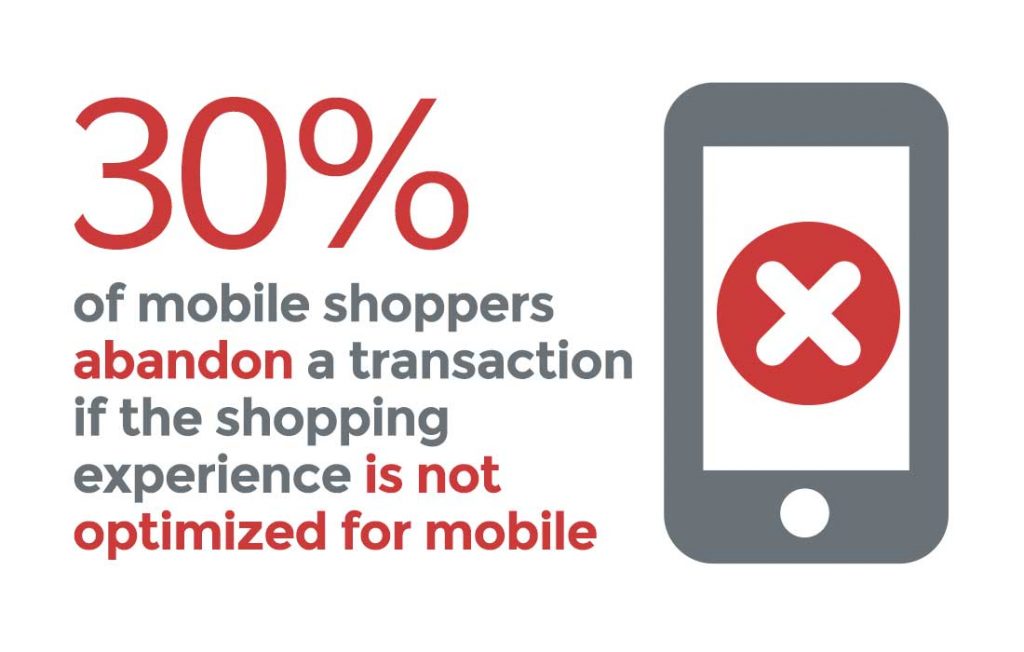 A mobile optimised website using the right mobile marketing strategies will not just increase sales…
But you will have a pool of happy satisfied customers who will stick to your brand for years to come.
Here are some mobile marketing strategies you should see.
Mobile Marketing Strategies
1. Optimize for micro-moments

Increasingly, we're seeing users turn to their mobile devices for quick, in-the-moment advice, help or information.
Instead of sitting down to research a topic or issue in depth, they're more likely to take immediate action and to expect instantaneous answers.
For example:
A person who conducts a query like, "How much Ibuprofen to give a 12-year-old" clearly wants one accurate, bite-sized piece of information in that moment.
They don't want videos, graphs, charts or an in-depth comparison of various painkillers.
Google GOOGL -5.28% has termed these kinds of search queries "micro-moments".
They have identified four types of important micro-moments that business owners should be aware of:
I-want-to-know moments: e.g., "What is the capital of Abuja?"
I-want-to-go moments: e.g., "Where is the nearest cinema?"
I-want-to-do moments: e.g., "How do I cook a Nigerian jollof rice?"
I-want-to-buy moments: e.g., "Samsung Galaxy S9+"
[bctt tweet="41% of the time, Google will display a featured snippet when the search query contains a question." username="DMSInstitute"]
In order to optimize for these moments, business owners need to anticipate ahead of time what their customers are likely to need, then create content that perfectly fulfils those queries.
That content then needs to be available instantly, in bite-sized pieces – so mobile users can easily find and use it while on the go.
2. Adopt AI (Artificial Intelligence)
Artificial intelligence has the potential to help marketers customise the customers' experience at an entirely new level.
In 2015, Tractica project predicts a virtual digital assistant will be on more than 3.3 billions devices by 2020.
One of the emerging mobile technology trends you can explore is artificial intelligence (AI).
Considered the next big thing in mobile marketing, AI has started to create new marketing opportunities for various brands.
The potential applications for AI are hugely diverse, and innovative businesses are taking advantage of this.
E-commerce brands like Amazon are using AI to predict buying behaviour. Even website builders like Bookmark are using AI to determine optimal web design. The possibilities are endless!
The digital marketing industry is optimistic about AI's potential.
In a recent Demandbase survey conducted among 500 B2B marketing executives, 80% said AI would revolutionize marketing by 2020.
However, only 10% of the marketers surveyed use AI and only 26% fully understand how to integrate and implement AI into their marketing campaigns.
Want to adopt AI for mobile marketing but not sure how to go about it? Take your cue from the five AI trends currently used by successful brands today.
[bctt tweet="Mobile perform 4-5x better than online ads for key metrics such as brand favorability, awareness and purchase intent. (Source: Neilson Study, 2012)" username="DMSInstitute"]
3. Use hyperlocal marketing to connect at the city and neighborhood-level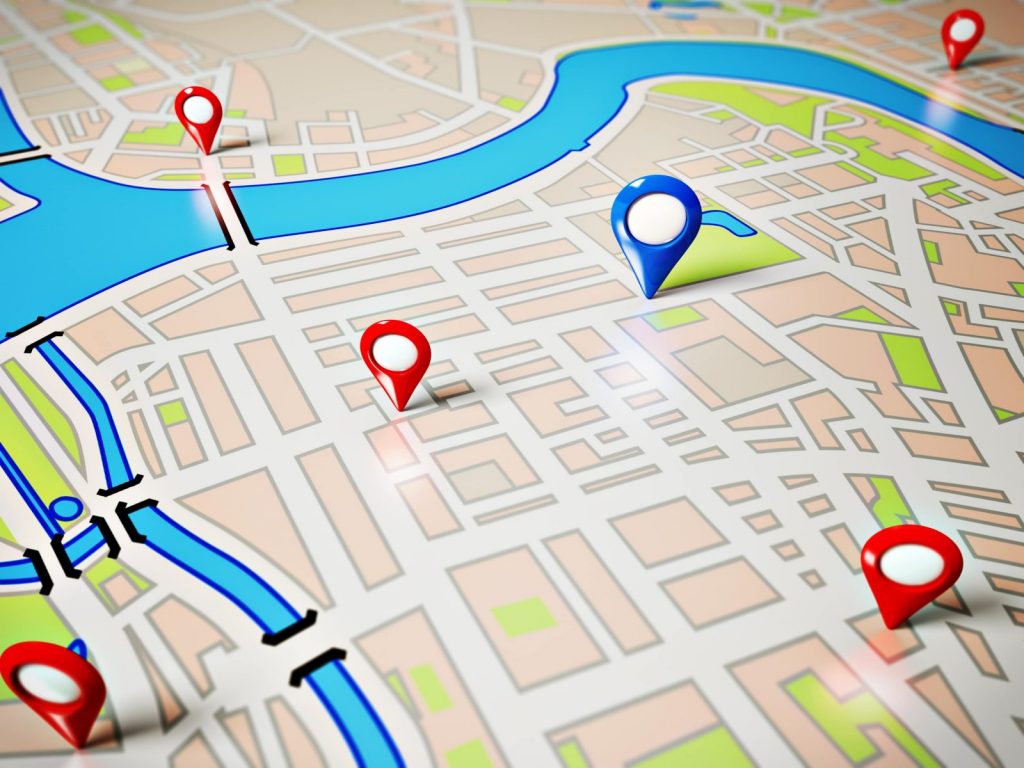 More than ever before, consumers are turning to their smartphones for location-specific information.
And I'm not just talking citywide information – I'm also talking hyperlocal based on very small, specific geographical locations (like neighbourhoods or even specific streets).
Here are some ways you can use hyperlocal marketing:
Get your mobile site or app ranking for location-based keywords (don't forget to optimise for street and neighbourhood names, not just cities)
Get listed in local directories and review sites (like Google My Business and Yelp)
Use hyperlocal advertising to geographically target your ads to mobile users in your area
Contribute to local publications (e.g., community newsletters, local newspapers, etc.)
Work on getting mentions, links and reviews on local blogs
Hyperlocal marketing can not only help boost local sales, it can help you build your brand's reputation in your community.
As local users see your content, listings and ads, they'll become more familiar with your brand, leading to increased local brand recognition, trust, and sales.
[bctt tweet="74 percent of people use their mobile phone to help them while shopping, with 79 percent making a purchase as a result. (Source: ImpigeMobileStrategy.com, 2011)" username="DMSInstitute"]
4. Start Live Streaming


The possibilities for incorporating livestream as part of a wider campaign area huge.
We cant lie that video is not part of the growing mobile marketing.
In fact, in 2021, videos will account for 78% of the world s data traffic.
That's is why live video is key. And should be used to reach out to your target audience using the various social media platforms.
Facebook reports that users spend more than 3x more time watching a live video vs. static content.
So you should start using live streaming as part of your next social strategy.
[bctt tweet="70 percent of mobile searches lead to action within one hour. (It takes a full month for the same percentage of desktop users to catch up.) (Source: MobileMarketer.com)" username="DMSInstitute"]
5. Use SMS marketing to connect with users on-the-fly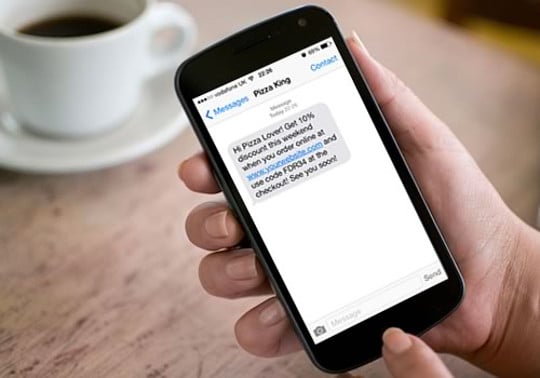 There is huge potential when it comes to SMS marketing.
Consider these stats: According to Venture Beat, the open rate for text-based promotions is 98%. Compare this to around 20%for traditional email campaigns.
According to SlickText, the average click-through rate (CTR) for text marketing messages is 36% – compared to email's 6-7%.
And research suggests the use of mobile coupons is only going to grow over the next few years. According to Juniper Research, there will be approximately 1.05 billion mobile coupon users.
But while the opportunity is huge, many business owners are unsure how to use SMS and MMS (multimedia messaging service) to capture the attention of their subscribers.
Following are four ways to use SMS marketing effectively.
Offer a valuable incentive for signing up: Many people are understandably reluctant to hand over their phone number. Offering a significant discount can be enough to quell this reluctance.
Publicize sales and events: Send bite-sized announcements for product launches or other promotions.
Send appointment reminders for service-based businesses: Increase appointment show rates by sending timely reminders.
Customer surveys (the shorter the better!):g., "We want to know how we did! Reply and let us know."
[bctt tweet=" According to a February 2013 report by Mobile Marketer, however, a full 42.3 percent of consumers prefer SMS deals versus bar-code scans or push message coupons. Surprised?" username="DMSInstitute"]
In conclusion:
Mobile marketing allows you to connect with your customers and prospective customers at any point in time anywhere.
And with sky-high open and click-through rates, your efforts are more likely to have direct, positive results.
Mobile marketing allows you to directly participate in your customers' journey.
By being present for their micro-moments, streamlining their mobile experience, integrating live videos, artificial intelligence (AI) and providing timely communications via SMS, mobile marketing should be a key part of every business's marketing strategy.
Which mobile marketing strategy have you tried out?
Or perhaps, which other mobile marketing strategies have you been using? You can share with us by simply dropping us an email!
We have included mobile marketing in our digital marketing training course, making sure that you stay up to date with all the various mobile marketing strategies to connect with your customers.
Click here to learn more about our digital marketing course or use the link => https://digitalmarketingskill.com/digital-marketing-training-course/
MORE ARTICLES: