When you talk about driving revenue to a company through digital means in Nigeria, then inbound marketing would not be left behind.
The goal of inbound marketing is basically to attract, engage, and delight customers online, the way modern consumers shop and make purchases has changed dramatically, and as such, businesses must adapt in order to survive.
A deep understanding of inbound marketing best practices is vital to the growth and success of your business. No matter how busy you are, you simply can't ignore the importance of marketing your brand effectively.
This article shall take you through most important things every business owners in Nigeria need to know about inbound marketing.
One of the ways to help generate new business without having to be out in the field every day is inbound marketing. It is reliable technique that helps in bringing customers closer to the brand through, videos, email newsletters, blogs and social media.
Meanwhile this strategy bring customers in, instead of having to try and gain customers through activities like buying ads, cold calling and buying ads, a practice called "outbound marketing". They are two different things; hence our focus is inbound marketing in Nigeria.
Exert more pressure on online profiles
No doubt, in Nigeria all business owners are constantly leveraging on smartphones which has also made them to be very active on social media platforms. Leveraging your personal social media accounts to link back to your business site is a simple first step to begin inbound marketing yourself in a less conventional way.
It helps drive traffic from a wider variety of touch points and increases the potential audience you can reach. Unfortunately, entrepreneurs in Nigeria make the mistake of assuming that their website is a one stop marketing shop. It is advisable that your online presence goes beyond your company's website.
In line with that, always ensure the "About" sections of social media platforms like Twitter, Facebook, and LinkedIn have a short elevator pitch about who you are, what you do and why someone should seek for the services your company.
However, if that strategy correlates with your business, do not hesitate to inject some personality into it. If you do that, then you are the verge of getting your inbound marketing strategy right.
Have a well developed content on your blog.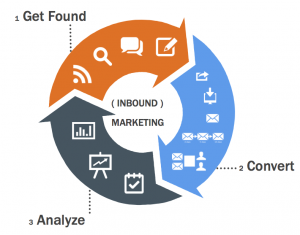 This is important strategy in inbound marketing. Having a blog may not be the issue but the content. We Nigerians, sometimes we build blogs and fail to develop and inject meaningful content into our blogs. This can take a lot of time, but there is serious value in good content development.
This does not only promote you and make you an expert in that field. Not only does it help establish you as an expert in your field, it also helps to increase your chances of being ranked by prominent search engines.
Producing content that answers questions clients have will mean they're more likely to land on your site and in turn will be able to read how much you know about your area of expertise. Mind you, you don't just decide haphazardly on any topic.
You just have to be mindful of the kind of post on your blog. When deciding what kind of posts to write for your blog, consider what your potential clients will be searching when looking to hire someone like you.
Business owners in Nigeria should be sure to reference back to their site or consider seamlessly synchronizing your blog with your website for a one-stop shop for value-added content and the services you provide. It's a great one-two punch to show potential clients that you know your stuff and your business can solve their problems.
Furthermore, another strategy that will help you in inbound marketing is contributing to other blogs. This could be time consuming and tasking but trust me it is absolutely rewarding. This is just like writing blog content, this involves some writing on your part, but it is well worth the investment.
There are series of websites in Nigeria that accept posts written by other people, who are also experts in that field. Just look out for blogs whose audiences are made up of your ideal audience, and contribute the occasional article to establish yourself as a thought leader and help generate business leads.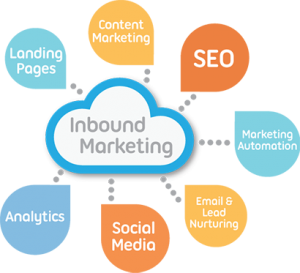 Interestingly, leveraging on trending topics would give you an edge and also help you in getting your inbound marketing strategy right. This is a "quality over quantity" situation where you don't need to be writing articles for different sites every week.
Most websites will always prefer content that is timely and burning topics of. So, if you are poised in doing that, then you have to get yourself prepared. The truth is that developing your own content is tasking, let alone of writing trendy articles that would be sent to other websites.
However, it a good work that its pay is enormous. That is to say inbound marketing is demanding. You need to exert more efforts in getting the strategy right.
Did you enjoy this article? We give away 98% of our digital marketing resources for FREE. Right now, I want to prove that to you, join our community right now for FREE access to our actionable digital marketing resources to help you increase your sales and customer base online faster. It is absolutely FREE.