Mini importation business is one of the most lucrative, and easy-to-start businesses you can possibly venture into right now.
Imagine the possibility of importing items and making up to 65% profit from each item, this is what most mini importation business owners earn from their sales daily. The possibility of raking in so much profit from your every successful sale lies in these following:
Selling products that people want to buy
importing from producers who sell for a relatively fair cost
marketing to quality leads who can buy out your products in a few days
reinvesting into the business
Truly the process is quite straightforward for a layman to get into. Buy and import from sellers, market to quality and ready-to-buy customers, sell and reinvest into the business.
Awesome right?
But then, these simple processes involve inside secrets and strategies on how to scale and grow the business, and this is what we will show you in this blog post if you read till the end.
Read on, let's define what mini importation is in a simple and detailed way.
What is Mini Importation Business?
Mini importation business is the small-scale model of buying and selling, where goods are bought at a cheaper rate from the seller, resold at other buyers who purchase at a much profitable rate to the seller.
Simply, mini importation is buying and selling products to people where you take advantage of the rate at which you buy in bulk, to sell at a profitable rate to buyers. Most mini importation business owners buy from countries like China where different types of products are mass-produced, then get imported to their home country, to resell to people.
China being the country with the largest market share, is dominating the mini importation sector because of its wide variety of products which are mass-produced for a relatively low price.
How Does a Mini Importation Business Work?
This "buying and selling" business model works just like every other eCommerce business, but here, the profit realized is based solely on your purchasing power where you buy in bulk, and sell. Here your profit is realized because you sell to consumers who don't have access to the seller or might not have the time to run the intricacies and logistics of purchasing from another country.
Most mini importation business owners buy and house their products in their warehouses, or home of a resident, then market and ship out to consumers. While others wait to get an order, then buy the products and resell to their customers.
Here is an item from Aliexpress.com, which is an eCommerce site that is registered and operates in China. These products are sold by sellers at a really low rate.
These products sell for a relatively higher price when exported to other countries.
The same product has been listed on an eCommerce site in Nigeria for ₦19,030 which is $41.61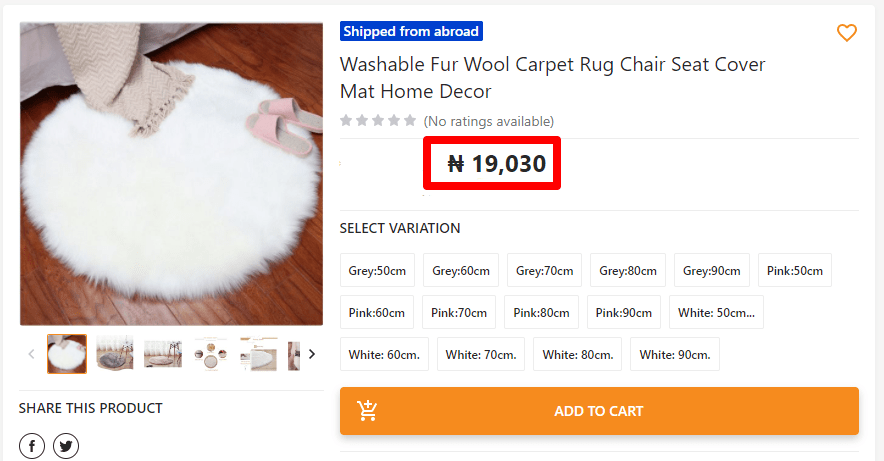 Imagine buying 100 of this product for $574 and selling all 100 products for $4,161, that will sit you at $3,587 profit. That is more than 600% profit from a single product.
Now, how do you market your products to sell like crazy in a short period of time?
This is one of the strategies that we will cover in this blog post, so read on.
Steps On How to Start a Mini Importation Business
This is a detailed guide on how to start a mini importation, and this guide starts from the fundamental step you need to take, which is to decide on the product to import.
Step 1. Decide on the Products to Import
Though you might have access to buy from any product niche or might think that you can realize so much profit from any product due to its price and presumed price you can sell for, don't be drawn to this trick as you might get disappointed to find out that your product might not be a hot-selling product.
Proper research has to be taken to find out products that can sell out for the sake of turnover.
To find out some of the hot products that might sell out in days, go to a popular eCommerce site in the location you want to sell to, find a niche, and sort by "popularity", this will sort all the most popularly bought products in that niche.
Take a look at this image below.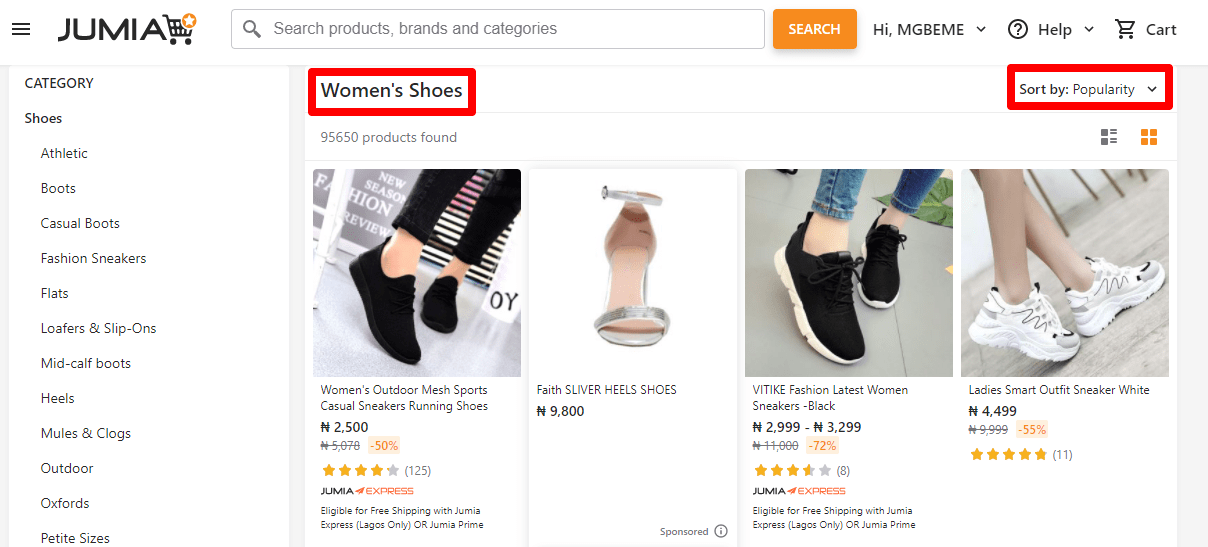 Then check out these Chinese-based eCommerce sites like Aliexpress.com for similar products.
This is an easy way to pick a product that will sell out in days due to its high demand.
Step 2. Source For a Supplier
Suppliers can be the pillar of your success in your mini importation business, and this is why it is so.
Most suppliers have a very slow response to orders, poor communication skills, and almost zero competence to see that your goods get to your doorstep. If you have such a supplier as your primary source of goods, you might face frustration the entire time of your business.
Now, how do you source reliable suppliers?
compare the reviews of other customers who buy from the suppliers that sell on the eCommerce site you plan to buy from
as you might be buying most of your items from other countries, make sure your supplier understands and speaks English
ensure a 24/7 communication channel
find out if the supplier responds to the query in time
find out if the supplier is into the business for a long haul or just for a moment
check the number of successfully completed sales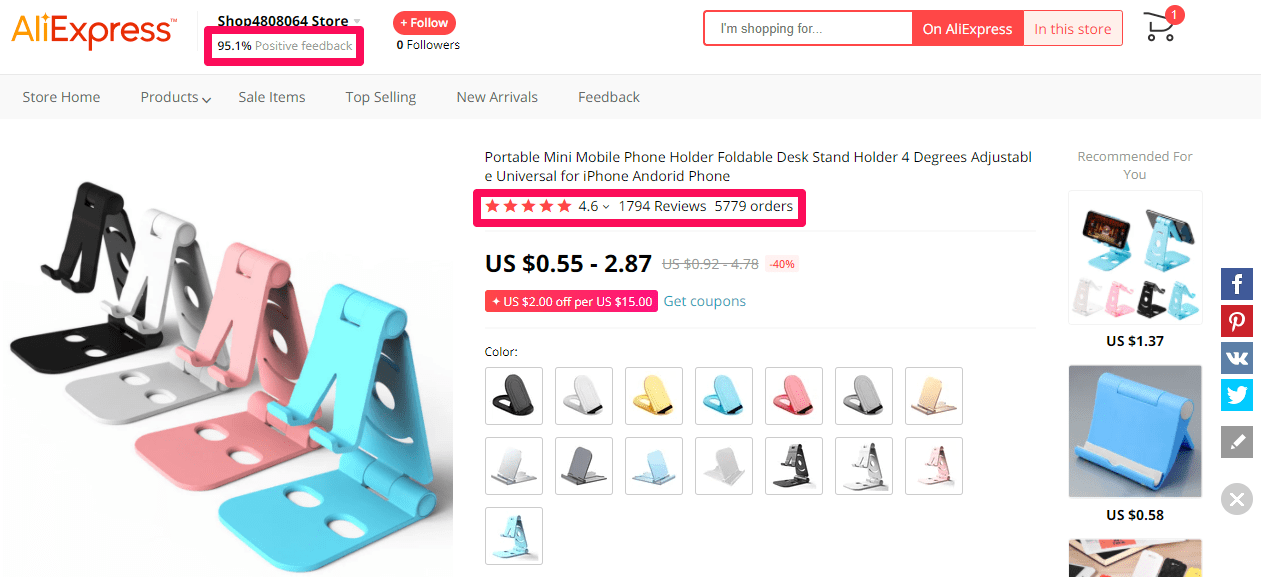 These are the few steps to take to find out who would be a perfect supplier for your business.
In sourcing for suppliers,  this will depend on the eCommerce website you want to buy from.
Our recommendations are these few widely used mini importation business owners who have been doing business with these eCommerce brands for a long time.
Step 3.  Create an Online Presence.
A solid online presence is the marketing power of your business, and if you know how to use your sales and marketing channel, this is where your revenue will come from.
In setting up your online presence, you will need to have a website where your customers can order your products from, or see available products. Also, you will need to create social media accounts for your business, set up a means for communication like a WhatsApp business account, etc.
These awesome channels you will need to grow your online presence.
Website
social media accounts
Rank your web pages on Google
etc
With a tool like a website, you can run targeted ads on Google and social media, targeting quality leads that will certainly buy your products. Social media accounts like YouTube, Instagram, Facebook, can be an avenue to put your products to your followers.
The power of online channels lies in how well you know how to use the strategies to grow your business.
Here are two detailed blog posts that will guide you on how to use social media to grow your mini importation business.
Click here to learn the 6 effective strategies on how to grow your business using social media
12 Social Media Marketing Tools For Nigerian Online Marketers
Step 4. Pay And Import Your Goods
One of the important notes to take in this business is to make sure you know the price worth of the items in your local currency. Secondly, you must know how to identify the different categories of the products you wish to buy. Categories like size, weight, color, product types, etc.
This information will guide you in importing the right products for your consumers.
After you must have taken notes of these, the next part would be to actually pay for goods and start your importation.
Payment might be done using your local account, or a dollar account. Make sure you get a message from the seller about the success of your transaction and the shipment of your order.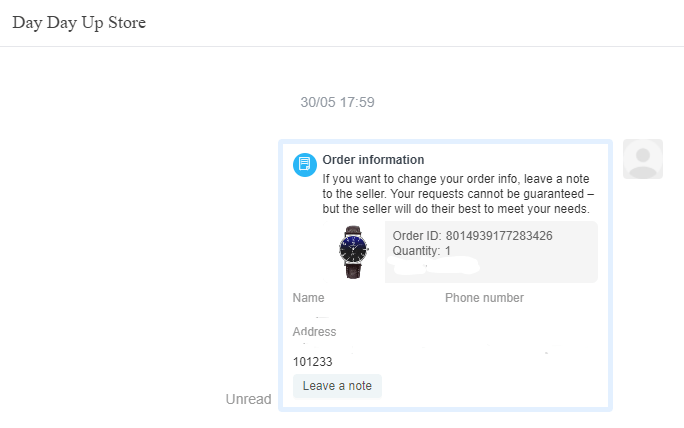 Note that your goods might take up to 10 days before it arrives at your home country.
Step 5. Market Your Goods
This is where so many mini importation business owners get it all wrong.
Marketing your products online requires strategic use of your online presence to sell your products. This includes your selling your product to your email list, putting up your products on social media to create awareness to your social media followers about your new arrivals, running targeted ads on social media and Google to reach people who might be interested in, and also searching for the products you sell.
Most business owners only rely on WhatsApp and social media posts without running targeted ads. This would not increase your turnover since you're limited to those who see your ads on your WhatsApp status and social media posts.
But with the power of targeted ads, you can reach up to 10,000 customers in a week.
With Facebook and Instagram advertising, you can target people who "have an interest" in your products.
Facebook Ads for Nigerian Businesses: How to set up your Facebook Ads
Driving online traffic: How to use Facebook to drive traffic online
15 Advanced Facebook Advertising Techniques That Would Improve Your Marketing Strategy
While on Google, you can target people who are actively searching for your products or similar products on Google.
Google Ads Guide – What Google Ads Mean And How It Works
How To Get Customers Online | 15 Ways To Find More Clients For Your Business
This is the power of targeted ads on these platforms.
Here are useful resources that can turn your sales and marketing strategies into a rewarding result.
Another way to promote your brand online is to use search engine optimization. Though this is considered a longer approach to marketing, its effectiveness can't be dismissed since consumers actively search for products online, if you've optimized your web pages effectively, you will show up for all searches related to the products you sell as long as you've optimized your pages with the right keywords.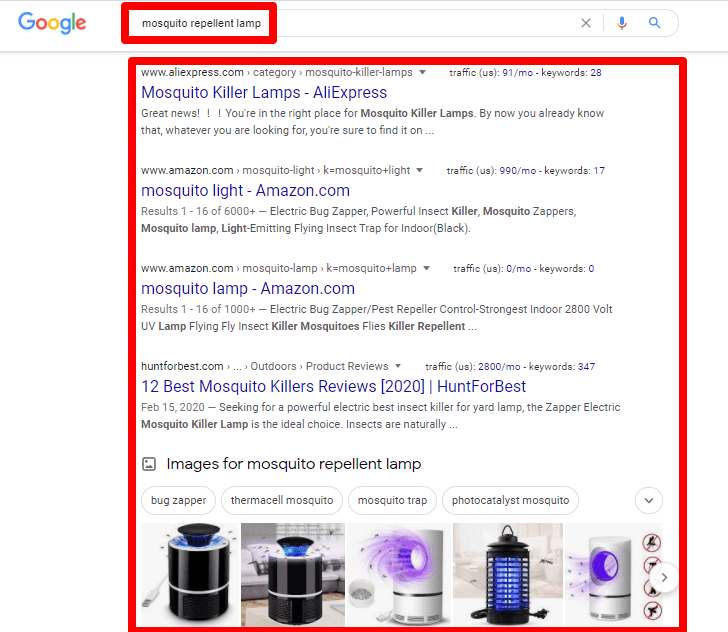 This image is proof that you can optimize your web pages to rank on Google for the products you import. Source: Google
Step 6. Delivery to Consumers
Packaging items and delivering to your customers is also part of the step you must take if you must succeed in mini importation businesses. It's essential to note that your consumers would expect timely and stress-free delivery, and this is part of your job if you must turn these customers into returning customers
Some of the mistakes you must avoid at this stage of your business are:
A late response to inquiries from customers
Carelessness in handling their products
Lateness in the delivery period
Lack of customer care (as some products might need some explanations for installing or coupling)
etc
One of the strategies to learn and master in your business is how to retain customers either to cross-sell to them, up-sell, or down-sell to these customers. Generating new customers isn't the ultimate strategy in leads generation, but retainment.
If you retain more than 30% of your customers, turn them from one-time customers to returning customers, while still generating new customers through paid advertisements and free traffic, you will grow your customer base in the easy but most-effective way possible.
This is why most businesses thrive in eCommerce while others play catch up to the thriving businesses.
This is a guide on Customer retention strategies that we have detailed for any business type, to learn and master how to retain customers, turning them from one-time customers to repeat customers.
Customer retention strategy for Nigerian Businesses: Develop exceptional customer loyalty schemes
Conclusion
Ecommerce is one of the growing sectors in the business industry right now, with an estimated growth of $41.56 billion in sales as of 2020, according to eMarketer's most recent global e-commerce forecast, in the African eCommerce sector.
This means that as long as buying and selling exist, eCommerce will always thrive.
While it would ordinarily cost so much to set up an eCommerce business, going through the route of mini importation is the ultimate strategy to delve into eCommerce with little capital, and end every year with an awesome revenue.
In our 90% practical digital marketing course, we will teach you how to optimize digital marketing strategies to start and grow your mini importation business.
More Resources TO Grow Your Mini Importation Business