Being a successful affiliate is not as easy as signing up for an affiliate program. It's a tiring process and requires a well-thought-out strategy, particularly when it comes to strategies used to promote affiliate products.
Affiliate marketing is one the of the best and easiest ways one earn money online provided that they know what to do but for those who are new to this concept, it could be a really hard nut to crack.
But do you know what?
This article is just what you need if you don't know a dime about affiliate marketing or promoting an affiliate product.
For those who don't know the meaning of affiliate marketing, here is a definition extracted from Wikipedia…
Affiliate marketing is a type of performance-based marketing in which a business rewards one or more affiliates for each visitor or customer brought by the affiliate's own marketing efforts.
In layman's understanding; affiliate marketing allows you to make money by simply referring people to buy products or services and getting a certain commission on every successful purchase made.
So if you are new to making money online via affiliate marketing, here is an article to guide you on how to get started with affiliate marketing.
You can just open that link in a new tab, read through to have a basic idea how to start a successful affiliate marketing business.
Back to this article…
Affiliate marketing promotional tips are quite tough and I've received a lot of question from students who attended our digital marketing training. They want to know how they can strategically promote these products be it on social media, blogs or even using email marketing technique.
In our digital marketing training course, we help our students get started with affiliate marketing in Nigeria because we understand the potential it holds and how much you can make from it, so click here to register let's help you with your digital/affiliate marketing career.
There are several ways you can promote affiliate products, if you are planning to embark on affiliate marketing then I am happy to assist you in promoting affiliate products online using these helpful techniques.
So let's quickly get underway.
5 ways to promote affiliate products
1. Write Review Articles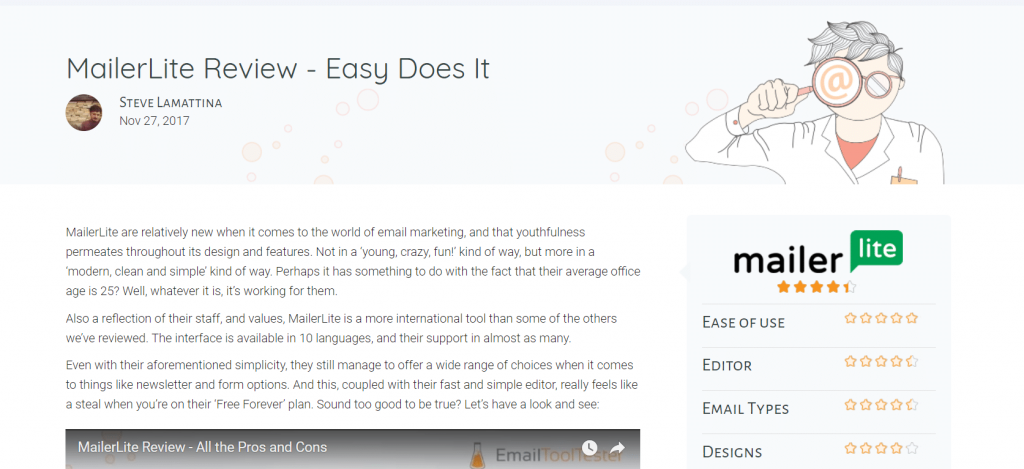 Nothing does better than an insane review article about an affiliate product. It's one of my favourite ways to promote affiliate products online.
According to Wikipedia, a review article is an article that summarizes the current state of understanding on a topic. A review article surveys and summarizes previously published studies, rather than reporting new facts or analysis. Review articles are sometimes also called survey articles or, in news publishing, overview articles.
These type of articles are the most common type of articles you'd find on the internet.
There is no doubt the power article like this hold. I'm sure you've looked for a review of a given product yourself once or twice. However, being on the receiving end of a review, so to speak, is a completely different ball game than actually writing one.
A review article introduces the product to your blog readers, and at the same time, your judgment guides them to understand why they should be purchasing it.
In my opinion, the most common reasons why people look for product reviews are:
to learn the pros and cons of a given product
to find out if the product is meant for them
to find out if the product is of high quality and easy to use
to find out about alternative solutions
to find out about other users' experiences with the product
to ultimately learn if the product is worth buying.
With that said… here are few things that you as an affiliate marketer should always remember when writing an affiliate product review article:
Reviews should be honest. Most of the time, people just focus on the good points about a product and fail to mention any downsides. An honest review should include both sides of the coins. Remember to also add product images, and give all the useful information you know about the affiliate product.
Use personal tone: Write a review in a personal tone, as people are looking for a personal recommendation in review articles. So make sure these reviews are original and try as much as possible to write them in your conversational tone.
Use them before recommending. Pick a product that you are more likely to use yourself.
Here is an article that explains more about how you should write a product review.
See how some affiliate marketers are using this method to drive people to buy affiliate products.
Example 1
A perfect example of an affiliate review article is this Camon CM review by Naijaknowhow. They write in-depth product reviews and at the end of his review articles, he places a big button that takes readers to shops where they can buy the product.
Example 2
Another good explanation of affiliate product review article is the MailerLite review article by Emailtooltester.
So there you go. There are a bunch of product review article online, don't hesitate to explore to examine what and how other affiliate marketers are writing them.
One more thing:
When writing those articles, remember that SEO plays a key figure in driving the right traffic and buyers to your website.
SEO means Search Engine Optimization, and the term is used by digital marketing experts. SEO is a strategy used to optimise blog/website content using the right tactics geared towards ranking high on SERPs and driving the right traffic to your site.
If you want to learn more about SEO, then you might want to consider attending our digital marketing training course. Click here to learn more.
Nonetheless, you can check out this beginner's guide to Search Engine Optimization.
2. Write Product Comparisons Articles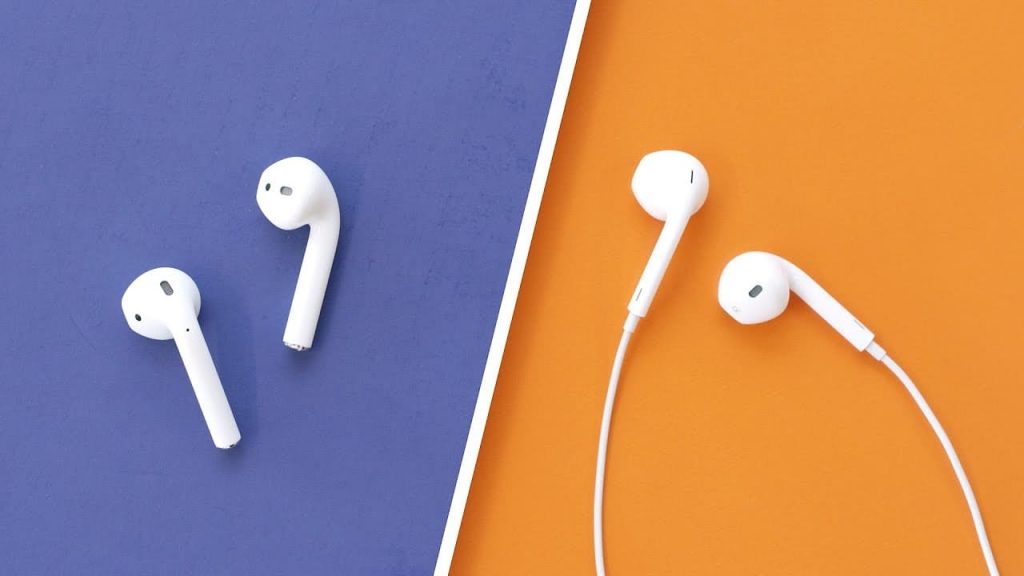 Most people who shop online compares product before making a final decision on which they would go for.
Knowing that this fact exist… Don't you think it's a great idea if you start writing more comparisons articles in your affiliate blog/website?
They don't just compare products from different vendors, but also different products from the same vendor. This comparison behaviour goes for visitors of both b2c and b2b websites.
A lot of consumers like products comparison to help them reach a decision before buying.
Users who compare products online basically want to see:
Main characteristics of the product or service preferably as a bulleted list.
An overview of the similarities and differences of comparable products. It's really annoying if you have to get out pen and paper to write down product characteristics and then look for the differences between the products.
Bearing in mind all those features readers want to see, you can create an affiliate product comparison content.
Ensure that your content tackles the aforementioned provisions.
Here are some examples you should see.
READ: Affiliate Marketing Content Tips | How To Create Interesting Content For Your Audience
3. Use Social Media Marketing Channels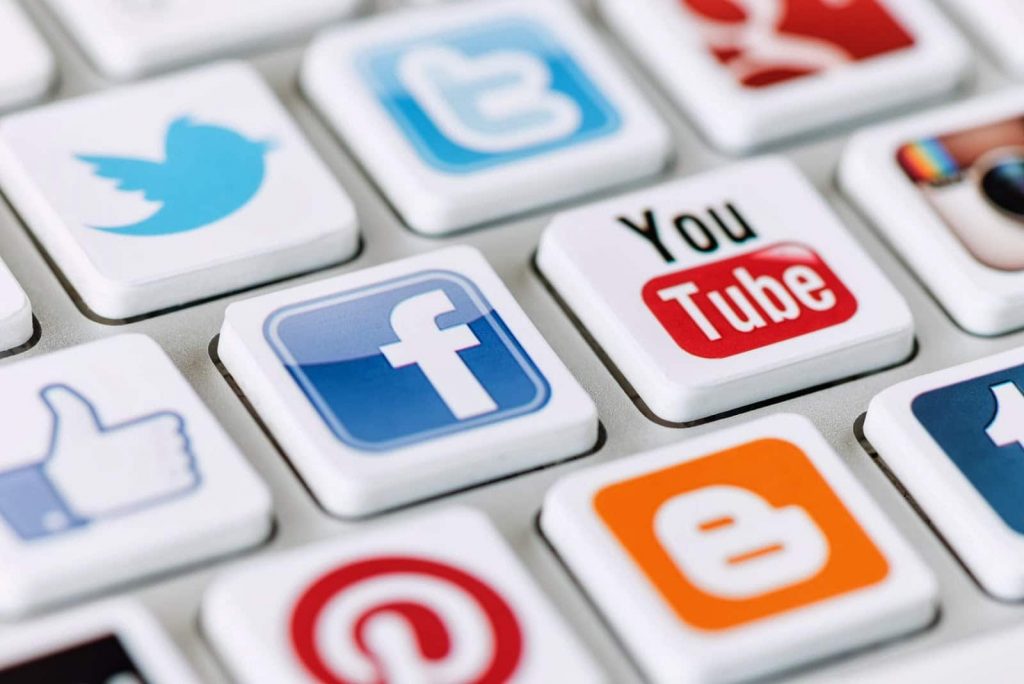 The use of social media for product marketing has skyrocketed in 2018. Facebook, Twitter, Instagram etc are among the various social media tools people have used to grow sales for their business.
The fact is, many online marketers use social media as a tool to promote their products and services.
In fact, more than half of marketers who've been using social media for at least two years report it helped them improve sales. (Social Media Examiner, 2015) (Source: https://www.hubspot.com/marketing-statistics)
Social media is a powerful tool and the influence it has is getting bigger every day. In order to promote your affiliate products, you need to be social media savvy.
Writing posts or blogs about your products, sharing and liking them are all effective ways of promoting your services. You can even create accounts, pages or groups for it, anything is possible really.
Keeping up with social media can help your campaign even better in the long run.
Here are some social media strategies that can help you market your affiliate product.
Match your social strategy to your customer. The key here is that not every social network is going to be a fit. Is your core customer a recruiting or education professional? A teenager? A modern mom who is looking for a great cookie recipe? Maybe your customer is a savvy thought leader or technology early adopter. Each of these descriptions matches with a particular social networking platform — LinkedIn, Instagram, Pinterest, and Twitter in that order — and can inform which may be best for your company. Choose accordingly, start listening for problems you can solve, and share meaningful advice. The first step is earning trust.
Create the right content at the right volume. An effective social strategy requires content — the more original and engaging, the better. (Hint: always include a visual). Depending on who your customer is, you will have to find a balance for how frequently and in which formats to post.
Build your network. Search the relevant social sites to find people who are talking about your industry or using related keywords. Then, begin retweeting them, responding to questions they pose or sharing something they say that you find to be intriguing. By contributing to your prospects' conversations, you build them up and add value to their network.
Connect it back to the business. Of course, none of this really matters if there's not a bump in sales, and that comes from eventually serving up purposeful calls to action to customers and non-customers alike. This is an important point. The nature of social media dictates that it is not always your customers, but rather the friends of your customers, who can wield the most influence. If these friends like what you have to say they can, in effect, do some of your selling for you.
Read:
4. Native Advertising Platforms
You are probably thinking… What are native ads?
The "Native"  in Native Advertising means: "The advertisements on a web page appear to be part of the content on that site."
The ads don't look like ads, so they perform really well.
When you use native advertising for affiliate marketing, you'll be making up normal display-style ads, but the content boxes they are in appear to be a part of the site they are on.
When you compare this to traditional online advertising such as display, search, etc. you can see how this is a good thing.
Here is a screenshot showing how native ad was embedded in a post by Cracked.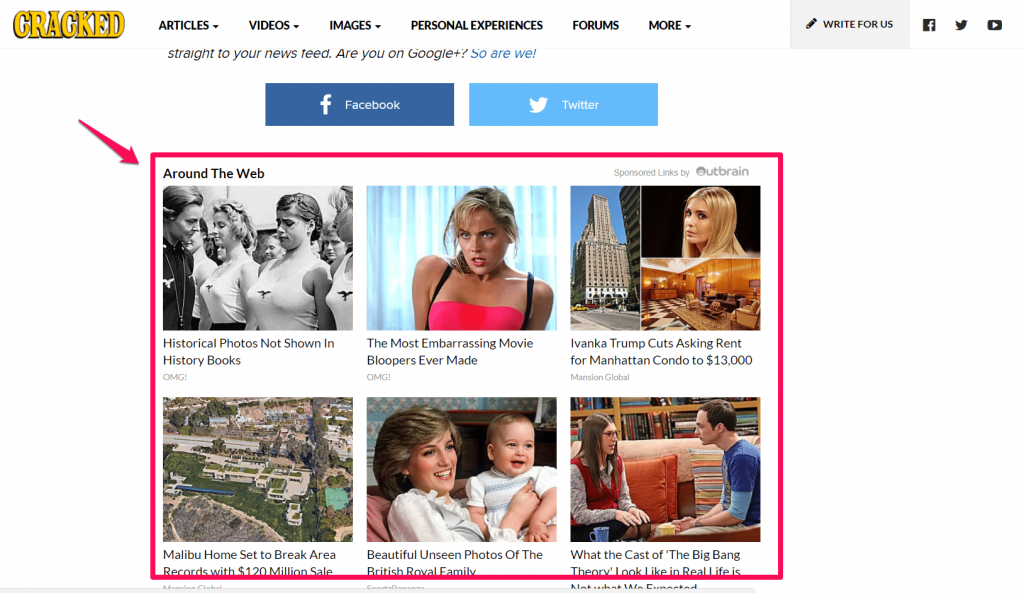 So why native ads for affiliate marketing?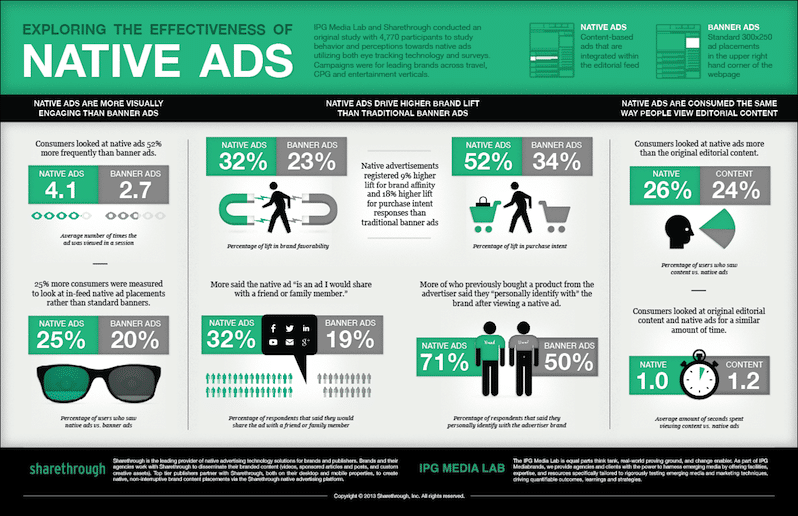 Let's take a look at this chart.
It says that consumers like native ads far more than other ads, and native ads are likely to outperform traditional banners.
There's also research that shows native ads have a 53% higher view rate than traditional banner ads. This is awesome for affiliates because people are used to HATING affiliate ads.
Using native ds can drastically increase conversion rate if you can set up one for your product.
Talking about setting up creative ads, here are some popular native advertising company that can help you promote your affiliate products.
So last one last tactic you can use is…
5. Monthly Emails or Newsletters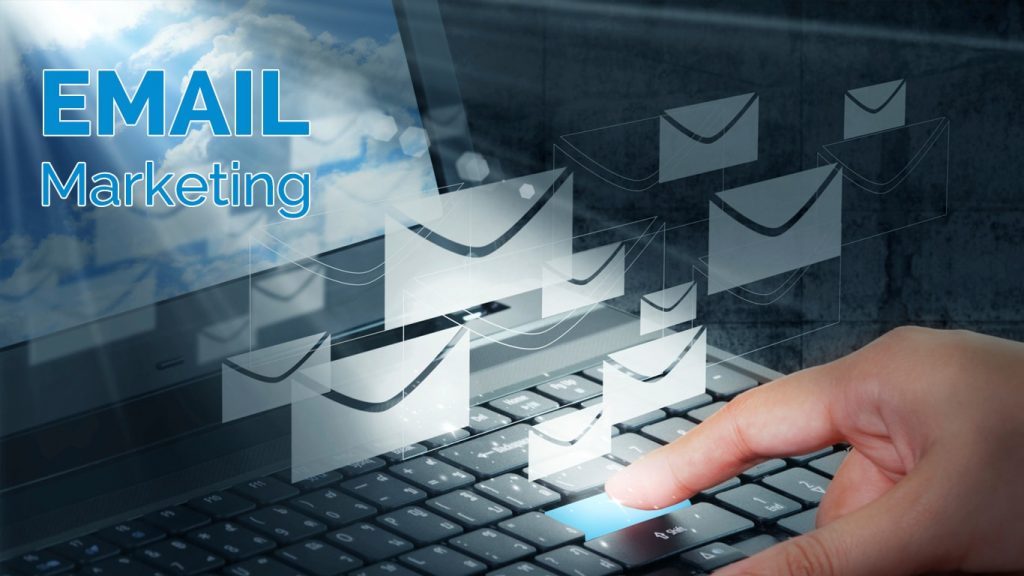 Offer your visitors the chance to be one of your email subscribers.
This is a good way for them to know what the products are all about. Sending out monthly emails to people will give them better ideas on what the products you are promoting are all about or if there are any new changes as well as new products coming in.
Offer your subscribers some freebies, promos, discounts and the likes as an incentive for signing up. Not only can you send out great information, it also keeps you in communication with your customers. This will give you better leverage in the future.
Want to get started with email marketing…
Here is a guide that can help you kickstart your next email marketing campaign.
So there you go.
You can give these strategies a try. They work really good.
Also, you can share with us your own uniques affiliate marketing promotional strategy that you have worked for you.
If you ask me… I'd say I prefer the first and the fifth one mentioned on the list just because they work for me.
Are you interested in getting a special training that would enlighten you more about everything mentioned in this post? Our digital marketing training course is just what you need. This course had been structured for those looking to succeed online, grow your business and even take up digital marketing as a career.
Click here to check out our course outline and benefits.
More articles: