This lead generation guide will reveal how to generate leads on LinkedIn.
The effective application of LinkedIn strategy into your social media marketing aspect of your Nigerian business is paramount as far as lead generation is concerned.
Lead generation is an aspect of digital marketing that brings you the money. And that's why we teach it in-depth in our digital marketing training course.
Click here to check out our full digital marketing course benefits and price.
The fact remains that LinkedIn has become one of the most used social media platforms amongst Nigerian business owners.
It's quite not encouraging to see a lot of people mistaking LinkedIn as just a resume website. LinkedIn is professionally all-encompassing, hence many businesses have leveraged it.
As for those that are yet to figure out if LinkedIn could be good for their business, let alone of developing an effective LinkedIn strategy for it. I have come up with this write up to give you insights and key tactics that would be of value to your social media marketing strategy.
However:
LinkedIn is a good channel for not just individuals but also for businesses and brands to network and connects with people.
One of the things that LinkedIn does is that it widens your professional network, aside from the fact that you can still use the platform to generate and nurture leads.
Businesses that have the right LinkedIn strategy have accrued to themselves benefits of being on the social platform of the world's largest business network.
If you are looking for how to generate leads on LinkedIn to increase sales…
Then:
…Below are some of the LinkedIn strategies that will drive more customers to your business fast.
Let's get started right away.
How To Generate Leads On LinkedIn
1. Optimize your LinkedIn profile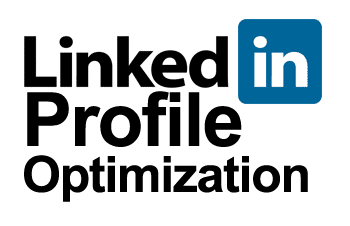 Using the LinkedIn profile optimizer is very effective in this. Doing this, is just similar to Search Engine Optimization, with LinkedIn you have the chance to increase and influence the search engine results of your business using LinkedIn profile optimizer.
In achieving this, one of the things you need do is to edit your profile depending on the keywords you intend to optimize. For instance, click –> public profile-> edit → make changes.
Search Engine Optimization is solely dependent on keywords, so you just might want to be sure of the words you use in your URL. One of the ways you can actually do that is to check other people's profiles and get ideas from there.
You can also provide different links to your other social media platforms or your website etc on your profile. With a unique URL, which you can create by yourself, create a clear and brief URL.
READ: 12 Ways Digital Marketing Can Help Boost Your Business
2. Seek for right LinkedIn connections

To be successful on LinkedIn you need to have the right connections and an expanded one also.
You connect to those who are pretty close to you as well as those that are friends of your friends. You can also connect to clients, professionals and then people that you have something in common with.
You could also join groups that are beneficial to your business or relevant to what you do or your industry. You don't just join groups but you participate in these groups joined by getting involved in forum discussions.
For instance, when you create topics that are related to your field and profession for discussion, it goes a long way to striking you as a professional in your field, boosting your followership and driving traffic, not just but relevant traffic.
READ: Effective SEO Keywords | 6 Tips To Choosing The Right SEO Keywords
3. Collection of leads

For many marketers, collecting quality leads is hard.
On mobile, it's even harder.
That's because most people don't want to complete a form on a brand's mobile website to access a piece of content. Just think — when was the last time you got excited to fill out a form on your phone?
Lead collection is one of the way strategic ways of lead generation.
One of the outstanding features of LinkedIn the lead generation lead collection usually in the embedded in LinkedIn Ads. What the lead collection does is to allow advertisers to collect leads directly through their LinkedIn ad campaigns.
With Lead Gen forms, you can exceed your demand gen objectives, measure your ROI and easily manage your leads.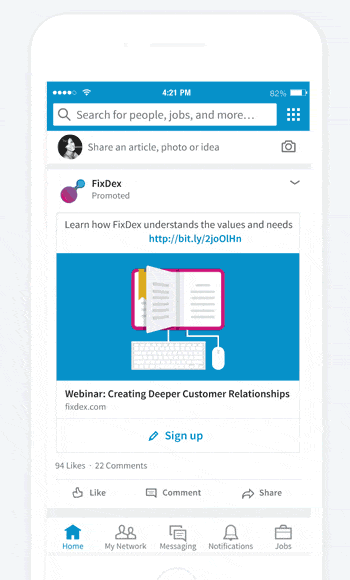 Anyone who clicks on your LinkedIn Ad is taken to your landing page with a button that requires you to contact that had the clicks.
This is particularly easy for the user, and it's easy for you to build up a good lead generation list.
READ:
4. Take part in discussions
Do not participate in discussions simply because you want to generate leads, or for participation sake.
When you know what you are talking about, or when you are an expert in a particular field.
And you participate in discussions, there are no doubts that indirectly or directly, you are going to generate more leads for yourself. Give your expertise knowledge freely, and start building relationships, as well as leads.
Further, there are targeted discussion groups on LinkedIn for almost every fields or professions imaginable. These are typically full of people looking for support and answers.
In these groups, you can share your knowledge, when you are now seen as an authority in the industry. You'll quickly become a go-to source and will generate new leads for your business.
READ: Driving online traffic: How to use Facebook to drive traffic online
5. Always be active

One of the ways to stay active on LinkedIn is by sharing newsworthy and evergreen contents at least once in a week. That passive awareness becomes important when you reach out for an introduction or when someone in your network has a need for your speciality.
When you post on LinkedIn, you link to your landing page. When you are active, people would want to subscribe to your email list.
Also:
Spend 60 seconds each working day posting an "Update" to your LinkedIn network. Use the daily update to share a link to an article or a video that is relevant to your prospects and customers.
Each time you post an update you get displayed on the feed of all the people with whom you are connected. But never sell when you post updates. Add value and share expertise instead.
READ: How to Start Affiliate Marketing for Beginners | Step by Step Guide
And that's it.
LinkedIn is a place not only for connecting with professionals in your niche, it is also a place where you can generate qualified leads and grow sales to your business.
Closely follow the key LinkedIn strategies shared above or register to attend our next digital marketing training to get a hands-on implementation of some of the best online traffic generation strategies.
Related resources: