Thinking of how to make money online in Nigeria? Then you are at the right place for up to date information on ways to make money online. There are many ways to make money online and in just a few minutes of reading this blog post, you'll learn these proven ways to earn money online.
…and go from having zero knowledge about making money online to having a legitimate method of raking in more than $10,000 monthly.
These proven methods are perfect for those looking to start an online business, work from home, make money online passively, and those looking to make it a full-time job!
NOTE: this is not a get-rich-quick scheme but a list of legitimate methods that you can use to earn money online. If you start and practice what we will show you, you will certainly build wealth from the internet legitimately. However, If you are looking for a get-rich-quick scheme, you can't get it here.
With these 25 proven ways to make money online in Nigeria, you will:
1. Earn money online: No matter what you dream about, you can reach any financial goal. From buying a new car to having a full-time income, it's up to you!
2. Forget the 9–5 job: You don't need to quit your job to start with us, but you will want to do that in the future.
3. No upper management: No matter what, you will be your own boss. Period. You will work how you want, when you want.
4. Work from anywhere in the world: Want to enjoy life on a beach in Bali? Or hiking in the mountains of Italy? That's the spirit! Let's do it!
5. Inspire change in other people's lives: You will not only change your life but others' as well. You will have a positive impact on others from day one.
Sound good,? Let's dive in.
How Can I Make Fast Money Online Right Now?
There are so many ways to earn money online legitimately. Through affiliate marketing, dropshipping business, instagram monetisation, selling services, becoming a virtual assistant, blogging and so on. However, we do not advocate making money fast illegitimately. The best part is that you can make money online from home.
The truth is, these methods have been proven to be a source of income for people who took the opportunity to learn and master how to earn money using just the internet and their computers. For instance, Yetunde, one of our students who took our training after she left her bank job has started earning money as a digital marketing expert.
Click here to watch her detailed testimonial on how she started as a novice but now earn money as a digital marketing expert.
Here Are Proven Ways To Make Money Online Legitimately
These methods have been proven. As a matter of fact, some of our students are witnesses after taking our in-depth and thorough digital marketing course where we teach 90% practical methods in classes.
Click here to see how to achieve this same level of goals as our students.
1. Make Money Online from Affiliate Marketing
Affiliate marketing is a method of making money online by promoting other people's business and get paid.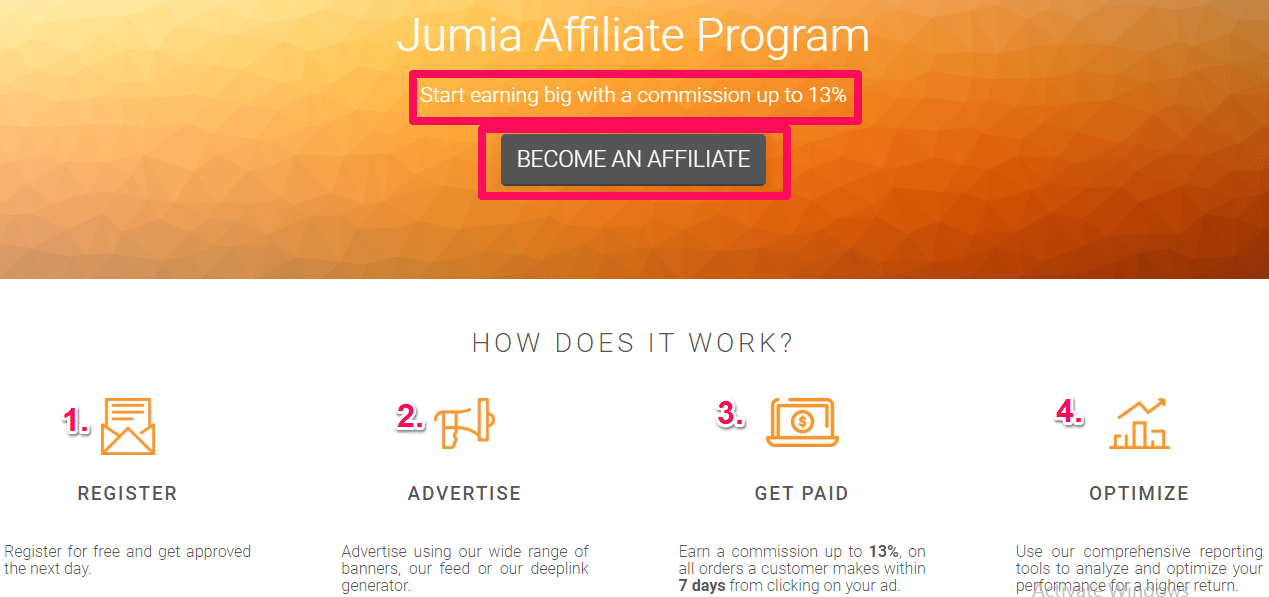 See it this way.
You're to earn a 13% commission from any affiliate product any buyer purchases using your link. For example, Jumia has an affiliate marketing program that you can sign up for and make money online in Nigeria for every sale you make through your affiliate link from them.
Making money online through affiliate marketing is the best way for beginners to earn money in the online world.
If you are enthusiastic about starting affiliate marketing, you can check out our digital marketing course that shows you everything about this.
While this is one of the easiest online businesses you can start today, the next method will amaze you.
Some of the top sites you can work on are Clickbank, Jumia, Aliexpress, Gerbest, Konga, Amazon affiliate program, and more. (See more affiliate programs in Nigeria)
How to Start Affiliate Marketing for Beginners | Step by Step Guide
2. Make Money Online from YouTube
While you might take the next 2 minutes to read through the next paragraph, PewDiePie would get more subscribers to his YouTube channel, get more watch time, and get paid for monetizing his YouTube channel, and this has brought him a net worth of $40 million.
Start a YouTube account and make videos about your passion and start making money through Google Adsense.
After you've created several videos, it's time to join the YouTube Partner Program.
All you need to do is enable your channel for monetization, and you'll receive your share of the income from video advertising on YouTube.
Just as the YouTube stars do, you'll get paid for every thousand views on your videos.
How to Make Money on YouTube (Step by Step Guide for Beginners)
3. Make Money Online Designing Logo
This is one of my favorite methods on how to make money online because you learn a skill (graphic design) and then earn money online using your skill.
Before you start, you just need to master a few tools — illustrator, Corel draw, photoshop, etc.
If you don't know where to learn how to start making logos, you can find helpful youtube videos or search for courses on Udemy and others.
You can also get inspiration from sites (Behance.net, Dribble, Pinterest, etc…)
The main trick about graphic design is that your customers are mostly not one time customers, but returning customers because of the high need for graphic designing in most businesses.
With this, it's a guarantee that you'll always have projects to complete round the clock.
4. Make Money Online From Instagram Influencer Marketing
Do you know that with just Instagram, most people own their stores on Instagram, sell to buyers, and make money online using just Instagram?
All you need is to:
Decide on a niche. Comedy, fitness, and food are hot on Instagram.
Think of a catchy simple name.
Sign up.
Upload about 5+ niche related pictures every day.
Start creating awareness by following others.
Comment and like same niche posts to be noticed.
Once you are done growing your account followers…
Start connecting with brands and use your platform to market other people's products and services.
Remember to offer a lead magnet and collect emails and build your email marketing list for a successful marketing.
Ways to monetize your Instagram account.
Sell your product.
Promote brand's products/businesses and get paid.
Sell affiliated products, etc.
Read: Make Money From Instagram – 4 Legit Ways To Earn Money From Instagram
5. Make Money Online As A Freelance Writer
Freelancer's charge an average of $5 for a word.
Imagine writing a blog post of 1,000 words.
Do the maths, $5 X 1000 = $5,000.
If you're good with SEO and copywriting, then you can charge more for this service.
So, if you are a freelance writer who wants to make money writing but is tired of low-paying writing gigs, then here is a collection of websites that are paying some good money for your articles and blog posts. In other words, you get paid when you write content to the following websites and blogs.
How To Earn Money Online As A Freelancer:
Join any of these top freelance sites.
6. Make Money Online Using Email Marketing
Build up an email list and sell courses and ebooks based on that topic!
Imagine building an email list of more than 10,000 subscribers who would be interested in buying your products.
If 10% of this number (1,000 subscribers) buys your virtual product of $80, this means a revenue of $80,000.
Email marketing is one of the best ways on how to make money online legitimately.
You can easily build an email list by offering a free Book or course (a lead magnet) from your own products and let the user download it from their email.
Or using many tools online to build this list like Facebook, Instagram, Snapchat, others.
Now that you have a list, provide them with value; it's time to think about the ways you can make money with your newsletter.
The most important thing to remember when exploring ways to monetise your email list is to make it RELEVANT to your audience.
How To Earn Money Online As An Email Marketing Expert:
Get paid by sending your subscribers to other sites.
Sell sponsored ads.
How To Start Email Marketing | Free Email Marketing Guide For Beginners
7. Online Language Help and Training
Let me share with you how much people make by just teaching languages on a platform like Udemy.

Why not build an online course and sell it on udemy.com or any other sites which sell courses.
Or perhaps, work as freelancer translator on upwork.com, freelancer.com.
8. Make Money Online Developing Website
One of the awesome ways on how to earn money in Nigeria is to become a web developer.
Start from learning how to develop websites by learning HTML & CSS and then you can go on with how to build WordPress sites.
You will find many online tutorials for FREE!! Yes, for free just like this one we published sometimes ago.
All you have to do is to be patient and learn one of these most productive way on how to make money from home in Nigeria.
What happens when you have learned this amazing skill?
Monetize..Monetize..Monetize
Once you learn, you can start making Money through the freelancing websites or even work with big companies from home… And you can build complete websites and sell them on Envato Market.
How to build a WordPress website or blog in Nigeria
9. Google AdSense
Creating popular niche sites can grab visitors looking for specialized information, and adding Google AdSense advertising links can be a great way to monetize the site.
You will need a small investment but all you need is high traffic to make enough income from your website.
This topic was covered in details in one of our last blog article.
See the article below.
How to Make Money from Blogging (The Complete Beginner Guide)
10. Make Money Selling Photos Online
Making money from home would be as easy as blink if you know how to sell photos online.
Before we dive too deeply into the topic, you basically have two options for selling photos:
Sell Photos Directly from Your Website
Many photographers are startled by the idea of selling images from their own website because they think it involves an expensive e-commerce site and complicated payment gateways.
While this was true in the past, it's now very easy to set up your own site to sell images.
If your website is set up on WordPress you're in luck, as there are a large selection of plugins and themes designed specifically for selling stock images.
If you don't have a website and want to cut the cost, at least for your first steps in business,  then go for option 2 until you can make some good money and then get back to option 1.
Sell Photos Via a Third Party Website
The easiest way to make your photographs available as stock images for sale is by using a third-party microstock website such as iStockPhoto, Dreamstime, Shutterstock, 123RF, and Freepik.
You'll be paying a large commission on each sale for every image that you sell. These fees vary quite a lot between different sites and depending on the restrictions of the licenses you offer. Most sites offer between 20% and 60% royalty to the photographer per sale.
11. Make Money Online Selling Ebook
Write an in-depth ebook about something your audience will love to read about and what you are good at, then sell it on Amazon, to affiliate programs, Facebook, Instagram, and other ad platforms!
If you want to get good at anything fast, it's researching and writing.
With the Amazon Kindle store, anyone can publish an eBook and make money.
And the Kindle app is now available on almost any device (laptops, iPads, smartphones, and yes, Kindles), so, your global market is huge!
List your book for £1.49 – £6.99 and you earn 70% of the sale.
Considering Amazon as the ultimate selling machine (and remember people are looking to spend), that is a fantastic deal.
The key to success with eBooks is to create value, and write non-fiction. Simply bundling information you have researched and compiled on a common problem (eg. 'secrets' to finding a job) and then presenting it in an easy to digest format (an eBook) justifies someone spending a few quid on it.
Another big tip is to have a great cover designed, so it stands out, and once your book is live on the Kindle store, it's really important to get some reviews so it ranks higher in results. Encourage readers to leave an honest review at the end of reading your book.
The best thing about this lucrative idea is that once you've invested the time (say 20 hours), you'll earn a passive income for years to come!!!
12. Make Money Online Blogging
Do you know that you can start to earn money online if you know how to write about just anything?
See how to do this..
Create a website and talk about what you are good at and share it with the world!
Monetize through:
affiliate links
ad sense
Writing about other brand's products and get paid.
Writing entertaining and interesting blog posts can generate cash for you through ads, affiliate links, and other revenue options.
Your blogging success depend on your writing talent, whether your blog covers a popular subject, and the popularity of the links you include (whether backlinks or pay-per-click links, like Google AdWords).
And you can check the articles below in making $1,000 – $5,000 Part-Time Income By Blogging With No Experience.
How to build a blog and How to monetize your blog
13. Make Money Online from Fiverr
You can practically sell any virtual gig on Fiver starting from $5 for any gig.
Fiverr is now the world's largest marketplace for people to make money selling small services (known as 'gigs').
What you offer could be absolutely anything, from writing and translating, social media posting, playing pranks, and teaching to creating music, graphic design, voiceovers, and short video clips for people all around the world!
The default price is $5, but you can attach extra services to gigs for more money.
Whilst it might not seem like much, it can quickly add up and there are plenty of examples of people making a really good living from the site.
The key is to get a system in place which minimizes the time spent on each gig.
But there is another way to profit even more from Fiverr for potentially far less work.
How?
By simply reselling gigs elsewhere.
For example, find a decent logo designer then reply to jobs on Upwork.com or even local classifieds.
A $5 spent can easily become $50+, and it's repeatable!
If you're not interested in selling at all, there's so much good stuff you can get done for yourself.
You just browse on Fiverr and get inspired!
Want to learn digital marketing and become a freelancer who works on Fiverr? Click here to see how our digital marketing course can help you.
14. Get Paid Managing Social Media Accounts
You can earn $100 by managing a social media account.
This is one of my favorite ways on how to earn money online.
You can manage the social media profiles of a celebrity who doesn't have the time to run them…
Or any brands all you need to do is replying to comments and share the news and get paid.
Interesting right?
But how do you get clients?
Read below..
How to get your first Client?
Start with finding one major client. If you look at it that way, instead of thinking, "I need enough clients to make a living," it's a lot easier to wrap your head around.
Just focus on getting one client and try everything: networking events, LinkedIn, friends of friends, etc.
Sometimes the first client comes from the oddest of places!
Advice to new freelancers: LinkedIn groups are great for finding opportunities and leads.
Add value to your client: offer them ideas and suggestions above and beyond the scope of your contract.
Try offering free services for a limited time to build your portfolio.
Social Media Marketing Guide | Definition & Choosing The Right Platform
15. Start Online Coaching and Get Paid
Set up an online site and offer to coach for a specific niche you are good at.
First:
Decide what sort of coach or mentor you plan to be and what you can bring to whatever role you choose.
Options include as a business or personal (life) coach/mentor, taking an internal coach/mentor role within a business, or working in the voluntary sector.
Consider what will make you a great coach or mentor and how your skills, experience, and expertise will differentiate you from other coaches or mentors.
Identify what additional skills and frameworks you need and complete appropriate training on them as required.
16. Make Money Online As a Virtual Assistant
Virtual assistants are the new online personal assistants who get to assist any business in a day-to-day task, remotely.
The great thing being a virtual assistant is that you can take up multiple tasks from different clients and deliver, and this can help you make more money online, more than you would if you were working for just one client.
17. Selling or Narrating Audio Books Online
How will you love to have a lifetime virtual product that rakes in money for you all year round the clock?
Virtual products are the new thing because you can make more than a million dollars from just one product, and if the product is evergreen, then you can turn it to a lifetime money-making business.
One of the products that can help you have such a break-in into the online business is selling audiobooks.
18. Build. Grow. Monetize A Community
While this might be a very hidden secret in making money online, it is the next biggest trend.
This means, grow a community of like-minds and either monetize the community by advertising to them.
NB: if you love talking, then I promise, the next method on how to make money online is best suited to your type of personality and you're just a scroll away from finding out what it is.
For instance, you can grow a community of mothers made up of 10,000 mums.
This means that every baby product or baby talk will certainly be of need to them, so taking ads from brands in the same niche and advertising to the community, or directly selling to them will become an online business for you.
To get started with this type of online business, first:
think of a niche that can be easily monetized
think of a platform that can accommodate your audience (From basic usability, to ease of monetization)
think of strategies on how to grow your network
19. Make Money Online from Podcasting
Do you know that you can monetize your podcast and make money from it?
Just the same way you start a YouTube channel, share content and monetize by advertising for brands, this is the same way you make money from podcasting and monetize by allowing jingles of brands and businesses to play at different stop times.
This is quite effective because if your content is great, you will never find it hard to grow your audience.
20. Join Survey Groups, Render Your Opinion And Get Paid
This is how it works.
You're given a product to test, and you're asked to give a candid opinion about the product, and you get paid for sharing your opinion.
That's easy, right?
You can check some survey sites to join, register, get jobs to survey, and earn money.
21. Answer Professional Questions On Sites Like JustAnswer.com
Are you a professional doctor, Lawyer, or Mechanic? Then, I have awesome news for you.
You can earn money from a platform like JustAnswer.com when you sign up to provide professional answers to people's questions.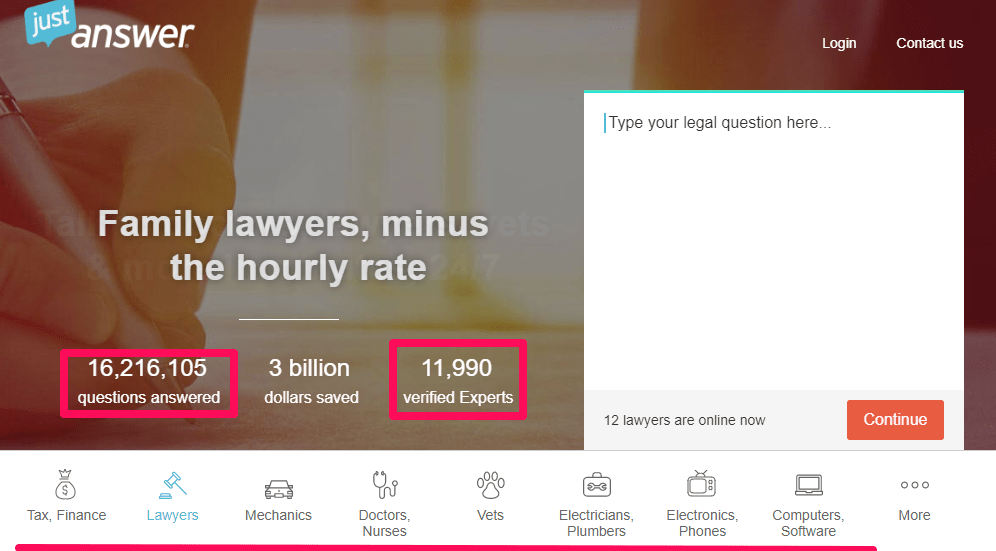 This is one of the ways to make money online if you serve in a professional field, and you want to make money online as an online consultant.
22. Make Money Online from Virtual Tutor
Once you have valuable knowledge in any topic or area, you can teach others how to do the exact same thing from anywhere around the world.
You see, people want to learn how to do what you know how to do.
How to cook a meal.
How to play the piano.
How to change a flat tyre.
Whatever it is you know how to do, you can tutor people Live on how to do the same.
Tools that will come in handy here are video conference call tools like Zoom, Skype, etc
Payment account for receiving your money, etc.
23. Make Money Online As An Online Music Producer
You can earn a whopping $10,000 if you're a very talented music producer.
There are more artists right now than there are radio stations, and every day more songs are being rolled out.
Do you think all the songs are being produced from a physical location?
Nah!
So if you're a talented music producer, you can service and sell your beats online and make money online as a music producer.
Start from designing your website and running targeted ads on YouTube, music blogs, Instagram, and music-related podcasts, these are where your target audiences are.
Send your audience to your landing page and offer a free listening session and a discount if they opt-in to your email list.
Then nurture these leads daily with every best of your beats and studio sessions.
24. Start An Instagram Live Series And Monetize It
Use Instagram Live to shoot up your chances of attracting viewers, then reach out to brand and business owners that would love to pay you for using their products.
For instance, imagine how much a T-shirt brand would pay you to have you and your guest wear their branded T-shirt for your IG live?
This could come in thousands of dollars if your IG live is really much of an influence.
Where you need to start?
Pick a niche.
Grow your IG audience.
Start an interesting episode.
Write to brands about your audience and how they can benefit from your channel.
Earn money for your idea, time, and effort.
25. Online Customer Service Agent
Until A.I totally takes over the need of having a customer care person for a company, this would still remain one of the top needed services.
But guess what?
Businesses won't need to employ an in-house customer agent, rather, a virtual customer care agent will come in handy.
This is where you come in.
If you're a customer care agent, you can reach out to businesses that will need to sign a contract with you.
Quite easy to start with this skill to earn money online if you're already a professional customer care agent.
How Can I Make Money Online in Nigeria Staying at Home?
To make money online in Nigeria staying at home, you can pick one of the methods that we have listed and detailed in this article and start to build your career way up the ladder. There are people whose businesses and jobs are 100% based online, so starting today and being consistent in the process will help you build a legitimate source of income online.
But note this..
Building a business or a career online would require the right skills, and these are the exact skills you would learn when you join our training.
Click here to see our 90% practical online digital marketing course.
So there you go… These are the 25 proven ways to make money online in Nigeria (Click here to take our digital marketing course to gain the skills required to start making money online)
More articles on how to make money online in Nigeria: